On the 4th day in the Top End of the Northern Territory before we flew back to Singapore in the afternoon, we still had time for a morning jaunt to Litchfield National Park.
Litchfield National Park
Litchfield National Park is 1 ½-hr drive from Darwin. The monsoonal rainforest, intriguing rock formations, huge termite mounds, magnificent waterfalls cascading from the sandstone plateau, rock pools are just some of the reasons that attract multitude of visitors each year.
Termite Mounds
When you see large mounds of bulbous rocks or tomb-like structures along the roadside, don't be surprised that they are actually termite mounds.
Some termite mounds are even taller than us! These are the Cathedral Termite Mounds built by grass eating termites. The mound surface feels like rock and the taller one behind me is estimated to be as high as 5 metres and well over 50 years old!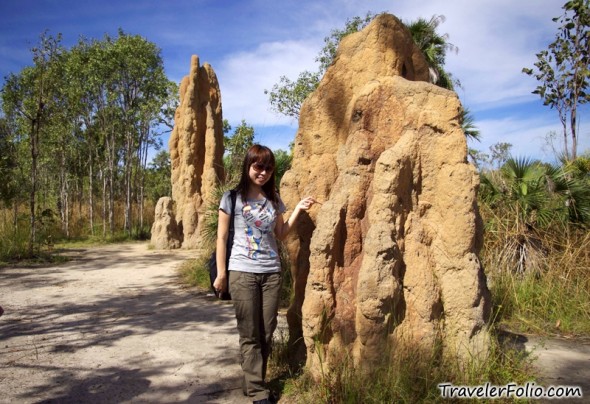 There are plenty of termite mounds in Litchfield National Park and the boardwalks provide great viewing experience for the visitors to observe the termite mounds closely without damaging them and the surroundings.
You may notice a phenomenon that termite mounds are aligned in the same direction — north to south. In this way, the mounds will cut down the sun exposure. How smart!
Magnetic Termite Mounds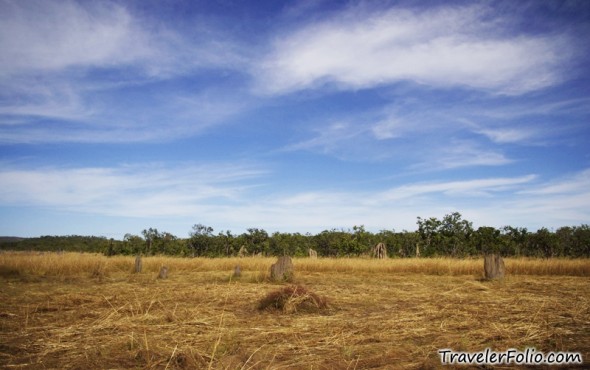 Waterfalls and Swimming Holes
There are many waterfalls in the park too. Tolmer Falls can be viewed from the platform where I took this photo. It's easily accessible via the boardwalk.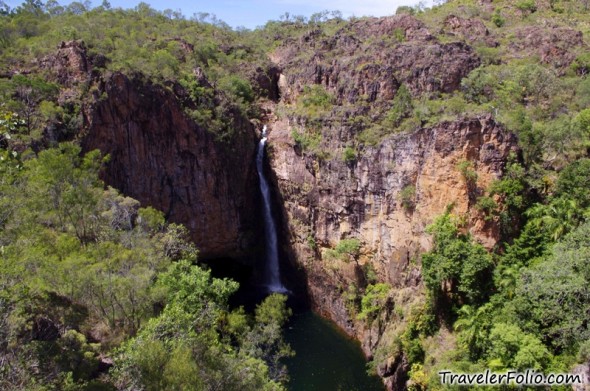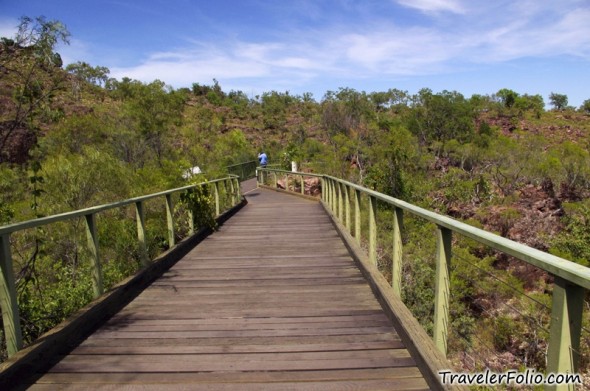 The vastness of Litchfield National Park in the Top End of Australia.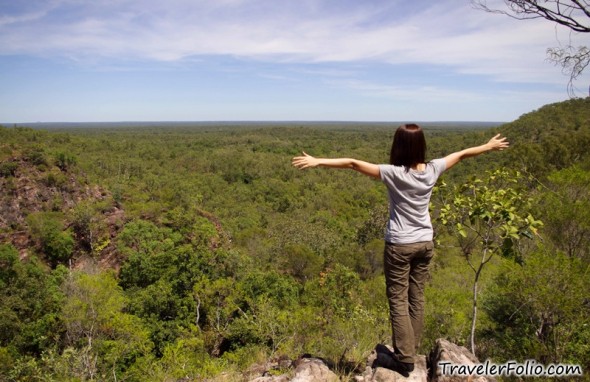 I always wanted to strike a pose as if I stood at the cliff edge. Hope to find a more "dangerous" edge next time!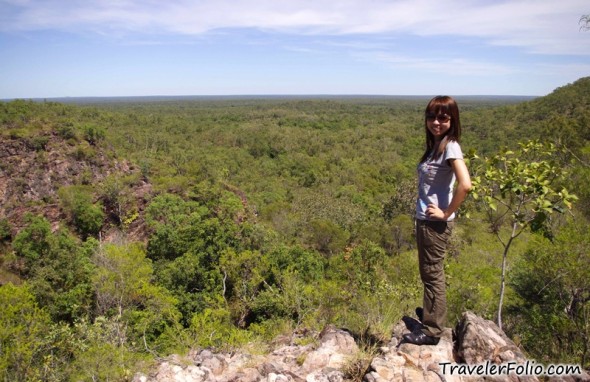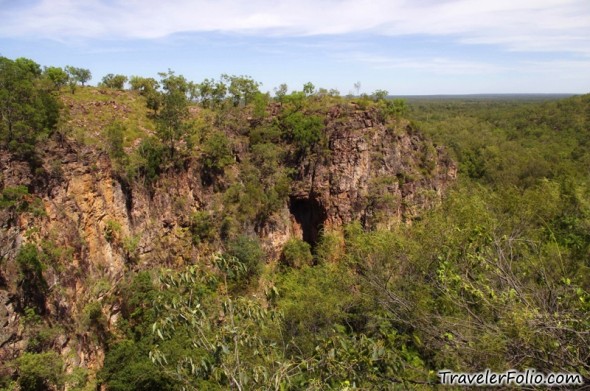 Water Safety notice: During wet season, flash flooding occurs at the park. Beware of rising water levels and turbulence. Do not enter the water during storms.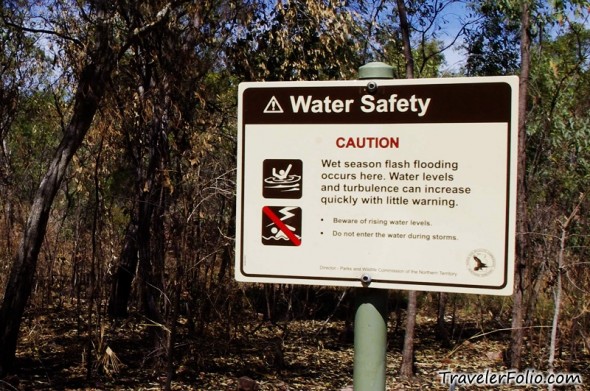 Proper signs are clearly shown in the park.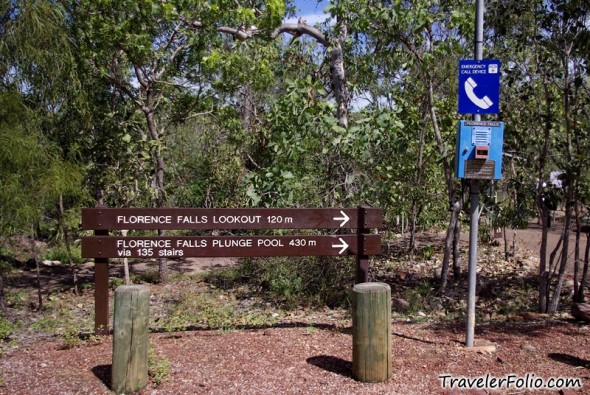 Unlike Tolmer Falls that has restricted access, the cascading Florence Falls is popular with swimmers frolicking at the bottom of the waterfalls.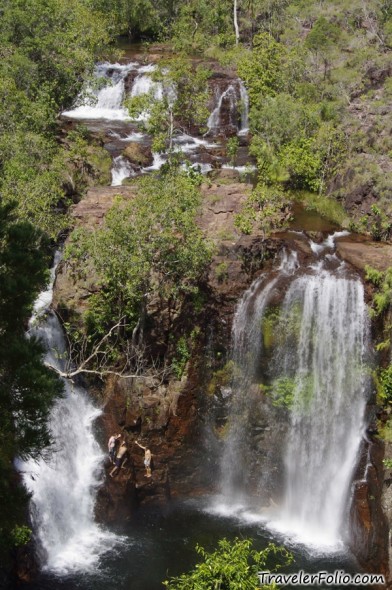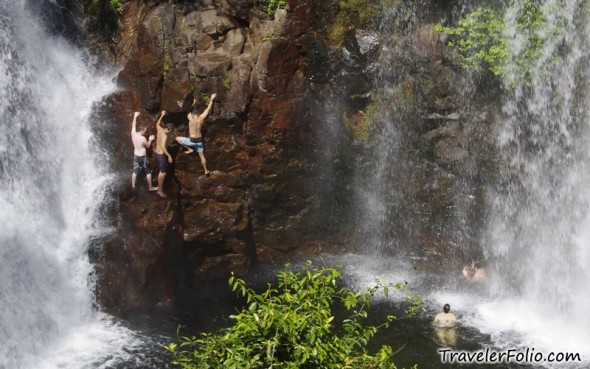 Another swimming hole in the unspoilt wilderness.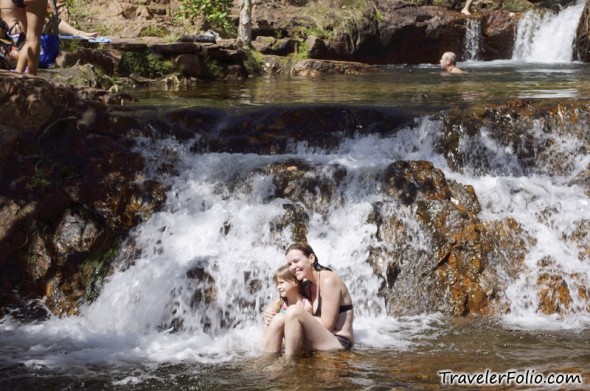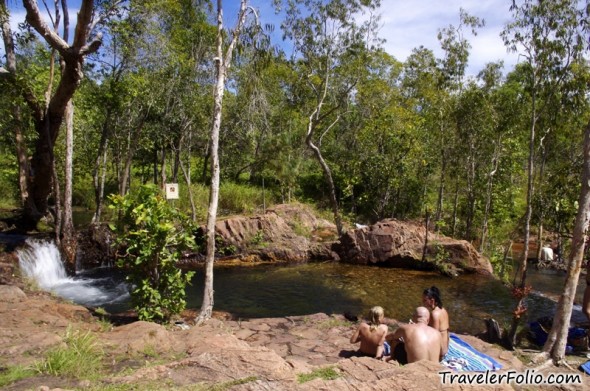 Under the scorching sun, we were all waiting for the girl to take her leap of faith from the tree but to no avail.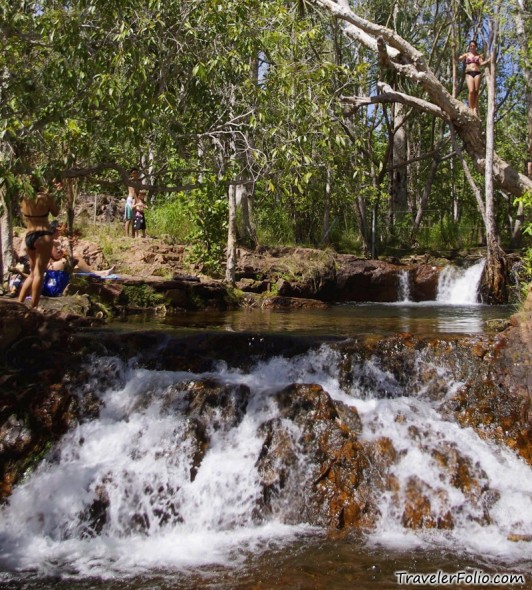 Goannas, a species of monitor lizard, are commonly sighted in the Northern Territory.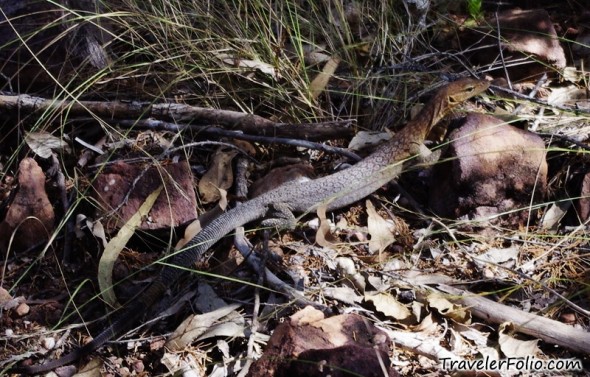 Rosella fruits growing in the wild.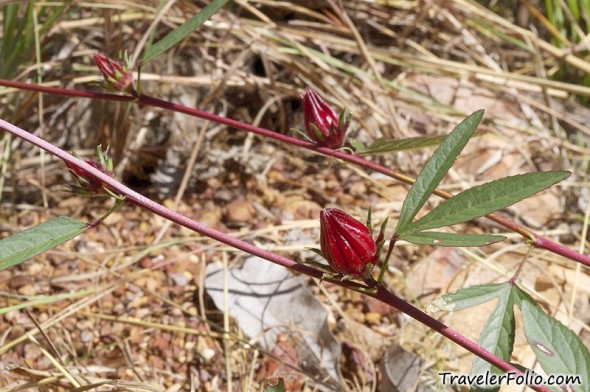 Visitor information
Admission: Free
Website: Litchfield National Park
Don't forget the mosquito repellent for bushwalking.
For more info, click to Australia's Outback, Northern Territory official website.
Please "Like" to follow Travelerfolio Facebook.