The best way to end your day in Darwin is a visit to the popular Mindil Beach Sunset Market. Sunset lovers won't want to miss this. Check out the sunset time of the day to make sure you catch the magnificent golden sun set in the horizon across Mindil Beach. Sunset during the dry season is around 6:30pm.
Sunset in Darwin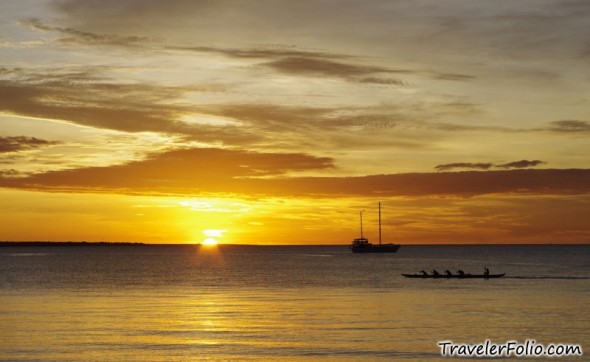 Many crowd at Mindil beach to watch the mesmerising sunset.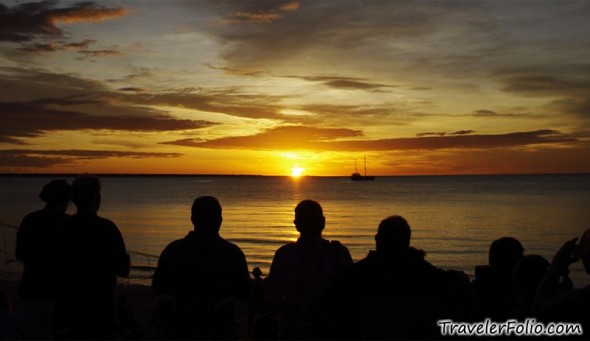 Officers on horseback patrolling the beach.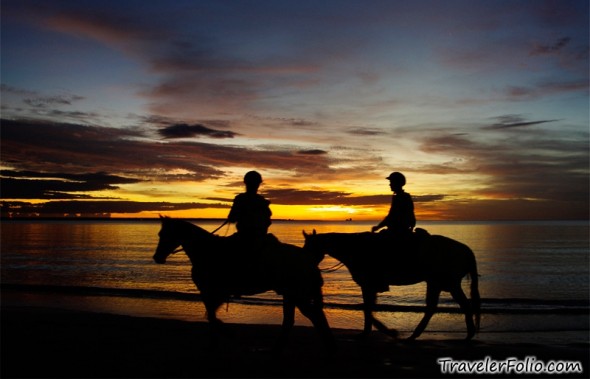 The Night Market at Mindil Beach
Meander around Mindil Beach Sunset Market and whet your appetite with tastes of five continents from Southeast Asian delights to local eats. Browse through interesting stalls selling indigenous crafts, apparels, paintings, quirky stuff and enjoy street performances. Don't forget to buy "Mindil Money" at the Information Booth. You use Mindil Money like cash in the market.
Freshly baked pizza straight from the oven. Droolicious.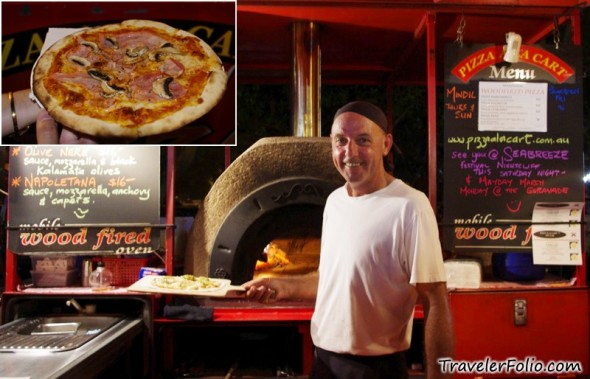 Desserts and drinks that we are so familiar with in Singapore: ice kacang, ice coffee, fried ice-cream, etc.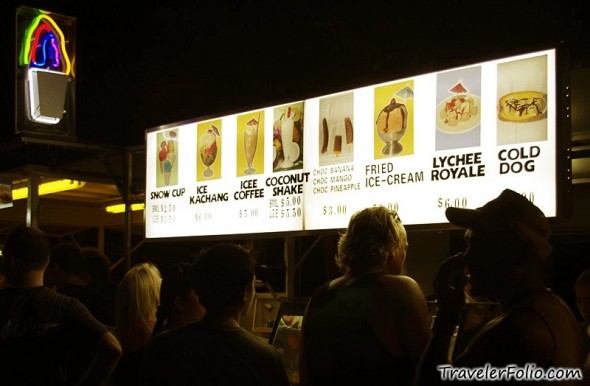 You can find Malaysia and Indonesia Halal food too.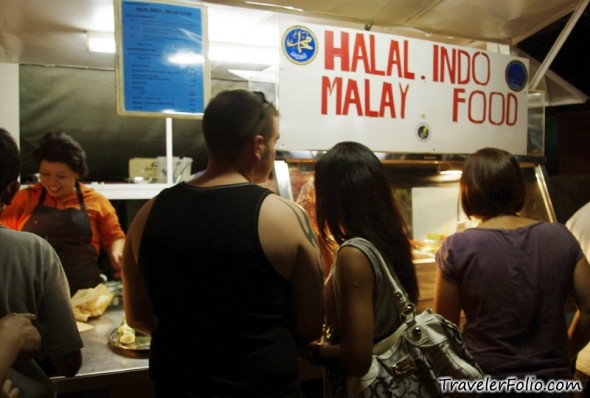 Children get airbrush tattoos here.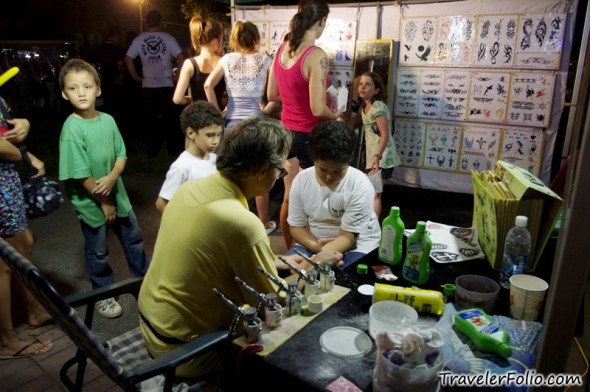 Chinese massage.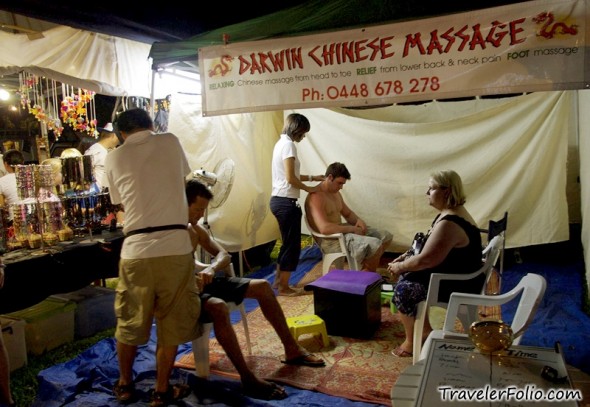 Colourful decorative lights on sale.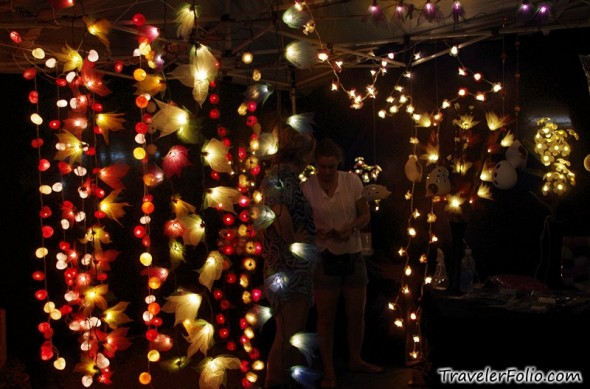 Decorative mosquito coil holders.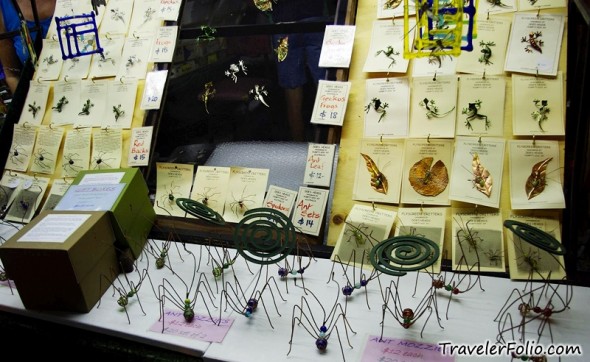 T-shirt humour.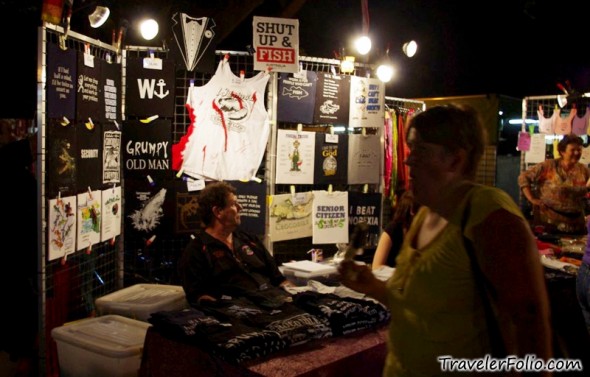 On the first day of Mindil Beach Sunset Market during the dry season in April, spectacular firework displays usually take place at the sea. Hordes of tourists and locals alike would flock to Mindil Beach to find a good spot to watch the fireworks.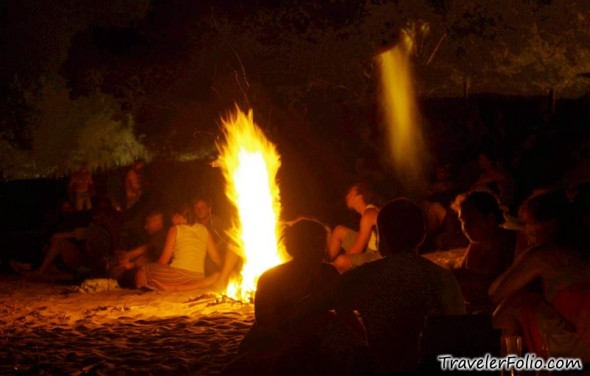 Spectacular Fireworks
Let the magical moment begin! Fascinating fireworks lighted up Darwin skies while spectators watched in awe. Good that I brought a tripod along!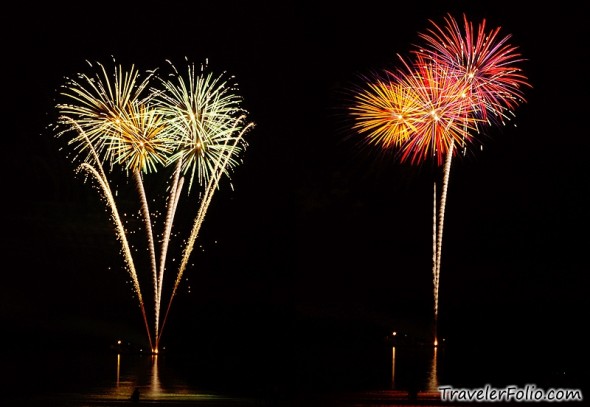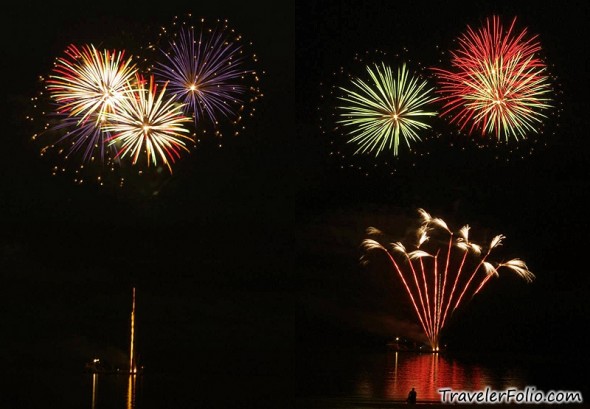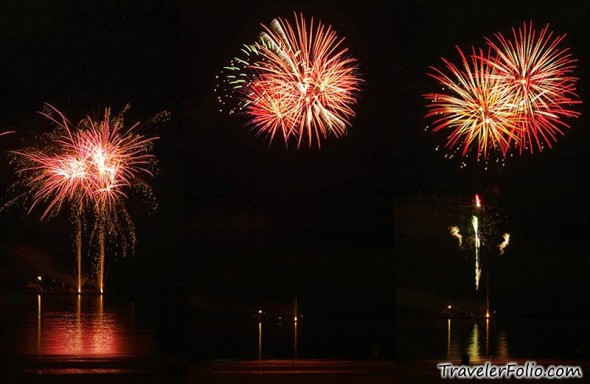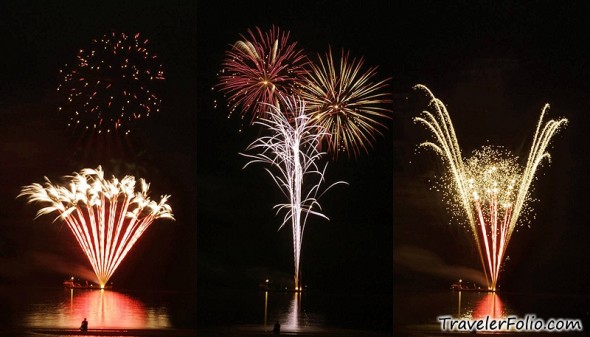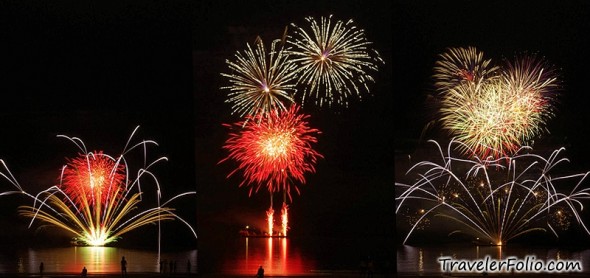 Visitor Information on Mindil Beach Sunset Market
Market Hours:
Last Thursday in April until last Thursday in October every year /
Thursday 5pm – 10pm, Sunday 4pm – 9pm
In 2011, the markets will re-open on Thursday 28th April.
Location: Mindil Beach, between Sky City Casino and Darwin High School.
Website: http://www.mindil.com.au/
For more info, click to Australia's Outback, Northern Territory official website.
Please "Like" to follow Travelerfolio Facebook.
Read all blog posts of Northern Territory.