The vote rally for "Win the World's First Transparent Phone @Travelerfolio" contest has ended! We thank all participants for their efforts in getting their best "crystal/transparent" shots and our voters who have been constantly supporting this contest @Travelerfolio! One winner will walk away with the World's first transparent phone, yes, that's LG's latest innovation, the GD900 Crystal phone. The winner will be announced on 22 June'09.
I attended CommunicAsia 2009 at the Singapore Expo three days ago. About the event, it's the region's global platform to address the latest hot technologies for applications, solutions and hardware.
The LG mascots are so adorable that I couldn't help going up the stage to pose a shot with them. I guess the briefcase, camera and email mascots symbolize data storage, photo-taking and email capabilities.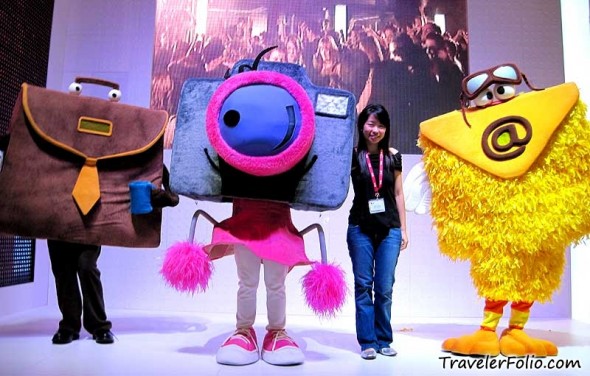 Which one catches your eyes first? The babe or the transparent phone? Do you notice the cool see-through touchpad of this GD900 Crystal?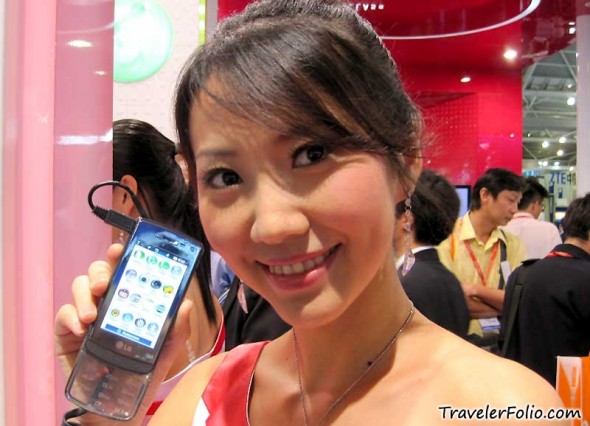 The babe shows you their latest gadgets while the hunk presents the S-Class user interface of the LG mobiles that is fast, fun and intuitive.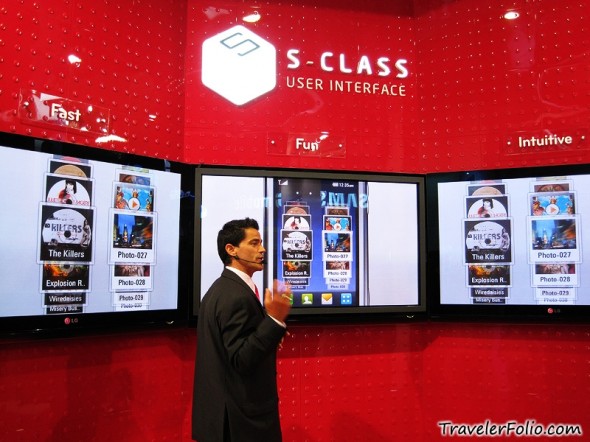 This sophisticated state-of-art wearable gadget – GD 910 Watch Phone turns on your wrist communication and you no longer need to worry about losing your expensive mobile phone!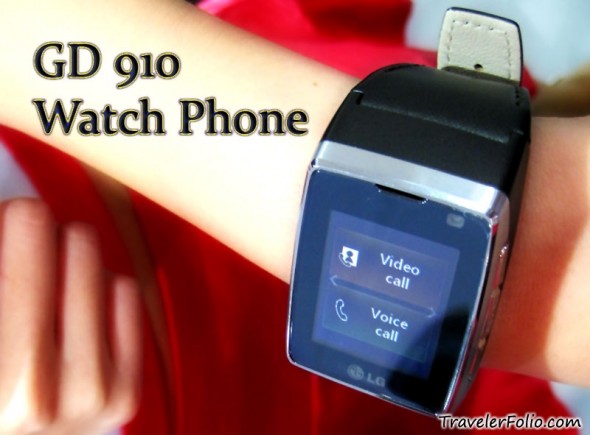 Stylish phones have to go well with trendy accessories. The classy HBM530 Swarovski stone decoration Bluetooth for the fashion conscious that will never go out of style.
The LG booth at the CommunicAsia at Singapore Expo.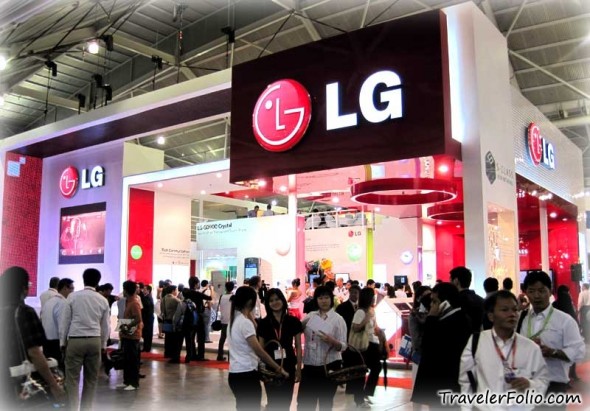 Click to view >> The Top 5 best shots selected from 100 over beautiful and creative entries.
Click to view >> All photo entries for the contest.
Read more about "Win the World's First Transparent Phone @Travelerfolio" contest