What's transparent, dazzling and is a modern necessity?

I guess you can't think of any until you've seen the LG-GD900 Crystal, the world's first transparent design phone! Most probably you don't know much about this stylish handset, simply because the LG-GD900 has not released yet. Only the lucky ones who attended the Mobile World Congress on Feb 2009 in Barcelona, Spain got a glimpse of this crystal, glass-like phone.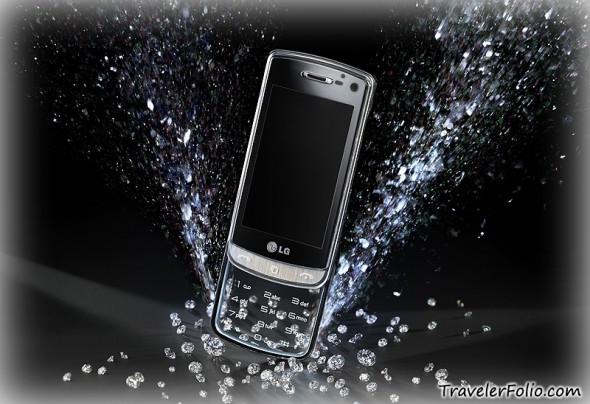 LG-GD900 Crystal is not only a fascinating handset that takes design to a whole new level; it's jam-packed with the highest level of technical features expected in a premium calibre handset.
When the phone slides opened, it reveals a see-through tempered glass keypad that illuminates a cool glow, reflecting the phone's sleek and polished silver body. The dynamic user interface enables easy flicking and searching by fingertip rolling through the colourful 3D icons. The transparent keypad also functions like a laptop-style mouse pad so that users can enjoy web-browsing and navigation with greater convenience.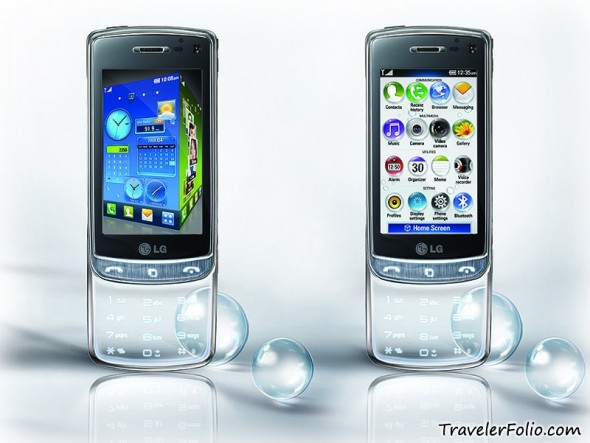 Enrich your viewing experience with the 3-inch WVGA LCD Full Touchscreen that offers vivid colours and high resolution for web-surfing or video/image viewing.
For someone like me who enjoys taking candid shots wherever I go, yet lazy to carry a camera around, this gorgeous crystal phone definitely comes handy with a 8-megapixel Camera. WOW! Who won't pose for you, at least for the World's first transparent design phone!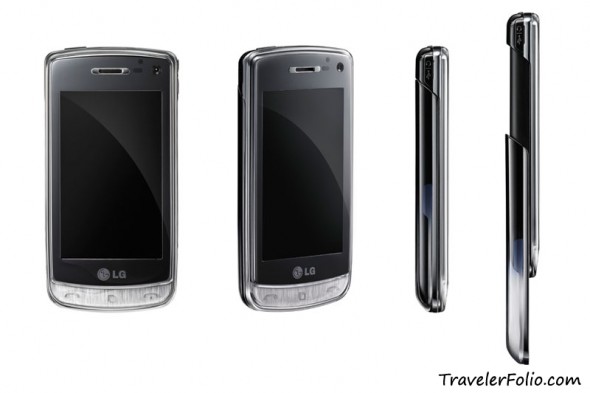 How to WIN the LG-GD900 Crystal? It's EASY!!!
Are you drooling over the eye-catching LG-GD900 Crystal now? Pretty soon, you can own one this month! You stand a good chance to WIN this fabulous transparent phone at Travelerfolio.com, in conjunction with LG.
Take a photo with the theme "Crystal/Transparent".
Attach your photo (in JPEG format; size no larger than 2MB) and include your Full Name, Email address, Blog URL (if any), Contact No. and Mailing Address (in Singapore, no P.O Box) in the email and send to:
iWant

LG

@gmail.com
Contest winner:
The top 5 participants with the best photo will be selected and published on Travelerfolio.com. These 5 participants will need to rally for votes. The participant with the most votes will walk away with the LG-GD900 Crystal phone.
Voting starts on 13 June '09 (Saturday).
Deadline for rallying of votes: 19 June '09 (Singapore time 2359hr)
The Winner will be announced in the week of 22 – 26 June. He/She will be invited to provide a testimonial of the LG-GD900 Crystal phone.
Frequently Asked Questions:
How many photos can I submit?


Just one, your best shot.

I am not residing in Singapore. Can I join?


You can join if you can provide a Singapore address (no P.O Box). Our delivery of the phone is only within Singapore.

Feel free to leave your comments here if you have any further questions. Have Fun with the Contest!
View contesting photos HERE.

** You are encouraged to blog about "Win LG GD900 Crystal @Travelerfolio". Please remember to put a link back to this post https://travelerfolio.com/win-lg-gd900-crystal-phone-contest/
Thank you for your participation! 🙂
Latest! Click >> Vote for your favourite photo now!