After a night at Genting Highlands, we drove back to Kuala Lumpur (KL) city. Though KL is merely a 30min flight from Singapore, I haven't been there for many years. To me, KL is a bustling city with people everywhere, many shopping malls around and traffic jams!
Somehow, as we stepped out of Sungei Wang Plaza, the city scene reminded me of Taipei and Hong Kong.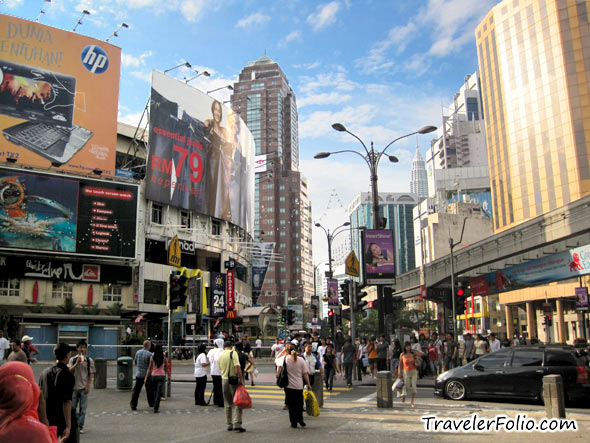 Sungei Wang Plaza is a few storeys high and filled with many small shops mainly selling apparels. Some say there are good bargains in the plaza; the locals say otherwise. Apparently, many shoppers are tourists like us. Anyway, I couldn't get anything from there except a big blueberry muffin from Famous Amos! Nice!
There are also a few very big malls in KL where the locals frequent: Mid Valley Megamall, 1 Utama Shopping Centre and Sunway Pyramid Shopping Mall.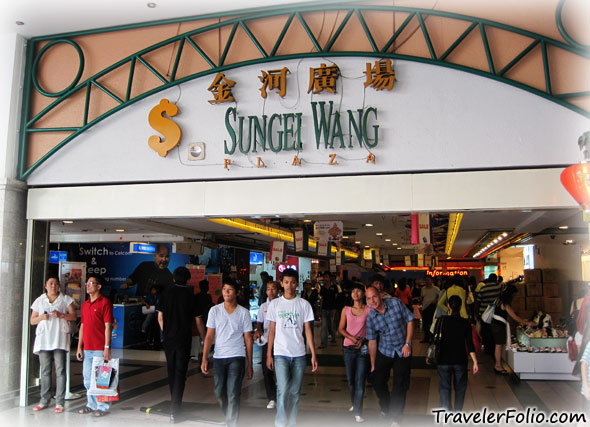 That's the monorail station in KL. Clean, swift, convenient…. During our stay in Malaysia, we were pretty surprised to see many people wearing masks to protect themselves against H1N1; we don't really see that often in Singapore.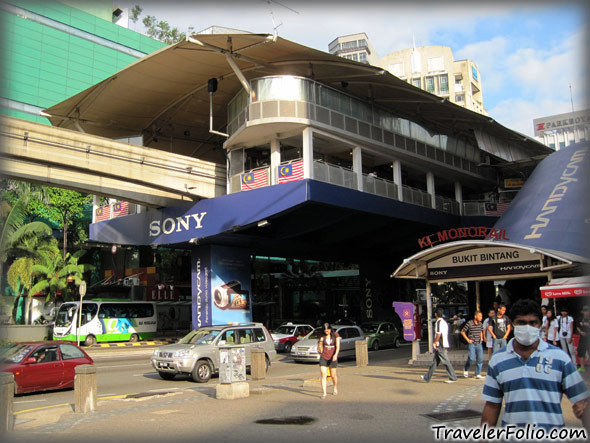 You can't miss the Petronas Twin Towers in KL cos you will see them looming over the city once you get into the capital. Currently, the Twin Towers are the tallest twin buildings in the world. They used to be the world's tallest building before being surpassed by Taipei 101.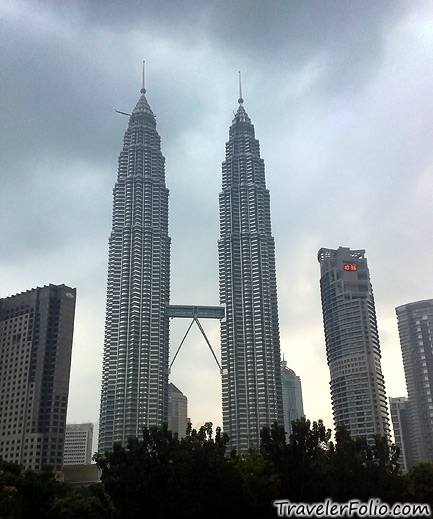 At the Twin Towers, you can shop in KLCC which features many luxurious boutiques. FYI, the food court in KLCC is pricey: A normal meal of rice with 3 side dishes can cost RM15!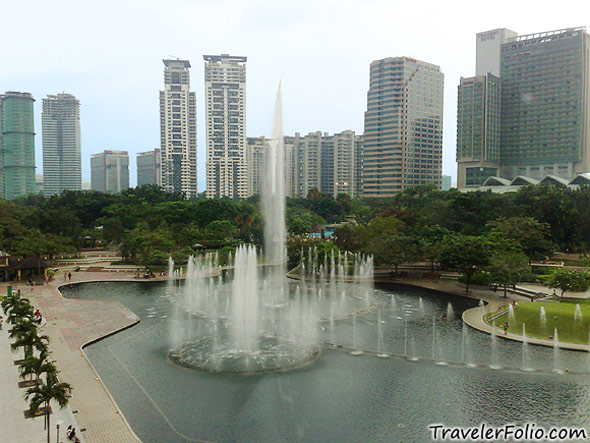 We could appreciate the day view of the KL Tower and the Twin Towers from afar at a relative's unit on the 8th floor. During special occasions like the New Year Countdown, the family can enjoy the spectacular firework display at the Twin Tower right through their windows. How nice!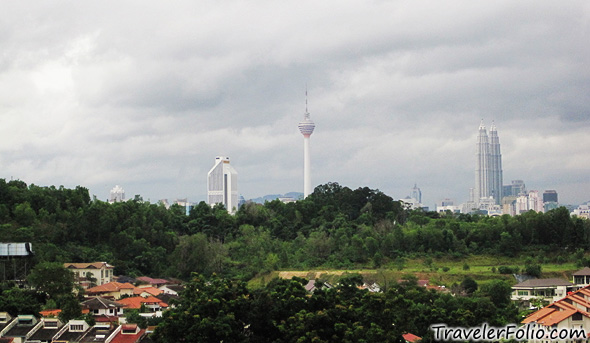 At night, both the KL Tower and the Twin Towers are glowing gorgeously. In fact, KL Tower is the 5th tallest freestanding tower in the world.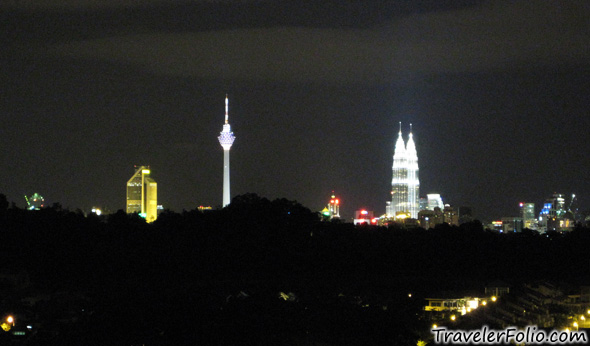 Rows of little red roof houses in KL, as cosy as can be.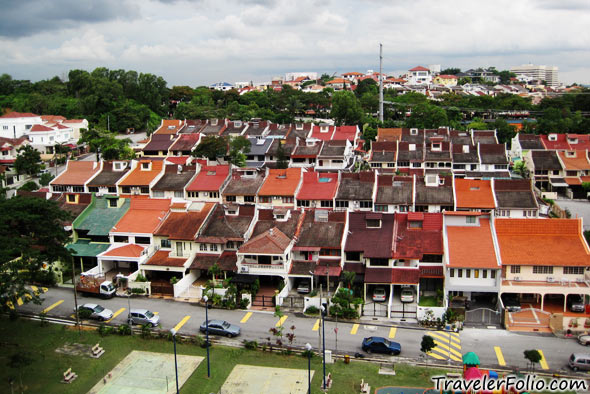 When night falls…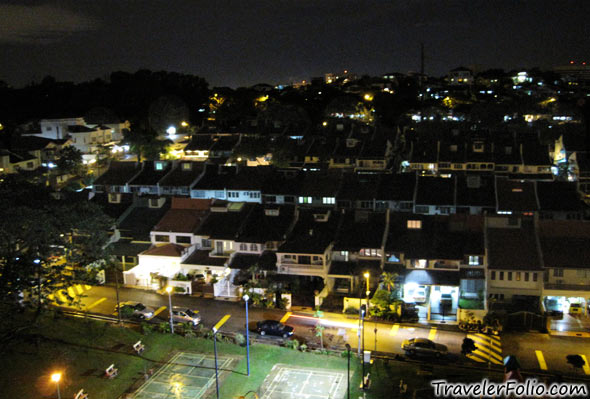 We put up a night at Pearl International Hotel. I'm not going to mention much about the hotel itself. It's just an average 4-star hotel that cost us RM238 per night. However, the food at the coffee shop located at a short walking distance away from the left of the hotel (entrance) are good enough for our return!
The Portugese stingray is not just good but great! It's not as oily as those cook on hot plate yet it's hot and spicy. The dish offers a lot lady's fingers too. OMG I'm craving for it now.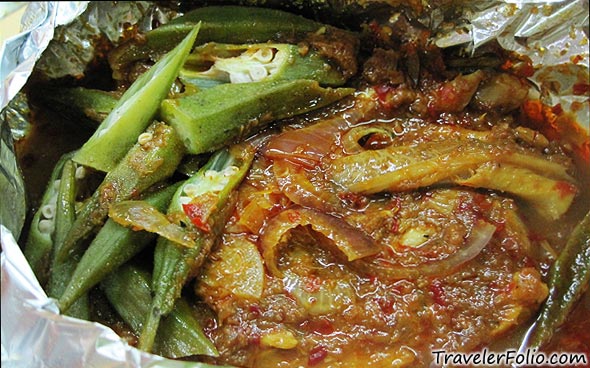 Also, try the "chee cheong fun" (rice sheet roll) wrapped with meat like shrimps! The "chee cheong fun" is really soft and it melts in your mouth!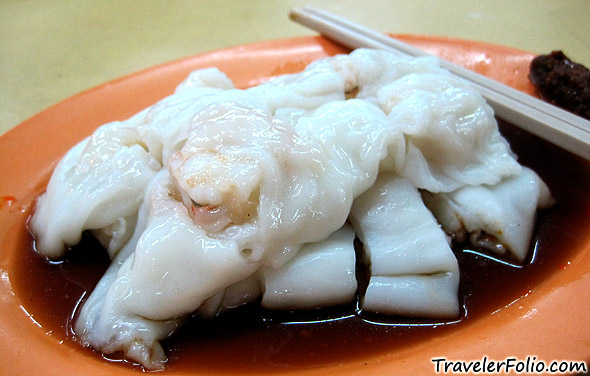 Toasted "Tau Pok" sandwich with some veggies like bean sprouts and shredded cucumber mixed with sweet prawn paste! Tau Pok = Chinese deep fried tofu. It may look simple but the toasted "Tau Pok" is warm and crisp!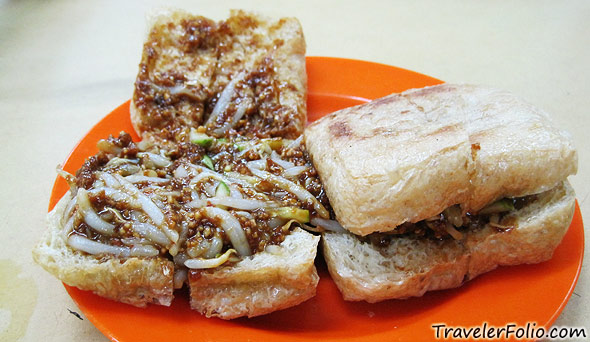 Teh C Special, with 3 colours. The iced tea does not only look appealing; it's refreshing and unique.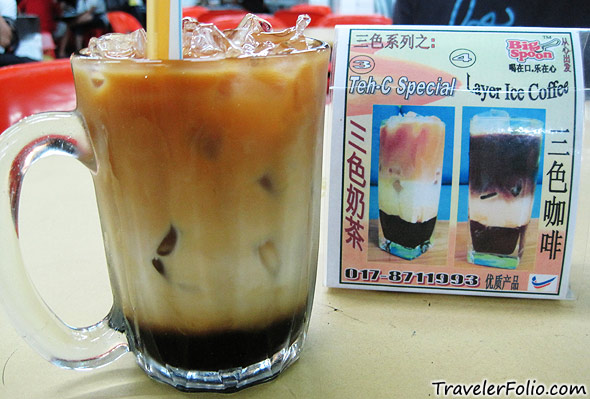 We had our lunch at an eatery famous for their Nasi Lemak – Village Park Restaurant, located at Uptown Damansara. It's one of the best Nasi Lemak I've ever eaten before. The plate of fragrance coconut rice goes well with their famous fried chicken and other side dishes too. It's definitely worth trying.
Address: 5, Jalan SS21/37, Damansara Utama, 47400 Petaling Jaya, Selangor. The restaurant is open daily: 7am – 8pm; 7am – 6 pm on Sunday & Public Holiday.