The driving journey from Darwin to Kakadu National Park takes about 3-hr and in between we took the Spectacular Jumping Crocodile Cruise on Adelaide River.
The ultimate destination of the day was Kakadu National Park, a World Heritage listed site that covers a huge area of 19,000 km2, almost twice the size of Switzerland. It is of little wonder that Kakadu National Park is Australia's largest national park. This timeless landscape of unique biodiversity is teeming with flora and fauna that range from over 2,000 species of plants, millions of migratory birds to endemic and endangered species. The world-class rock art sites of Ubirr and Nourlangie bear testimony to the presence of Aboriginal people who have called Kakadu home for some 50,000 years.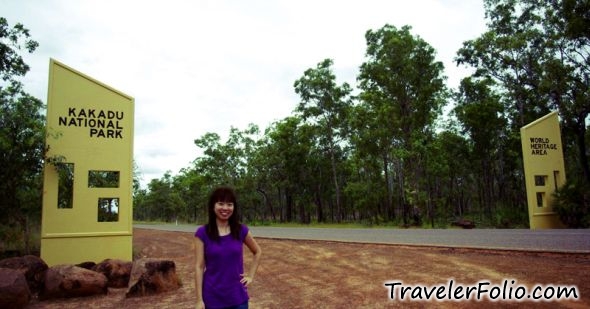 Ranger uranium mine
Along the way, we detoured to catch glimpses of Ranger uranium mine that's surrounded by Kakadu National Park. Discovered in 1969, the uranium mined is sold for use in nuclear power stations.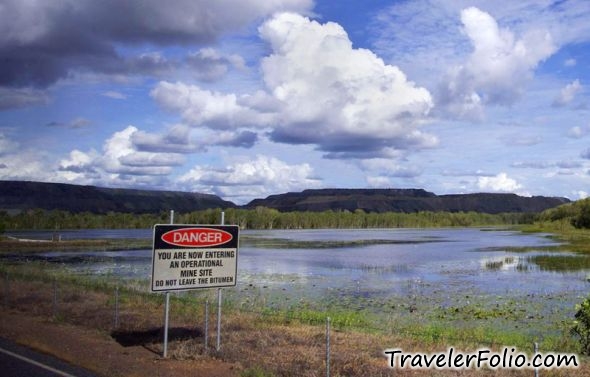 Ranger uranium mine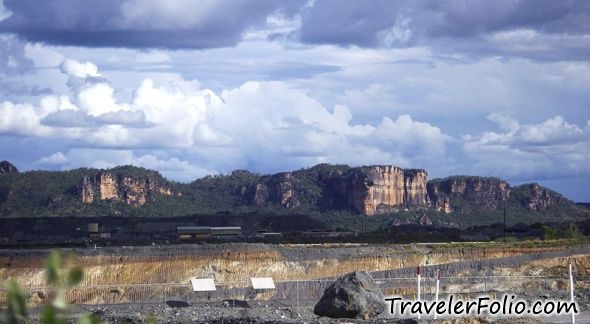 To have an overview of Kakadu National Park, make stops at Bowali Visitor Centre to learn about the landscapes and wildlife of Kakadu, and Warradjan Aboriginal Cultural Centre to understand the indigenous people's culture through interactive displays.
Bowali Visitor Centre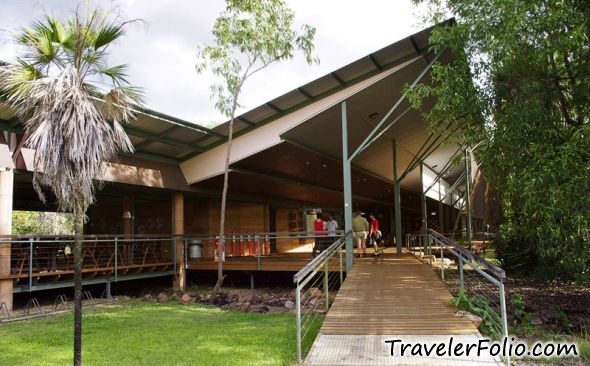 The Bowali Visitors Centre provides two views of Kakadu — Aboriginal and non-Aboriginal views. The centre helps visitors to gain insights of the park through pictorial descriptions and Kakadu's habitat displays. Information staff are also around to help you plan your Kakadu visit.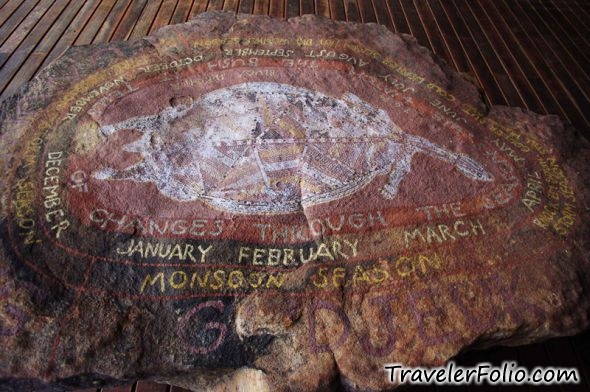 The Aboriginal rock painting that depicts the monsoon season of the region.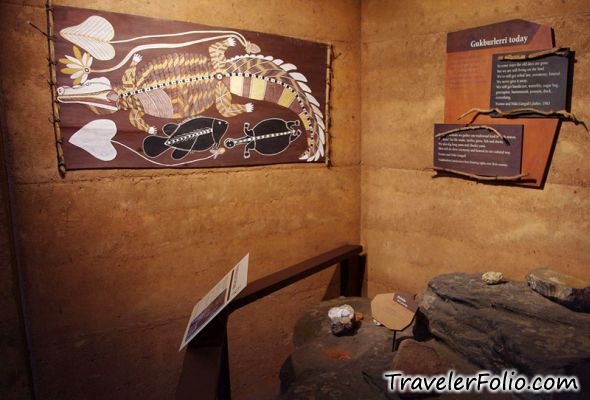 Read a rock! The ripples on this sandstone (Gu-warrde) were created by the currents of a massive river about 1,7 million years ago even before life on the land.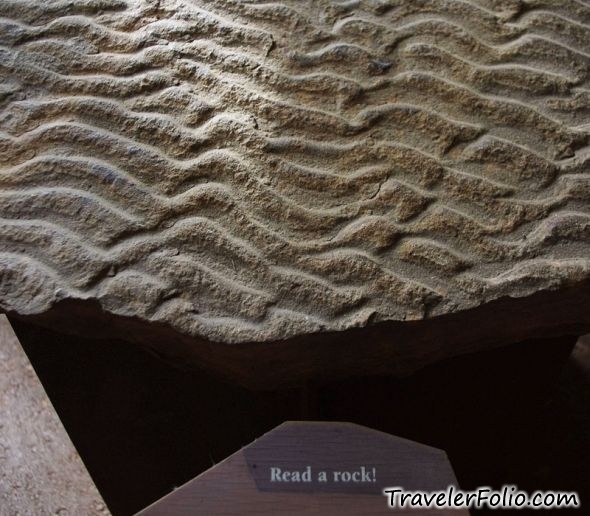 Unique toilet sign!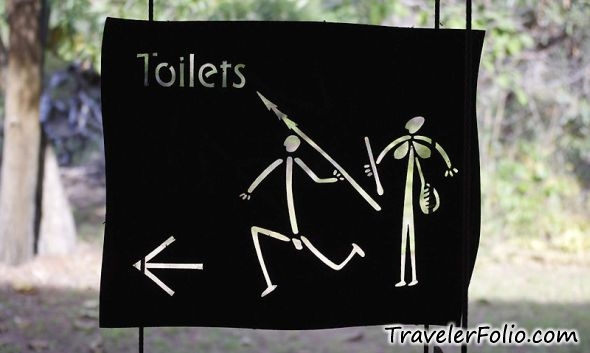 Visitor info on Bowali Visitors Centre
Address: Kakadu Highway, Kakadu National Park
Website: kakadu.com.au
Where to stay in Kakadu National Park
There are a few lodgings to put up with during your stay in Kakadu National Park. Nestled in the lush green surroundings, Aurora Kakadu Lodge features a lagoon style pool with a poolside bar, bistro and barbeque facilities. Located in less than a 3-hr drive from Darwin, the lodge offers studio cabins, two bedroom cabins, caravan and camping sites. Lakeview Park Kakadu provides self-contained budget accommodation, self-contained cabins, caravans and camp sites in the national park too.
I put up a night at Gagudju Lodge Cooinda. The lodge offers 48 spacious air-conditioned bungalows and each can accommodate up to 4 people. The bungalows are appointed with tea and coffee making facilities, television and other basic amenities. A 3-hr drive from Darwin into the heart of Kakadu, the lodge is the base of the world renowned Yellow Water Cruises, the kind of nature cruises where you may think you are part of the filming crew of National Geographic.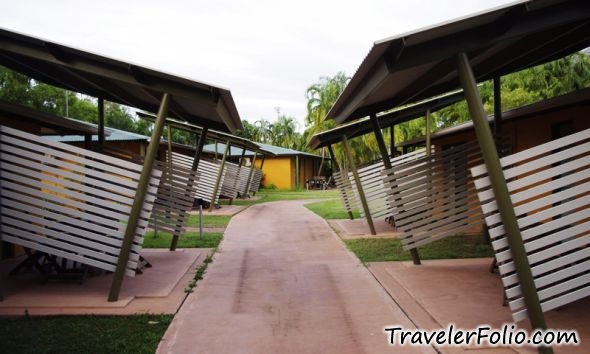 Staying in Gagudju Lodge Cooinda is like living with the wildlife in their natural environment. I was pretty excited to see the beautiful Blue-winged Kookaburra (a species of kingfisher) resting on the branch of a tree near my lodge.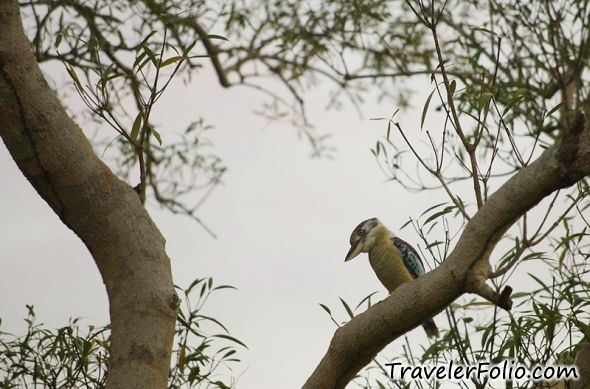 These are WILD horses grazing near the parking lot.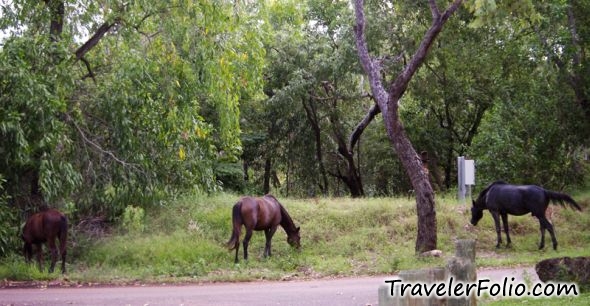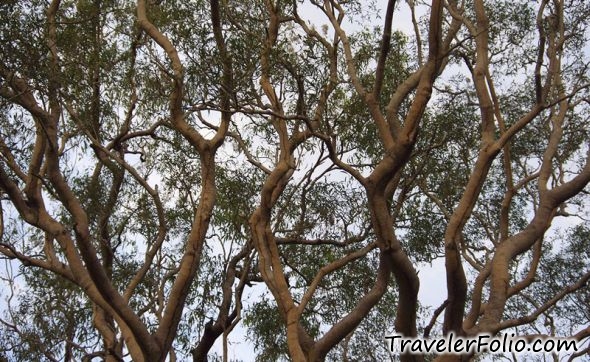 Sunset in Kakadu National Park.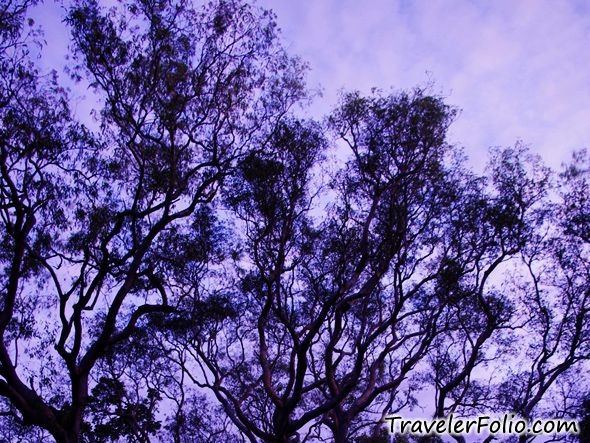 It was full moon that night, reminded me of werewolves prowling in the wilderness…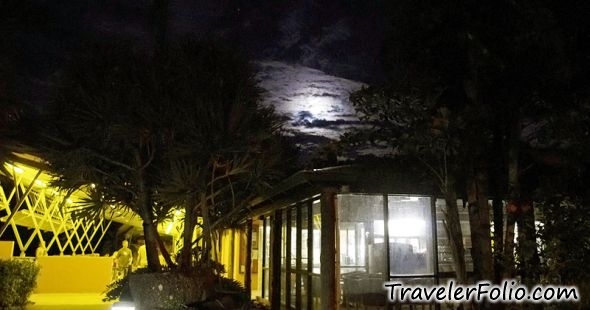 Address of Gagudju Lodge Cooinda:
Cooinda, Kakadu Highway, Kakadu National Park
Website: gagudju-dreaming.com
Please "Like" to follow Travelerfolio Facebook