We wish you a Happy New Year and a good start into 2009! So.. how did you spend your new year holiday? Travelling? Big feast? Countdown parties? We didn't go anywhere in particular but went to our favourite food centre nearby our home and had a heavy dinner.
We stayed at home watching countdown variety show on TV, while the clock was ticking away the final minutes of 2008. So don't expect much from this post, ha! No countdown pictures but pics of delicious Singapore local food!
Yes, they are lip-smacking good!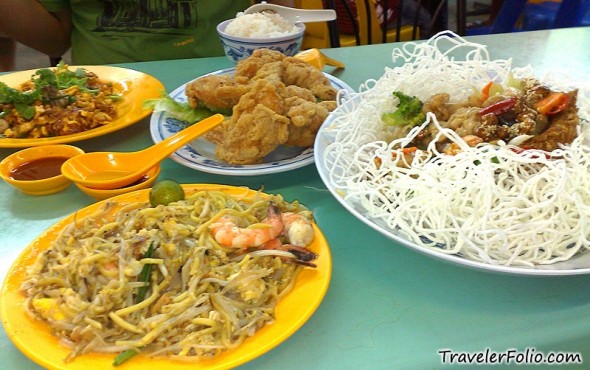 This little food centre is located in the vicinity of Raffles hostel international at 1 Joo Chiat Place, at the junction of Still Road and Joo Chiat Place, so it's not difficult to find the place. We frequent to this small food centre as there are plenty of parking lots. It used to be free parking but now we need to pay S$1/hr.
At the food centre, we usually go for the "zi char" (literally means cooking) stall named "Hong Kong Street (香港街)". The food is tasty and good for value. This is our favourite dish – prawn paste chicken wings. They are fried till golden brown and very crispy, just like biting a prawn cracker! Yet, the meat is tender and fleshy. Remember to ask for their sambal chilli, it's good!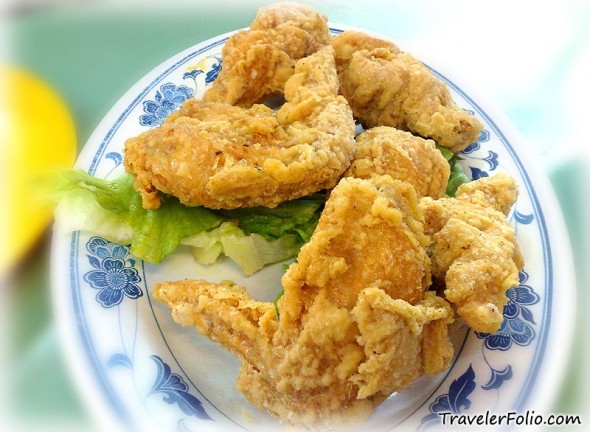 For the first time we ordered this yam basket filled with chicken cubes, prawns and other veggies. It costs S$12. I would say the chef is pretty generous to add in so many chicken cubes. However, I find that the yam is over fried as it's too deep brown in colour and it's a bit dry. But you can give it a try as it's actually quite a good dish.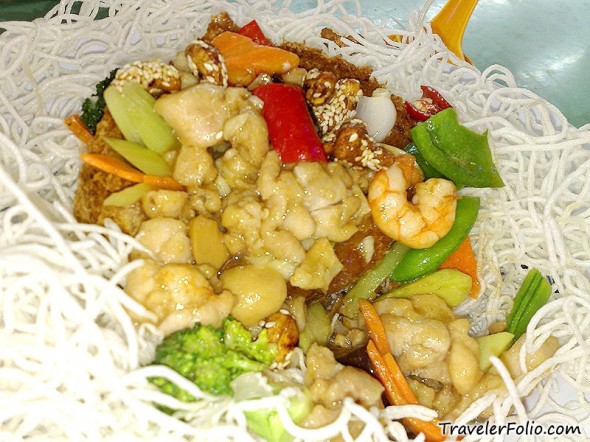 For a long time I did not taste any good Hokkien mee until I ordered this plate from the other stall behind the zi char stall. The name of the stall is "Geylang Lor 29 Fried Hokkien Mee". However, it's just a temporary stall; they are going to move back to 396 East Coast road next month February. I couldn't recall the exact new address, well, if you are nearby, go taste their food and ask them for the new address and let me know!!!
I went there again recently and got the address.
This plate of Hokkien mee costs $4, with 3 big prawns, scrambled egg, bean sprouts and pieces of lard (wow wow definitely not with health in mind!!) The noodle is starchy yet quite dry, which is what I like! The aroma is good. I bet you won't regret after trying it.
From the same Hokkien mee stall, we ordered Fried Oyster. I don't eat oysters but I go for the eggs that taste really good with oyster sauce in it. Nice! A small plate like this one costs S$5.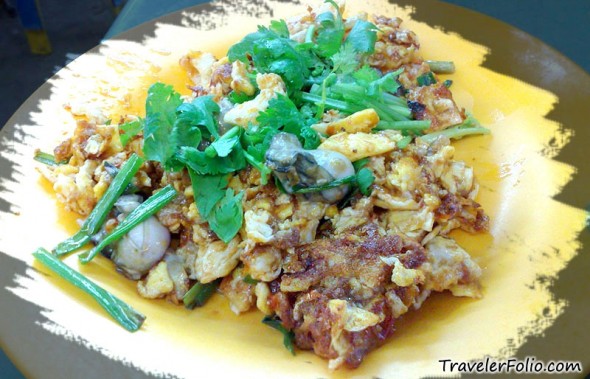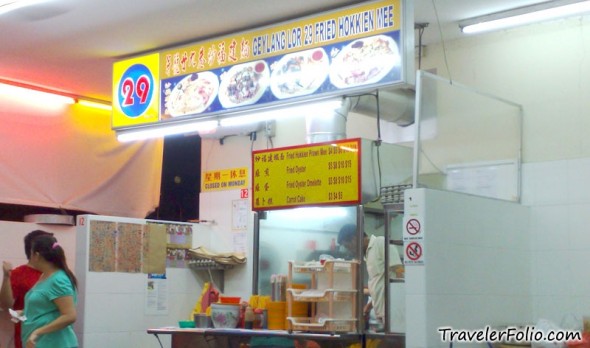 Coming up next, pictures of New York in snow!