A land with over 1000 years of history, Jeonju is the provincial capital of Jeollabuk-do rich in traditional Korean cultural heritage. Soak in the elegant charm of yesteryears as you walk around Jeonju Hanok Village, a prominent landmark that reflects traditional Korean culture with over 700 hanok houses and cultural facilities.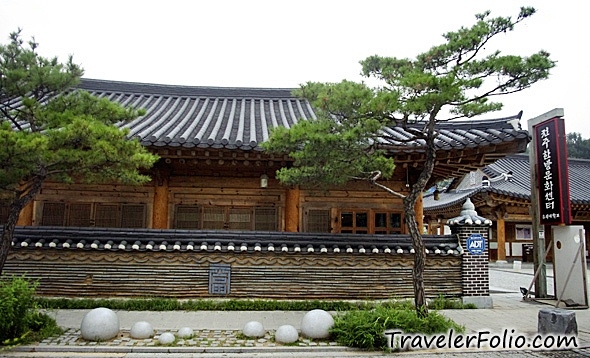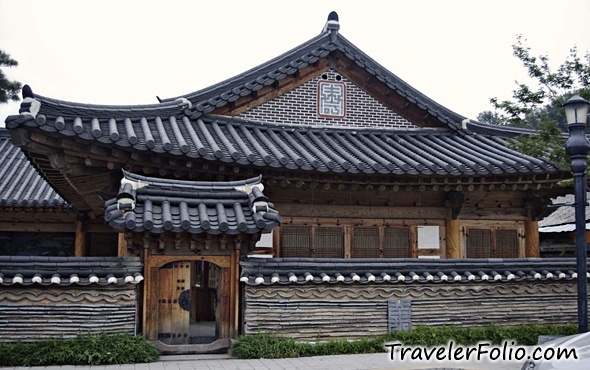 Hanok – Korean traditional houses.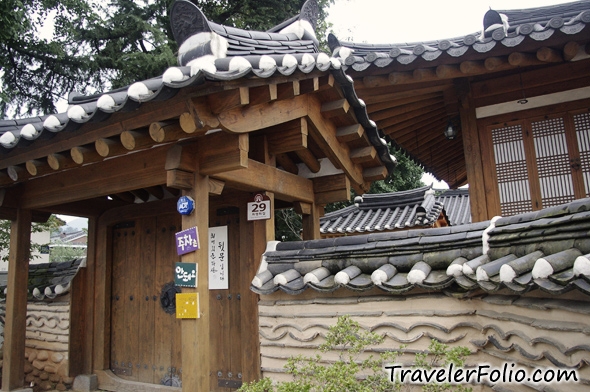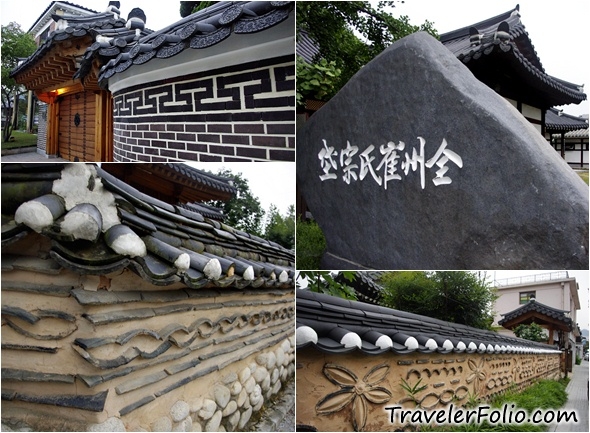 Gyeonggijeon Shrine
Built in 1410, Gyeonggijeon Shrine houses the portraits of King Tae-jo Lee, the founder of the Joseon Dynasty from year 1392–1897, and other successive kings. Classical Korean culture, science, literature, trade and technology flourished during the five centuries of the Joseon Dynasty.
This shrine is a favourite filming venue for traditional television shows.
Web: http://visitkorea.or.kr/enu/SI/SI_EN_3_1_1_1.jsp?cid=264419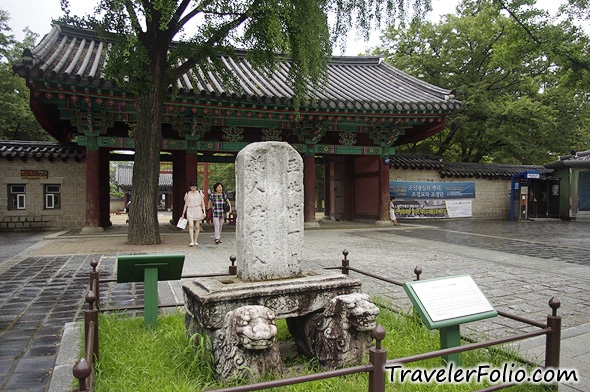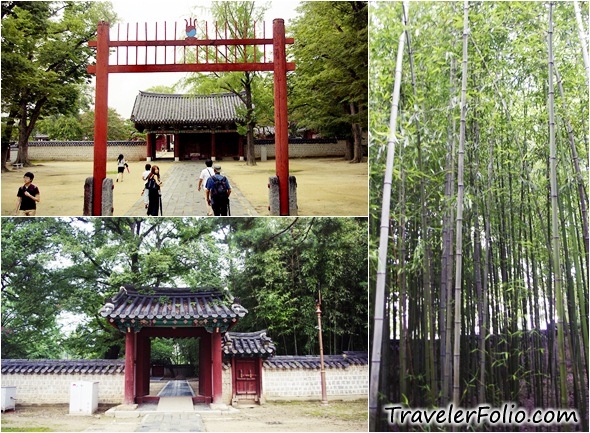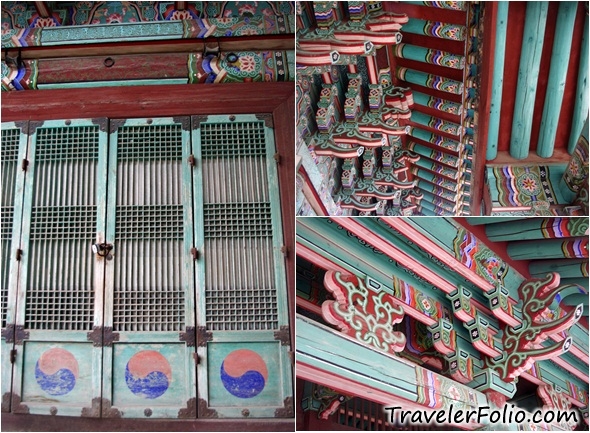 Jeondong Catholic Church
An imposing architecture standing prominently in Jeonju Hanok Village, the Romanesque-style Catholic church was one of the most beautiful churches in Korea.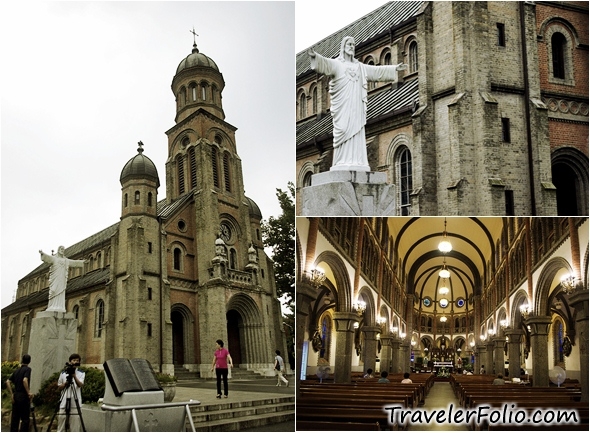 I love this sunset shot.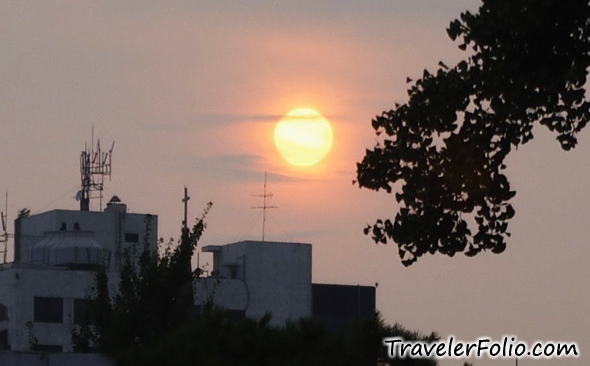 Children playing outside a traditional Korean restaurant.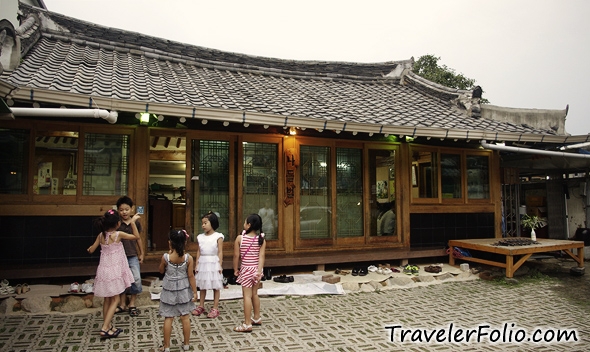 Jeonju is notable for its cuisine and Bibimbap is the signature dish. Jeonju Hanok Village is centered around traditional Korean restaurants and we had a seemingly royal feast at Gung that specializes in Korean Table d'hote – dish after dish of soup, pickles, stirred fried meat and vegetables, fresh and raw seafood, and other delectable are served at the sophisticated restaurant.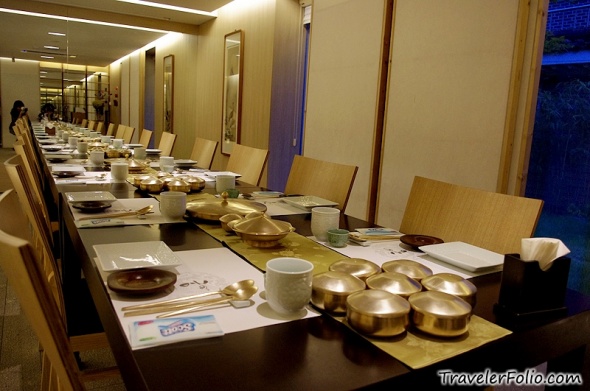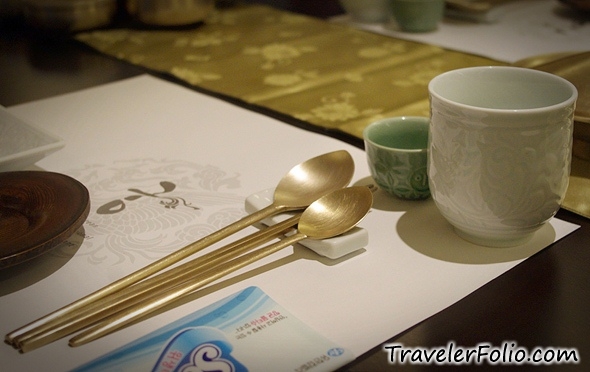 Eye pleasing food presentation arouses the taste buds.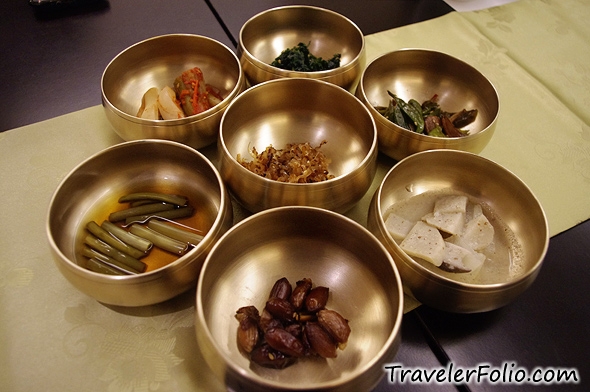 The server showed us what ingredients to pick for the wrap and what sauce goes well with it.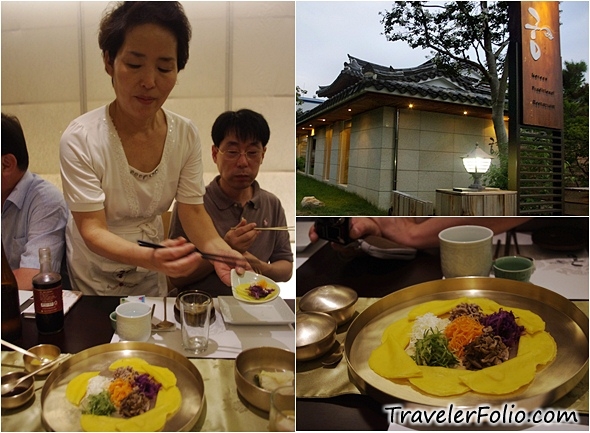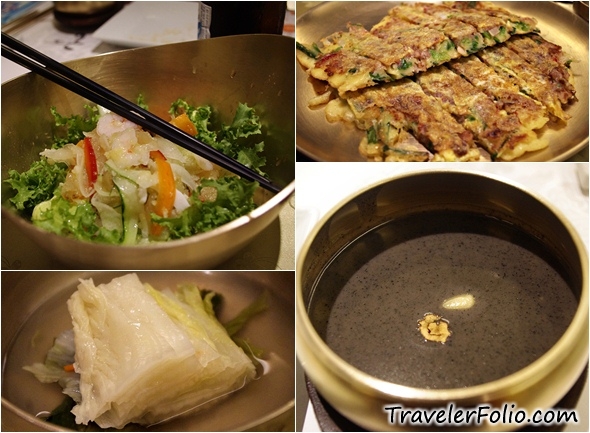 Traditional Korean cuisine boosts many delectable side dishes, a gesture of generosity.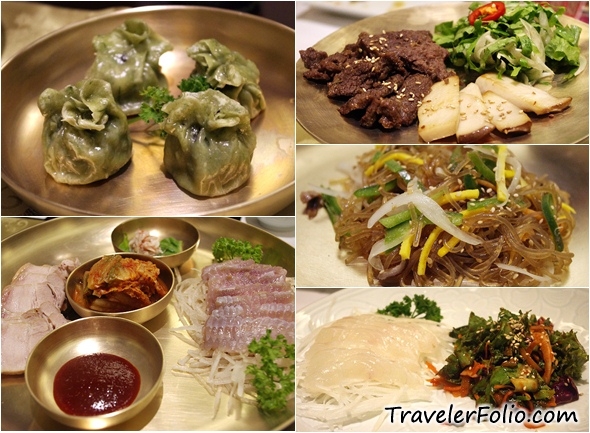 Soybean, red pepper paste, kimchi and soy sauce are important ingredients and staples to the Korean diet. Spices and sauces are essential condiments for the taste and quality of authentic Korean cuisine.
As a soup lover who also likes spicy food, I loved the spicy fish soup.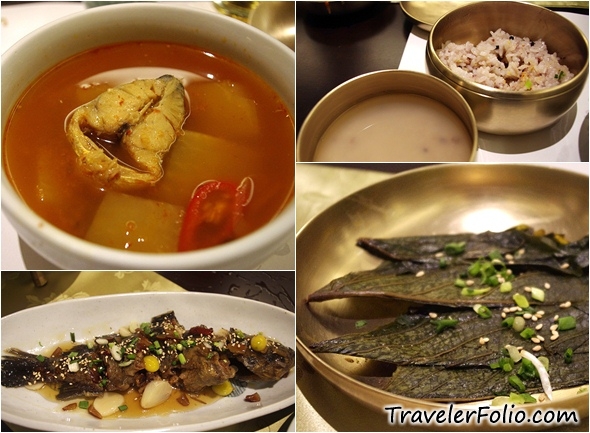 Our Korean friends are very hospitable. Soon after dinner, we were invited to this unpretentious restaurant at #13 Eunhaeng-ro for some delicious rice wine and side dishes.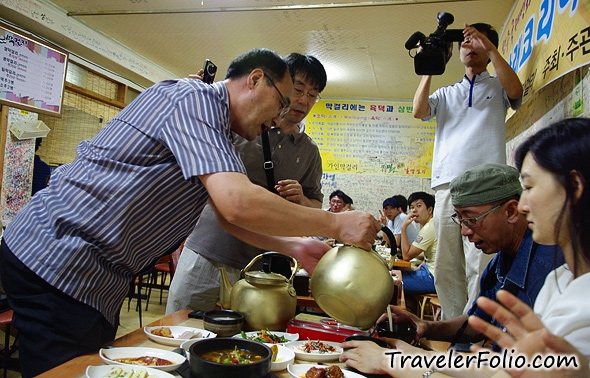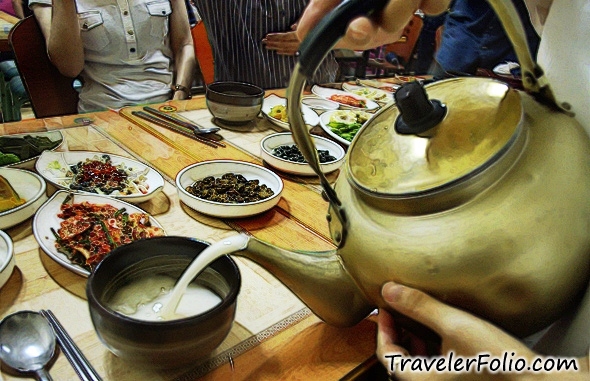 A wide spread of side dishes to go with the sweet, milky rice wine.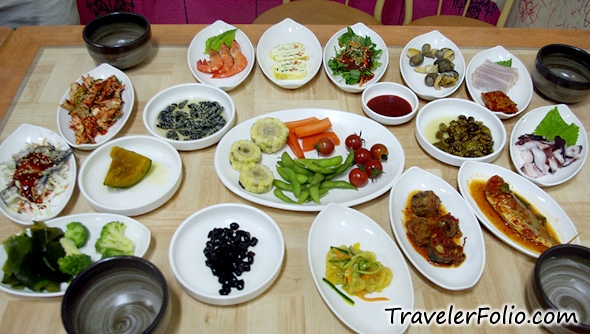 A Korean guy from the next table came over for a toast. I think they were playing game.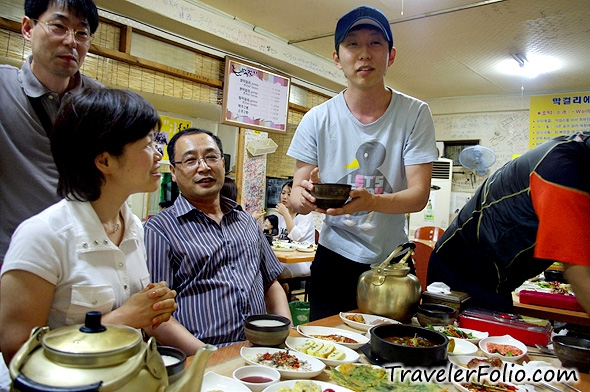 A popular side dish to consume with alcohol drinks – water snails.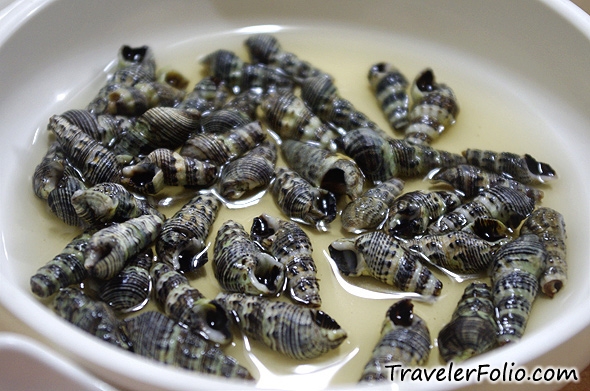 Silkworms.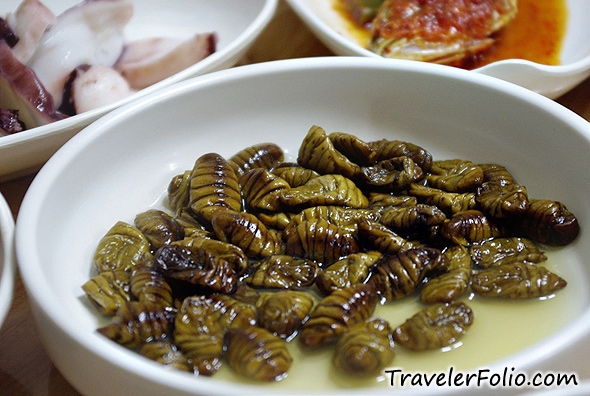 The soybean sprout soup. One of my favourites too.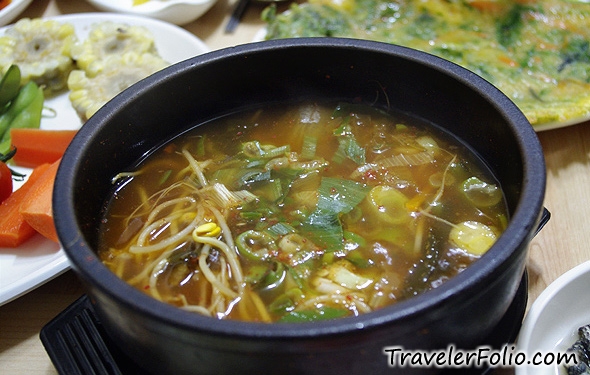 My room at Jeonju Rivera Hotel. It comes with an ensuite bathroom and a desktop with Internet access. Though I had to sleep on the floor, it was quite comfortable and I slept through the night on the thin mattress.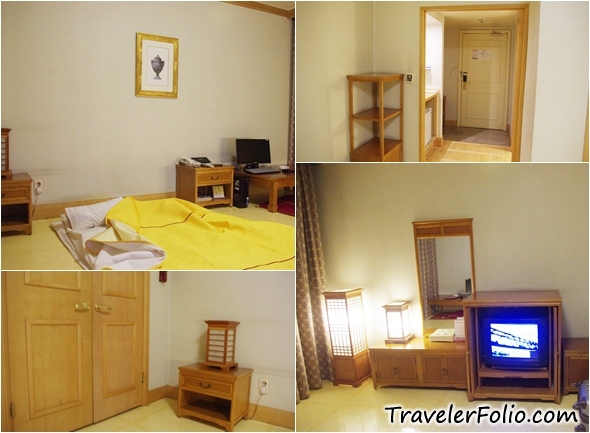 Read all posts on Jeollabuk-do.