I was standing on the highest public vantage point in the Southern hemisphere. At level 88 Eureka Tower, Skydeck 88 opens up the panoramic vistas of Melbourne and the surroundings. It's a must-see attraction if you are in Melbourne. I went there during the day and night for different views of the city.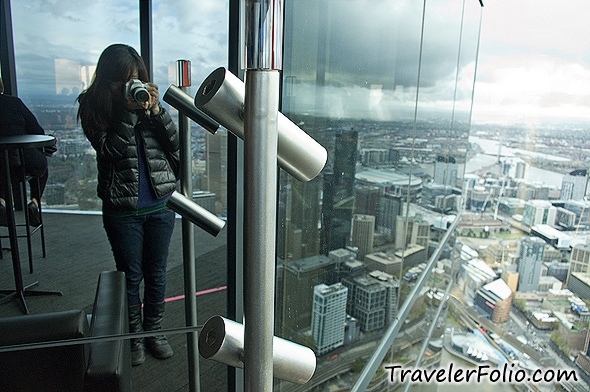 Touted as the fastest lifts in the Southern Hemisphere, it only takes less than 40 seconds to go all the way up to Skydeck 88, that's 300 metres in height. There are 3,680 stairs, 92 storeys, but I'm not sure if the public can walk up the tower …
A picturesque view of Melbourne with Flinders Street Station and the Yarra River.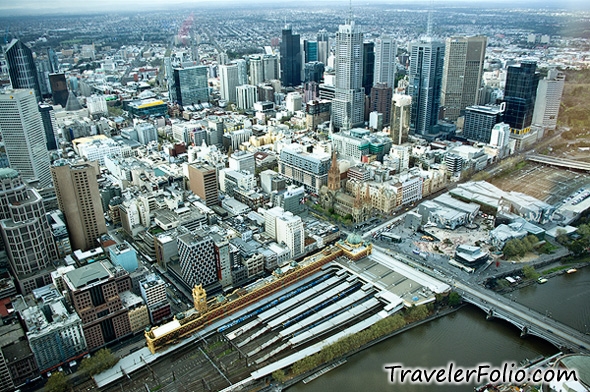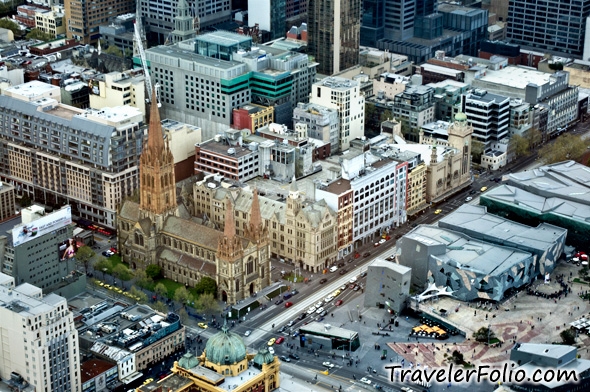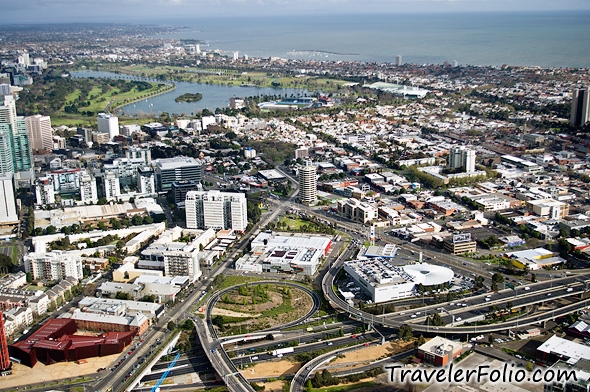 The building with the white pointed structure is The Arts Centre associated with arts and entertainment.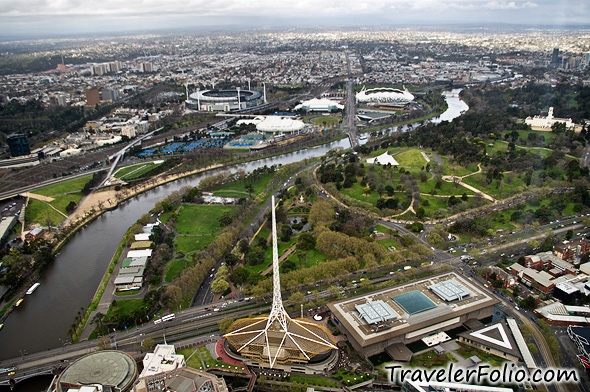 The sports precinct. Melbourne is the sporting capital of the world.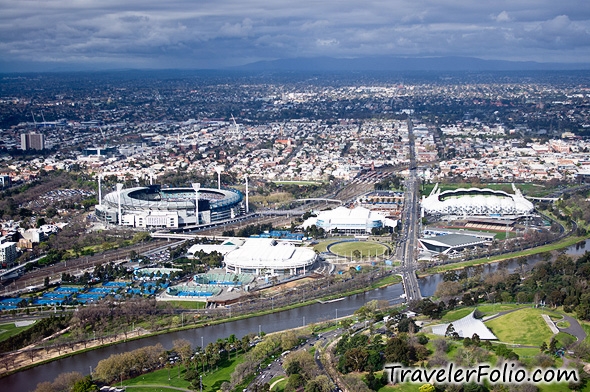 The Melbourne rail network.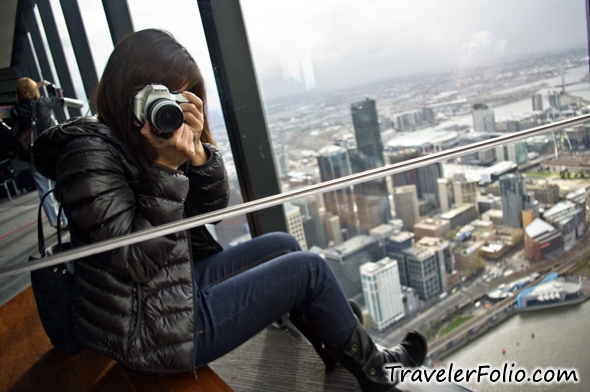 The viewing platform with floor-to-ceiling views of the spectacular Melbourne cityscape that showcases Melbourne's CBD, Port Phillip Bay, Docklands, sports precinct and iconic landmarks.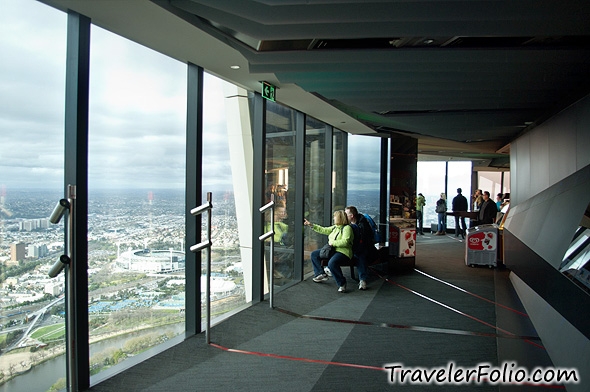 The Edge – the one and only in the world
You can literally step on Melbourne at The Edge. Look down 300 metres through the thick glass cube that projects 3 metres out of Skydeck 88 and you know you are at the top of the world in the Southern Hemisphere. It's one of a kind experience that only Skydeck 88 can offer.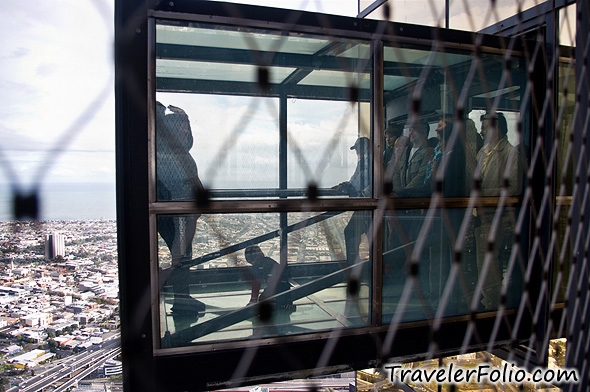 A mesmerizing view of Melbourne at night. Almost magical.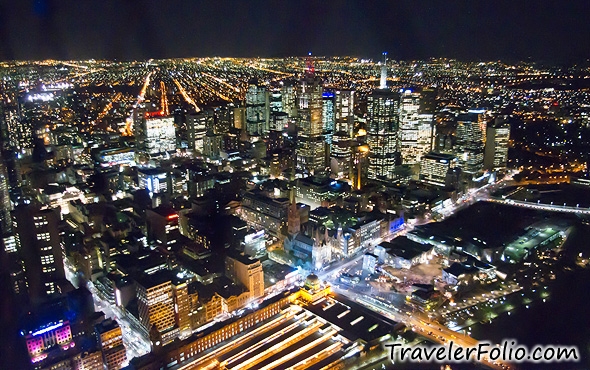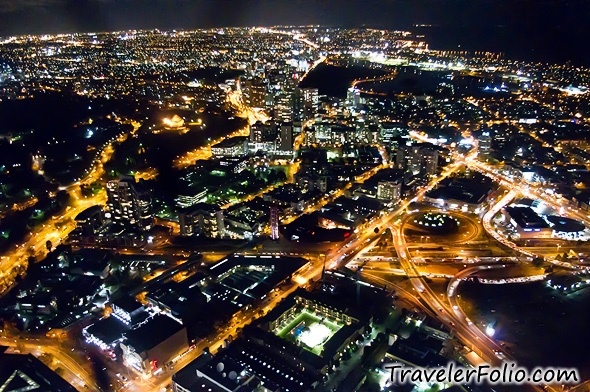 We were at the glass cube – The Edge!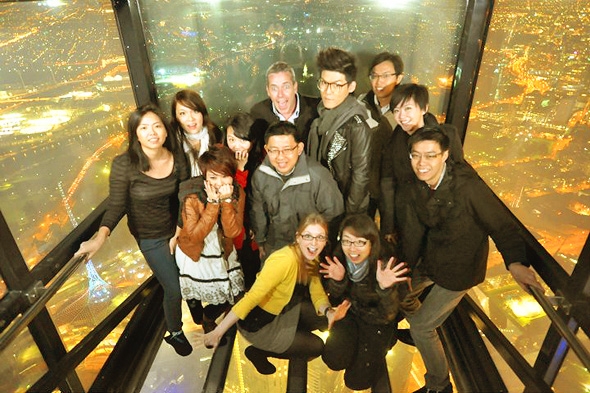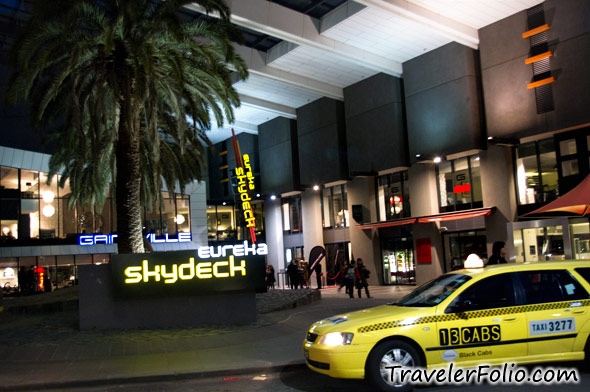 The Eureka Tower standing at 300 metres in the Southbank of Melbourne. The skyscraper was opened in 2006.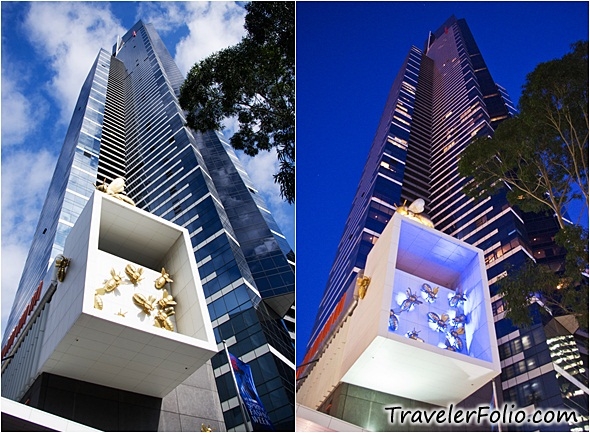 The Eureka Tower next to the Yarra River.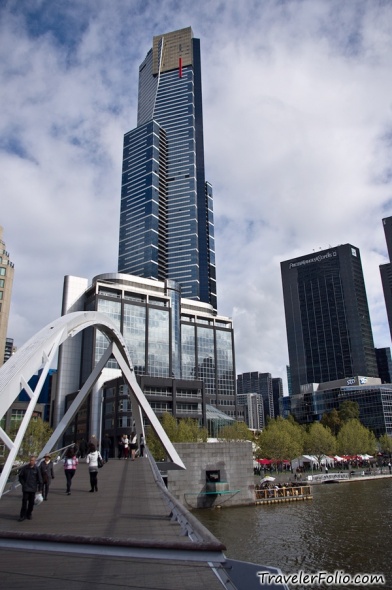 Eureka Skydeck 88
Riverside Quay, Southbank
Melbourne 3006,
Australia
Opening Hours:
10am – 10pm (last entry 9.30pm)
New Years Eve & Christmas Day Close at 5.30pm (last entry 5pm)
General Admission
Adult Skydeck: $17.50 | Concession Skydeck: $13.00 | Child Skydeck (4-16yrs): $10.00 | Family Skydeck (2 Adults + 2 Children): 39.50 | Family Skydeck (2 Adults + 1 Child): $39.50 | Family Skydeck (1 Adults + 2 Children): $29.50 | Extra Child – Skydeck: $8.00
Web: http://eurekaskydeck.com.au
Read all posts on Melbourne sightseeing.