With an insatiable craving for droolicious food in Hong Kong, breakfast, lunch, tea break(s!), dinner and supper were just too close!
After spending 4 days in Macau, we took the ferry to Hong Kong and stayed at B P International Hotel (nice hotel, btw) at Tsim Sha Tsui (尖沙咀) in Kowloon for 4 days only. It's easy to sniff out good food in this epicurean paradise, so I didn't really follow any food guide and note down the addresses of the eateries.
What to eat in Hong Kong? The list goes on. If you have any recommendation of where to eat in Hong Kong, feel free to leave your comment. Here are some delectable and cheap eats I would definitely love to try again on my next trip back.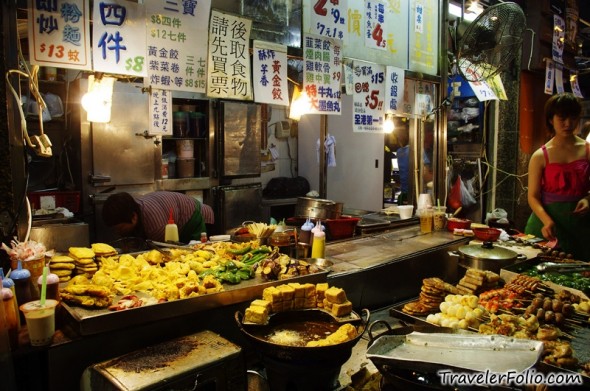 Stinky Tofu
Some would hold their nose when they smell it. They think it smells like clogged drain. Those who love it will say "the stinkier the better"! I'd trace the smell and try to sniff out the stall. I love this stinky stuff man! I tried the stinky tofu in Taiwan and China, and still prefer those from Hong Kong.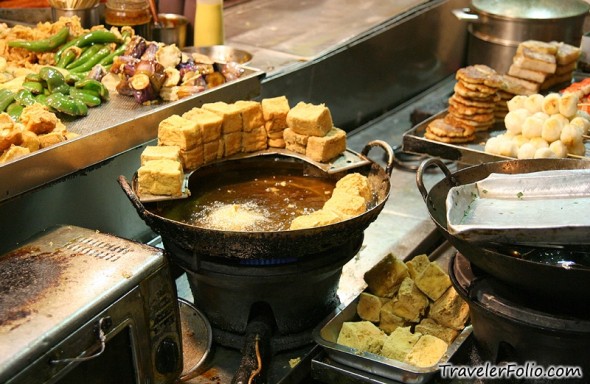 Stinky tofu can be found along the streets anywhere in Hong Kong. A little crisp on the skin, this fermented tofu is soft and has an acquired taste. Never underestimate the deep fried stinky tofu – it's usually pipping hot inside!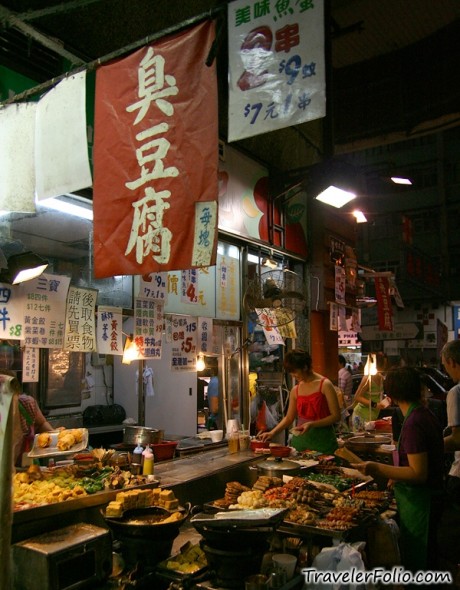 Egg Waffle 雞蛋仔
Another popular snack is the egg waffle – honeycomb-shaped waffle with crispy shells that are nearly hollow and soft inside. Have fun breaking up the shells or bubbles or whatever you like to call them. The sweet bits taste slightly eggy and they melt in the mouth.
We found this outlet along the main street at Tsim Sha Tsui and the our egg waffle was served hot. I like the crispy texture and the light aromatic taste of the waffle.

Tortoise Jelly or Turtle Jelly 龟苓膏
Eeew… not everyone dares to eat this dessert. Pronounced as Gui-ling-gao in Mandarin, this dessert contains Chinese herbs that include turtle shell powder and it's said to be good for skin complexion and other health benefits.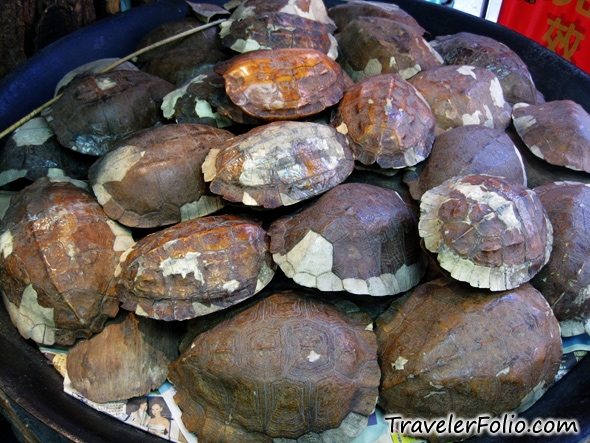 Guilinggao tastes like herbal tea in jelly form. It can be a little bitter so usually, it's served with honey. You can try it warm or cold. The one here costs HK$50 (~S$10).

Cha Chan Teng
For a great variety of affordable local and Western style cuisines (~HK$50 – $60 for the main dish), check out some of the Cha Chan Teng (HK-style restaurants) dotted all over the city. We dined at Tsui Wah restaurant (翠华餐厅) that seems to be popular among the locals. (www.tsuiwahrestaurant.com/eng/main_e.html)
I ordered cheese baked pork chop with fried rice and scrambled egg. The portion was huge – 2 large pieces of pork chops covered with cheese were laid over the fried rice filled with scrambled egg. The pork chops were juicy and tender and the fried rice was tasty. It's worth trying. / HK$54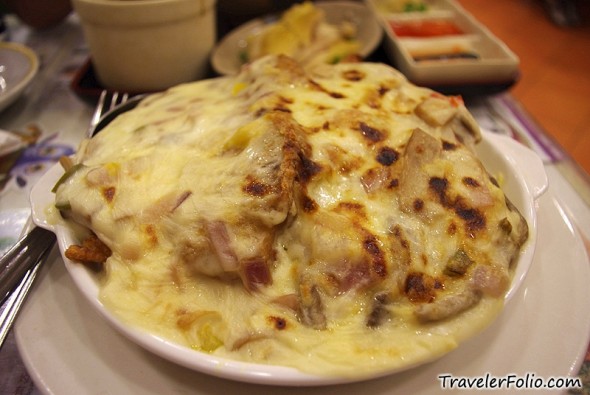 My favourite snack at Tsui Wah is the recommended crispy condensed milk w/bun (奶油豬仔包). The crisp yet soft, warm bun with the condensed milk looks simple yet flavourful. / HK$12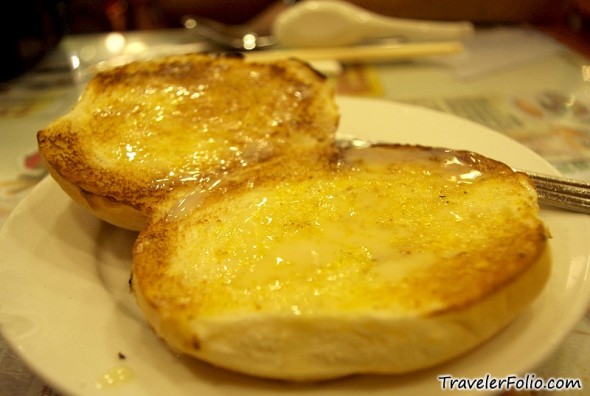 Tsui Wah also serves Wen Chang Hainan Chicken Rice (文昌海南雞飯) but I find it just average as compared to the Hainanese chicken rice commonly found in Singapore. / HK$50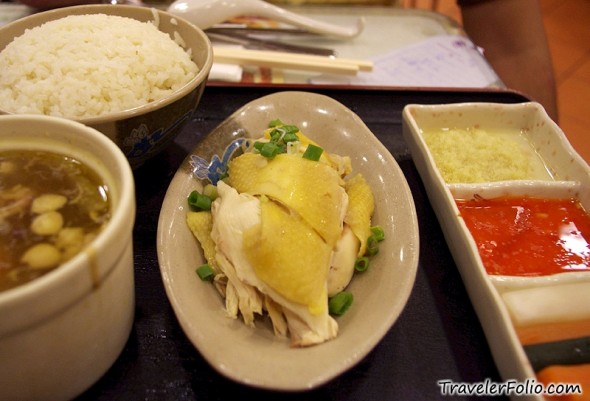 Roasted / Barbecued meat
Who doesn't like roasted or barbecued meat? Needless to say, you can easily find small eateries that serve really good roasted pork, chicken and duck.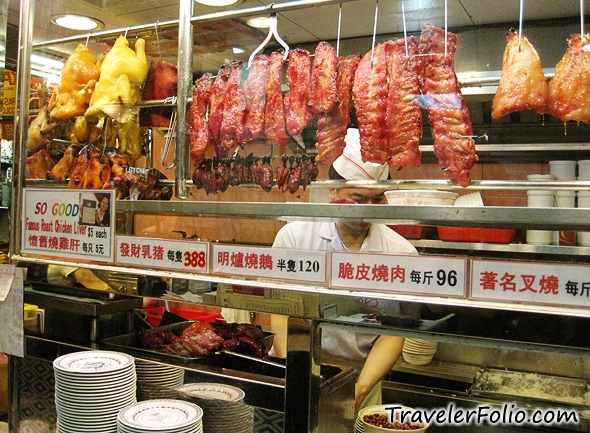 My combo set – roasted chicken and duck. So good.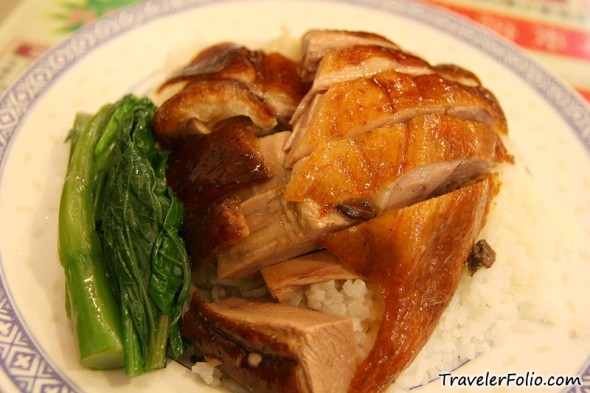 Roasted duck thigh with noodles. Yumm.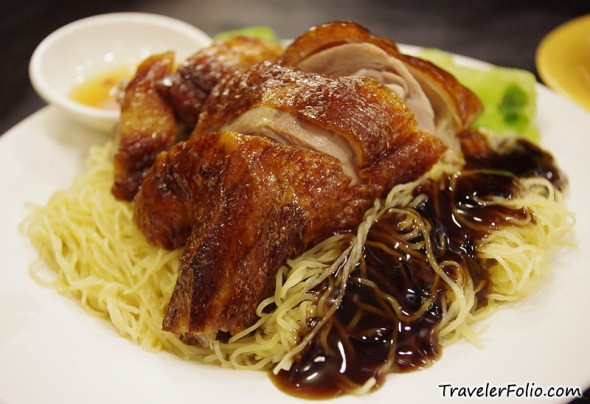 Guess what's it? The chef told us to pick up our order only after 20-min. It's a roasted pigeon. Roasted pigeon tastes like chicken to me. I prefer the latter which is more meaty.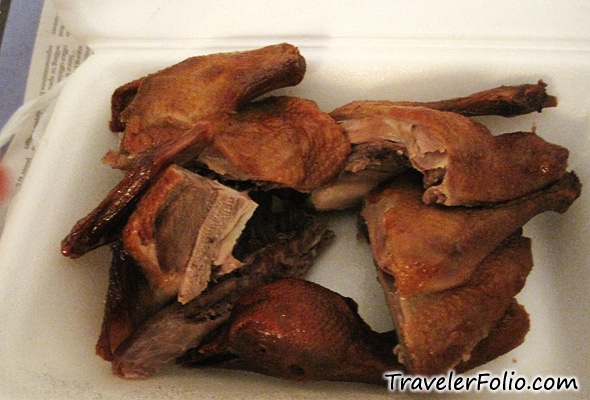 Try something lighter: fishball noodles.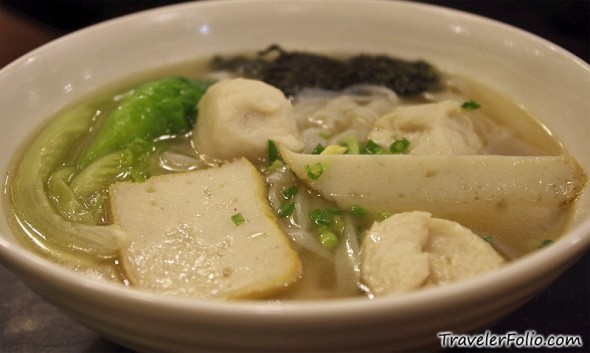 Dim Sum
On the last day in Hong Kong, we asked the hotel receptionist to recommend any popular dim sum restaurant. She suggested we could go for the dim sum at Pleasant Palace (囍臨門酒家) near B P International Hotel.
Greedy and eager to try as much as just the two of us could stomach, we happily ticked 10 dishes on the order sheet. Cantonese dim sum is very affordable in Hong Kong. And bear in mind that the dim sum comes in generous portion too!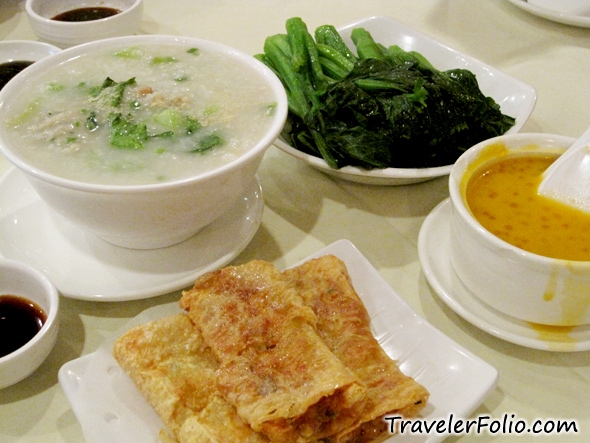 We really tried our best to finish almost every dish before we flew back to Singapore. 10 dishes + a pot of Chinese tea = ~S$33. With the quality and quantity of what we ate at the restaurant, it's relatively cheaper than the dim sum back home.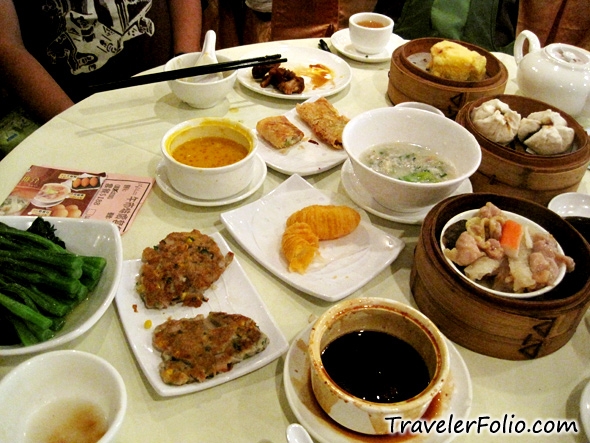 Desserts
My friend recommended Sweet Dynasty that is located on Canon Road in Tsim Sha Tsui. Well known for its local desserts, it's very popular among tourists.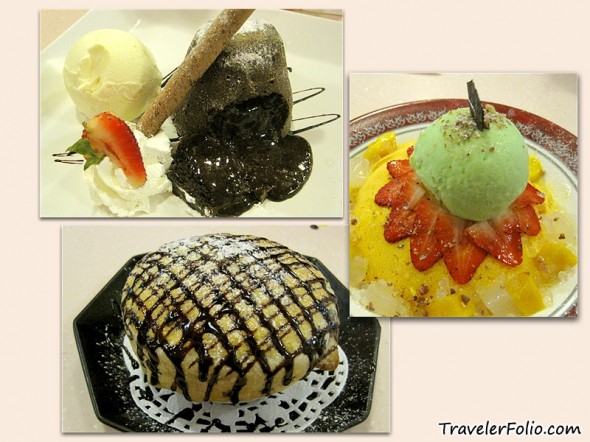 There's so much to write about food in Hong Kong. Any recommendation for good eating place in HK? Feel free to leave your comment here.