Can you spot three dogs here? Hope they are not for the dining table…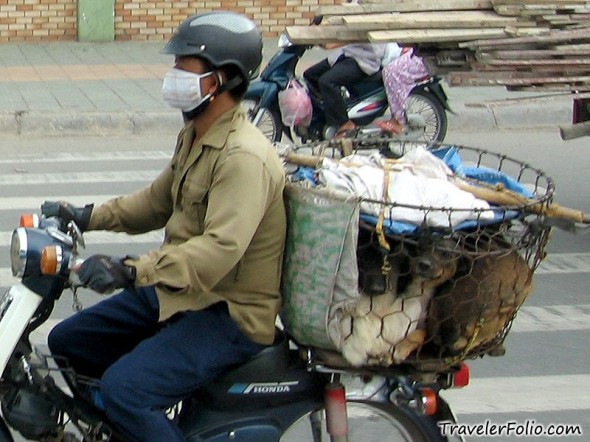 The traffic condition in Ho Chih Min is an eye opener for tourists; motorists come from all directions!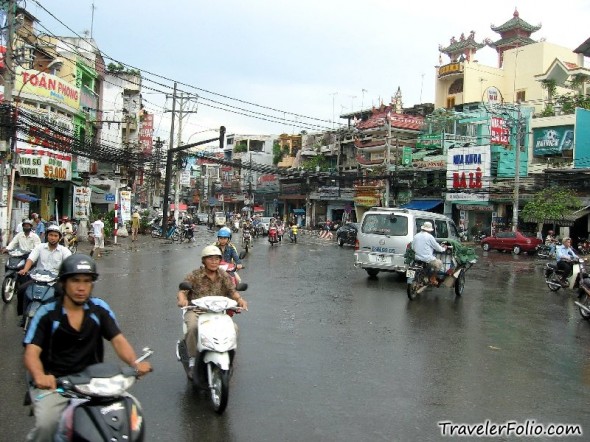 We made our own city tour around Ho Chi Minh City. This is the Central Post Office, which is just opposite Notre Dame Cathedral.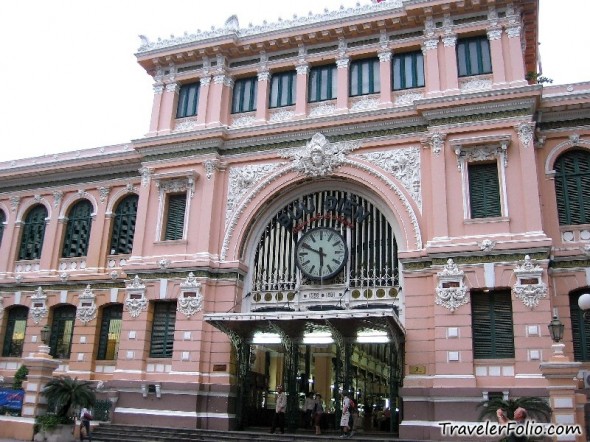 Right in the centre is the portrait of Ho Chi Minh, one of the most influential people in the 20th century as named by Time Magazine. He established the communist-governed Democratic Republic of Vietnam in 1945 and defeated the French Union. Then he led the North Vietnamese in the Vietnam War until his death. Six years later, the North Vietnamese won and Vietnamese unification followed. The formal capital of Saigon was then renamed as Ho Chi Minh City in his honour.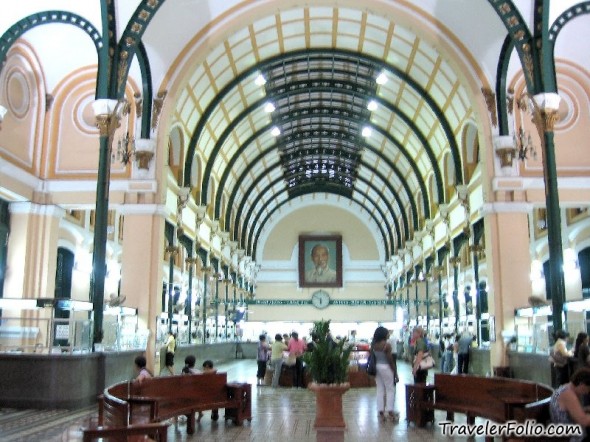 The Notre Dame Cathedral was established by the French colonists and has hundred over years of history.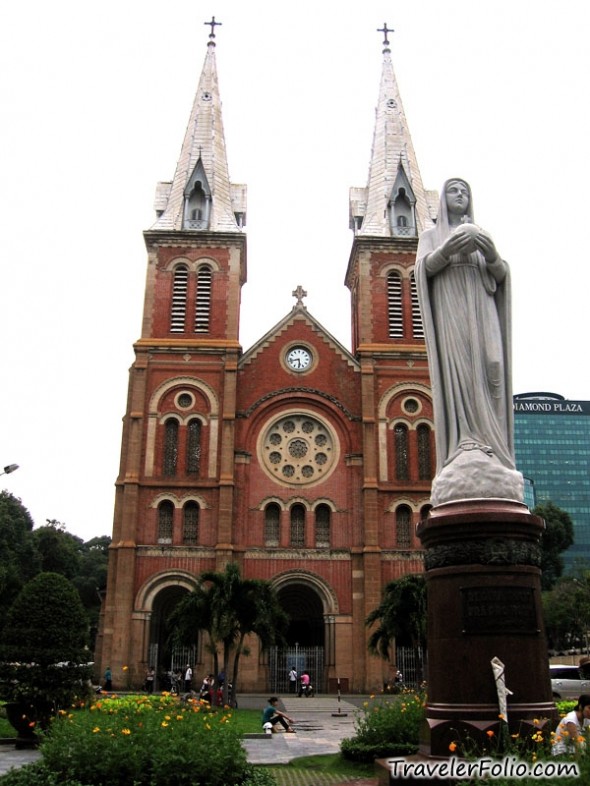 The Reunification Palace, formerly known as Independence Palace, is a historic landmark in Ho Chi Minh City. It was the home and workplace of the President of South Vietnam during Vietnam War and the site of the official handover of power during the fall of Saigon in 1975.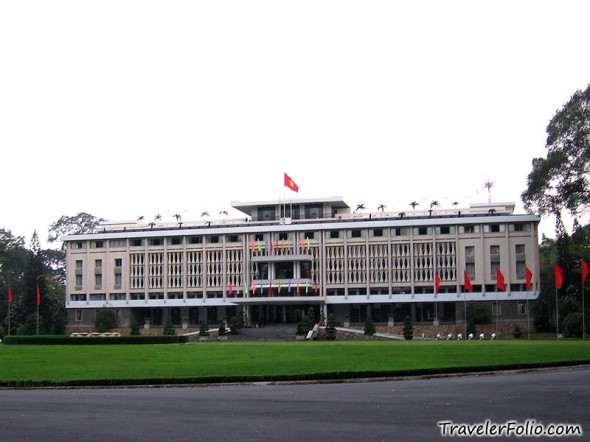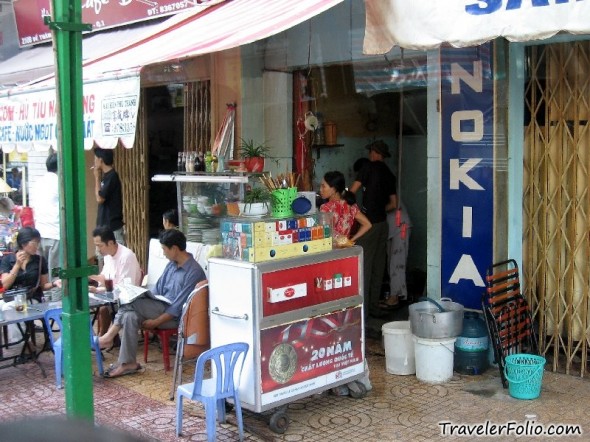 The people like to sit along the roadside eating, drinking and chit-chatting with friends. Is this a French influence as there are also many sidewalk cafes in France? (HCMC was once under French rule.) The tables and chairs are usually small and low.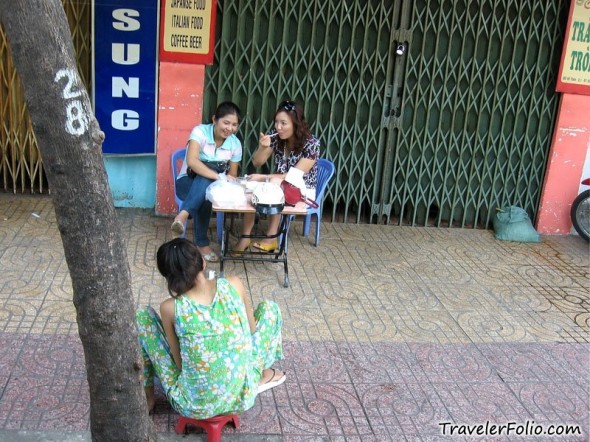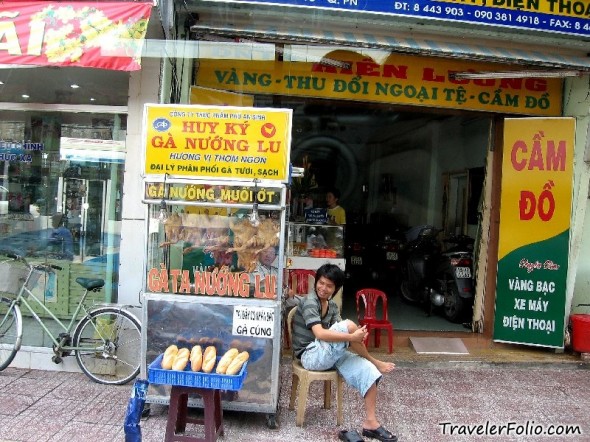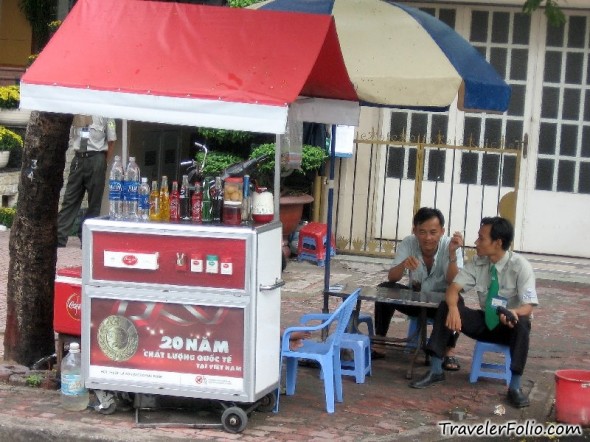 A mobile street hawker on the move, selling pastries.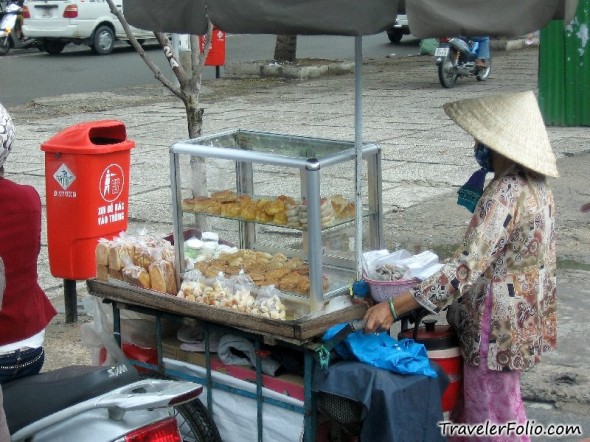 People in HCMC rely a lot on motorbikes, just like there are alot of cyclists in China. The air is really polluted (you can see most motorists wear a face mask) and noise pollution is not any better with so much honkings on the road.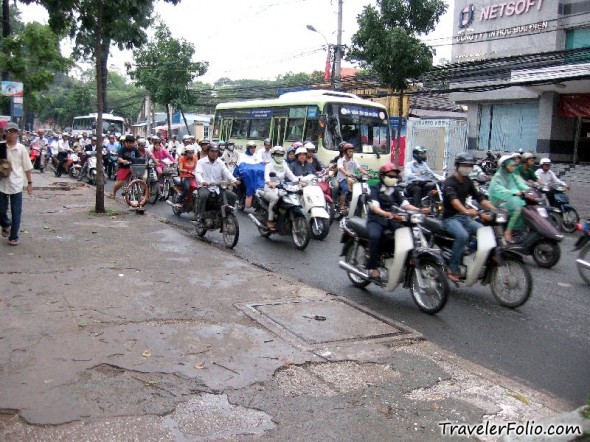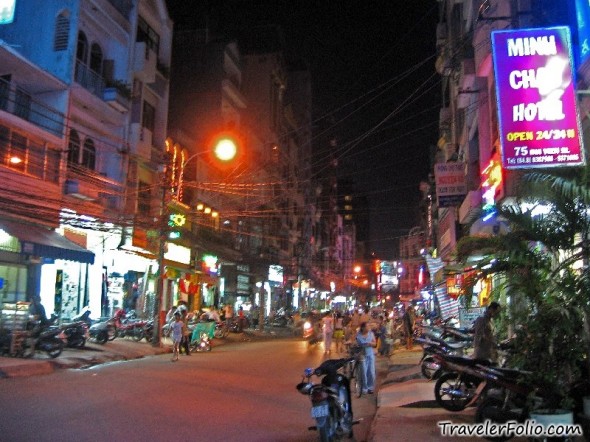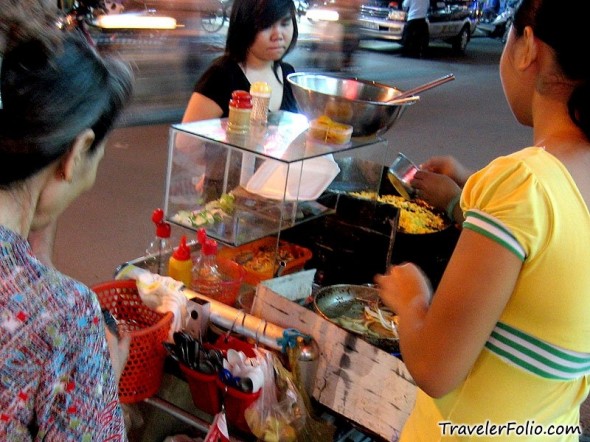 This is a high-end boutique bearing a designer's label. The setting of the boutique is really nice but they stopped me from taking photos. However, it was too late, I had already snapped some! XP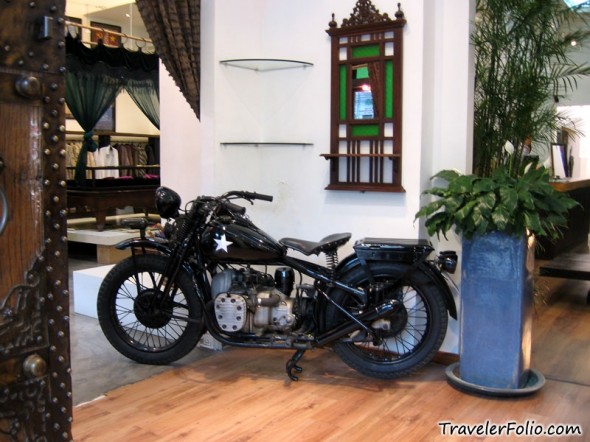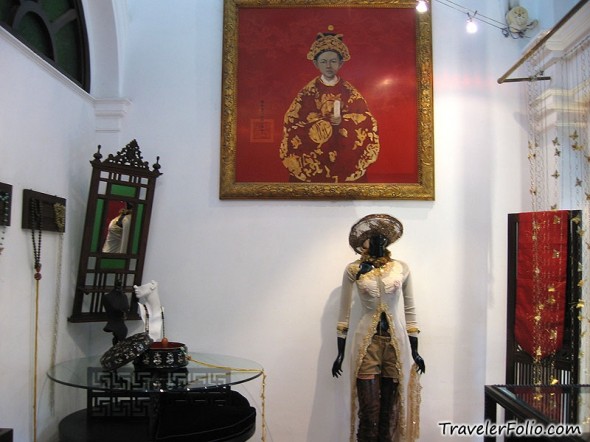 Vietnamese straw hats are sold as tourist souvenirs.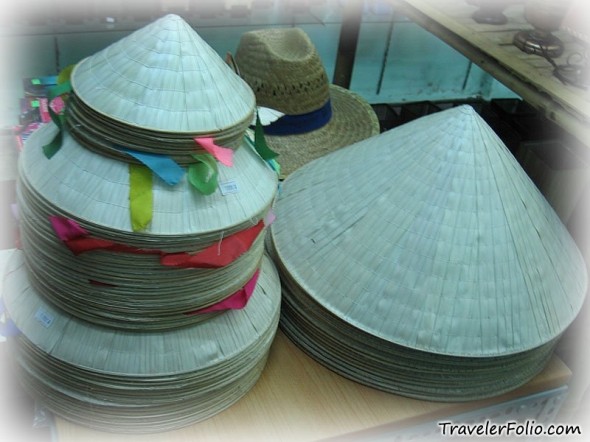 Read all posts on Vietnam.