I had never hopped onto so many boats in a day before! We had a boat ride along the river. Our small "gondola" nearly capsized when my friend jumped into the boat out of panic that she might miss the boat. So, remember, don't jump into the rocky boat. 😀 Also, remember to apply insect repellent. I got bitten by mosquitoes while cruising. We were given a typical Vietnamese straw hat during the cruise, and I was given one that was soaked with someone else's sweat, yuck!
Getting ready to hop onto our "gondola" ride.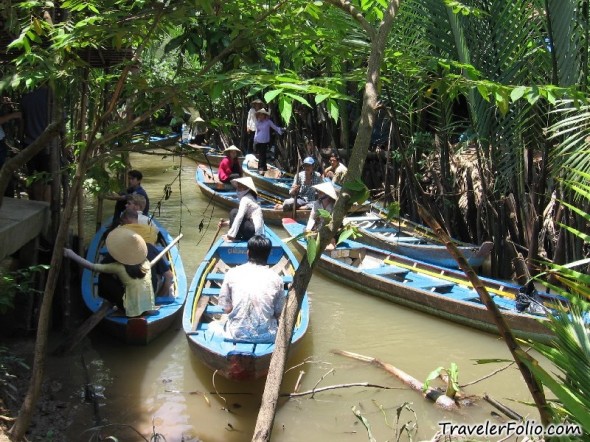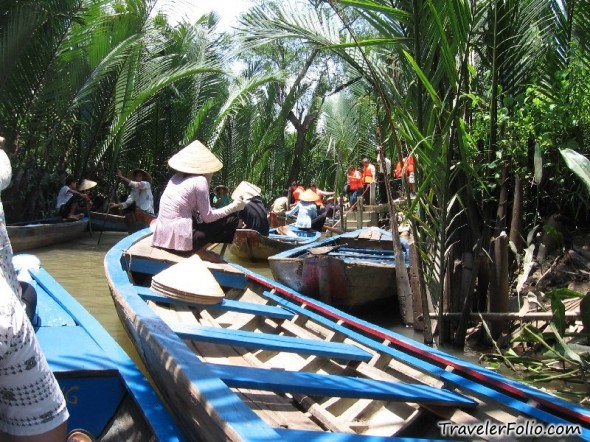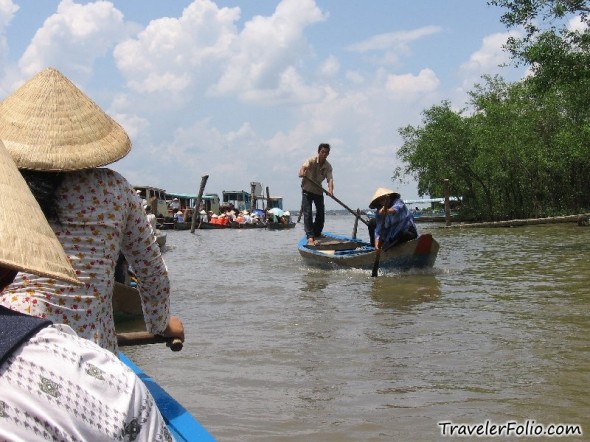 No one wanted to order this famous local cuisine in Mekong Delta – Fried Elephant Ear fish. To eat them, first take a piece of rice paper, dampen it, break off some fish, add cucumber slices, mint and basil leaves and some rice noodles. Roll it all up and dip it in a spicy chilli sauce. There is a joke that if you don't eat seafood, don't worry, this fish is from the river… ….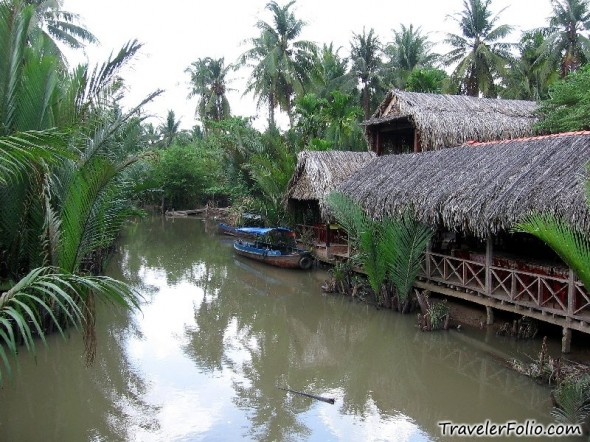 We had a tropical fruit tour around the village. We had a tropical fruit tasting session; we were served with plates of papaya, pineapple, rambutans and pomelo. All these are actually tropical fruits that we often eat at home. I was hoping that the tour guide would serve us durians! To some, they stink!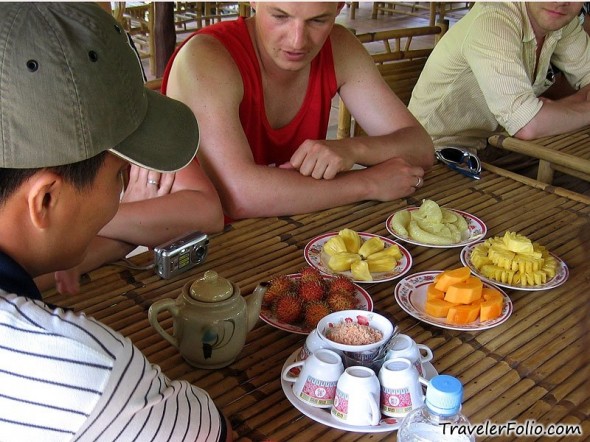 The background is a tree full of jackfruits. In the right top box, these fruits are known as Jambu. They are crisp, mildly sweet and watery. The bigger fruits at the lower bottom are dragonfruits, also mildly sweet, watery and have soft white flesh with lots of seedlings like the kiwi fruits.
A lot of wooden bridges across the rivers. This is just a small wooden bridge.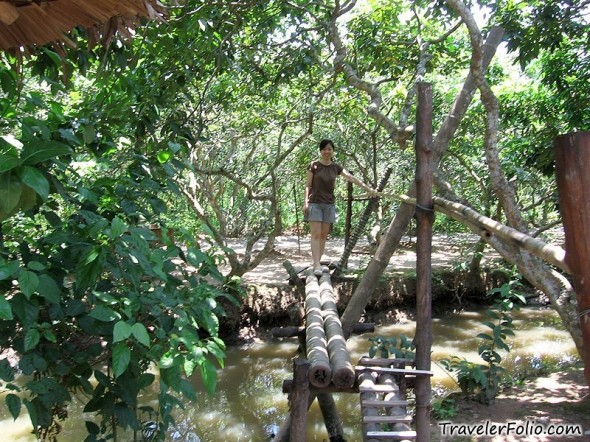 The making process of the coconut candies.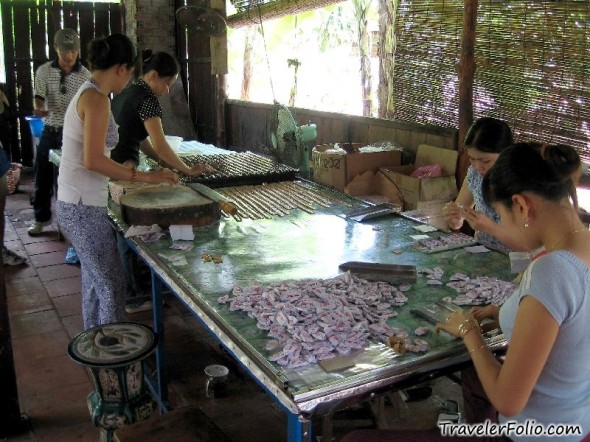 And these bees got nothing to do with the coconut candies…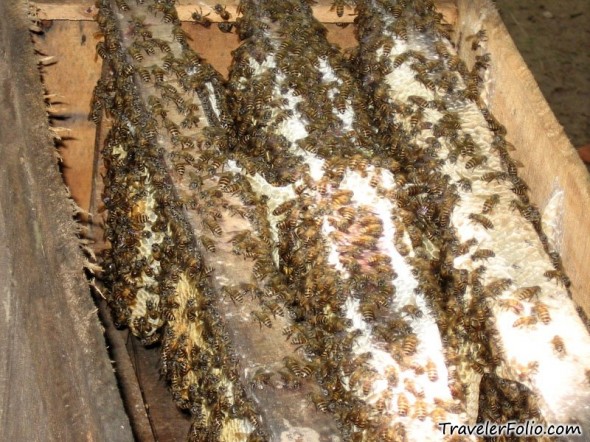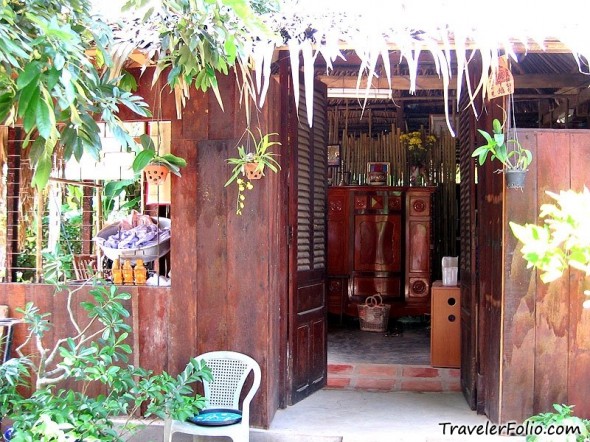 A local grocery shop in the village that charges higher than elsewhere.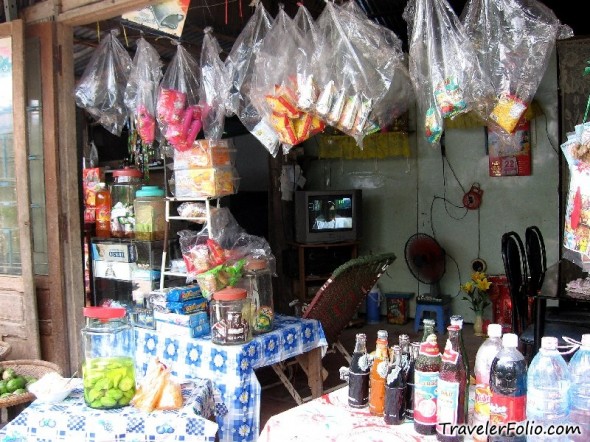 Leaving Mekong Delta…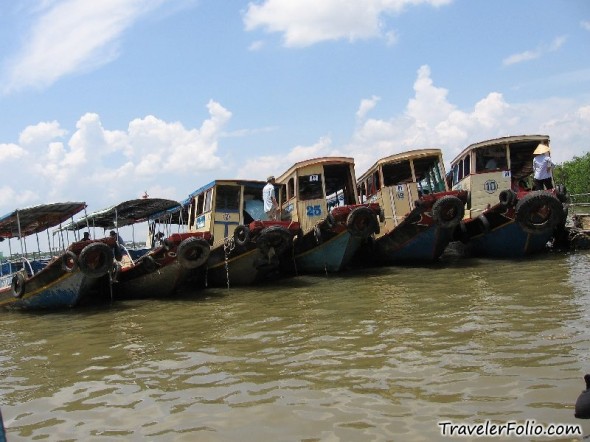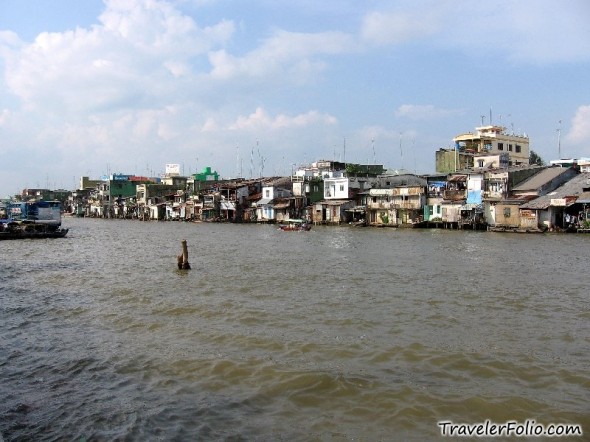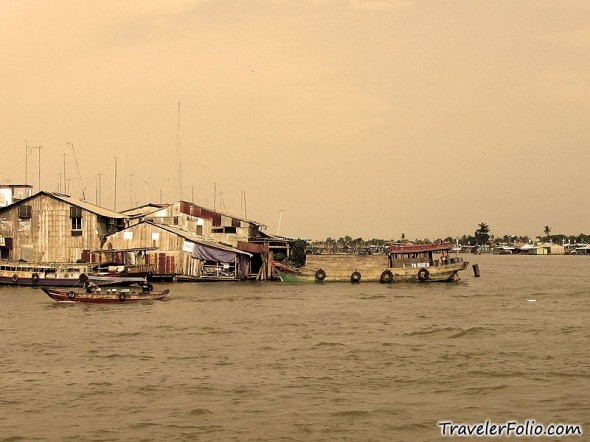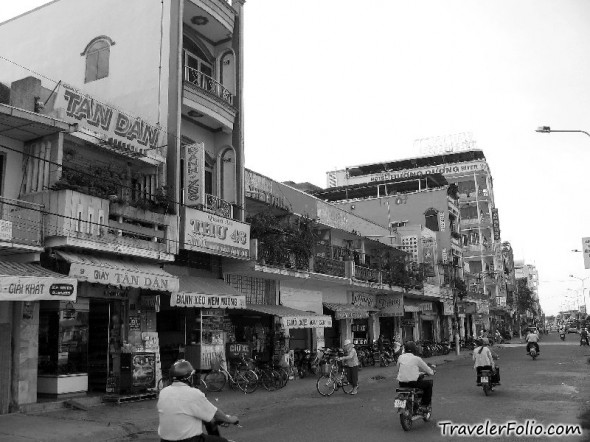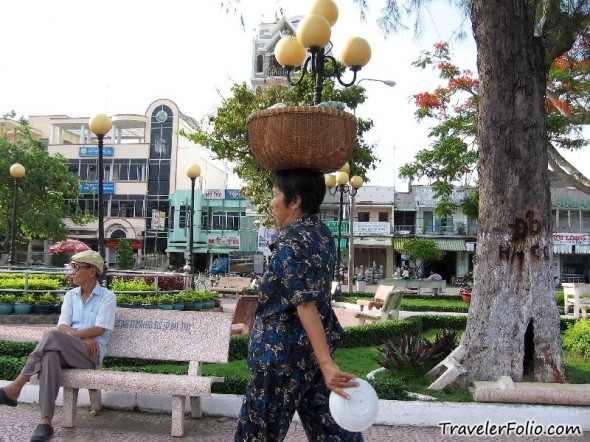 Read post on HCMC (Saigon) tour.
Read post on Mekong Delta Day Cruise.