Ben Thanh Market is located near our Blue River Hotel at the backpackers' area. We walked for about twenty minutes along the dusty road under the hot sun, and thinking of why we walked there instead of taking a taxi which cost only around USD 1. The only reason I could think of was generating Vitamin D.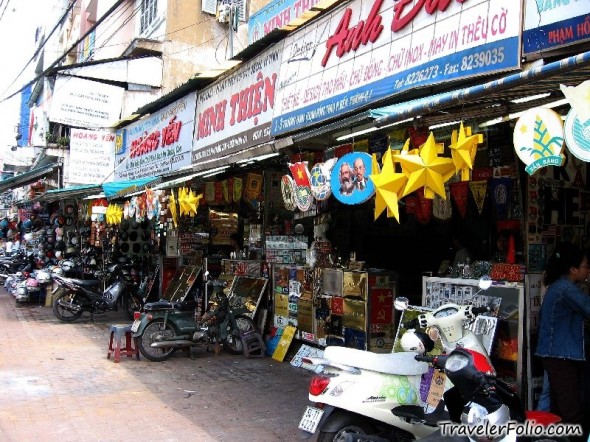 Fanciful motorbike helmets are popular among the locals. Some tourists even bought them home.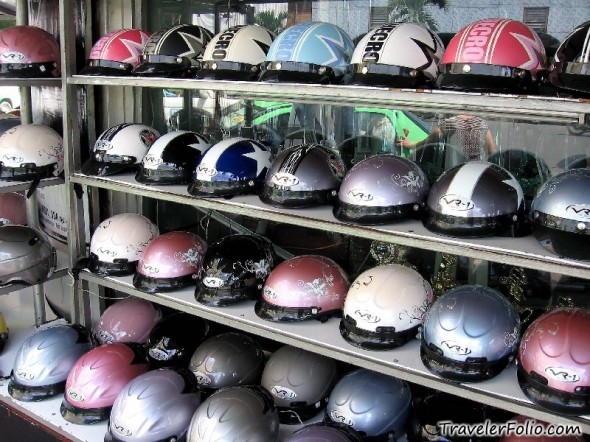 A tailor-made Vietnamese wedding costume.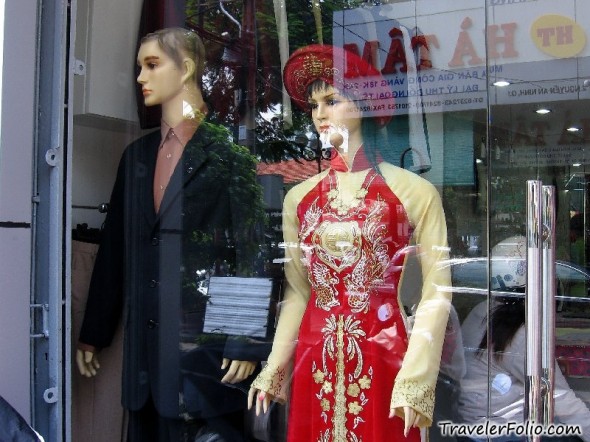 The other entrance to Ben Thanh Market.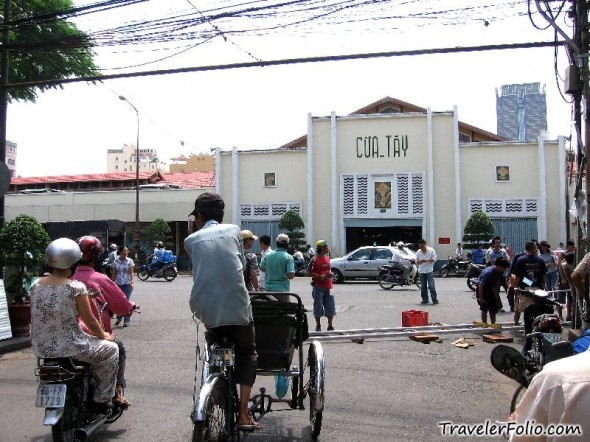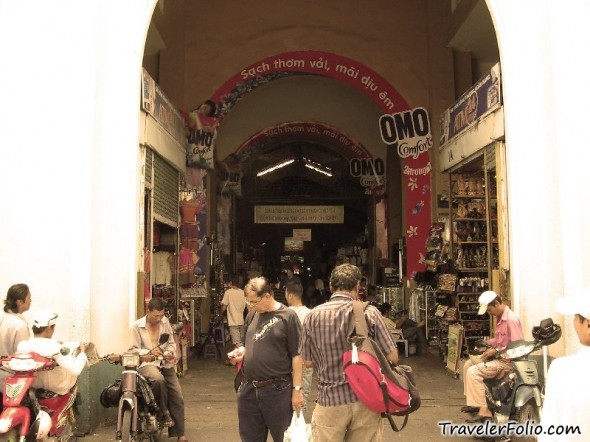 The market opens early in the morning (I think is as early as 7am) and closes in the evening around 6pm. The market is always crowded with people, especially tourists like us who are trying to get good bargains there.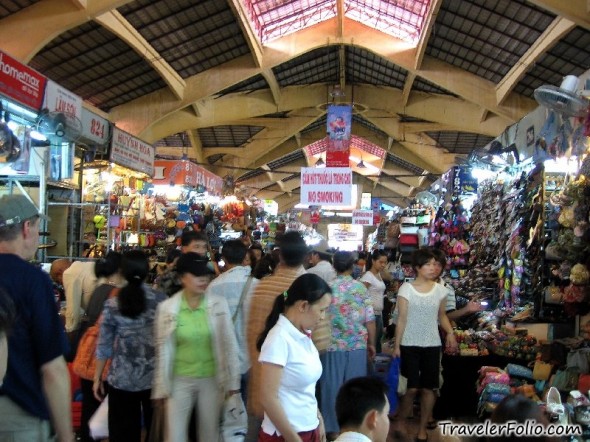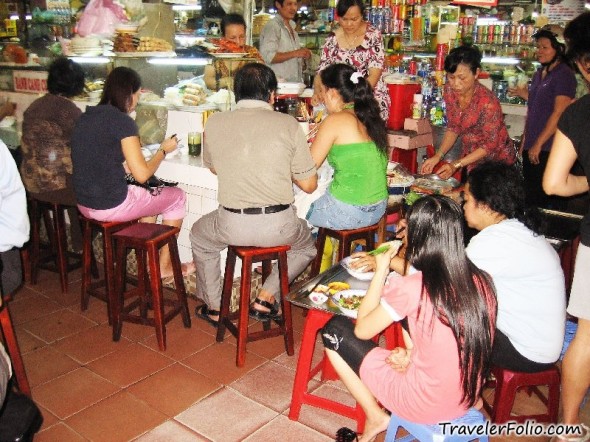 We bought some coffee here. This stall is along the main walkway in the market and it overcharged us by 60%. We bought Arabica coffee powder at USD 16 per kg. We only found out a cheaper stall at a corner of the market and realised that they are selling Arabica and even the more expensive Blue Mountain coffee powder at only USD 10 per kg. Anyway, we are not hard bargainers so we tried not to buy so many things there! We were pretty tired of bargaining!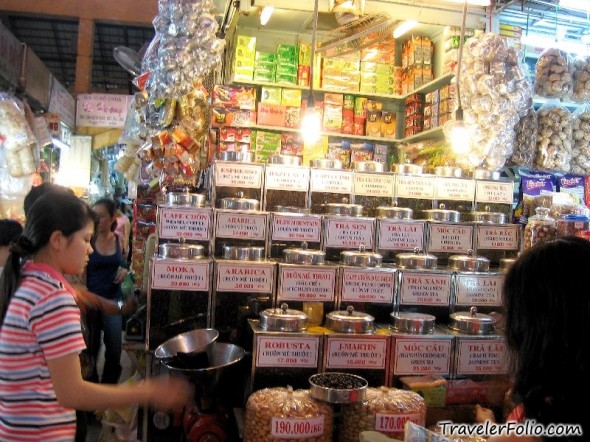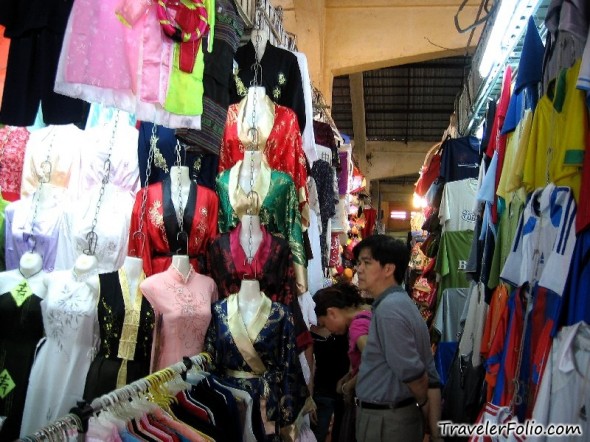 My friend bought a set of Vietnamese costume for a 7-year-old niece at USD 5. No discount was given even after much haggling…
Think this stall had good bargain for us. A pair of adult shoes cost USD 3 only. But don't be too happy when you get cheap bargain. Remember to check for any defects. As it was very crowded that day, the lady just wrapped my shoes without me checking. When I got back to our hotel, I realised the shoes were not fixed properly. Fortunately, we decided to return to Ben Thanh market the next day for more shopping and I got them fixed.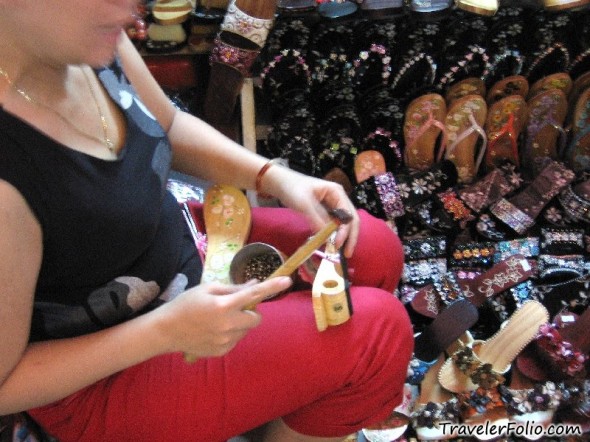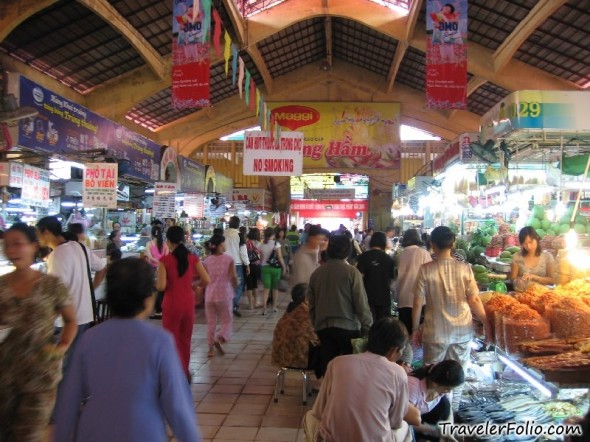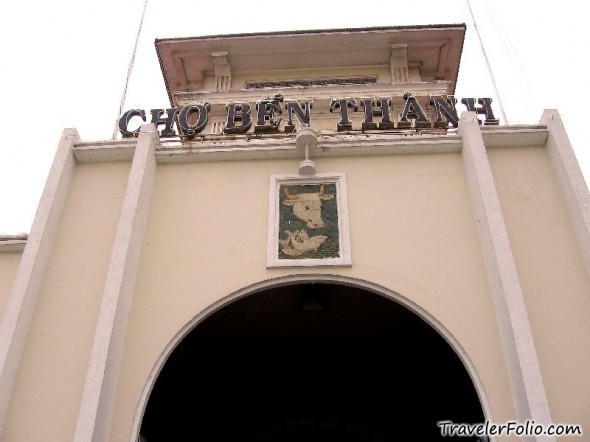 The roundabout outside Ben Thanh market.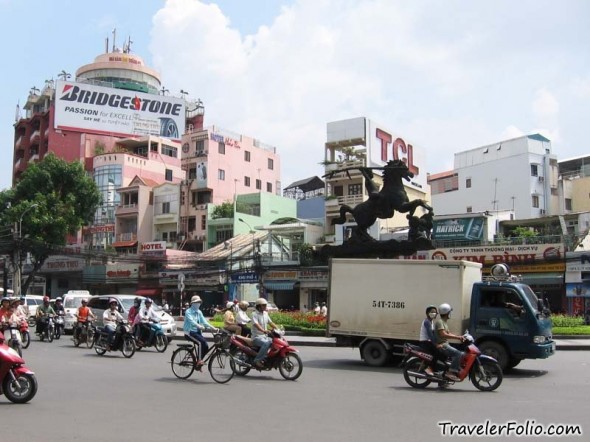 Read post on Vietnamese Food!