Last December, we visited Melbourne for a familiarisation trip and flew on JQ 8, Jetstar's inaugural Singapore-Melbourne direct flight.
Where to stay
For two nights, we put up at Crown's newest hotel, Crown Metropol that officially opened in April 2010. The property is conveniently located within short walk to Crown Entertainment Complex (with a casino), Melbourne Convention and Exhibition Centre, Direct Factory Outlet, Melbourne Aquarium and the vibrant city centre brimming with malls and bistros.
Standing at 100 metres high overlooking the Yarra River, the s-shaped hotel boasts 658 luxurious rooms and features an infinity pool that's touted as the best indoor swimming pool in Australia.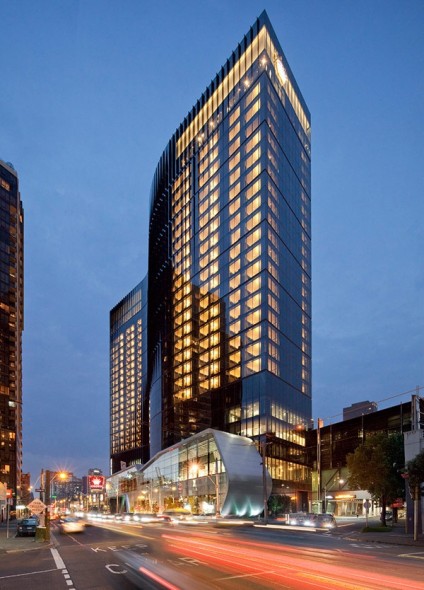 Crown Metropol Lobby.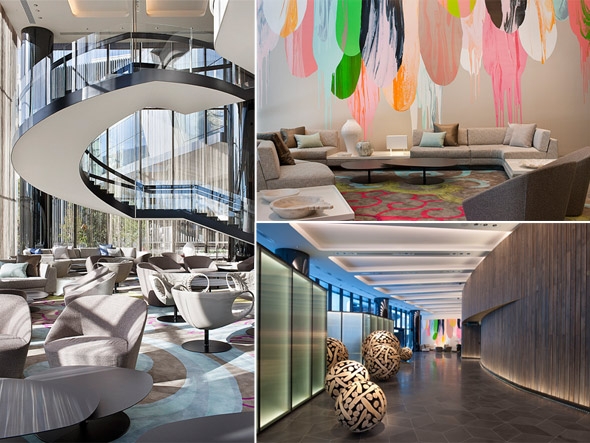 Located on level 28, the top floor of Crown Metropol, 28 serves breakfast "sky-high" with an expansive view of the city skyline.
The breakfast buffet offers a selection of organic produce including free range eggs (my favourite scrambled eggs!) and organic bacon; fresh fruits such as strawberries, blueberries and raspberries; sheep's yoghurt, cereals and pastries. And we never fail to order cappuccino and mocha from the barista.
There is also personalised concierge and check-in services at 28. In other words, you can check out of the hotel after breakfast at 28 if you are catching an early flight.
The sky lounge is open to the public on specified nights for that late evening nightcap.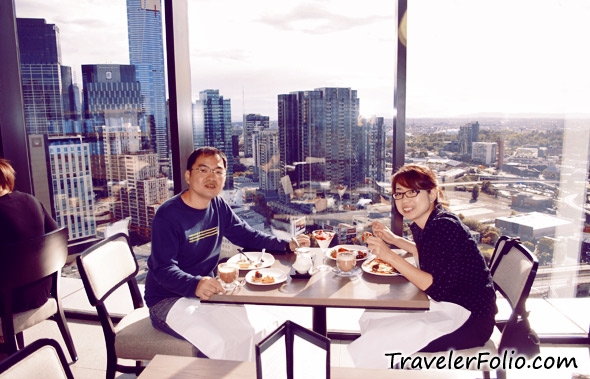 Melbourne city view from the sky lounge named "28".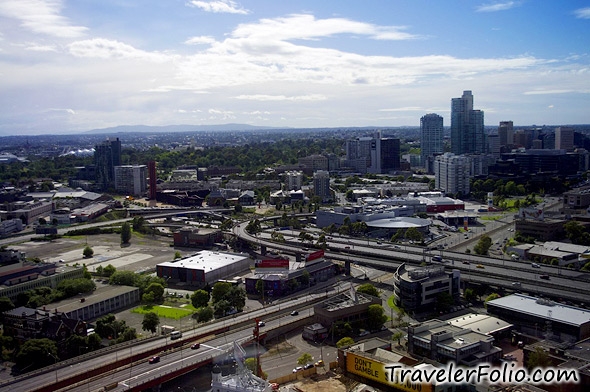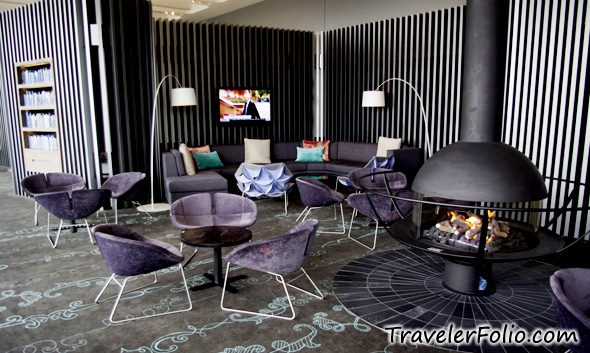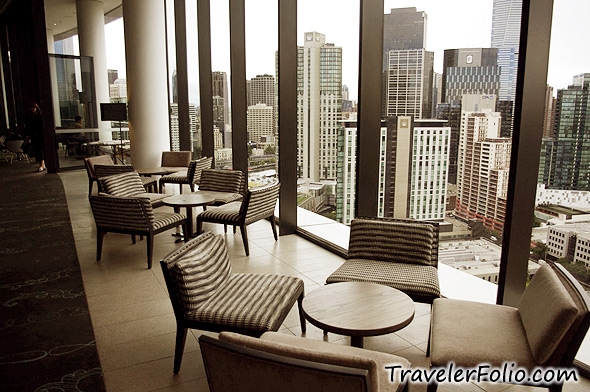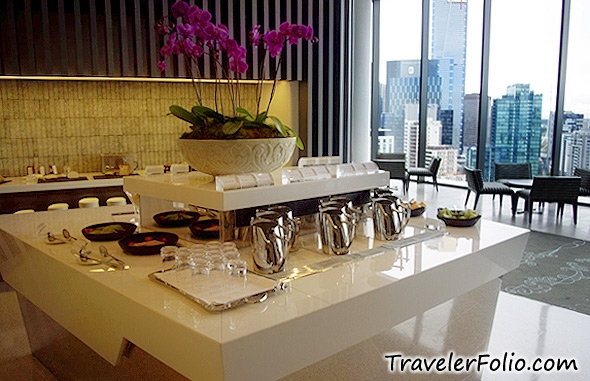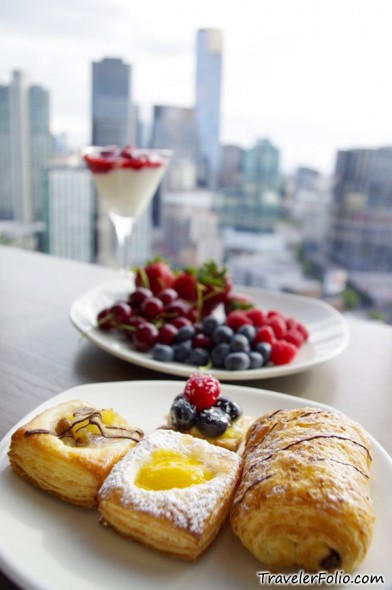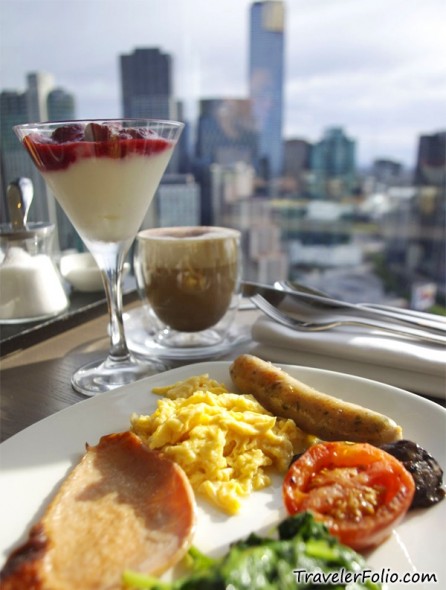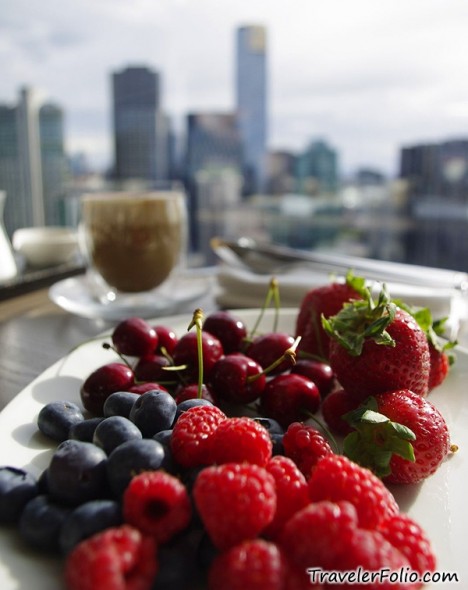 The infinity pool on the 27th floor of Crown Metropol overlooking the Yarra River aims to provide an unforgettable swimming experience sky-high above the cosmopolitan city.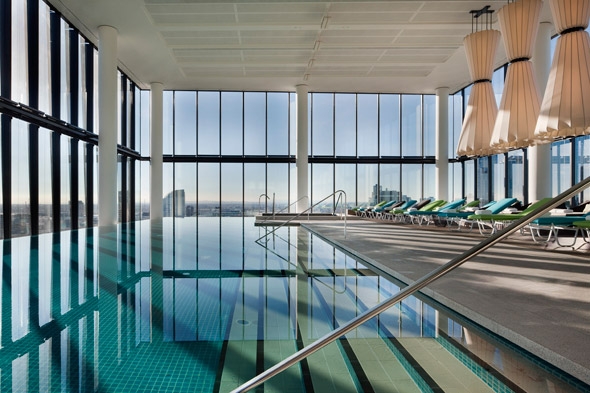 We stayed in a stylish Luxe King room that's cleverly designed to make good use of space; the bedroom and bathroom is divided by Shoji-inspired screens. iPod docking stations, high-definition LCD TV and wireless Internet are part of the latest in-room integrated technology.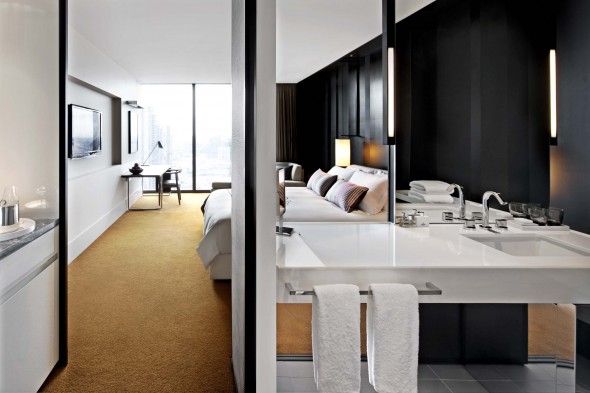 Not forgetting to mention the super comfy bedding.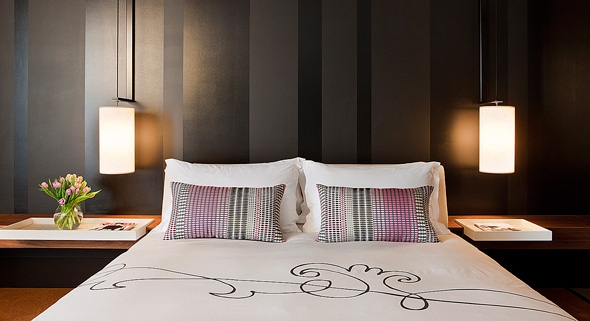 For more information on Crown Metropol, visit crownmetropol.com.au
Upcoming: Exploring Melbourne city centre on foot.