On the last day in Sydney, I decided to venture out on my own to catch up with a friend before departure. It's great to meet locals as I'm pretty sure they would show the hidden gems of their hometown. My friend suggested we could meet at Congee Beach for breakfast as it won't be hard to take a bus near Hilton Sydney. But I had to purchase the return bus tickets at the nearest 7-Eleven before getting on bus no. 374 (Sydney Buses).
It's a 40-min bus trip to Coogee Beach that lies in the eastern suburbs of Sydney, along the same scenic coastline as other popular beaches including Bondi Beach and Watsons Bay.
For breakfast, I found what I had been looking for in Sydney – eggs Benedict!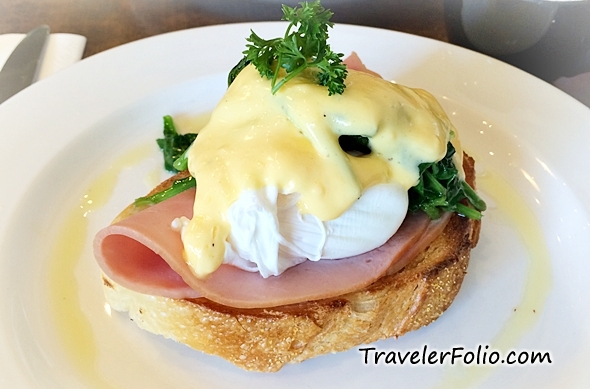 Coogee Cafe is located along the street near the beach. This is where you have breakfast like a local!
Coogee Beach offers breathtaking views of Tasman Sea and Pacific Ocean. There were not many people on a Monday morning.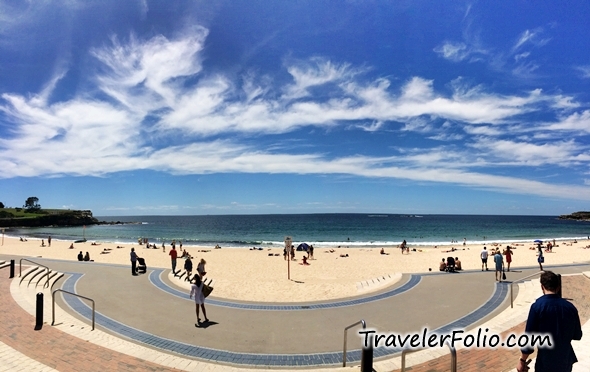 Initially, I didn't catch it when my friend suggested to check out the 'ladies' pool' where she often goes. We walked up the gentle slope and entered into a rather secluded area that just happens to be out of sight from the main beach area. It's a hidden gem only for ladies to swim in bathing suit or go topless. There is no signage to the ladies pool; if you want to go, you need to ask the ladies in that area for direction! To access to the pool, it only costs as little as 20 cent for donation.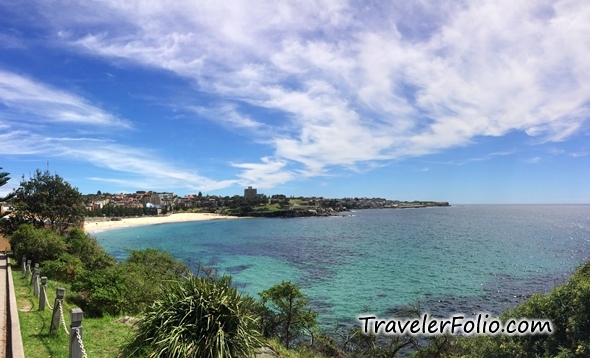 There are stairs leading to the ladies pool where girls swim with the fish while some are snorkelling.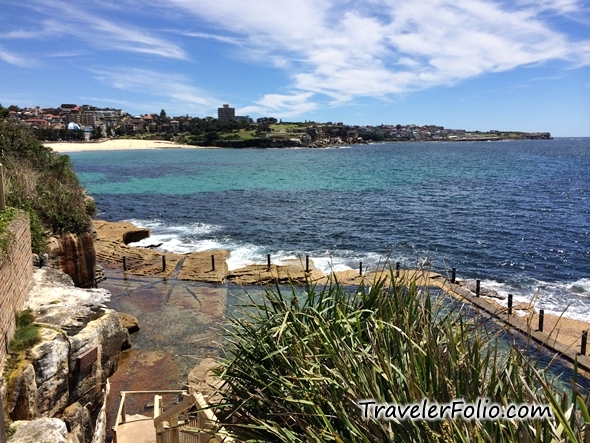 From the ladies' pool, we can see the main beach area.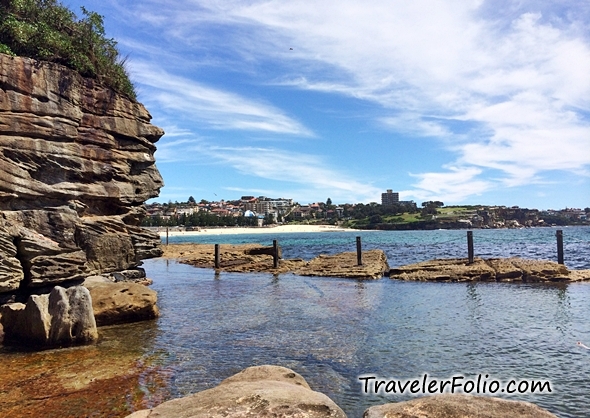 It's so calm to swim in the pool that is also part of the sea.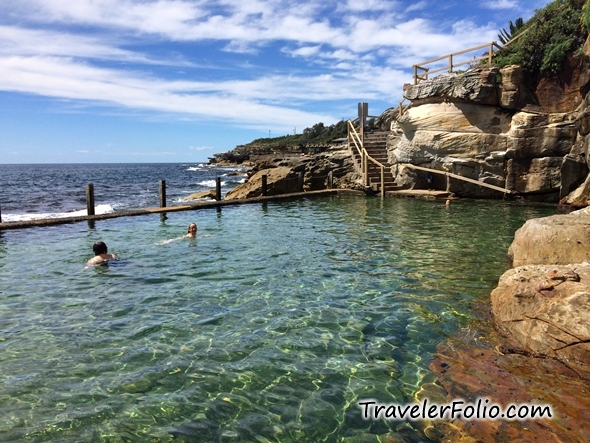 These days I travel light. No bulky DSLR or compact camera, I rely heavily on iPhone to capture most of the photos. Just splurged to get the latest 5s model couple of months back to replace the 4s model that had dropped too many times to count, once tumbled down the escalator and dented.
Defying Murphy's Law of selective gravitation, I decided to get the latest LifeProof frē to protect my new toy during the trip. Aesthetically, LifeProof frē is tailored made for iPhone 5s – the case is sleek, slim and light, without adding a bulky feel to the smartphone. Most importantly, it looks cool and doesn't weigh me down!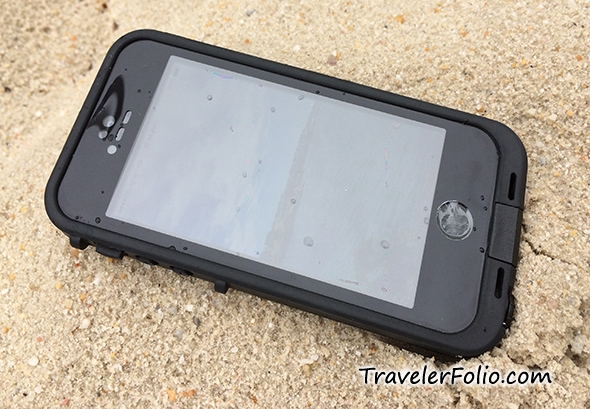 I like it that the LifeProof case is specially designed for shock proof, waterproof, dirt proof and snow proof. Even the revolutionary Touch ID is uniquely protected with a thin, transparent film while allowing us to scan our fingerprints. Recounting some travel experience, I was too afraid to whip out my previous iPhone to take photos and missed some amazing photo opportunities while crossing the Sea of Sand with volcanic ash in the winds to Mt Bromo, Indonesia.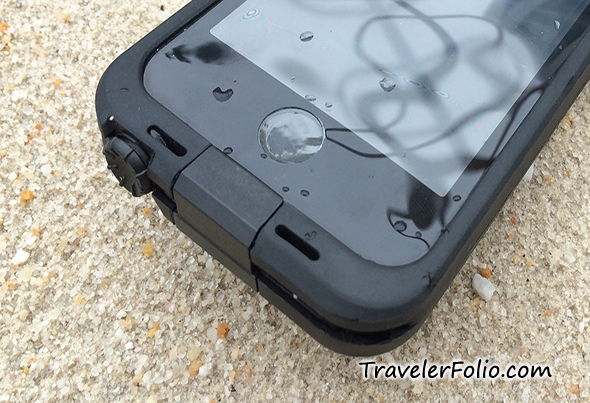 Speaking of waterproof, I swim while holding the encased iPhone; it is fully protected from water while all the iPhone's buttons can be easily pressed and the screen is still clear and touch-sensitive. Being the 'kiasi' type, I am pretty convinced that the LifeProof case will live up to its name since it has gone through stringent lab testing to meet military standards for shock, water, dirt and snow protection.
Taking selfies at the poolside.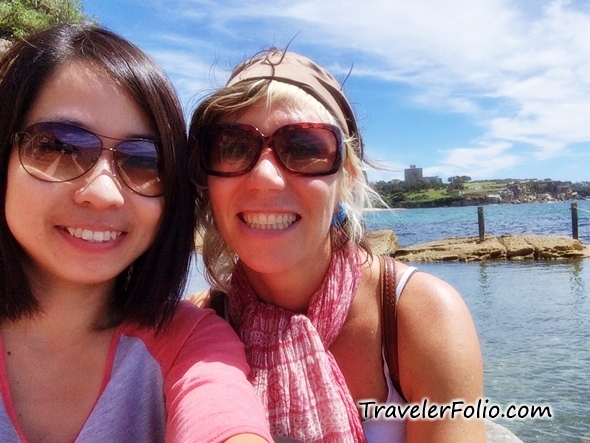 The water is so clear we can see some marine creatures at the bottom.
The stretch along the ladies' pool.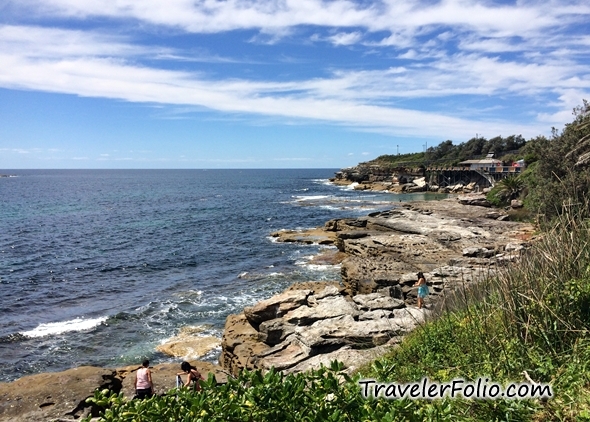 A panoramic view of the ladies' pool. Love this place. Wish I could go back there again for a dip.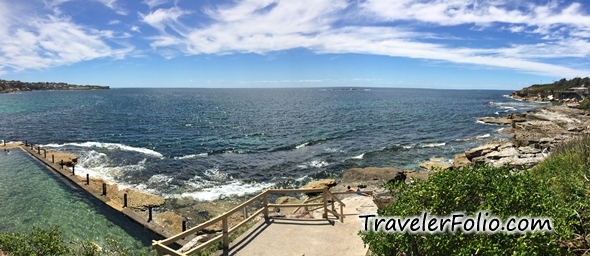 Read all posts on Sydney.