We crossed border and drove up from Singapore to Ipoh just a day before Chinese New Year reunion dinner, hoping there would be smooth traffic on the North-South Expressway. The first two hours was heavy downpour, for the rest of the journey we were snacking away, playing Candy Crush (yes, I wasn't the driver), stopped over at a highway rest stop for KFC and as usual, bought a prepaid SIM card to get internet connection – update status, upload photos on Facebook, Twitter and Instagram while travelling. My hobby, my habit.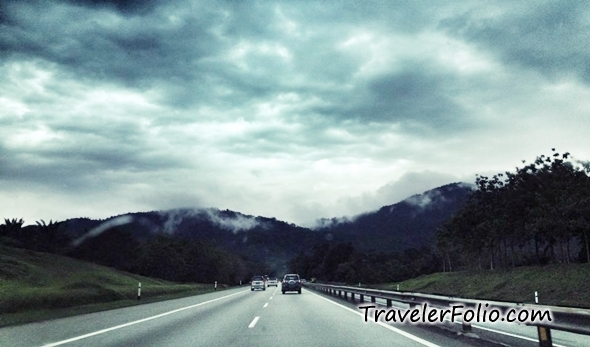 Nowadays, we look for money-saving alternatives for international roaming charges, like getting a local SIM pack for cheaper international calls. For me, it's more economical to buy a prepaid SIM card than using roaming service in Malaysia. I seldom call home when I'm overseas, not even sending SMS that's about S$0.60 per message – thanks to Whatsapp!
And it's not easy and convenient to find a free Wi-Fi spot in different parts of Malaysia; even if there is, the internet connection speed could be crawling. There are a few major telcos in Malaysia, so far, I prefer Celcom as it offers better network coverage and competitive rates – that's significantly low as compared to a 24-hour internet access that hotels charge.
Next time when you are in Malaysia, consider getting Celcom Traveller SIM pack. To make it simple, here is a summary of the benefits:
Celcom Traveller SIM

Attractive IDD and local call rates from as low as USD0.04 to 20 countries worldwide. If you make a call to Singapore, it only costs RM0.10 per 30 seconds for IDD Voice Rate and RM0.20 per SMS.
Enjoy RM0.36 (USD0.12) for all voice & video calls, SMS & MMS to ALL networks locally.
If you are using BlackBerry, you can save more on your usage with the add-on prepaid Blackberry plans from as low as USD0.16 per day.
Other smartphone users can enjoy the daily prepaid Mobile Internet plan for RM5 per day (USD1.61/day).
Traveller Sim pack comes with FREE 1-Day WiFi Access (500 MB) worth RM 2 (USD0.65).
With over 10,000 outlets throughout Malaysia, reloading your credit is easy as breeze.
I'm on Celcom network! The internet connection speed is pretty fast and I managed to upload photos of our reunion lunch to Instagram within minutes. Follow me on instagram! 🙂
Gong Xi Fa Cai!