We wish you and your family a sparkling Year of the Snake with abundant love, happiness, health and wealth! 大年初三~~恭贺新禧!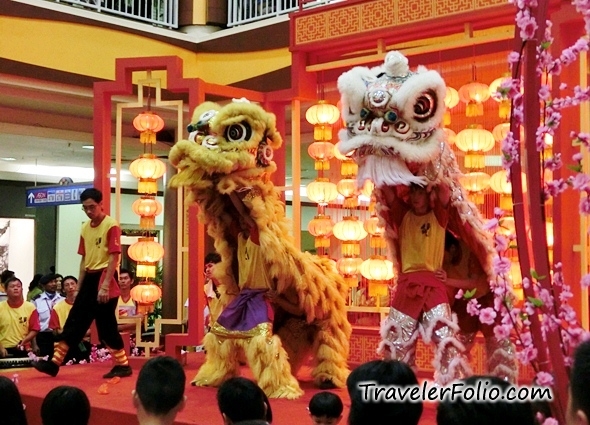 How's your new year going so far? We are still in Ipoh for the next few days, relaxing, watching movies, chilling out at cafes, sniffing out yummy food… and armed with my pretty ZR1000 to try out some of the features. Thanks to the folks from Casio!
Not to spend too much time editing photos, I decided to try out different modes on the 16.1 megapixels digicam like HDR-ART, Art Shot for artistic effects and Best Shot featuring over 30 scenes. For your info, Casio Exilim ZR1000 comes with a tilt-type LCD that can flip up to 180° for easy viewing of shots to be captured at different angles and self-portraits. It's inbuilt with a high sensitivity CMOS sensor and 24mm wide-angle lens with 12.5x optical zoom.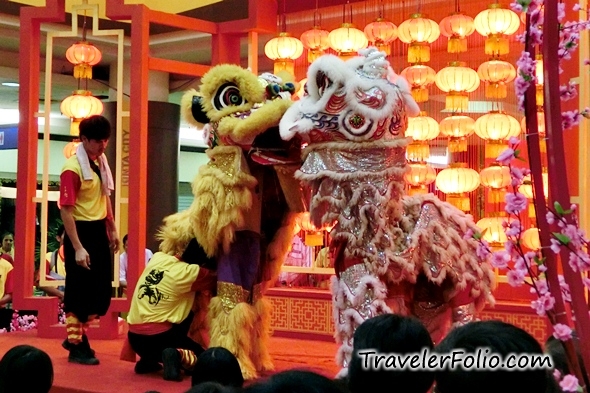 I was trying out the Snapshot mode that's quick and snappy, capturing movements of the lion dance.
Here is another shot taken in HDR mode – a typical hilly scenery of Ipoh.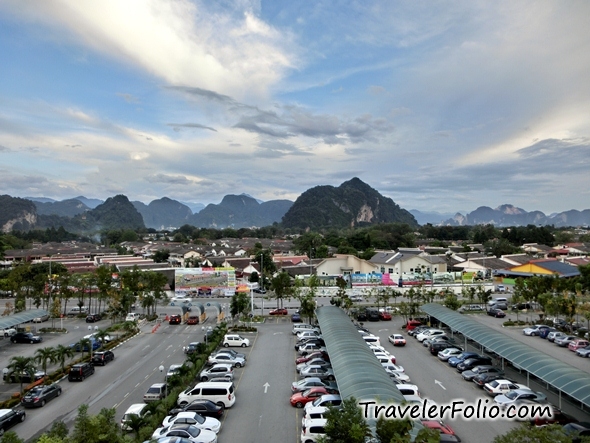 All the photos on this post were taken with ZR1000 (except the photo of the digicam). We went to 'Kek Lok Tong' – a limestone cave with interesting karst formations and many long-tailed macaques!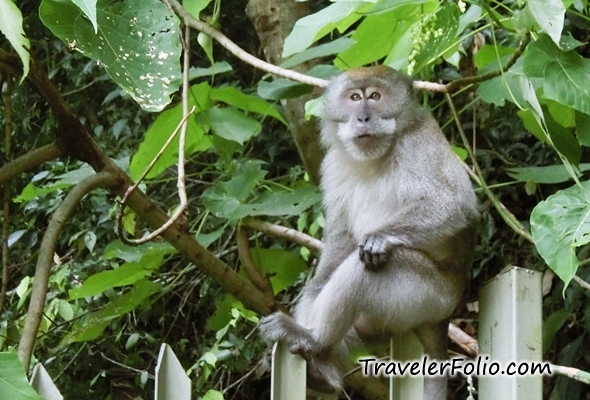 <href="http: travelerfolio.com="" tf3="" photos="" 2013="" 02="" long-tailed-macaque.jpg"="">
There are a lot of macaques at the park.
The entrance to Kek Lok Tong, a popular attraction in Ipoh city, yet not touristy. A good place for workout after all the carb intake during the festive season!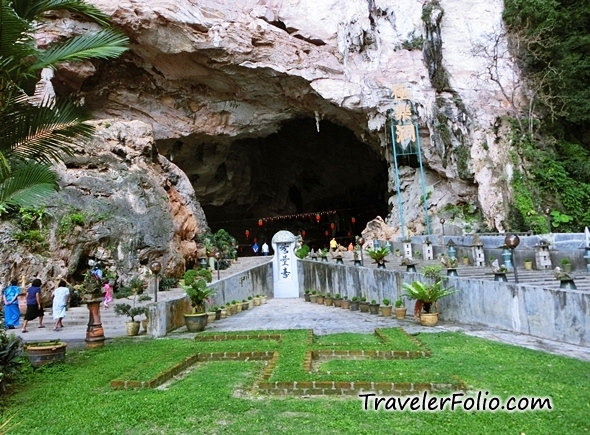 A scene of the playground at the park taken in Art Shot 'miniature' mode. You no longer need any Photoshop skill to do this tilt-shift effect.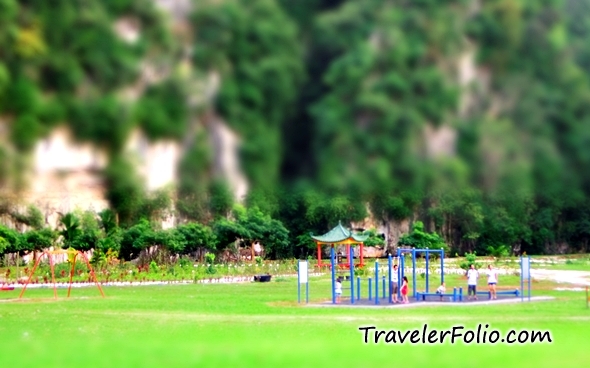 Having fun with Art Shot, the vignette effect of this shot is the result of 'toy camera' mode. Save time on applying vignette on photos using photo editor.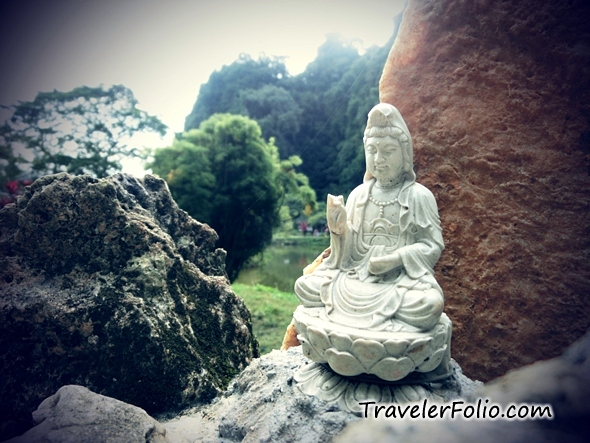 Set in Best Shot 'flower' mode, a close-up shot of a hibiscus.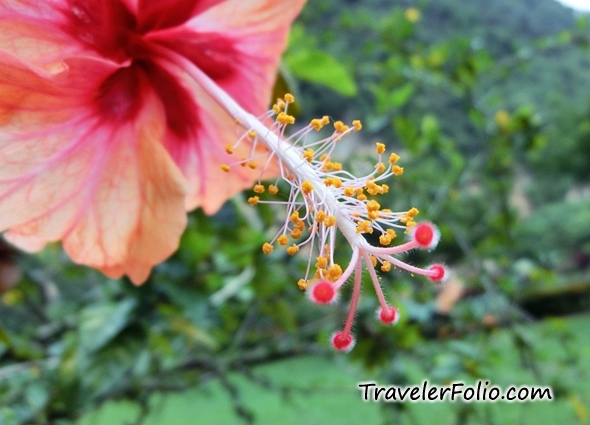 The tilt-type LCD that can flip up to 180° for easy viewing while capturing photos at different perspectives.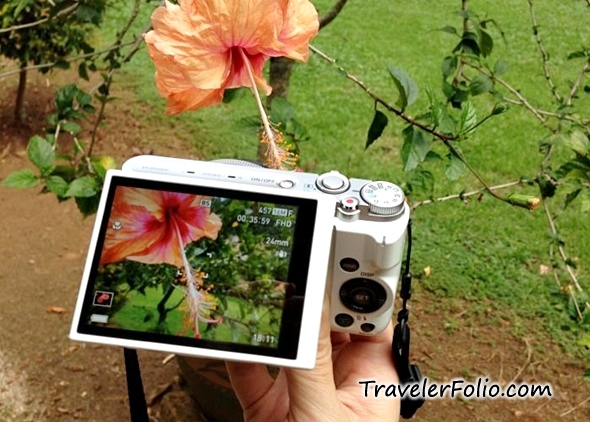 The cave temple, taken in HDR mode, appears natural and well-balanced under low light condition on the photo.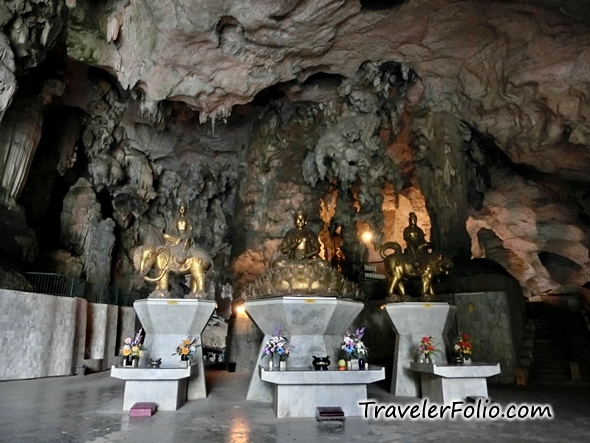 Also taken in HDR mode, the shot is still able to capture details of the karst formations in the cave under low light.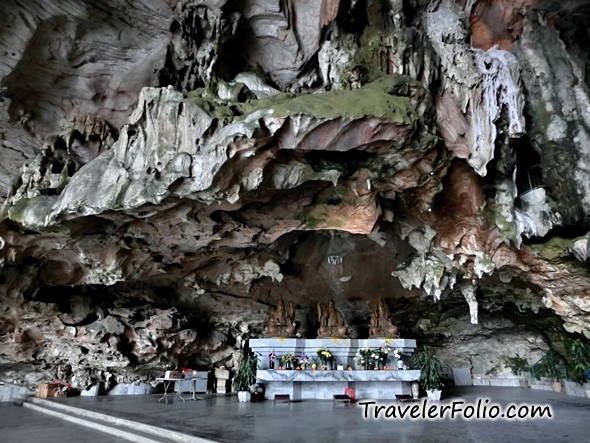 Other basic functions of Casio Exilim ZR1000 include high speed continuous shutter with a shutter speed up to 1/25000, high speed continuous shutter during video shooting, full HD movie and macro shooting as close as 1cm. For more information on its features, visit Casio EX-ZR1000
Till then, enjoy the festive season. See you around!