Take a bike tour to explore the city of Melbourne. I did that. Together with Karen, Jerome, Qi Huang and Peter, we had a wonderful time cycling through the heart of Melbourne in the breeze. It wasn't really physically taxing like I thought (lazy bum, yes!). Most of the paths are easy to ride on and there aren't many cars around during off peak hours.
This is my second trip to Melbourne since last December and I've seen more breathtaking sights of the most liveable city in the world, all thanks to Real Melbourne Bike Tour. It's not just about cycling and sightseeing, the bike tour also includes lunch plus coffee and cakes in-between breaks. Along the way, the guide provides commentaries about the city as well as showing us the recommended retail shops and eateries. Some of the tour highlights are Yarra River, Birrarung Marr, the Parliament, Theatre District, St Patrick's and Fitzroy Gardens.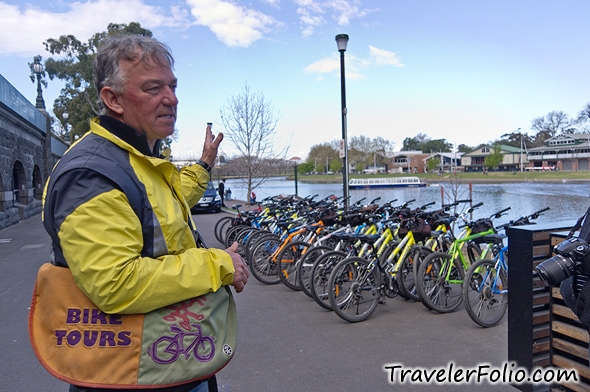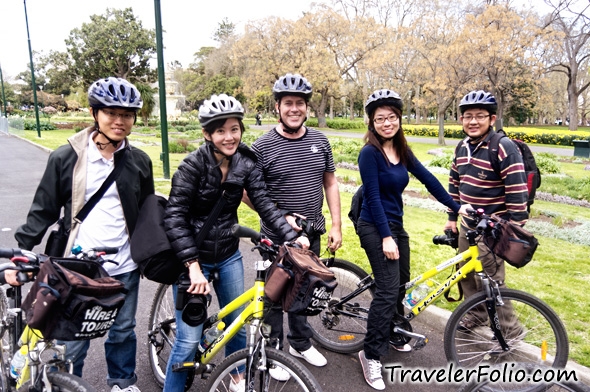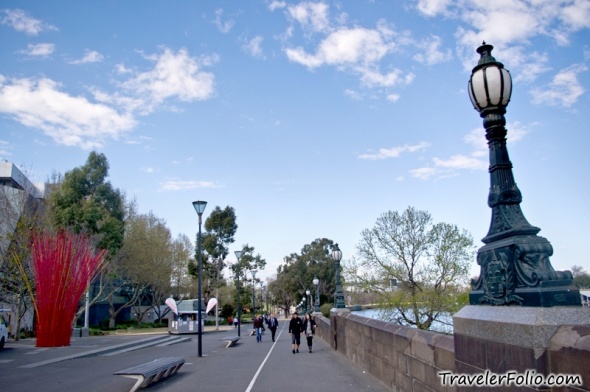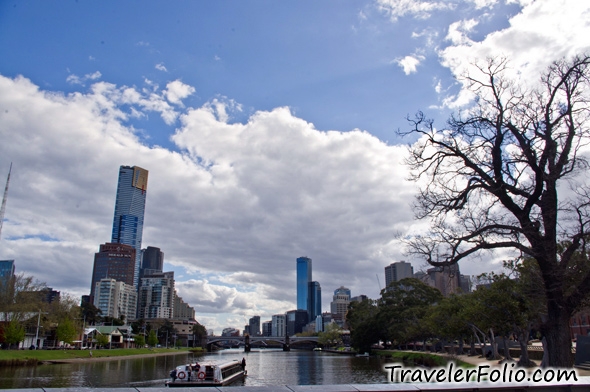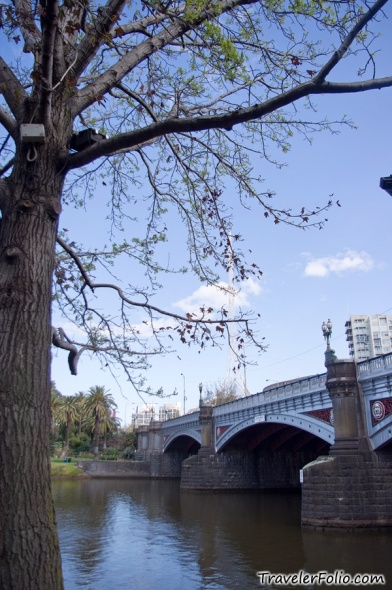 Angel @ Birrarung Marr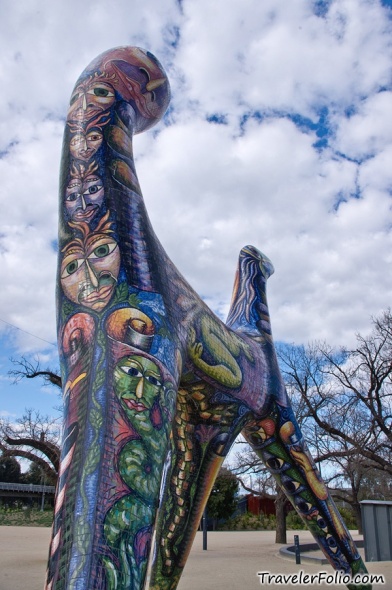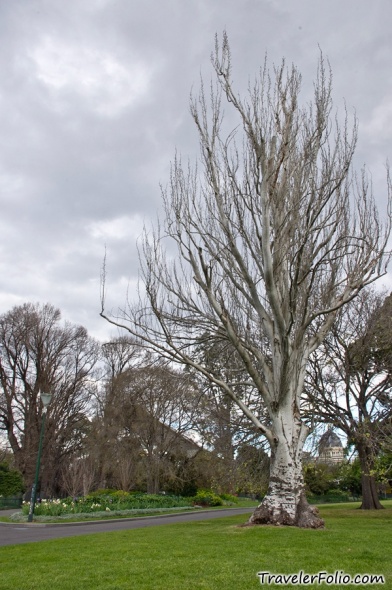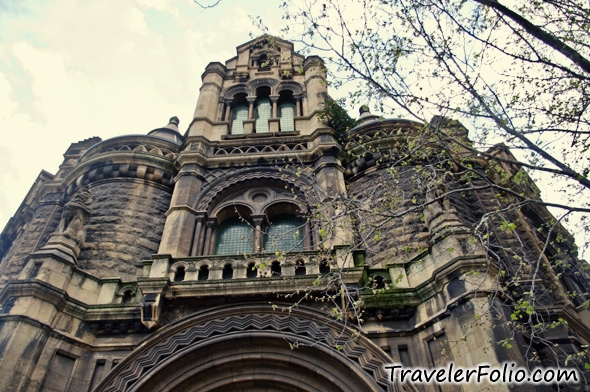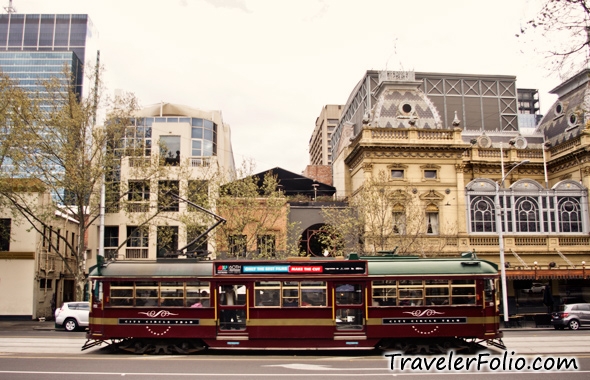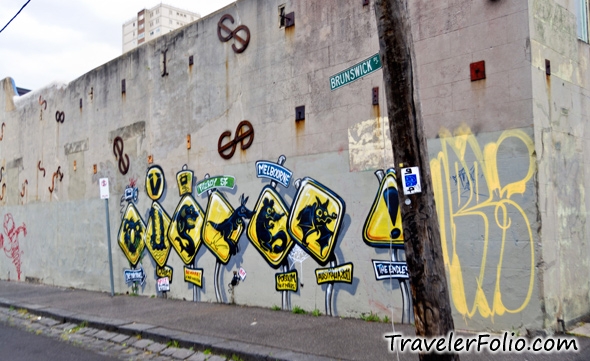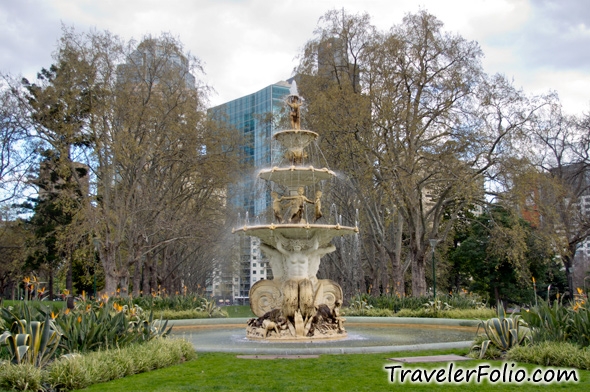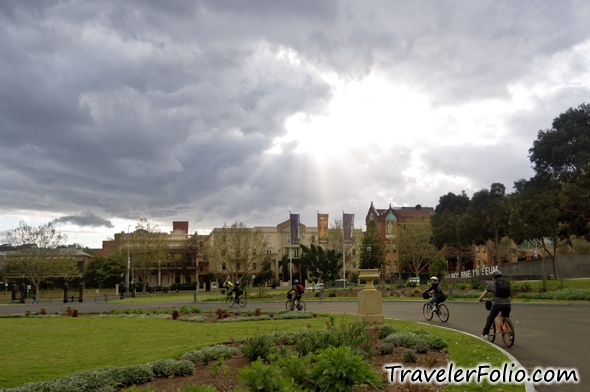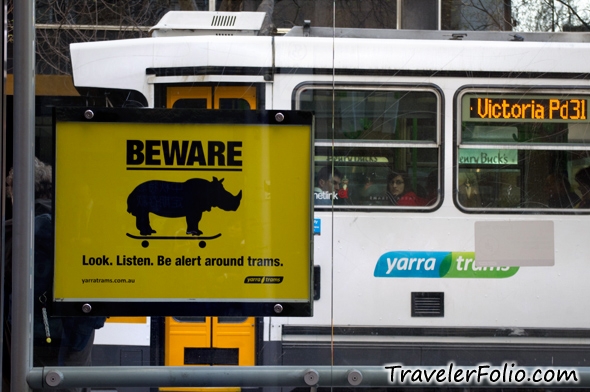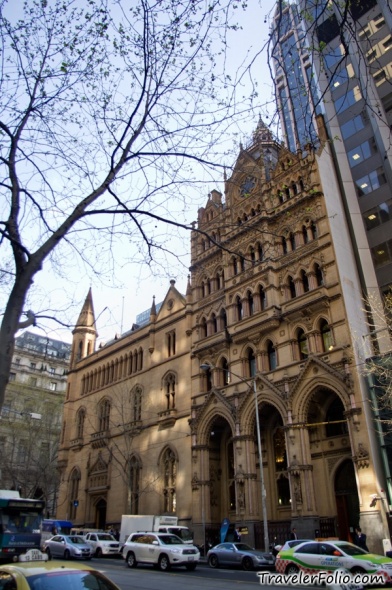 Like they say, "Why walk when you can ride the sights?"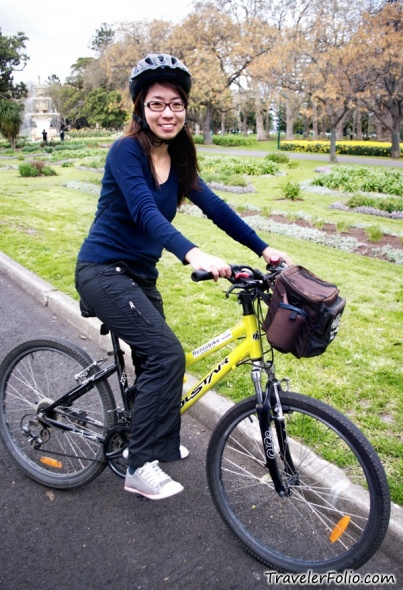 Real Melbourne Bike Tours depart daily at 10am from Rentabike @ Federation Square. Booking essential.
Price: A$99 with lunch plus coffee and cakes in Little Italy
Tel: 0417 339 203
Email: rentabike.net.au
Citygate Melbourne hotel
A picturesque view of the historic Flinders Street Station and Yarra River from my room at Citygate Melbourne hotel. We stayed here for three nights. The hotel is conveniently located in Melbourne's CBD on Flinders Street and the nearby attractions include Melbourne Aquarim, Federation Square, Melbourne's Casino and shopping streets.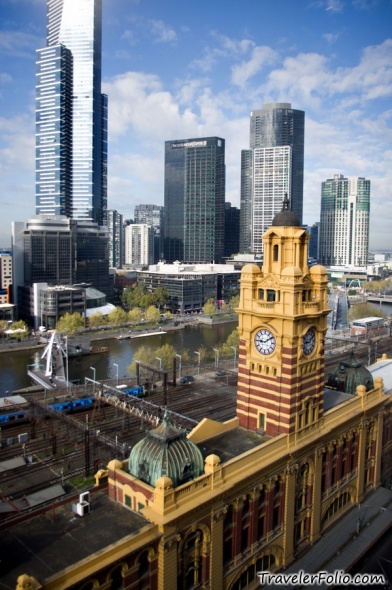 My accommodation @ Citygate Melbourne hotel. It isn't big but the room is clean, neat, well-appointed with Internet, flat-screen TV with satellite channels, executive desk, iPod docking station, ensuite bathroom and has all it takes for a comfortable stay.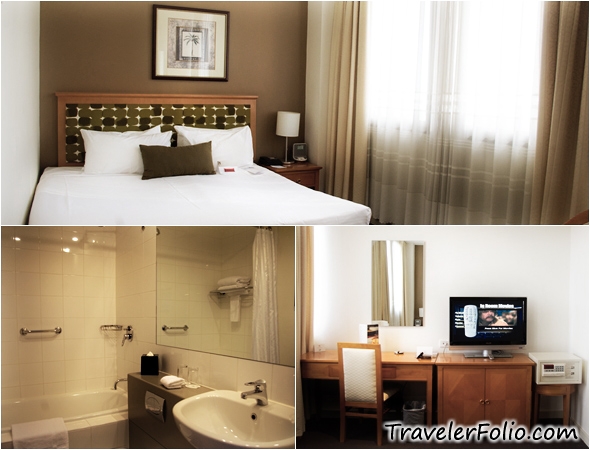 Read posts on Melbourne.