An interview with Mr Adrin Loi, the executive chairman of Ya Kun.
Founded in 1944, Ya Kun has revolutionized the eating of kaya toast and runny egg in Singapore.
"About 10 over years ago, kaya toast was not so well-known. Over the last 5 years, everybody knows about kaya toast. It's something the local must have in every coffee stall they go," says executive chairman Mr Adrin Loi.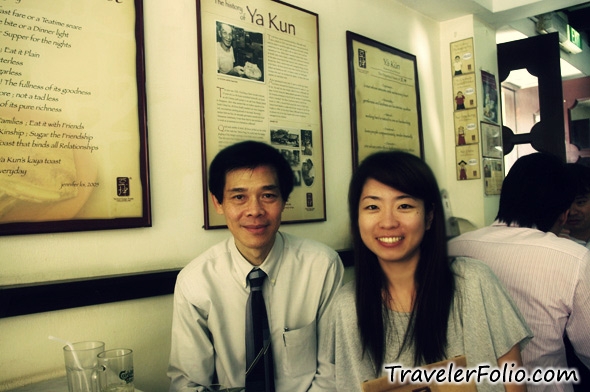 What's so unique about Ya Kun kaya toast?
First of all, it's not white bread; brown bread is toasted over real charcoal fire until it's crisp. The signature kaya is specially formulated egg and coconut jam made from a proprietary recipe with no preservatives, no artificial colourings and flavourings added.
Unlike toast bread from other coffee stalls, Ya Kun put in an extra effort by slicing a piece of toast bread into halves before applying kaya on one half and butter on the other half, and fold them like a sandwich. The thinly sliced toast bread is crisp and the fragrance of its kaya and butter is addictive enough to linger in your olfactory memory.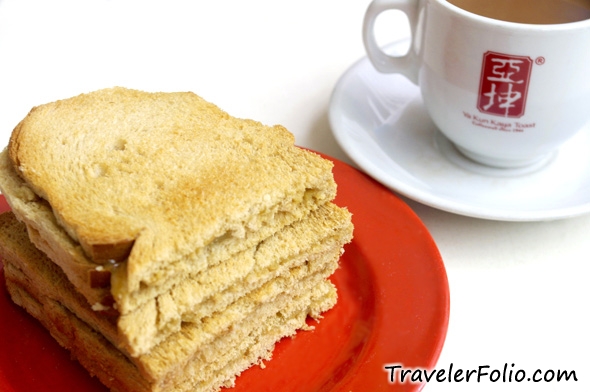 Try a set of kaya toast that comes with two runny eggs, two slices of kaya toast and a cup of piping hot coffee. The runny egg is synonymous to soft-boiled egg. It requires some skill to cook the runny egg that is served warm and usually eaten with a dash of dark soy sauce and pepper. Eat like a local, dip your toast bread into the runny egg for another delicious bite.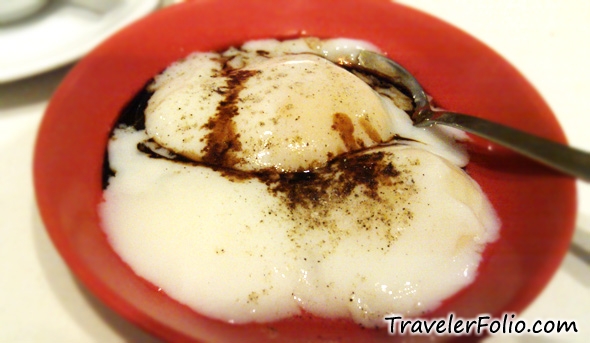 What makes good coffee?
Ya Kun coffee is a blend of two types of coffee beans – Arabica and Robusta.
Mr Loi shares that to make good coffee, there are a few things to bear in mind: the coffee beans must be of certain quality, the water must be hot enough at the right temperature, the coffee powder has to be fresh to retain its aroma and the brewer must be skillfully trained to maintain the consistency of the coffee.
Currently, Ya Kun has 36 outlets sprawled across the city and ventured overseas. The main branch at Far East Square is the most popular branch along the heritage trail. An itinerary not to be missed, tourists from all over the world flock to the coffee stall to experience the local delights that are prepared in a unique way. Unlike the outlets in malls where the use of charcoal fire is not allowed, you get a taste of the traditional charcoal grilled toast bread at the main branch. Besides, the menus are thoughtfully designed in 8 different languages such as Japanese, Korean, Vietnamese, Indonesian, Chinese as well as English.
Ya Kun signature kaya comes in different gift packs – a single pack of 290g bottle of kaya, glass jar without gift pack and a twin pack of 80g per bottle of kaya. If you are in the mood for cookies, Ya Kun has created a recipe for kaya butter cookies. These heart shaped cookies are soft yet crisp and not too sweet.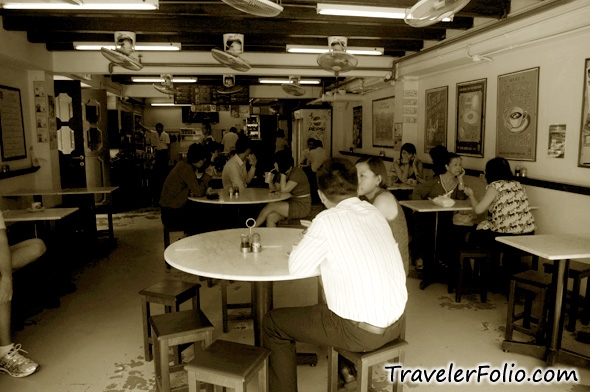 Address of Ya Kun Kaya Toast main branch
Far East Square, 18 China Street #01-01 S(049560). Tel : 6438 3638
Business Hrs
Monday to Friday : 7.30am to 7.00pm
Saturday and Sunday : 8.00am to 5.30pm
Public Holiday : Closed
You can also find Ya Kun outlets at various shopping malls.
*This article was published in Travelog Singapore on Oct 2010.