Many have been raving about Wicked. The Broadway's hit blockbuster has won not just a few but 35 major awards including a Grammy, three Tony Awards and six Helpmann Awards including Best Musical. It is undoubtedly one of the most successful shows in theatre history. Through eight years of performance and seen by nearly 28 million people worldwide, Wicked has grossed over US$2.2 billion.
We were excited and went for the Broadway musical with high anticipation. What caught my eyes as soon as we entered the Grand Theater at Marina Bay Sands was this ginormous dragon poising above the stage and sending across a message that something phenomenon was about to happen.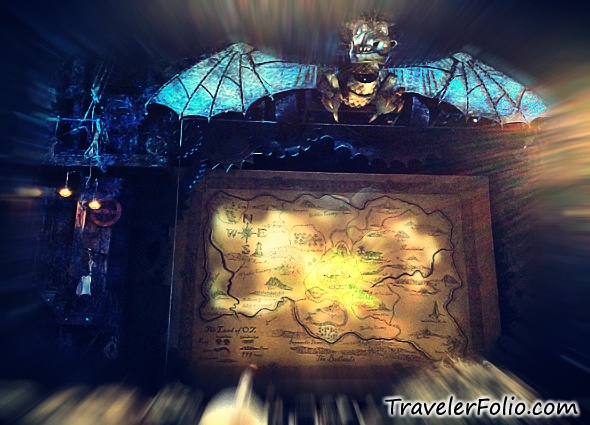 Expect extravaganza with spellbinding effects and slick choreography of dances accompanied with catchy songs like Elphaba's 'Defying Gravity' and other beautiful music and lyrics by Stephen Schwartz, moments of poignancy and endless laughter! The Australian tour cast is here to make an unforgettable impact on the Broadway musical.
Adapted by Winne Holzman from Gregory Maguire's novel, Wicked tells the untold friendship between the 'bimbiotic' blonde, Glinda and the 'beautifully tragic' green-skinned Elphaba. The two unlikely friends of different personalities met at the university in the Land of Oz and later become close friends; however each has a completely different destiny.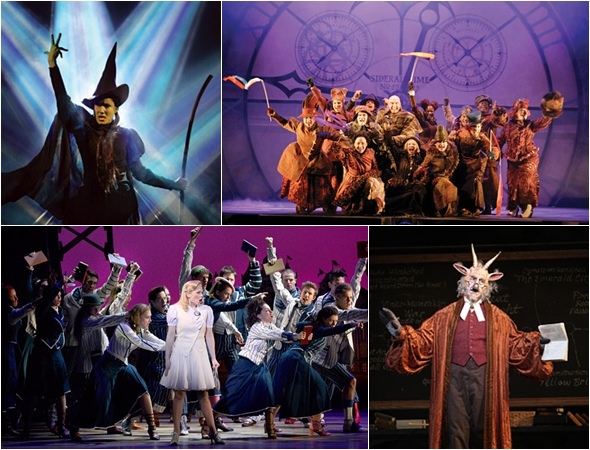 Eventually, the smart and often misunderstood Elphaba becomes the Wicked Witch of the West and the very popular and airheaded Glinda is the Good Witch of the North. This thought-provoking plot sets us thinking about the fine line between wicked and good. Definitely worth watching it over again!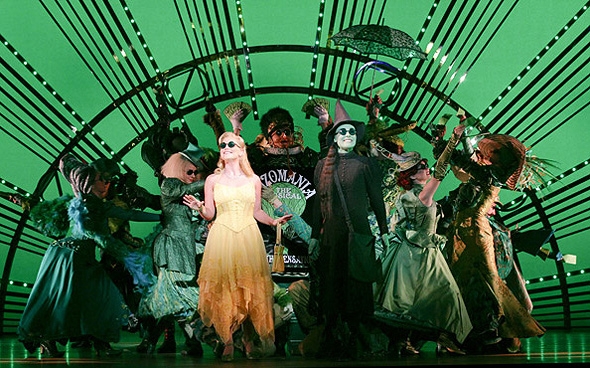 Wicked: The Untold Story of the Witches of Oz is only in Singapore for a limited season till 1 April 2012. Don't miss it! For more information on ticket sales, click Wicked.
Read posts on Marina Bay Sands Celebrity Chef Restaurants, Sands Skypark and Marina Bay Sands hotel rooms.