By Sharon Tan
Park Hotel Group, one of Asia Pacific's best hospitality groups did not disappoint!
With a presence of 5 hotels in Singapore, we had been invited to stay in 3 of their distinctive and carefully thought out hotels, namely Grand Park Orchard, Park Hotel Clarke Quay and their newest addition, Park Hotel Alexandra.
Our stay consisted of 2 nights in the Crystal Club rooms in each hotel as well a holistic experience of their individual Crystal Club Lounge accompanied by a taste of culinary delights in the respective in house specialty restaurants.
We began our journey at the newest Park Hotel Alexandra which opened its doors in June this year. A peaceful business hotel off the fringe of Orchard Road, it's unbelievable that the shopping district is only an 8 minute taxi ride away.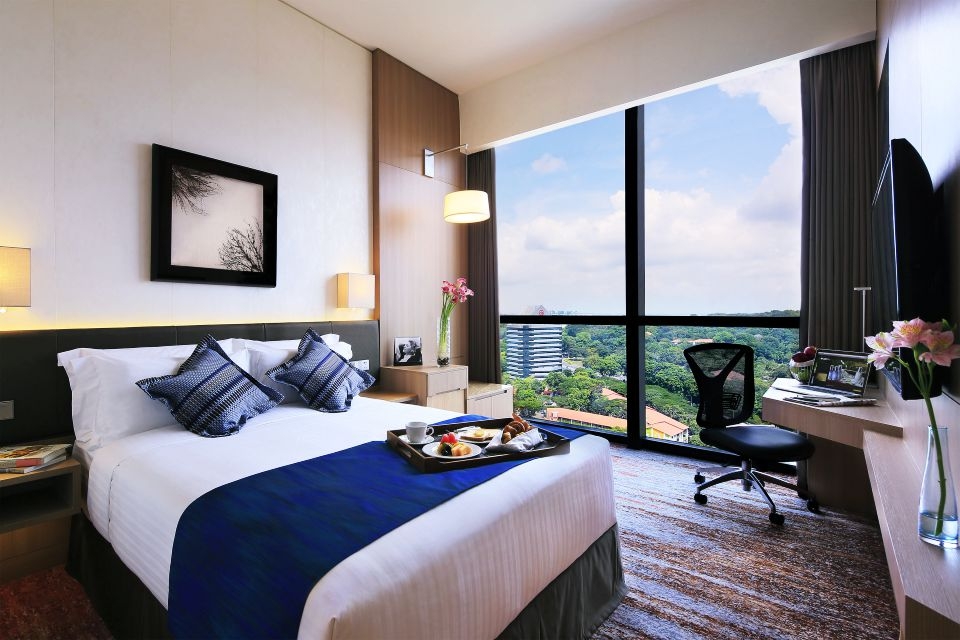 Boasting 442 modern and elegantly furnished guests rooms and suites, the talking point is up on the 7th floor, where the 25m infinity pool surrounded by lush greenery transports you to a tropical island resort, willing you to forget that you're actually in the heart of cosmopolitan Singapore! Enjoy a cocktail or two at the Aqua Luna Bar with its panoramic views, which is especially beautiful at sunset.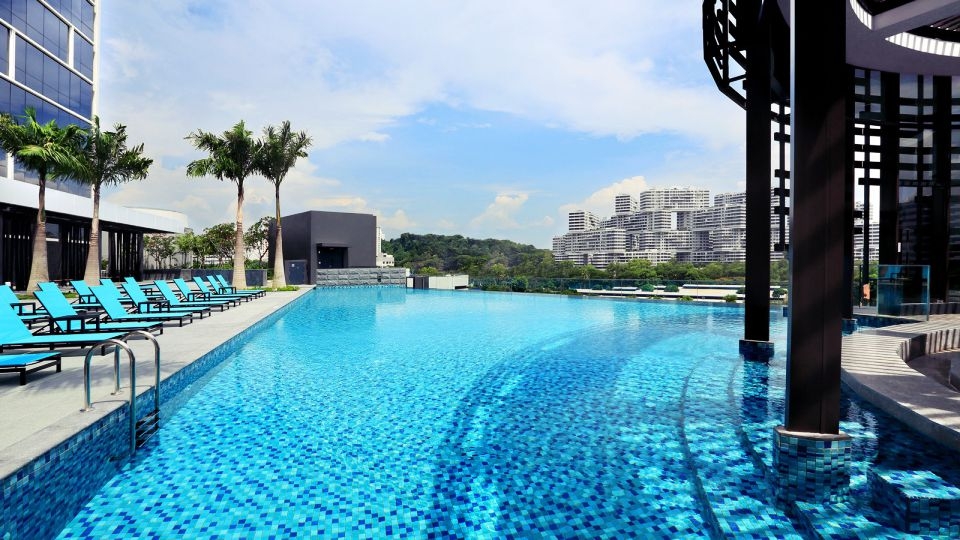 Meat lovers longing for a good Sunday Roast, should head on to The Carvery where you'll find a good old fashioned roast with all its trimmings, complete with freshly baked Yorkshire puddings! It was like being in the good old English pub again! The spreads are rotated on a daily basis but you're guaranteed 3 to 4 top quality cuts of beef, lamb, pork and chicken. For dinner, guests can enjoy 2 lovely house made butters, the Anchovy and Truffle Butters, both so delish I was unable to pick a favourite! End your meal with a serving of the English Trifle or Apple Crumble, the ultimate comfort dessert.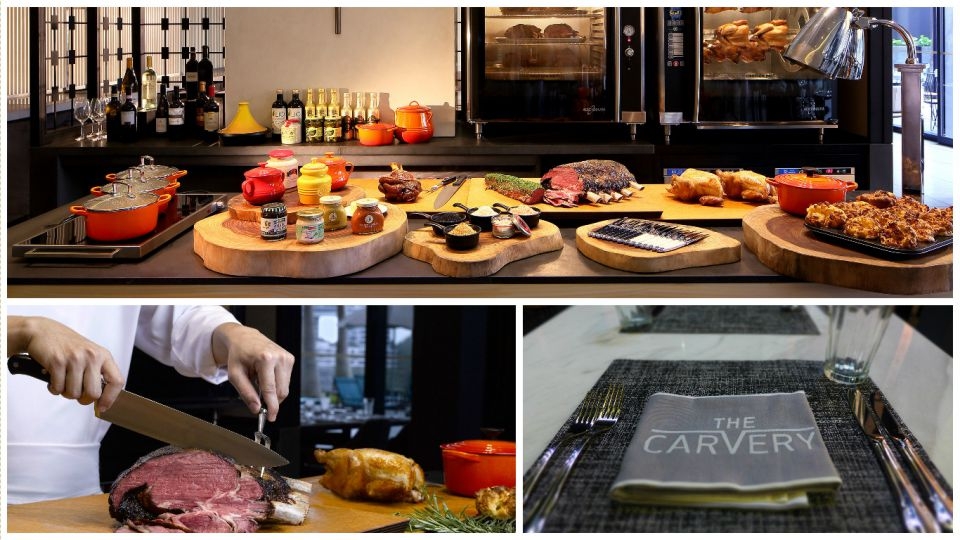 The Carvery experience is priced at a very reasonable $38++ for Lunch and Dinner $52++. Friday and Saturday night dinners only cost $10 more.
Crystal Club at Park Hotel Alexandra at the top floor of the hotel was a quiet oasis with stunning views of the city's skyline. We enjoyed a personalized check in and check out, buffet breakfast and daily canapés with a glass of bubbly.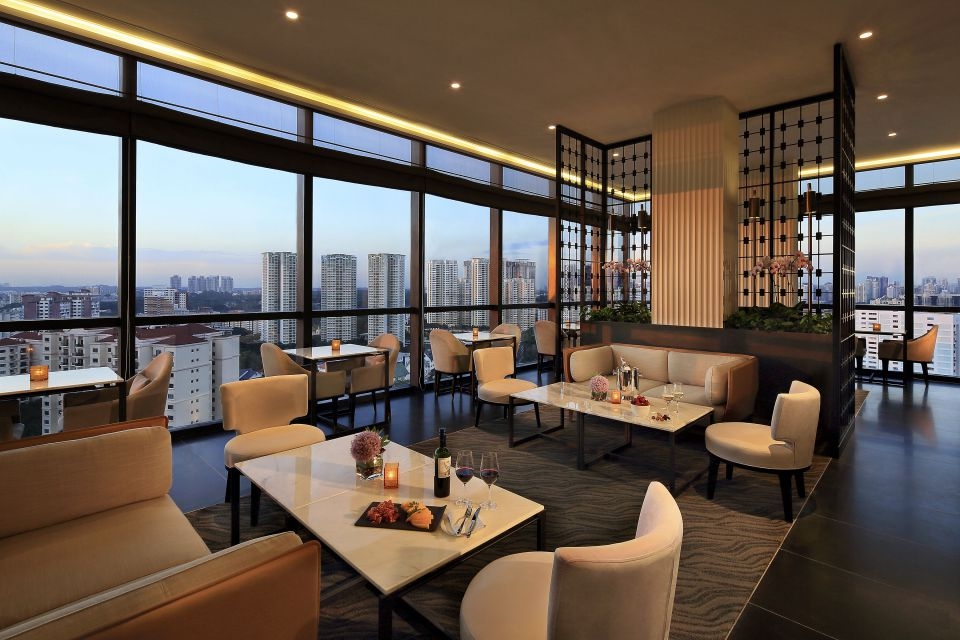 A convenient hourly shuttle connects all Park Hotel Group hotels as well as popular tourist and convenient stops. Just grab a timetable, hop in and you're on your way to either shopping at Orchard Road, off to work at the Mapletree business district, or being dropped off at nearby MRT stations Harbourfront, Buona Vista, Clark Quay to continue your journey.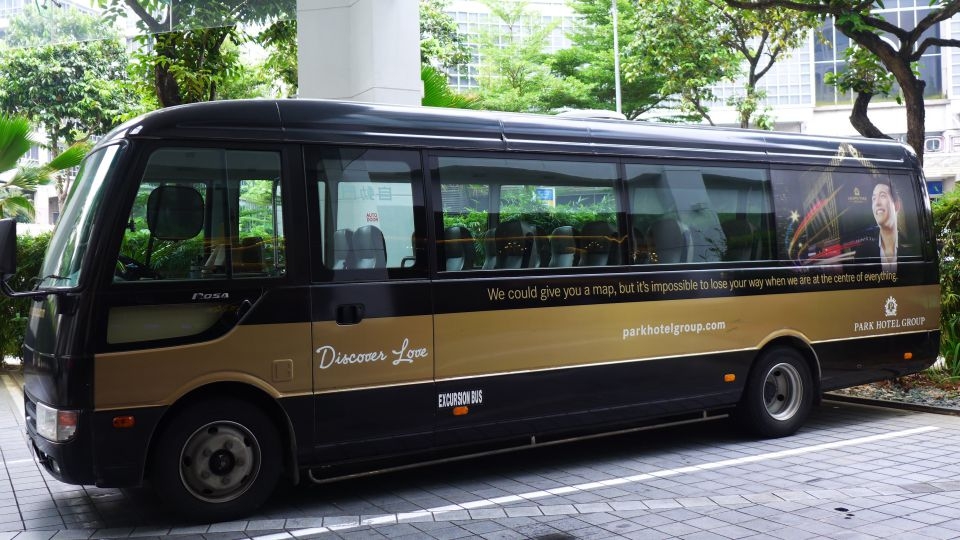 Next stop, Grand Park Orchard which is the flagship hotel and crown jewel! We breezed through check in at the Crystal Club Lounge and proceeded to enjoy afternoon tea which was being served from 3pm daily.
Being on the belt of Orchard Road was a shopaholic's dream come true. Step right outside and you can shop till you drop as your bed for the night is only steps away!
Alternatively, if shopping isn't your thing, Bar Canary or BC having had a makeover is a thriving hot spot on a Saturday night. Now a green oasis complete with cheery coloured chairs and the perfect alfresco hangout in the heart of Orchard Road.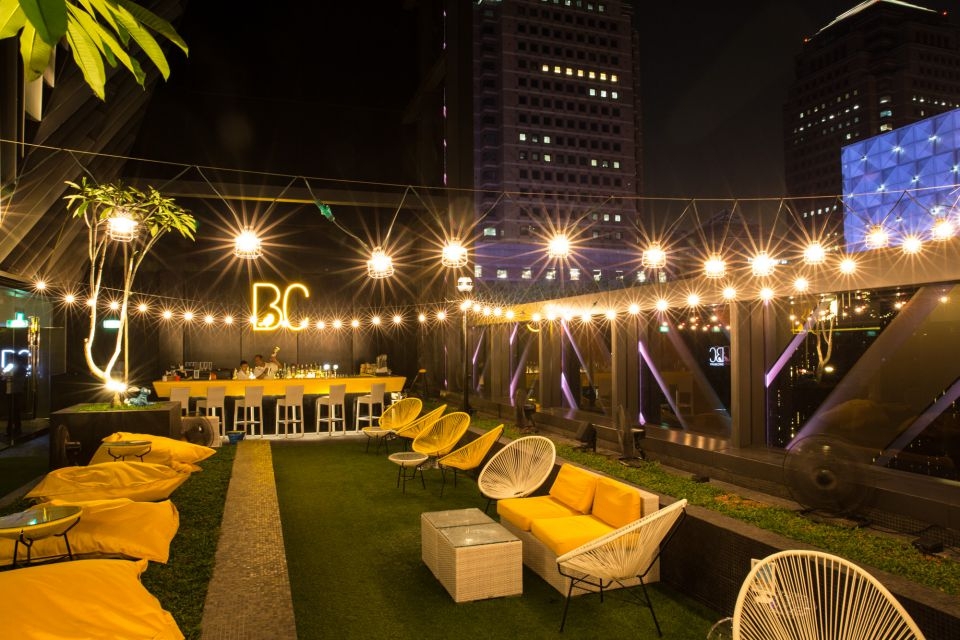 Mitzo, the latest addition to Singapore's culinary space embraces contemporary Cantonese cuisine certainly exceeded our expectations, given we come from the land of dim sum, ie Hong Kong.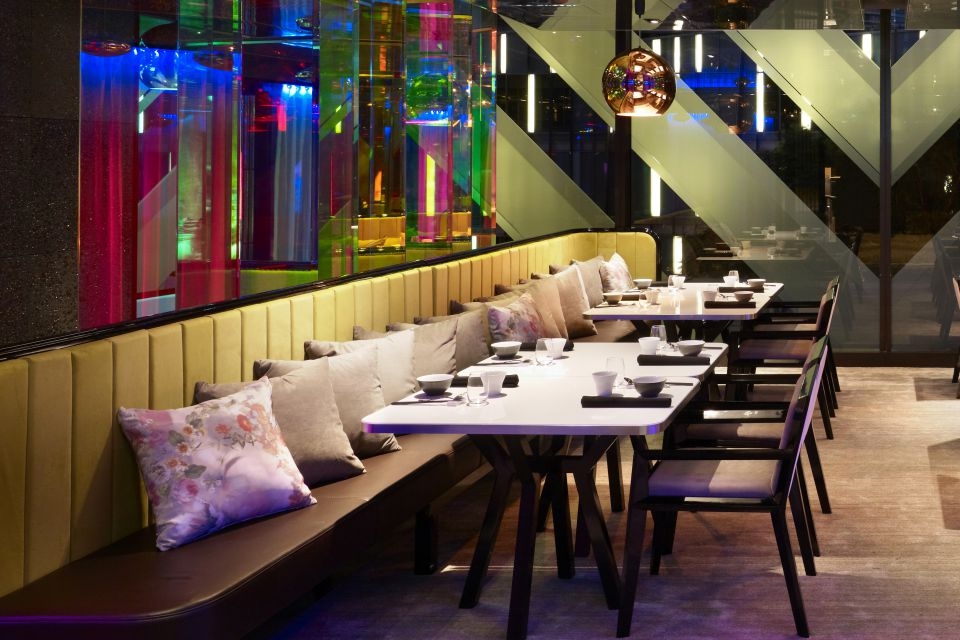 We began with bite sized starters of HK roast meats. The little morsels of roasted pork boasted the perfect crunch on the top and was very moreish. Mitzo's special barbequed pork was wonderfully caramelized and a melt in your mouth pork orgasm!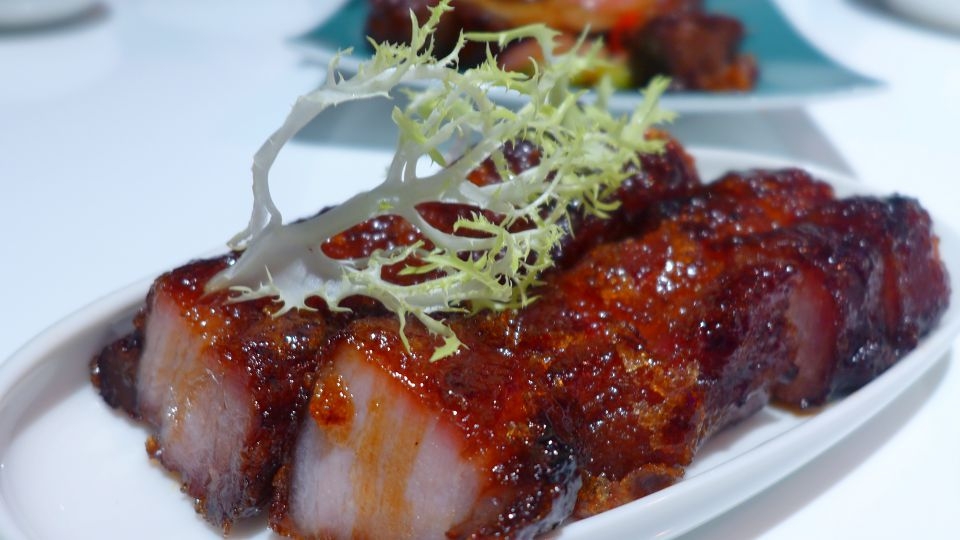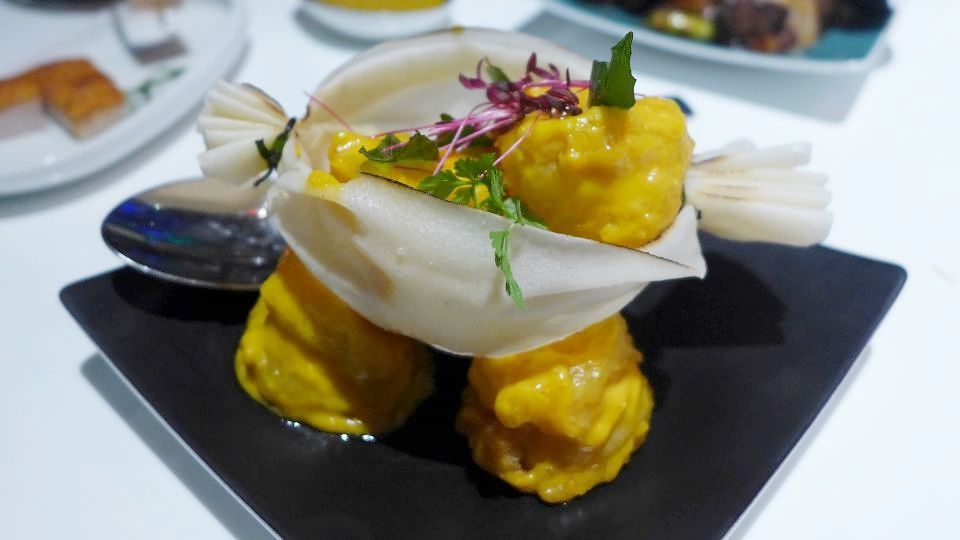 Other dishes not to miss include the Roast Duck with truffle sauce, wagyu beef and their desserts were really something else!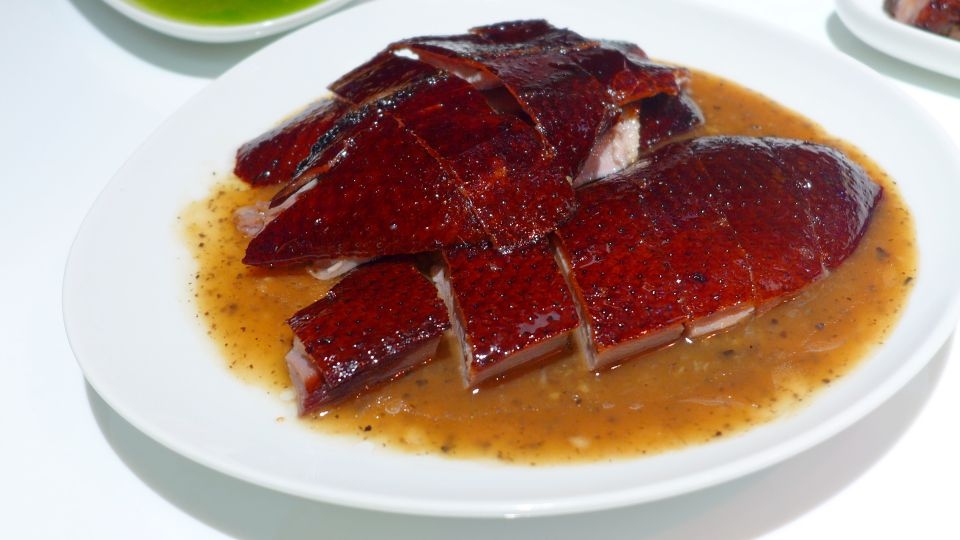 We were absolutely stuffed, but could not miss desserts after catching a glimpse on how pretty they looked at other diner's tables. After all, isn't it a different part of the stomach for desserts?
We had the avocado cream with sesame ball which was a modern take on the traditional HK sesame ball. The fried Hagen Daz ice cream was spot on with the tempura batter, crispy and hot on the outside, and the pistachio ice cream still intact on the inside. The jelly with wine was also perfect to wash your palate after the heavy dinner.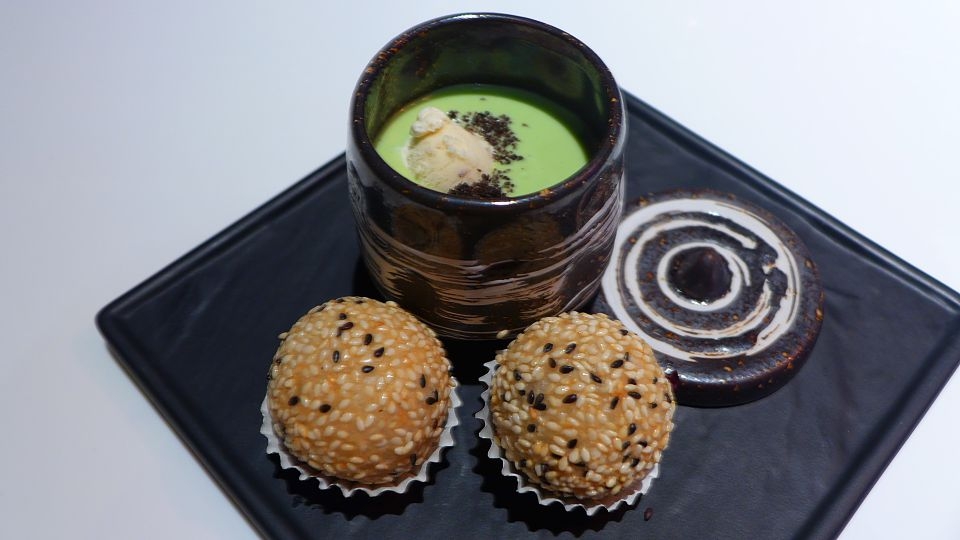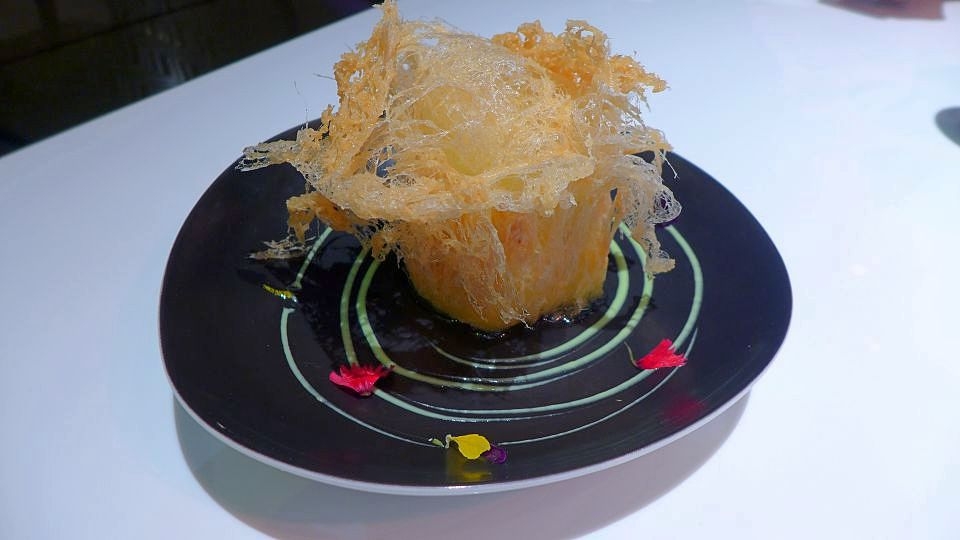 After a scrumptious meal, we trudged to our room, with a large floor to ceiling window watching the last shoppers go by on Orchard Road. Right, time for a soak in the huge tub I think.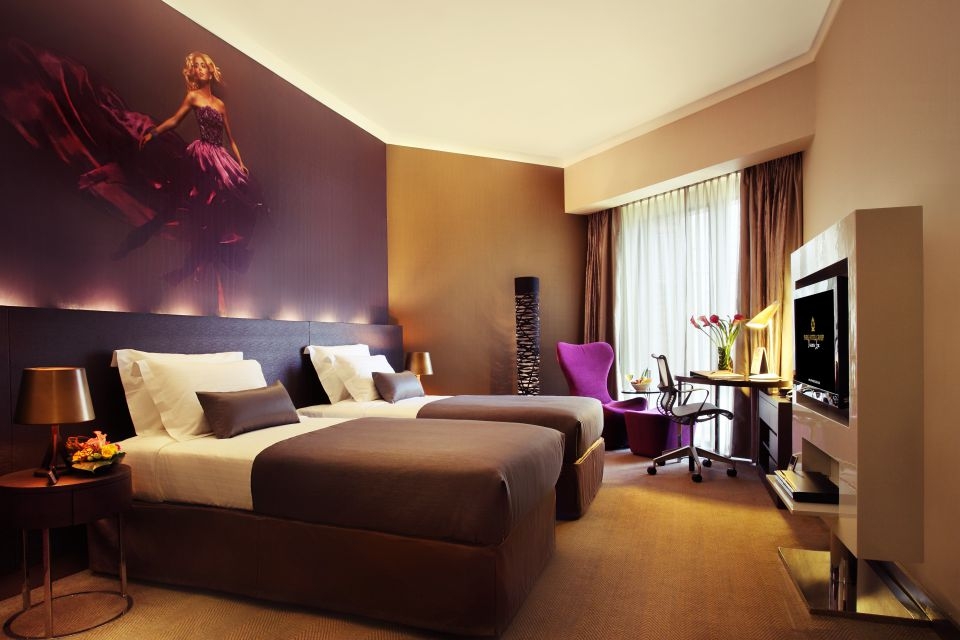 Last stop, Park Hotel Clarke Quay!
I'd always wanted to visit the hotel whose façade looks somewhat like a fairytale castle, especially with the lights on since it opened its doors back in 2010. Situated beside Robertson Quay and in the heart of Clarke Quay, the location is spot on for alfresco dining, bar or club hopping in the vibrant Clarke Quay area. Several Australian Coffee Lounges and Cafes have also popped up recently, adding to the colourful vibe of Clarke Quay.
Park Hotel Clarke Quay did not disappoint as the rooms are tastefully decorated and spell modern luxury.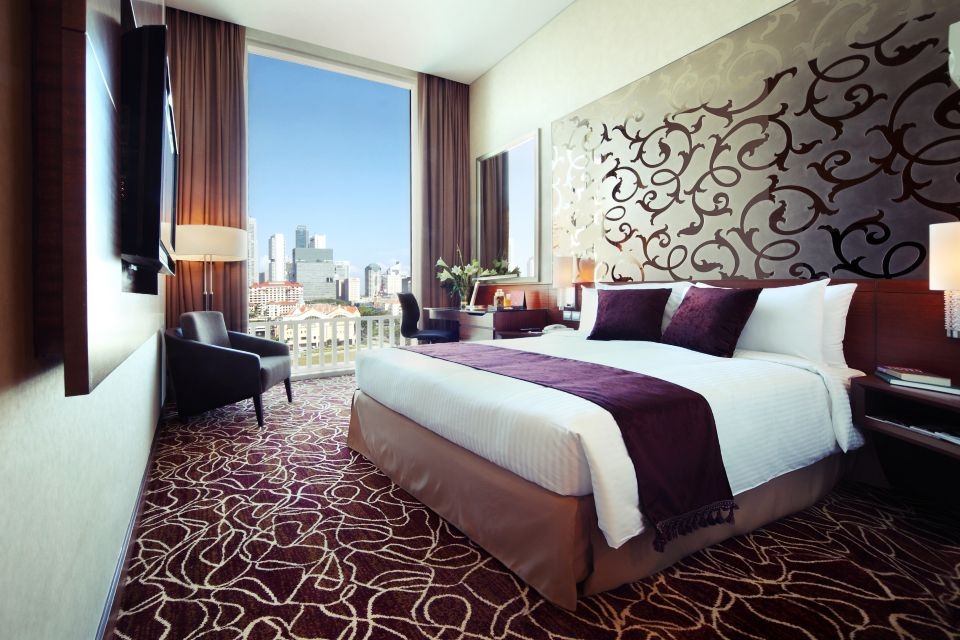 The Crystal Club Lounge happy hour nibbles were yummy, washed down with a glass of champagne. The in-house restaurant Brizo, named after the Greek goddess of the sea, serves delish seafood as well as local delights.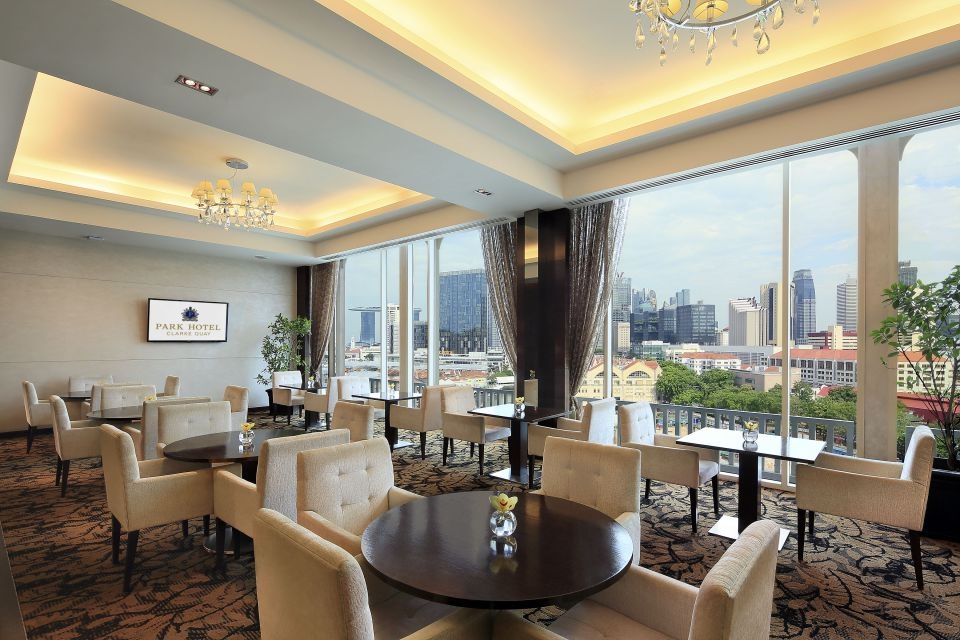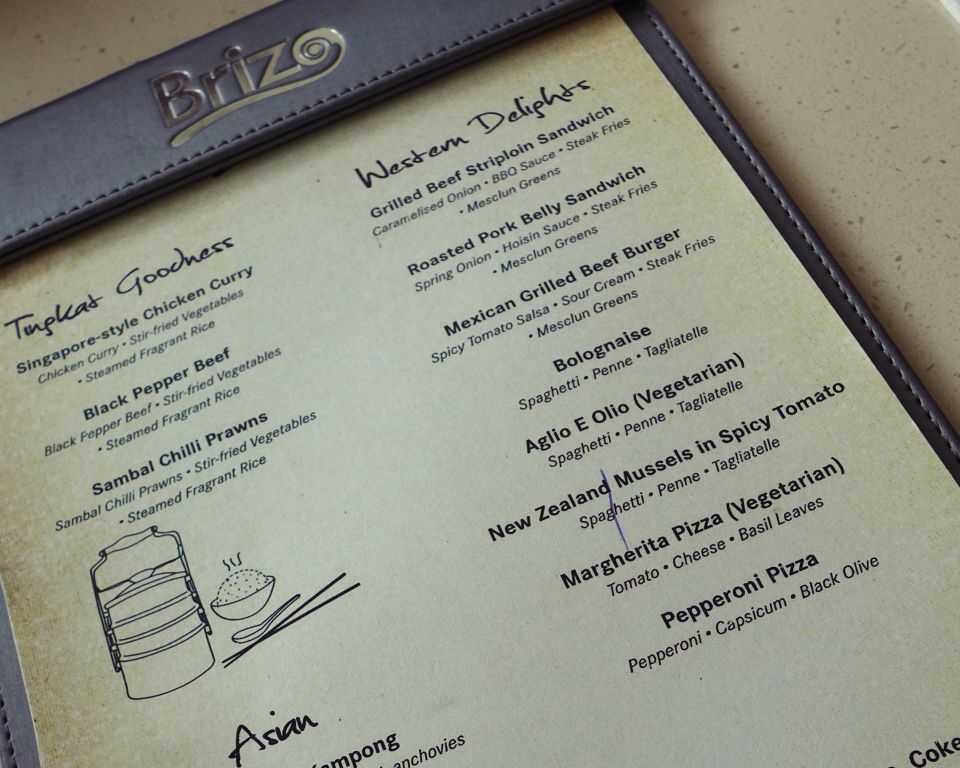 Given we visited during the Mid Autumn Festival, Park Hotel had some interesting mooncake offerings which we had the opportunity to sample. Ranging from the new and innovative snowskin flavours like apple with cherry brandy truffle, imperial jade and coconut truffle down to outright traditional signature golden yam with or without yolk, the balance of flavours is just right, not being overly sweet, these mooncakes are presented in a vibrant summery looking box which makes the perfect gift!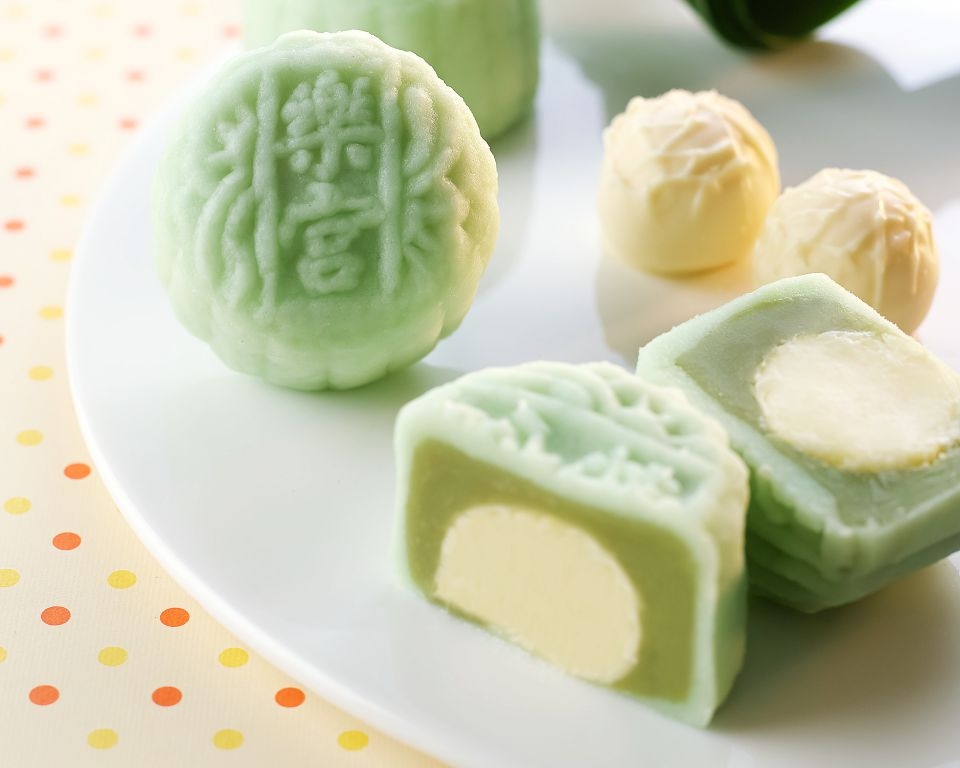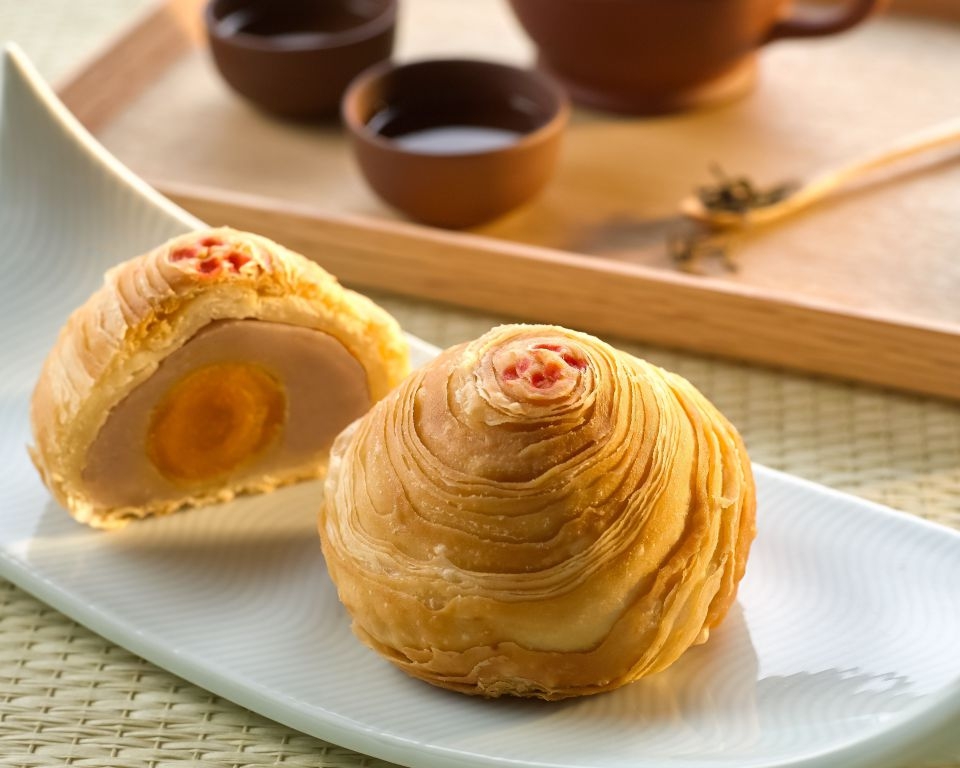 In short, each of the 3 Park Hotel Group hotels we experienced had their been designed with the traveller in mind. Absolutely love their theme "Discover Love" which consists of the wonderful service and little touches such as the well thought out turndown biscuits in 4 yummy flavours – peanut butter, chocolate sable, lemon mailander and coffee almond!
If you're thinking of a treat, the Crystal Club Rooms are the way to go as you get to enjoy late checkouts, personalized check in and outs, afternoon tea, evening canapés and even a complimentary 2 pieces of laundry which would prove handy for the business traveller!
In 2016, Park Hotel Farrer Road would open its doors and be part of this Park Hotel family. Watch this space!
Many thanks to the Park Hotel Group management team for the invitation to the Grand Park Orchard, Park Hotel Clarke Quay and Park Hotel Alexandra. To find out more on promotions and limited offers, visit parkhotelgroup