Universal Studios Singapore celebrated the official Grand Opening on 28 May 2011. The Southeast Asia's No. 1 Theme Park is the one-stop family entertainment destination that's home to 7 zones including the world's largest collection of Dreamworks Animation theme park attractions.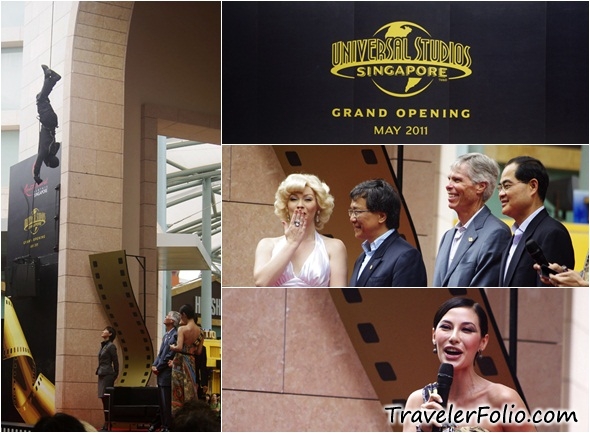 Guest-of-Honour, Minister Lim Hng Kiang, Minister for Trade & Industry joined Chairman of the Genting Group & Resorts World Sentosa, Tan Sri Lim Kok Thay, Chairman and CEO of Universal Parks & Resorts, Tom Williams to officiate the Grand Opening hosted by Denise Keller.
Light, Camera, Action!
The Grand Procession of Hollywood 'movie-stars' and fan-favourites.
Part 1
Part 2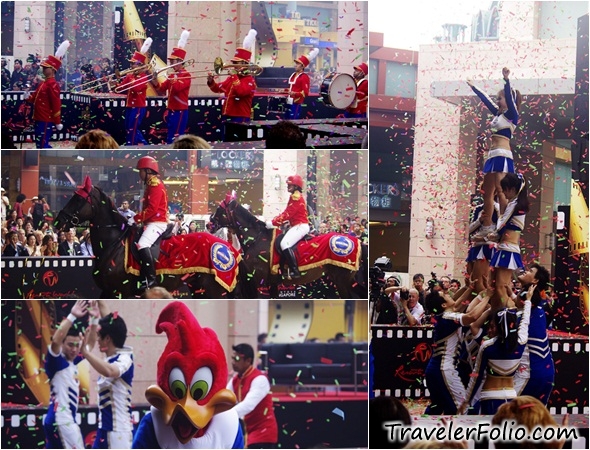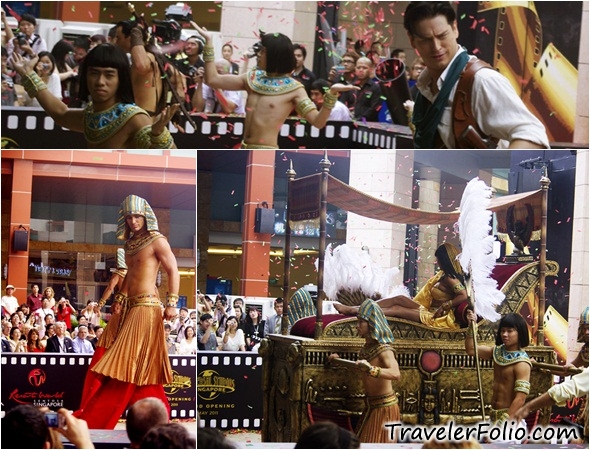 Revenge of the Mummy!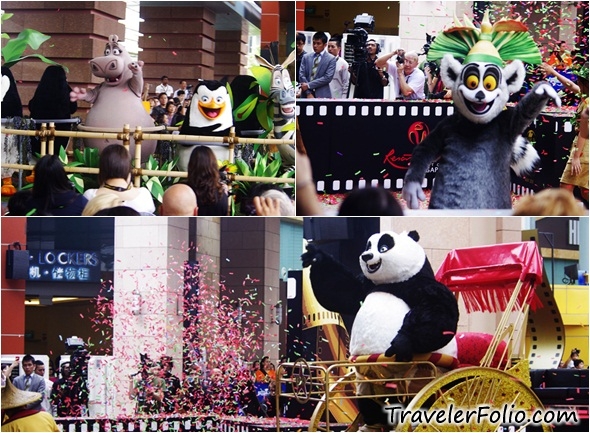 Madagascar and Kung Fu Panda!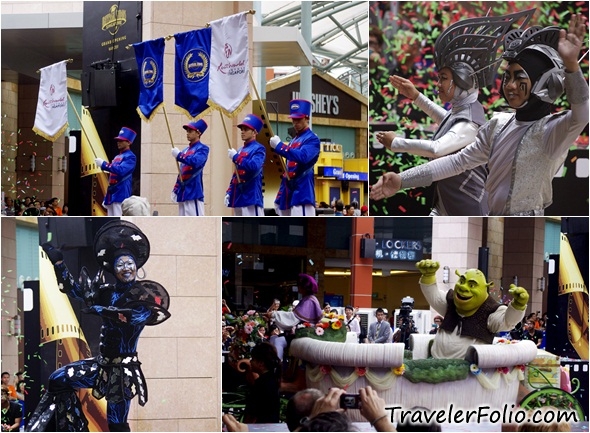 Shrek!

Finally saw Paula Abdul in person! The arrival of the illustrious celebrity and former American Idol judge had drawn an immense crowd. We managed to snap some of her glamour shots and got a video of the diva hugging a kid.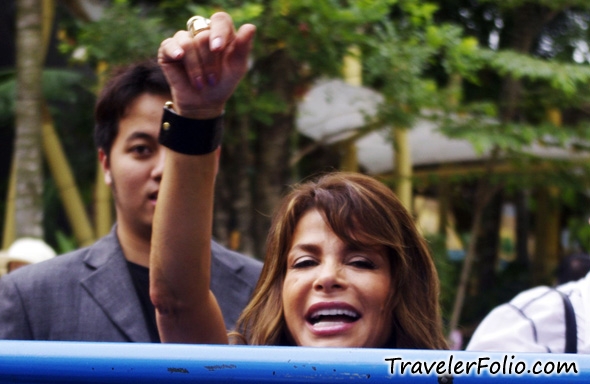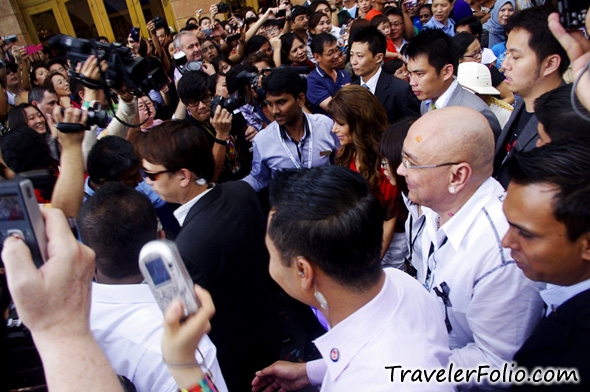 Paula Abdul in the centre of the cheering crowd.

Paula Abdul's handprints. Some of the famous celebrities invited to the Grand Opening events for Universal Studios Singapore included international action star Jet Li, international screen icon Maggie Cheung and Chinese cinema and pop artiste Vicki Zhao Wei.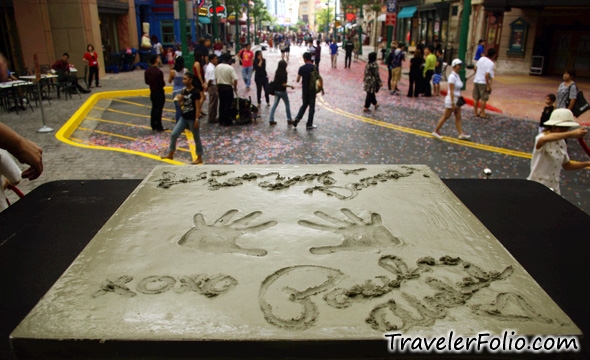 The all-time favourite Madasgascar Dance in Universal Studios Singapore!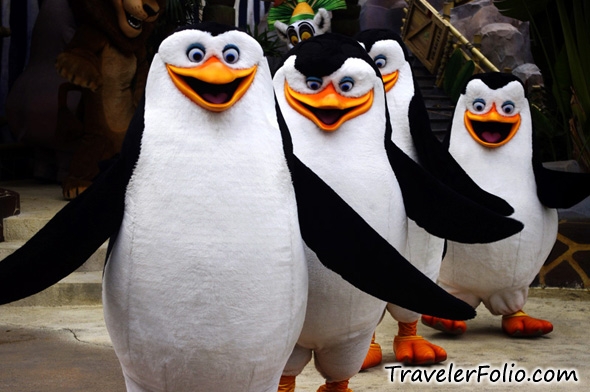 The adorable penguins of Madagascar.

Muiyee and I having fun with the quirky caps. Special thanks to Resorts World Sentosa for inviting us to the Grand Opening Ceremony of Universal Studios Singapore!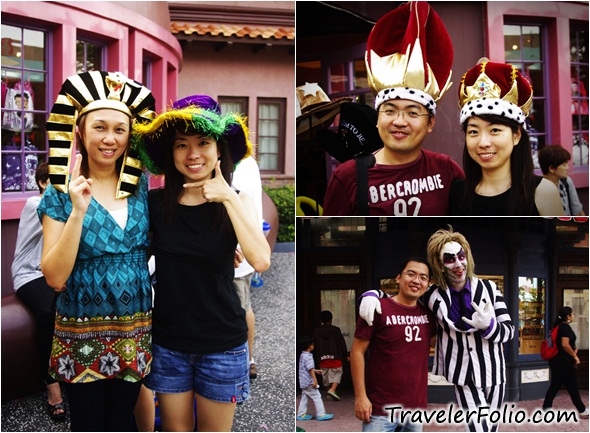 Read all blog posts on Universal Studios Singapore and Resorts World Sentosa.