It was freaking hot and we didn't bring any shades for the summer tour. We managed to buy two caps for ourselves at the nearby 24-hour shop. Warren reminded us that there would be security at the park entrance and we need to queue up for security check if we brought along any bags. So, we tried to bring as few items as possible for hassle-free security check.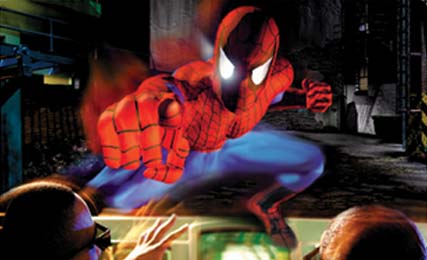 There were already many tourists when we reached the park entrance. We passed the security quickly but some tourists with big bags took a longer time for security check.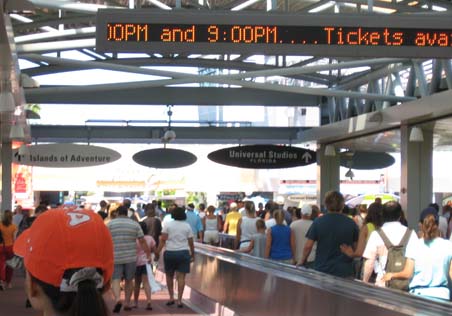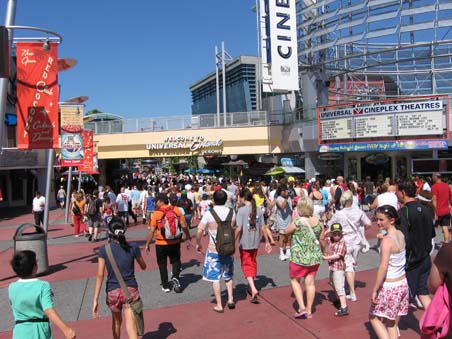 Our 1-day pass allowed us to visit two theme parks: Universal Studios and Islands of Adventure. We were lucky to be there in July as during summer, the theme parks open longer and close at 10pm daily. We visited Islands of Adventure first as we thought since it has newer rides, more tourists would go there first, so we better beat the queues!
Islands of Adventure
In Islands of Adventure, there are five themed islands: The Lost Continent, Jurassic Park, Toon Lagoon, Marvel Super Hero Island and Seuss Landing. It was not possible for us to join the long queues for all rides, so we selectively chose to take certain rides only.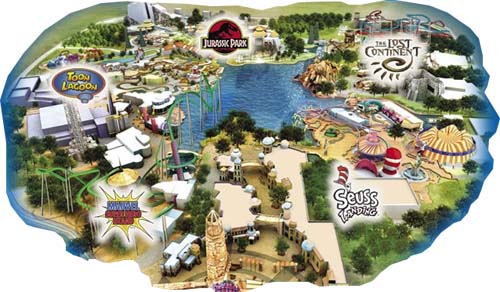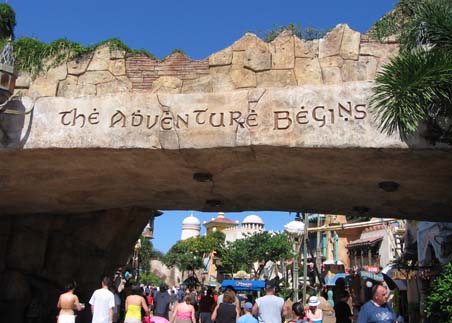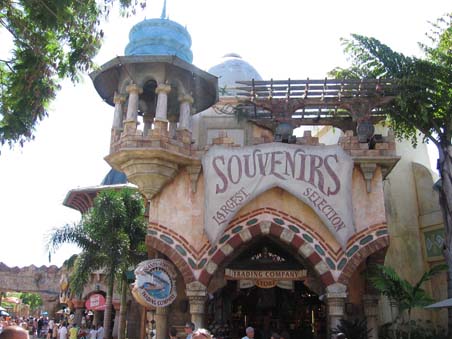 Flower Fairy walking on stilts.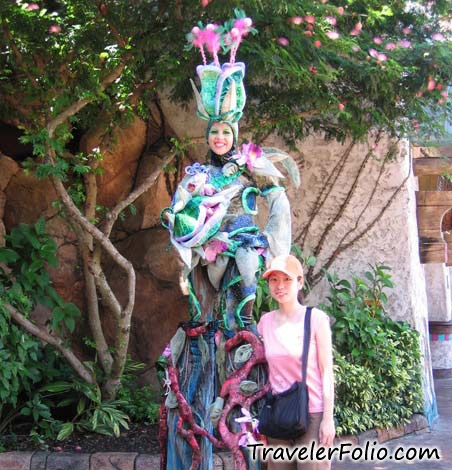 Seuss Landing
This is where the beloved books of Dr. Seuss spring to life. It's a very colourful playground with whimsical rides, a themed area with mainly kid attractions.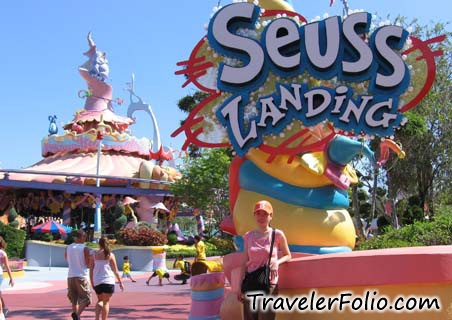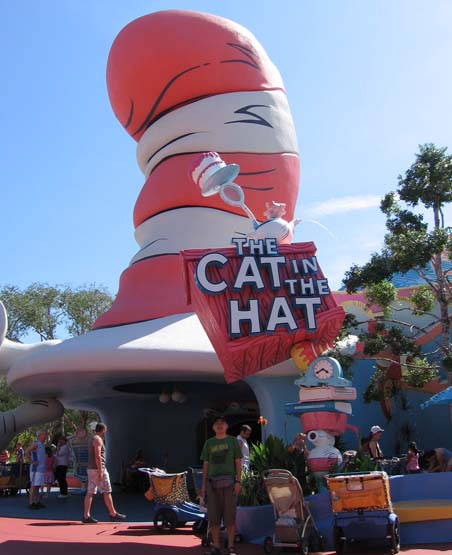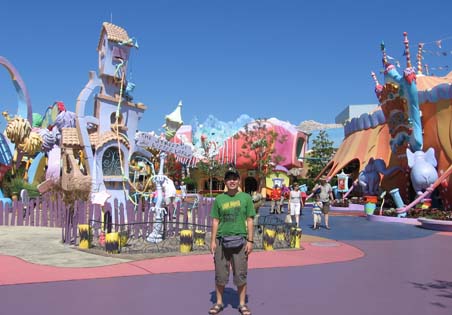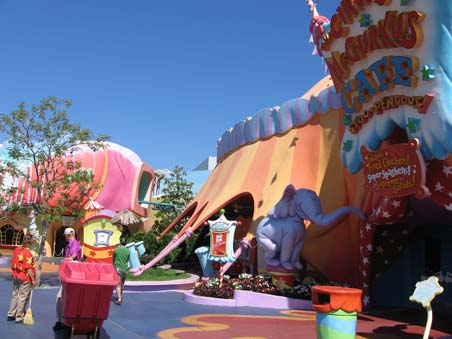 "Think left and think right; think low and think high. Oh the thinks you can think up if only you try! Bye-Bye!" – for tourists like us who gave up the playground too soon!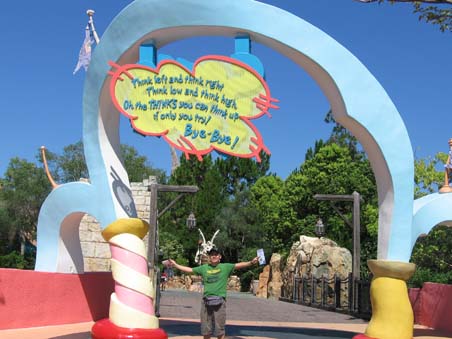 The Lost Continent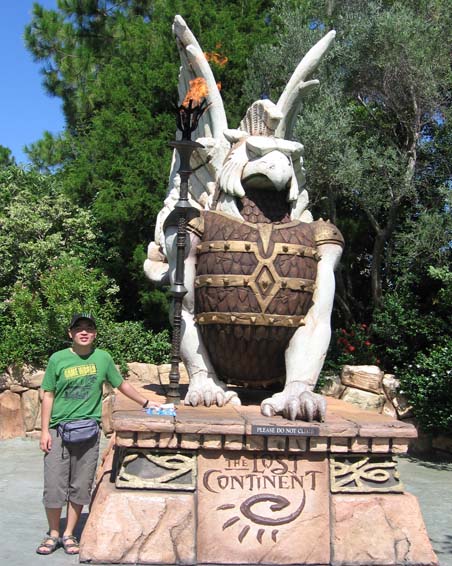 We entered Poseidon's Fury. In the ancient temple, an actor dressed up like Indiana Jones and interacted with us while "battling" with "demons". We were like trapped far beneath the sea as huge fireballs, lasers and explosions of water erupted all around us. Some even got wet. It was a movie that came alive.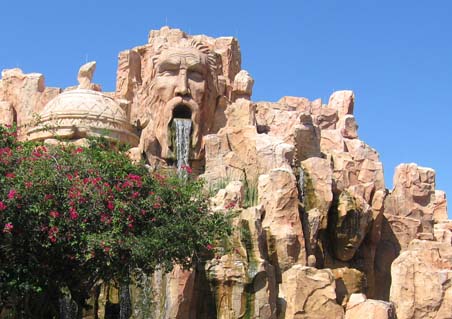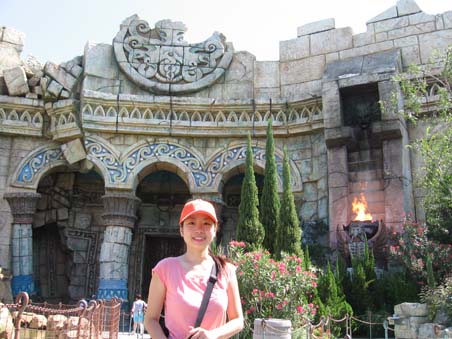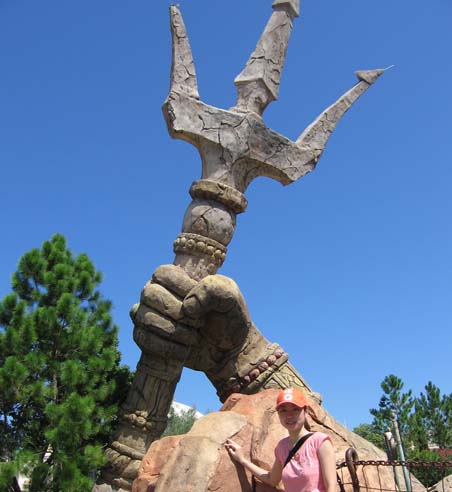 Next, we "challenged" The Dueling Dragons – the world's first high-speed, inverted roller coasters. It is actually two separate and intertwined roller coasters. Each track is a different layout. Our arms and legs were hanging free throughout the ride, "narrowly" missing the other oncoming coaster. Immediately after the first ride, we took the second ride of the other coaster. We felt nausea after the second ride and eventually, we lost each other in the crowd!
Every ride had a long queue; so, we went for those popular rides first. However, for most rides, there was a queue for single rider. Both of us split up as single riders to avoid the long lines. Fortunately, most of the time, we managed to take the rides together. We should have bought the Express Plus passes to skip the regular lines and join the express lines to save time.
Jurassic Park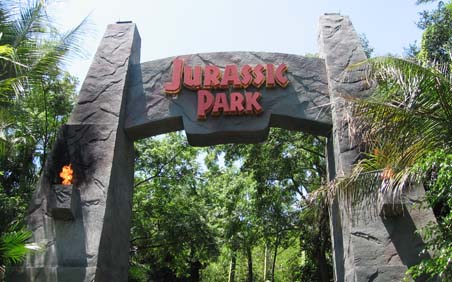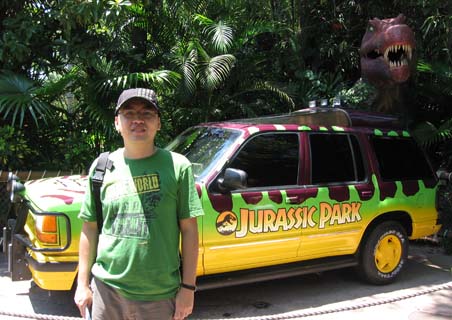 We took a river raft ride at Jurassic Park River Adventure which displays dinosaurs in their natural habitats and has the longest water descent in the theme park. It wasn't an intense ride and the only climax of the adventure was taking an 85-foot plunge under the jaws of a huge T-Rex into total darkness.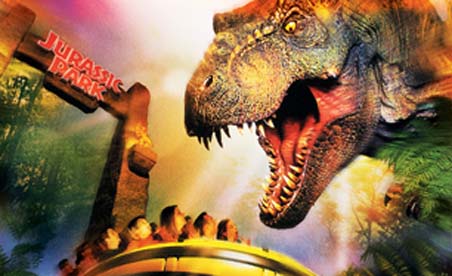 Long long queue for the water ride. Fortunately, we went for the single rider queue and got on the ride within half an hour.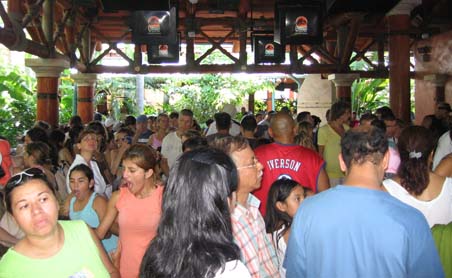 Jurassic Park Discovery Center: we learnt all about dinosaurs, watched raptor eggs hatching and the "researchers" pretending to be busy in the labs…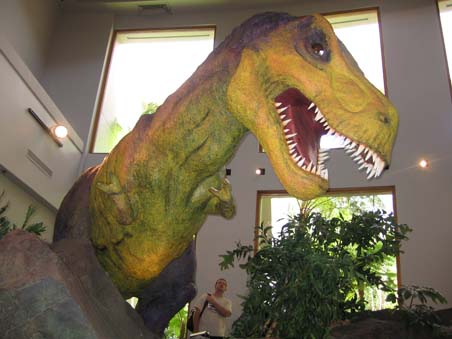 Toon Lagoon
We got very wet after the Dudley Do-Right's Ripsaw Falls! During the wacky water ride, we sat in the log-like conveyance and splashed through the panels of cartoons and comic strips of Toon Lagoon. This is the first flume ride to send riders plummeting below the water level.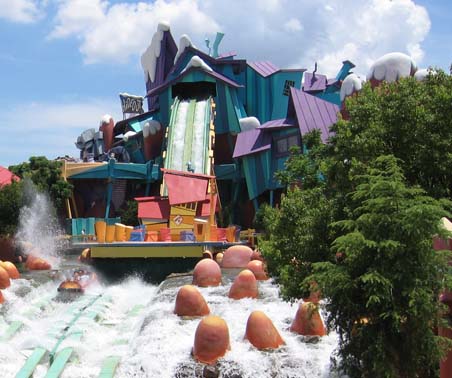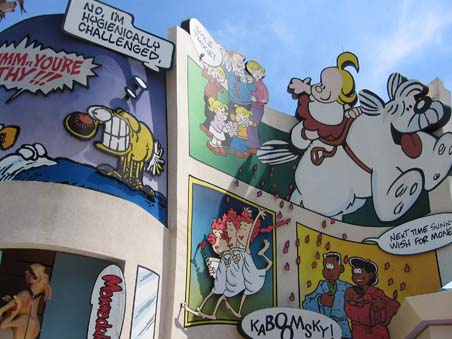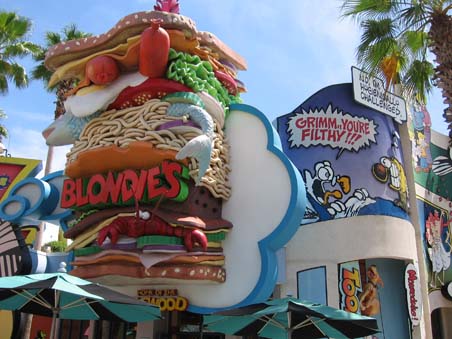 We walked into the colourful comic world with full of comic strips and cartoon characters. Everything's so cartoon!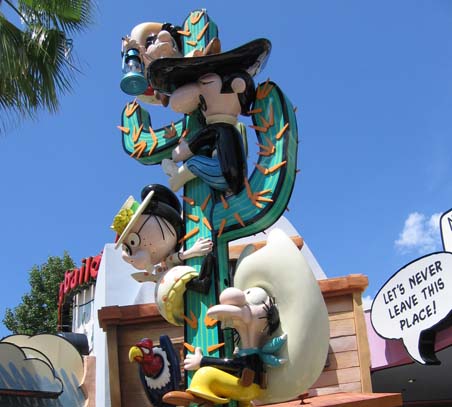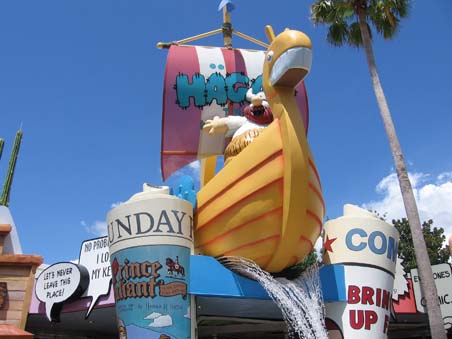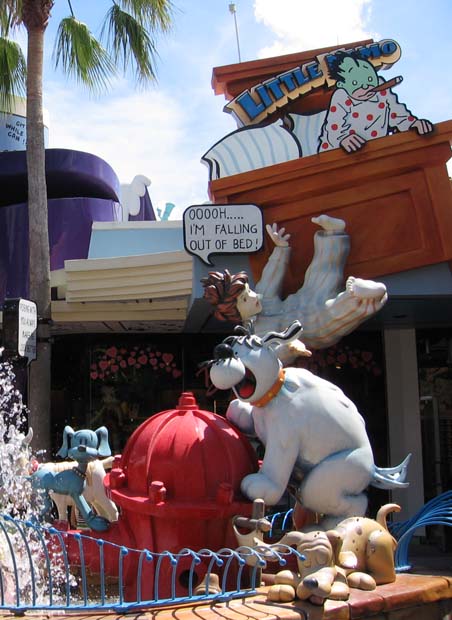 We felt so cooling to get soaked in summer after the water rides when the weather was freaking hot! Our Hershey's chocolates even melted in the pouch. We were always thirsty and drank a lot of water. There are many water coolers in the park and even showers in the open space. We would spray mist on our face to cool ourselves under the hot sun and apply sunscreen regularly.
Marvel Super Hero Island
One of my favourite thrill rides was The Amazing Adventures of Spider Man. We put on 3-D glasses for an eye-popping, pulse-pounding, 3-D Spiderman thrill ride. We were virtually riding through the streets while Spider Man was jumping and swinging around us, fighting with the enemy. Fire balls were seen and we could actually feel the actions with winds and warm air.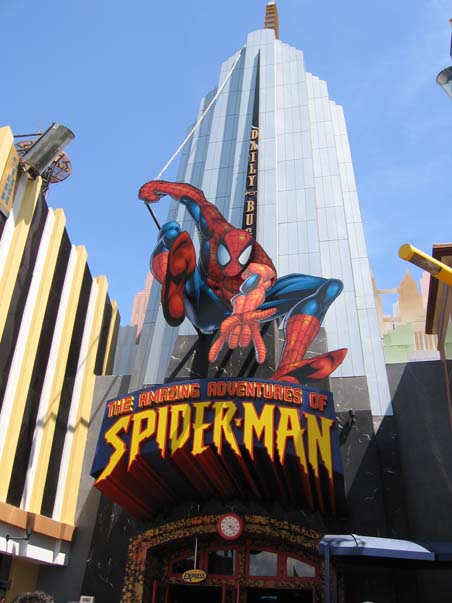 A young boy told Jacky that the real Spider Man would be coming in a minute!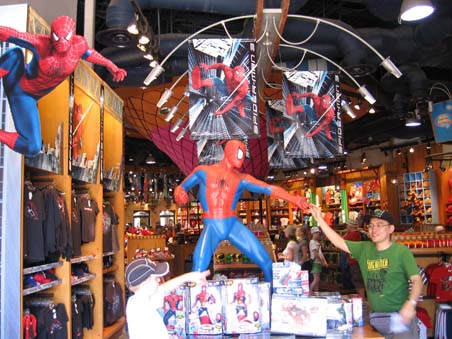 The Incredible Hulk Coaster – a very popular ride with a super long queue, so long that we didn't even bother to waste time there.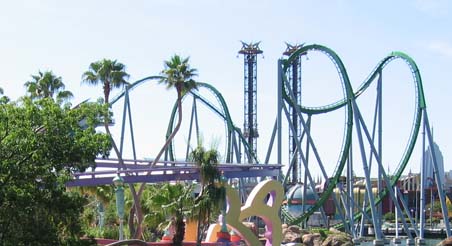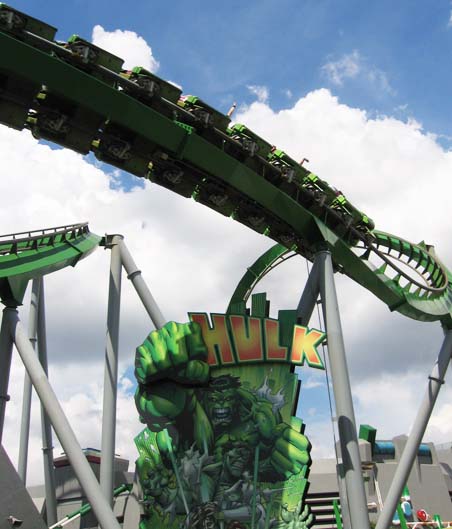 We skipped some thrill rides as the queues were really long and we ran out of time for the day; we still had to visit Universal Studios.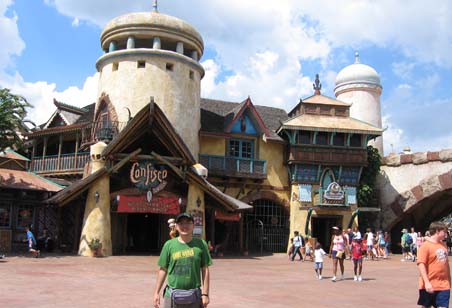 More at Universal Studios Orlando!!