We had tons of fun in Universal Studios and Islands of Adventure!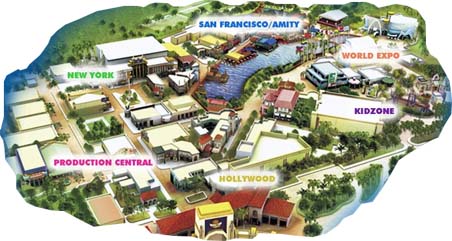 Universal Studios is separated into six different areas: San Francisco/Amity, New York, Production Central, Hollywood, Kidzone and World Expo.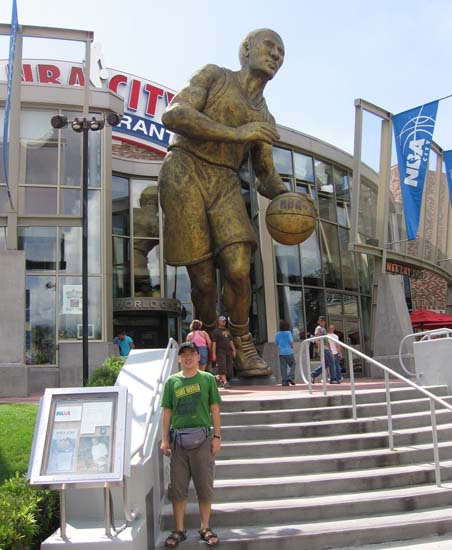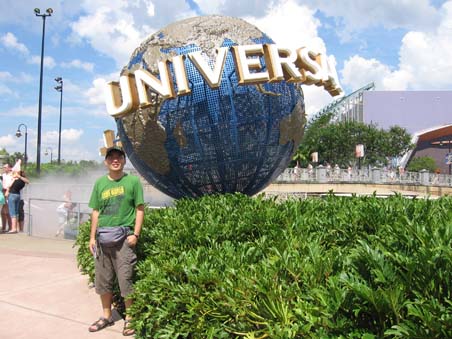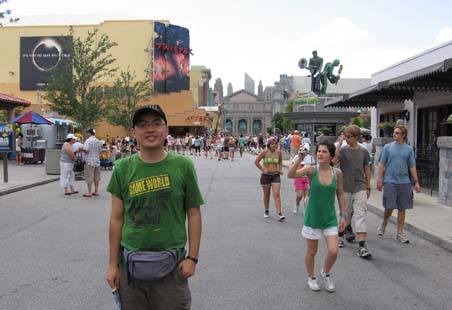 Hollywood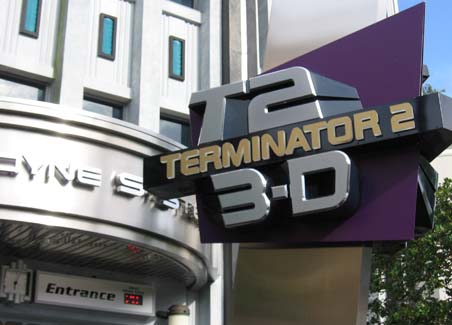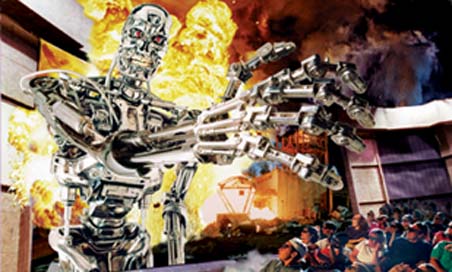 We watched Terminator 2, a 3-D interactive experience in stationary seating. The real terminator literally rode on a Harley Davidson; live-action stunts, special effects, and amazing 3-D film came together in this Terminator adventure. But I find that the theatre setting was rather old.

World Expo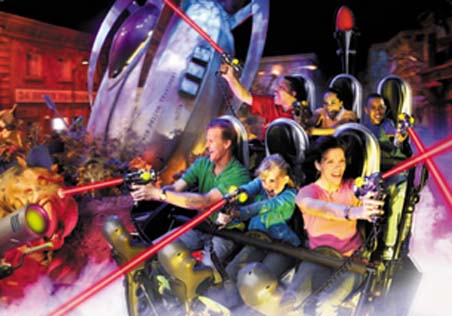 We bypassed Kidzone and proceed to World Expo for an interactive ride based on the hit movie – Men in Black. We became agent trainees in the ride to zap aliens as we spun and careened through the streets of New York, scoring points if a target was hit. I find it kind of a childish ride but also quite entertaining.

New York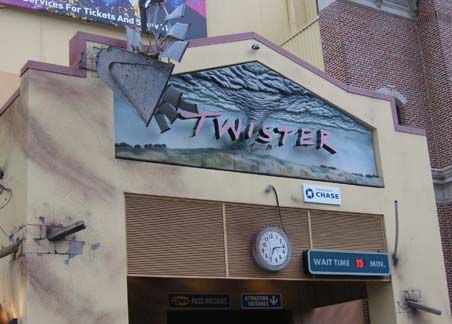 We accidentally got into the Express line for Twister…Ride It Out – a live action simulation, and we decided to stick to the line!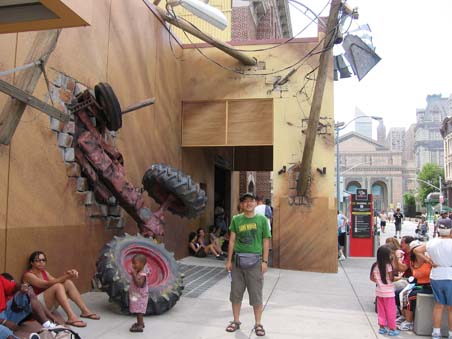 First, we were ushered to watch Twister on TV in a shaken house. Then we stepped out of the house and it was like a theatre show without seats. We felt what it's like to be a storm chaser, looking a tornado right in the eye: wind blew at full force; rain hit hard at the ground and lightning struck a lamp post which fell onto the roof of a house nearby; and it was quite funny to see a fake cow being blown away right in front of us! Explosions were everywhere, accompanied with the piercing sound system of the Twister. Basically after the show, we were wet. It's a good stage show and we definitely would not want to watch it live!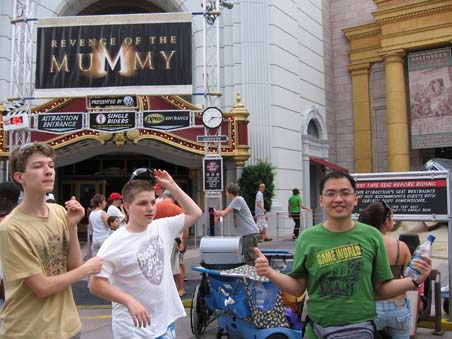 At first, we thought we got to miss another thrill ride – Revenge of The Mummy. Fortunately, the technical issue at the site was resolved before the ride was closed for the day.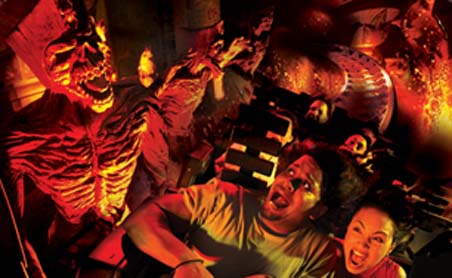 This was like another Indiana Jones ride. We plunged into total darkness as we saw fireballs, scarab beetles, and an army of warrior mummies. It's awesome.

San Francisco/Amity
We adjourned to Disaster – my favourite ride! It is a major motion picture ride. We boarded a moving subway train and set into the explosive finale scene of a disaster film: a spectacular 8.0 earthquake. During the earthquake, an oncoming train derailed, ceilings and pillars collapsed, water pipes burst and there were explosions. Then the road above the subway tunnel collapsed and a bus slid down and nearly hit our train. The ride created all of the visual effects of an earthquake. We learnt the secrets of disaster films and experienced special effects demonstrations. Approximately 65,000 gallons of water are released and recycled every six minutes.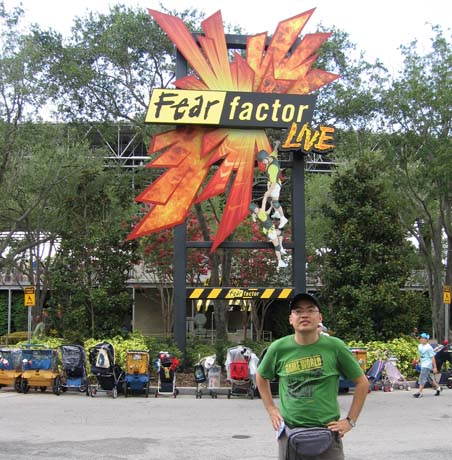 Fear Factor "Live" – we gave it a miss as I thought I have watched enough of Fear Factor on TV!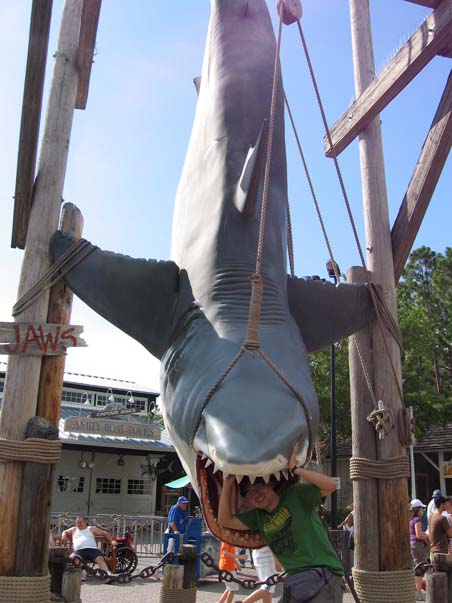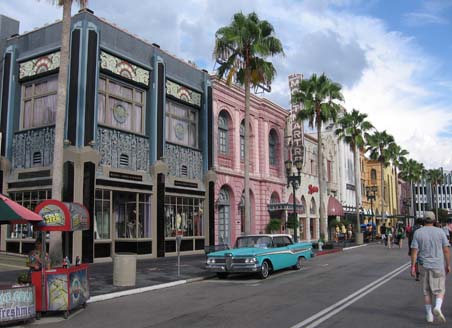 Jaws! Any bad breath spray?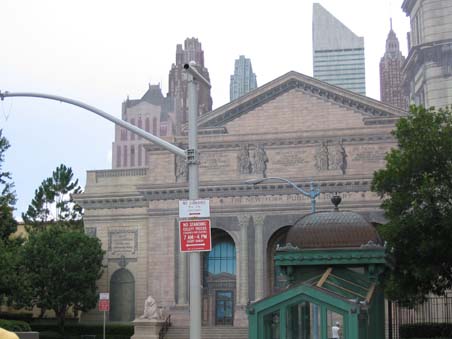 Cardboard buildings.

Production Central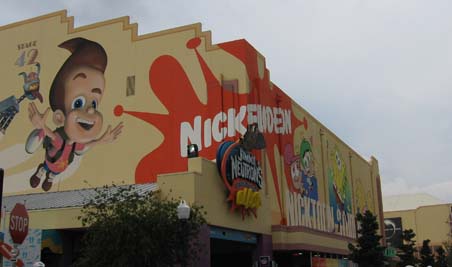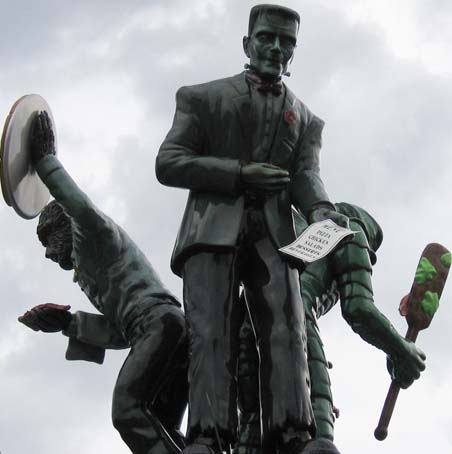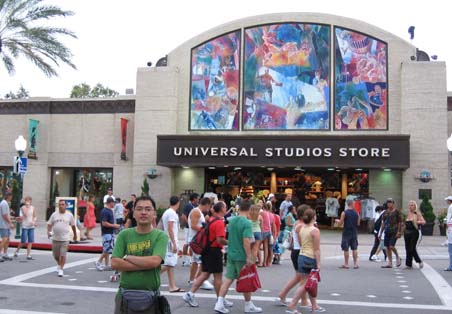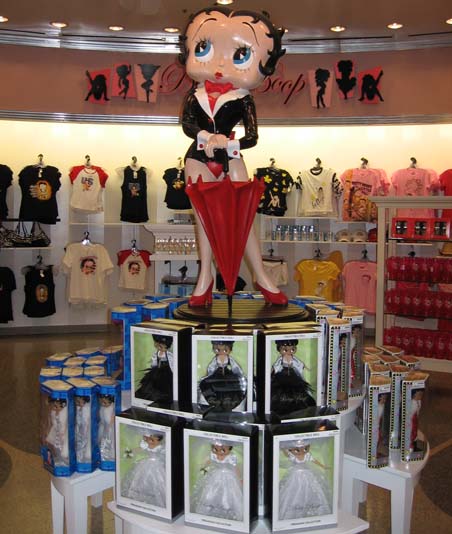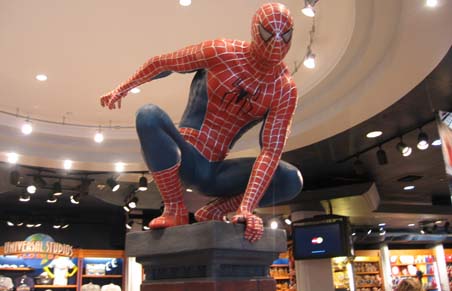 We didn't take any rides at Production Central, as we were already exhausted and tired of queues!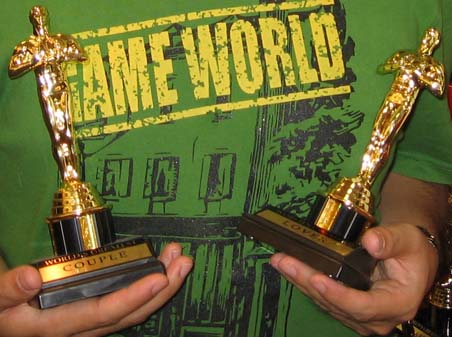 Jacky has two Oscar's Awards.

Universal CityWalk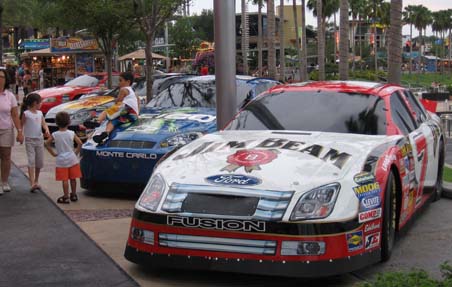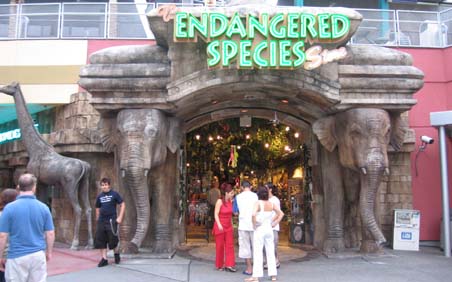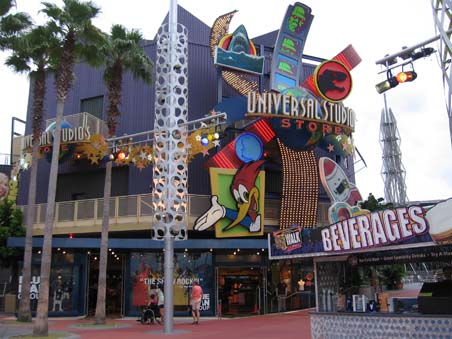 We strolled along the citywalk – a bustling entertainment complex with live music, casual and fine dining, shopping, movies and more.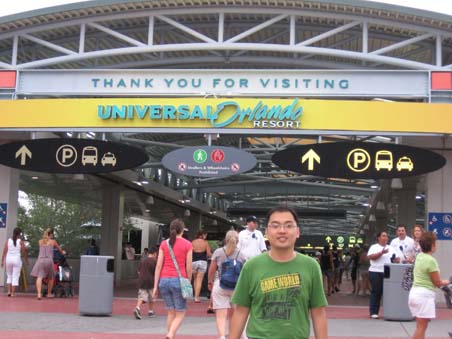 Leaving Universal Orlando before 8pm to catch the shuttle bus back to Clarion Hotel.

We had supper at MacDonald's near our hotel. Warren was right; it was really an exhaustive day!! And thinking about waking up early the next day to catch the shuttle bus to Disneyland at 7.30am… to be there the earliest to beat the queues… zzz…
See post on Universal Studios – Islands of Adventure ! My favourite theme park!
Next day: Walt Disney World – Animal Kingdom!