I'm now in Putian in eastern Fujian province, China. My brother is getting married tomorrow! I'm really excited as it is our family's big day and the first time I'm attending traditional wedding ceremony in China. My pretty sis-in-law is from Putian. We've been feasting since we arrived at her house – an attraction in its own right!
Here are some photos to share. I love those wooden chairs, they remind me of "kung fu" chair!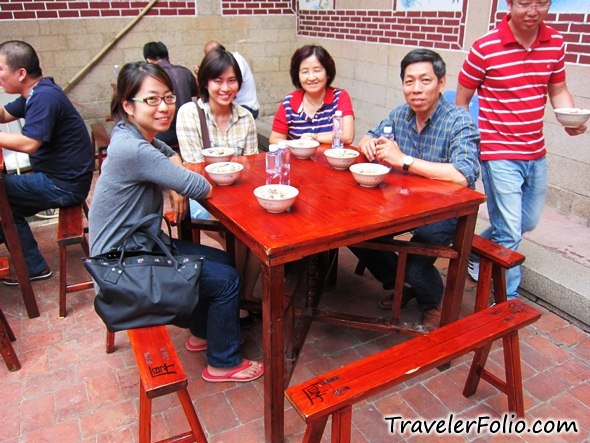 In Putian, it's a custom to eat this delicious oyster + seafood soup noodles as soon as the guest arrives in the house. You get the chance to taste lot of seafood than poultry as Putian is near the sea.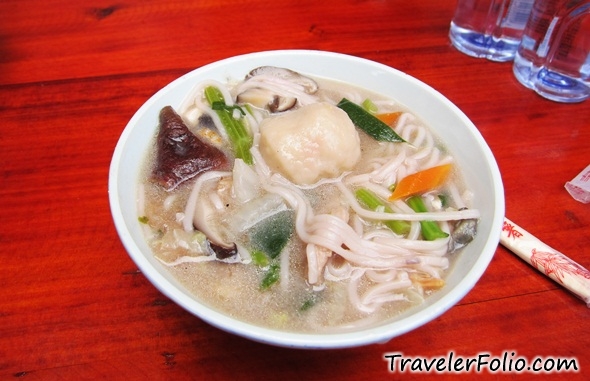 The feast began. Just a day before the traditional Chinese wedding ceremony, guests have to feast on a 6-course dinner. On the actual wedding ceremony, it's a 12-course.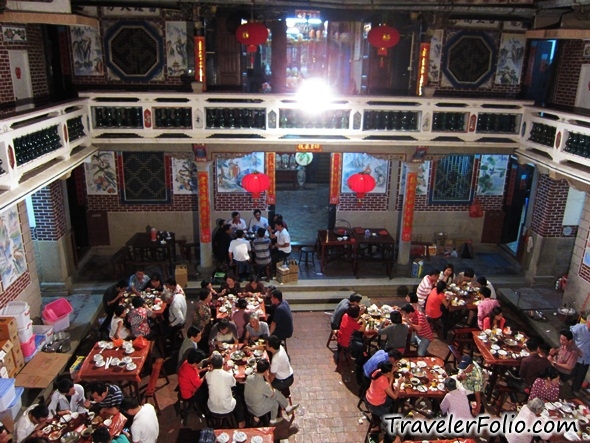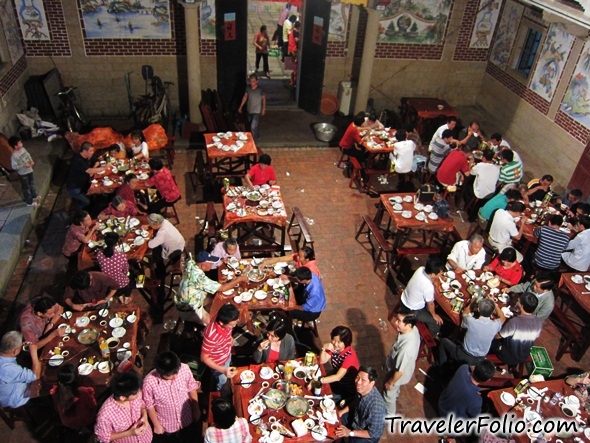 Intricately carved and decorated Chinese architecture in the house.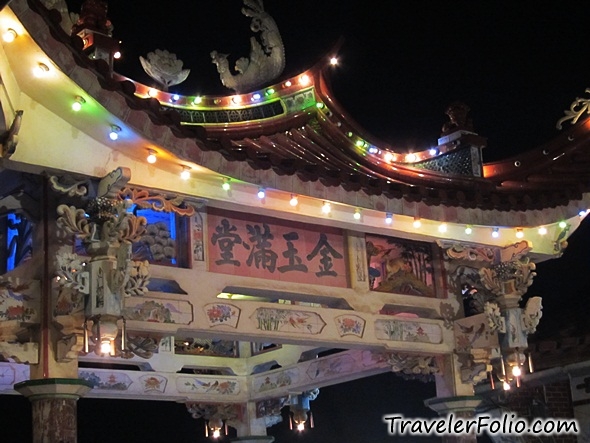 At the prayer hall. It's decorated with lanterns and a wide variety of food for prayer on the actual wedding ceremony.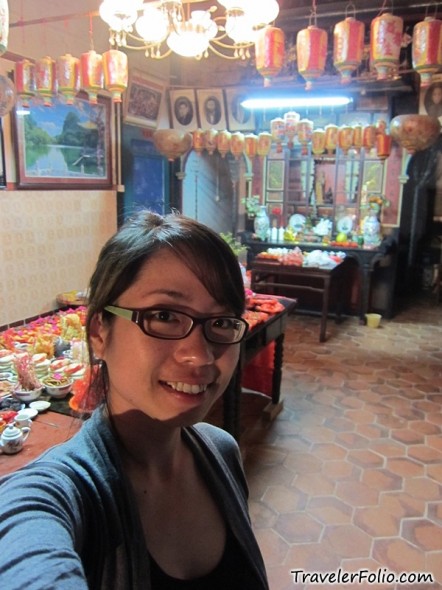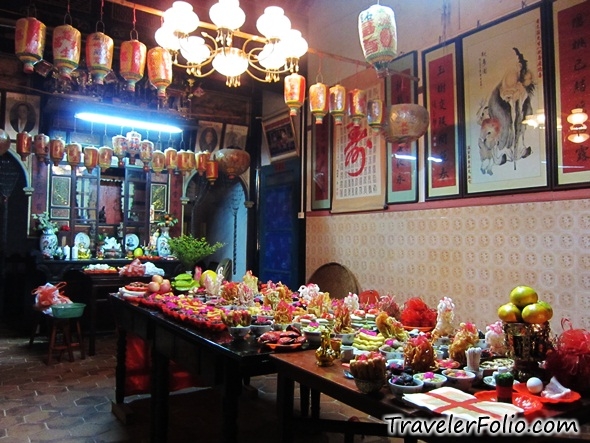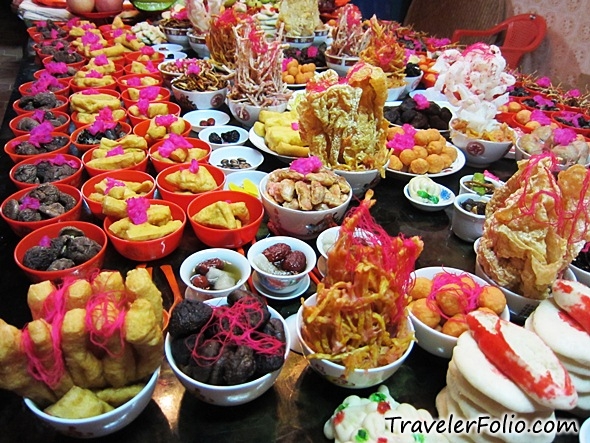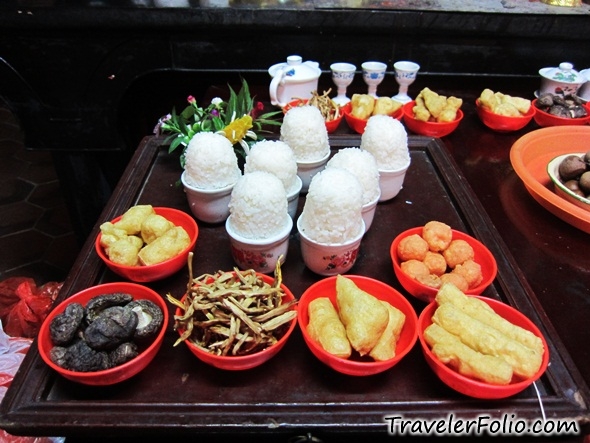 Bread in animal shapes. I think it's the shape of a roaster and a hen.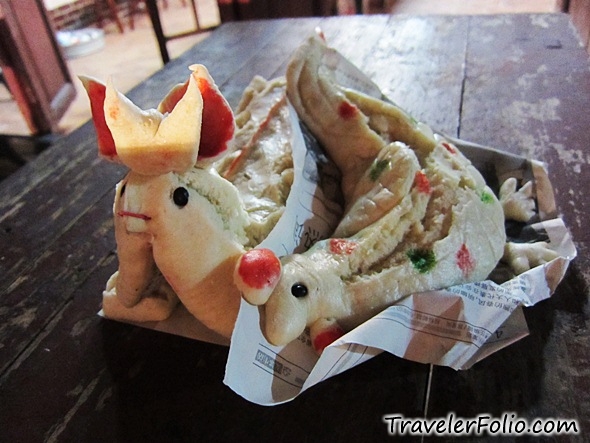 Right: the decorated door of the wedding couple.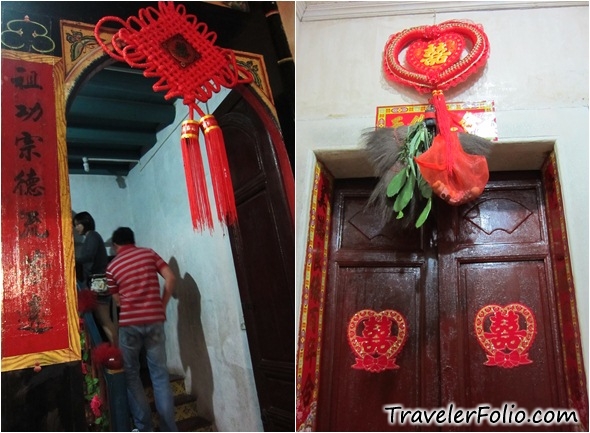 My lovely sis-in-law from Putian! Tonight, she can't stay in her house. She can't see the bridegroom until the actual wedding ceremony when she will sit in a sedan and be carried back to this house.
These are her cheongsam.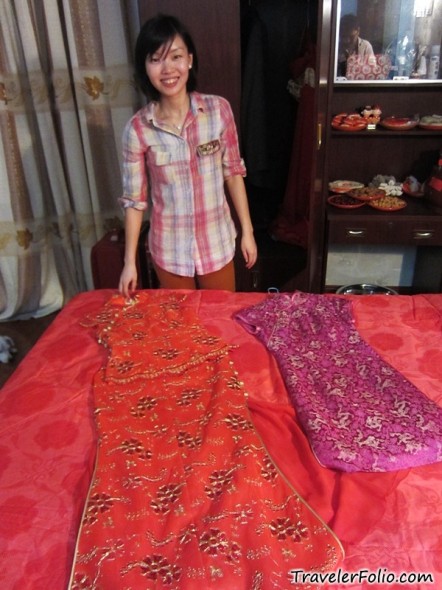 During the wedding ceremony, the bridegroom has to carry the bride and he has to swap the two lanterns in the centre.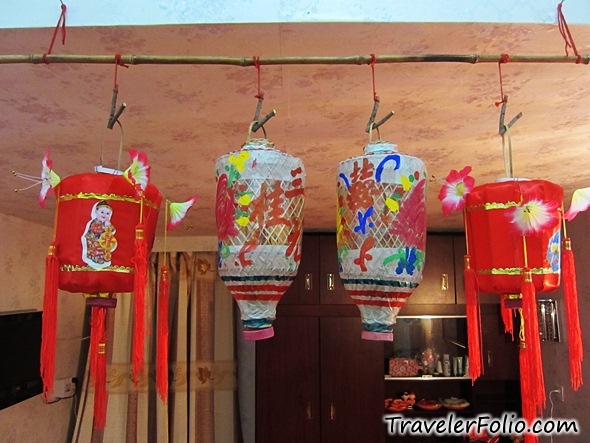 Pineapples – auspicious fruits.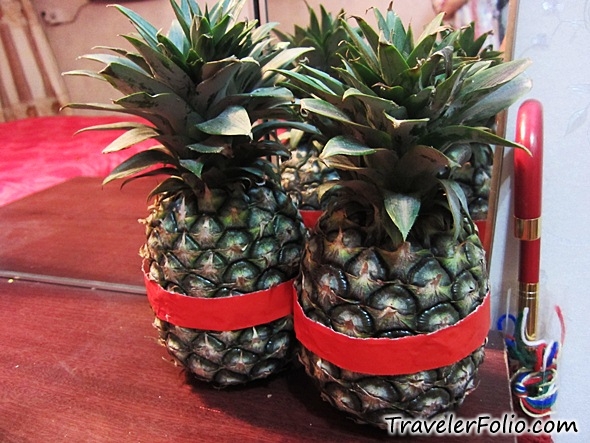 You know Chinese love to gamble! Here is a session of friendly gambling.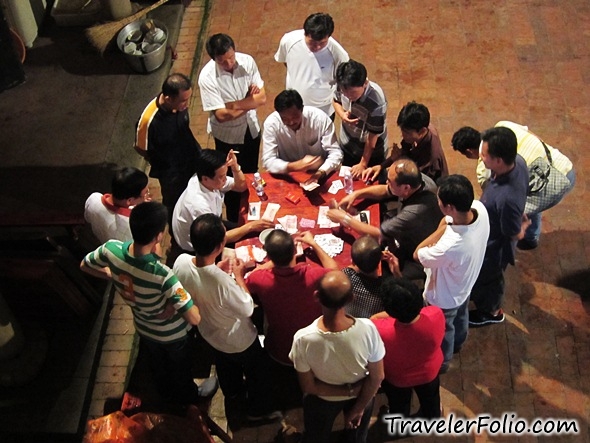 Now is 11.43pm and I need to sleep and wake up at 4am for the wedding ceremony! There will be puppet show too. So fun! I will post some photos on this big day later.
Update: read the actual day of the traditional Chinese wedding.