With the Entertainer Singapore mobile app on hand, there's so much to smile about. With hundreds of Buy-1-Get-1-Free offers from dining and leisure activities to spas and wellness in Singapore as well as free night offers at luxury hotel accommodations in worldwide destinations, we get to enjoy unbeatable savings 7-day a week, all year round with virtually no restrictions.
For someone like me who loves to eat out but always runs out of idea on where to go, the Entertainer Singapore has an extensive selection of cafes, bars and restaurants including popular names like B-Bar at Bacchanalia, Senso, Brewerkz, Hard Rock Cafe, Fat Cow, Coca, Ben & Jerry's, and the list goes on. The mobile app shows how much we can save from the deal and its search function allows us to browse through the huge database listings via GPS, making it easier to search for any participating outlets nearby. I'm so going to dine at some of restaurants in the coming weeks!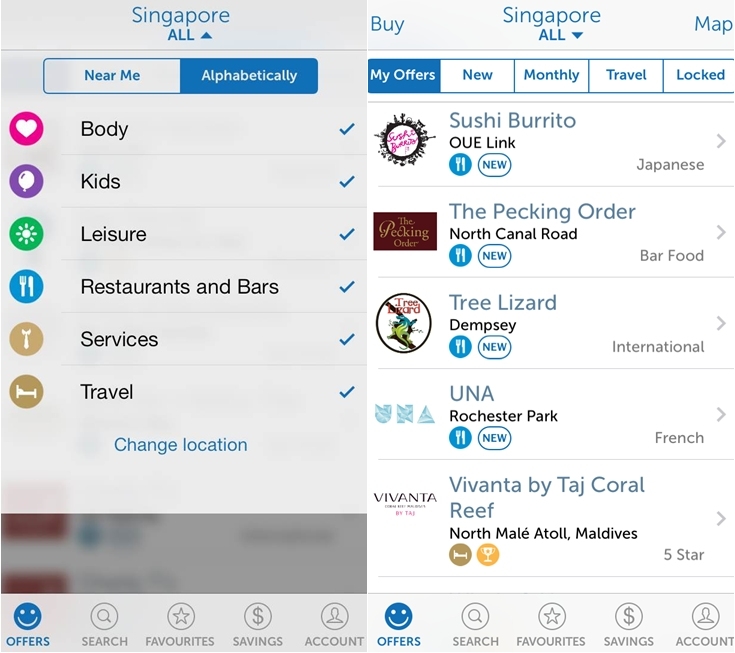 Unlike other discount vouchers and regular deals, the Entertainer Singapore is relatively more user-friendly and flexible. You can use up to 4 vouchers when there are 8 or more people dining at each given transaction. Members can combine vouchers to make up 4 even though there are only 3 offers per merchant. Also, no advance notification or pre-booking is required (except hotel stays). You simply just redeem offers via mobile app or handover the vouchers during bill payment.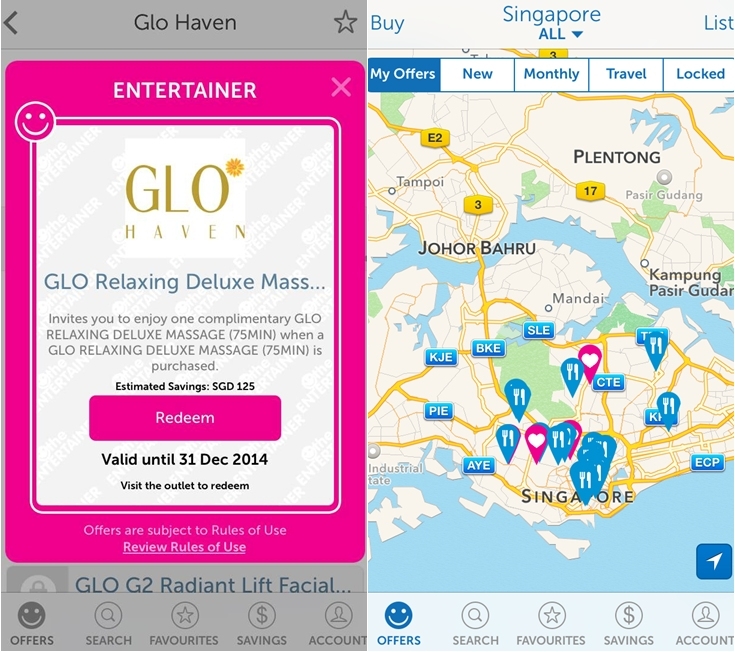 To learn more about The Entertainer, the global brand is based in Dubai and well known for offering Buy-1-Get-1 Free incentives from thousands of merchant partners across the Middle East, Africa, Asia and Europe. For over 12 years, the Entertainer has been providing vouchers available in books. Now it is available in app format.
Try Before You Buy
If the Entertainer is something new to you, I suggest that you should download the FREE app for a 14-Day Trial Membership on your smartphone from App Store or Google Play, also available on Blackberry. The Free version comes with limited deals for you to try out before you decided to buy the Entertainer 2015.

Early Bird Discount before 2014 ends! has been extended to end Feb 2015!
Get the Entertainer 2015 Singapore Mobile for over 1000 Buy-1-Get-1-Free offers (potential savings of over S$89,000!) and enjoy a discounted price of S$60 (usual S$70). That's not all.
TRAVELERFOLIO readers get an additional 10% off! The reader promo code: 2015TRAVELER
Christmas is around the corner, buy the Entertainer Singapore 2015 as a gift for your loved ones!
Bonus: Receive the Entertainer Travel 2015 FREE with purchase of Entertainer 2015 product and enjoy over 250 hotel offers throughout Asia, Indian Ocean, Europe, Middle East & Africa.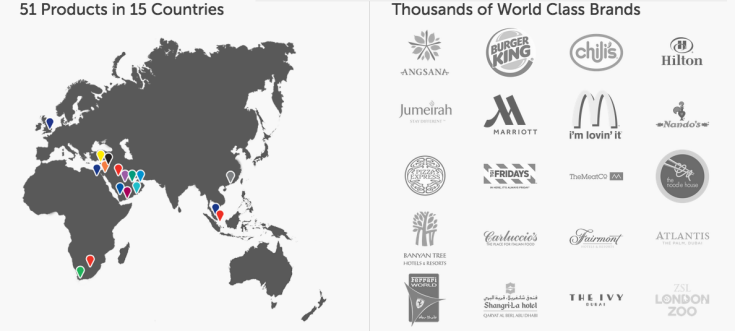 This entry is brought to you by the Entertainer.