With an expansive wilderness area of 447,000 hectare, Tarkine is Tasmania's largest tract of wilderness and one of the most important remaining tracts of temperate rainforest on earth. A habitat to more than 60 rare and endangered species, Tarkine is also a significant archaeological region that contains one of the greatest concentrations of Aboriginal sites in Australia. The rainforest region remains a place of spiritual and cultural importance to the Aboriginal people.
It's only 32 km from Smithton to Tarkine Forest Adventures at Dismal Swamp. We followed the Tarkine Forest Drive that is a circuit of nine interesting sights. Our first stop – the Edge of the World. Yes, we have come so far and finally reached the Edge of the World! To be a little more exact: nothing but the mighty waters between us and Cape Horn, the southernmost tip of South America!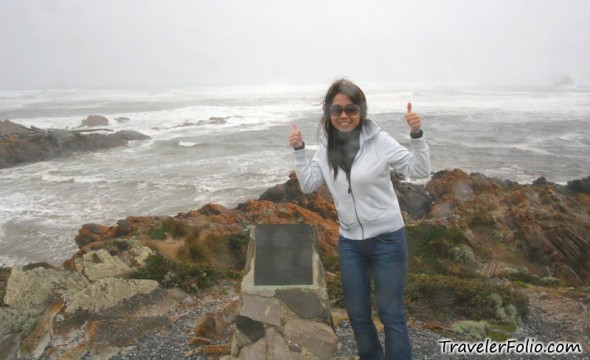 It was raining with gusty winds when we were staring at the vastness of the Southern Ocean and trying hard to capture a few inspiring moments of Mother Nature at work.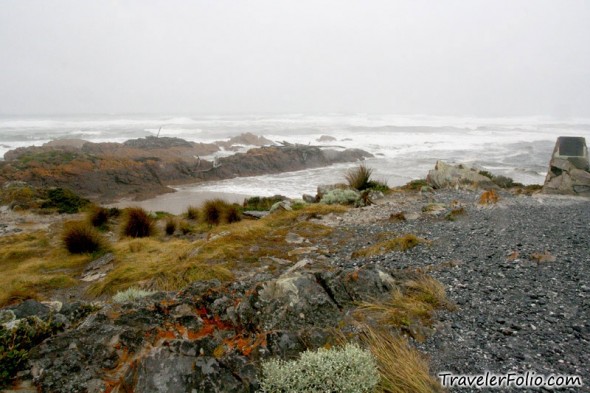 Travel to The Edge of the World at Gardiner Point, Arthur River.
Arthur River Cruises.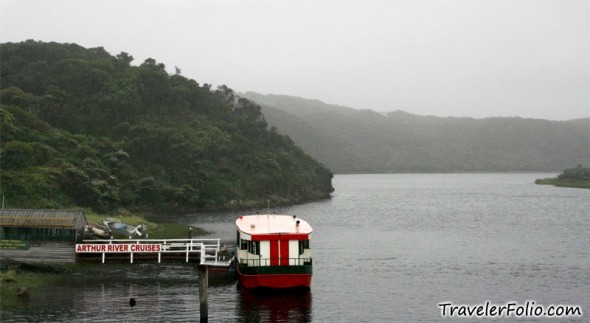 Our next stop along the Forest Drive – Sumac Lookout. At the Lookout point, you see a lovely view of the Arthur River meandering through the Trowutta Forest Reserve.

It doesn't require good stamina to explore this forest. Also one of the nine destinations on the Tarkine Forest Drive circuit, Julius River Rainforest Walk is a short and easy 30-min return walk into a typical Tarkine mossy myrtle forest. Just be careful as the walking surface may be slippery and uneven.
Look out for myrtle, leatherwood, sassafras and other native plant species. Take your pace. Suck in the crisp forest air and listen to the songs of birds. This is the way life should be.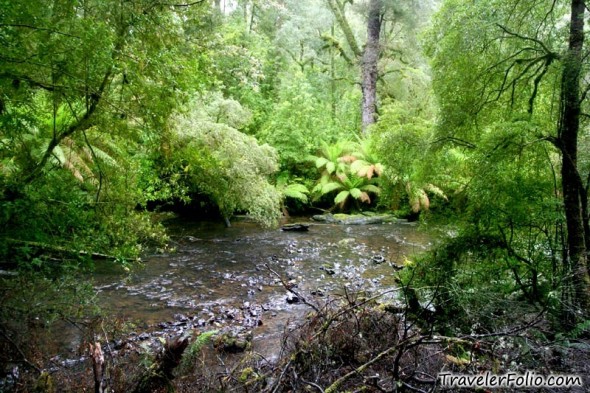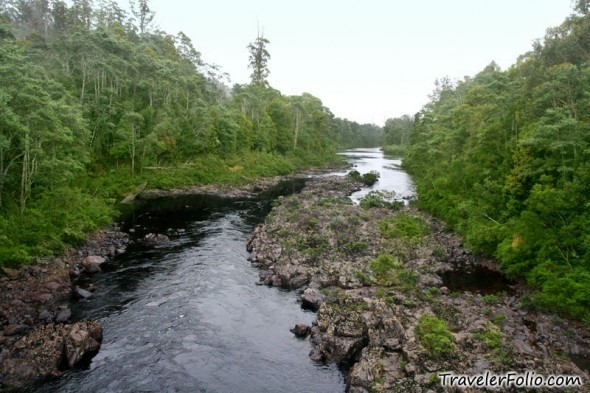 For more information on Tarkine Forest Adventures, visit: www.forestrytas.com.au
How about a unique evening of high quality yet casual dining in a restaurant that offers a stunning view of the Nut?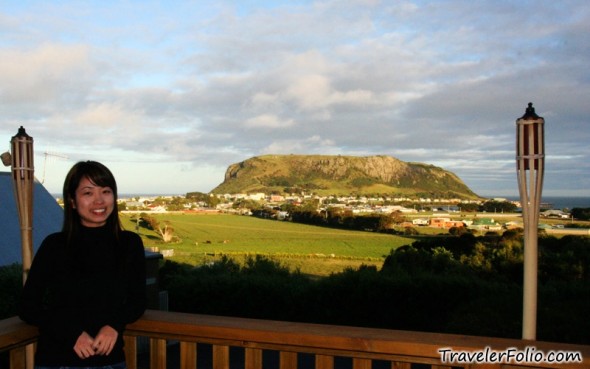 The Nut View Restaurant at Stanley Seaview Inn has it all. The menu features a wide selection of Tasmanian seafood, a variety of other cuisine and some great choices of Tasmanian, mainland Australia and international beers, wines and spirits.
We are spoilt with choices of Tasmanian fresh local produce and wines since Day 1 of our Tassie journey. Dining at the local restaurant is a luxury treat after a day out exploring the heavenly island. By looking at the spread of deliciously prepared seafood pasta, freshly baked ocean trout and tantalizing duck, it's appetizing enough to make me drool again. And there is nothing like the big, fresh, meaty lobster to spice up the dining table! Thumbs up!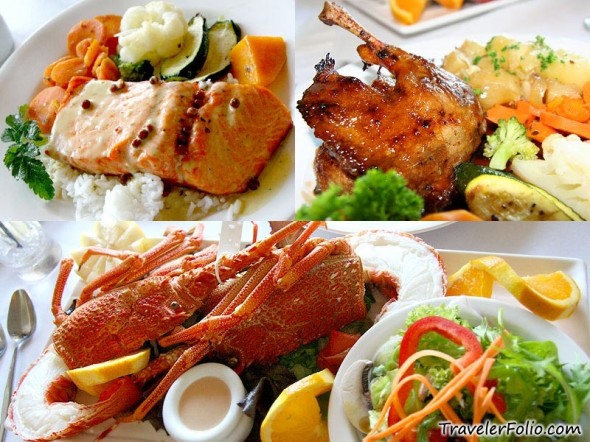 We had a lovely walk-through of Stanley Seaview Inn with Clint Walker, the manager of the family-owned property. Conveniently located on a hill 1 km away from the town centre, the property boasts splendid views of the quaint countryside, The Nut and Bass Strait.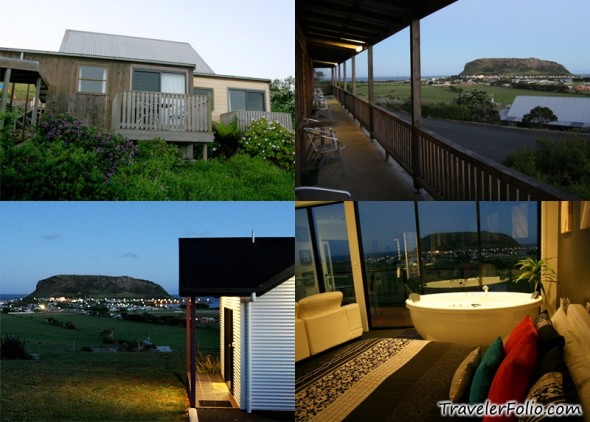 The rooms are tastefully designed with classy furniture and well equipped, including free wireless broadband internet connectivity. No wonder Stanley Seaview Inn is a multi-award winning property.
Address of Stanley Seaview Inn: 58 Dovecote Road, Stanley, Tasmania.
Web: www.stanleyseaviewinn.com.au
We are leaving Stanley… What's up next? Come find out tomorrow!
Read previous post – Day 7: Where on Earth has the cleanest air?