Tasmania Day 3: From Bicheno, we drove along the scenic east coast all the way to the "Hottest" travel destination for 2009 by Lonely Planet, Bay of Fires, and continued to the Northwest coast for a night in Stanley.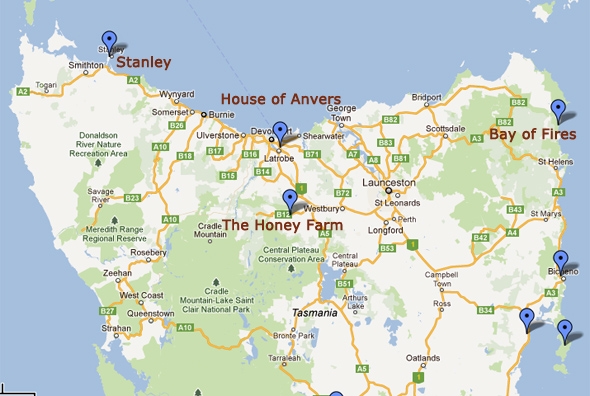 *extracted from maps.google.com
Bay of Fires
It's not graffiti on boulders, no one splashed paints! The stretch along white powdery beaches has bright orange lichen growing on the granite boulders. The name 'Bay of Fires' was given by Captain Tobias Furneaux who saw Aboriginal fires burning on the shore.
I was 'hot' on fire.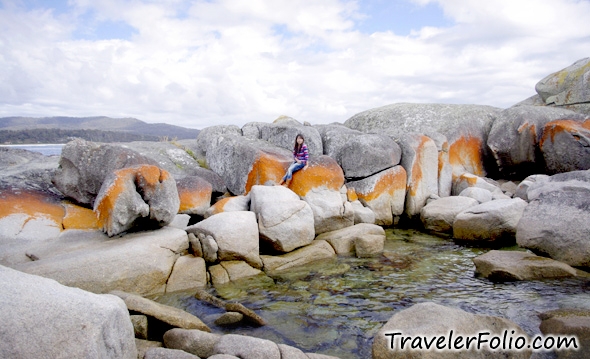 Brilliantly coloured lichen on granite boulders.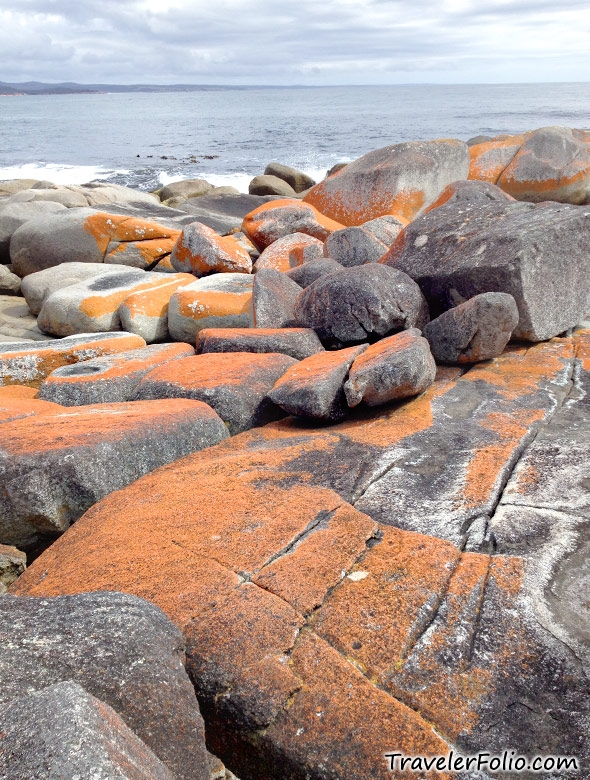 Blue sky, white clouds, turquoise sea, lush green rolling hills, orange lichen, nature's colours all blend in so harmoniously.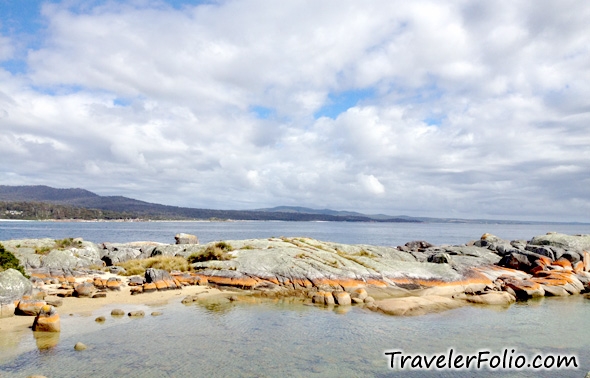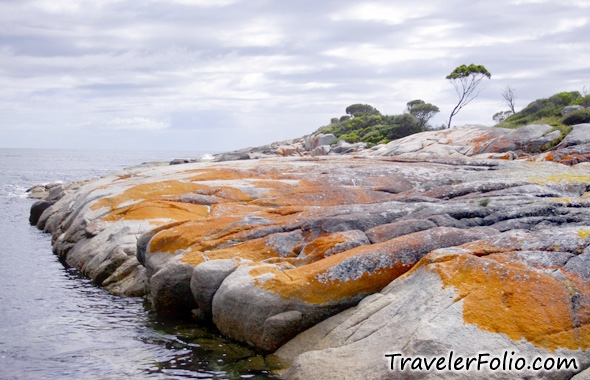 This looks like a miniature garden on the boulder, isn't it?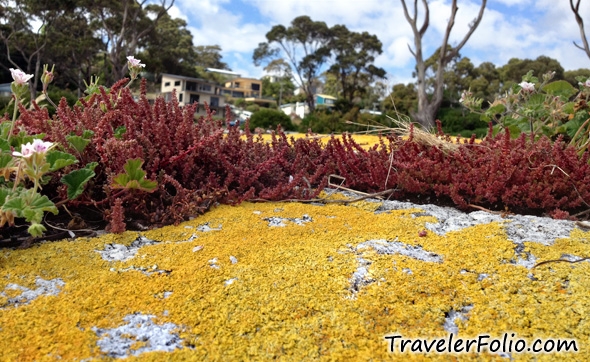 From far, it appears like someone painted the boulders.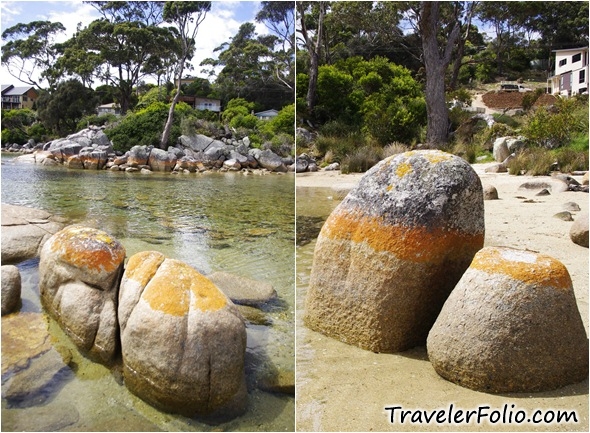 The alluring white powdery beach in the region of the Bay of Fires. Rub your shoes/feet on the sand and you will get that loud squeaky sound! 'chu chu chu'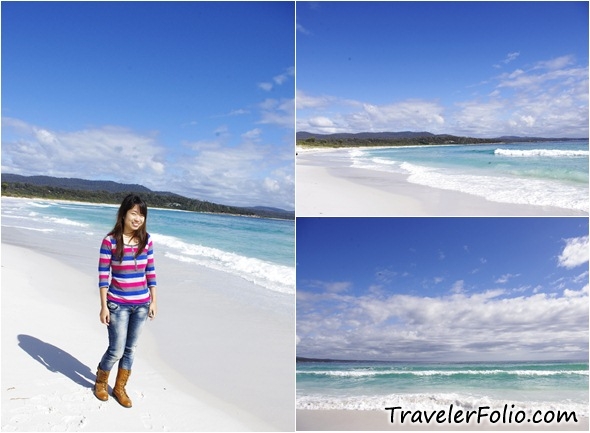 Can you hear the sound of waves?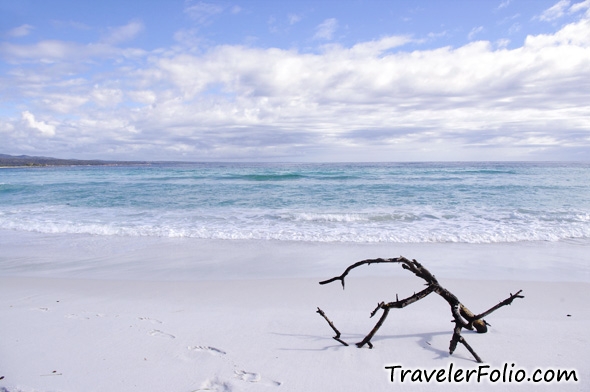 How to Get to the Bay of Fires Conservation Area
From St Helens, take Binalong Bay Road (C850) to the turnoff to the C848, which is signposted to The Gardens.
The Honey Farm
Even without the huge signage, the 'bees' signal that it's a honey shop and you should pull over to get some Tasmanian honey!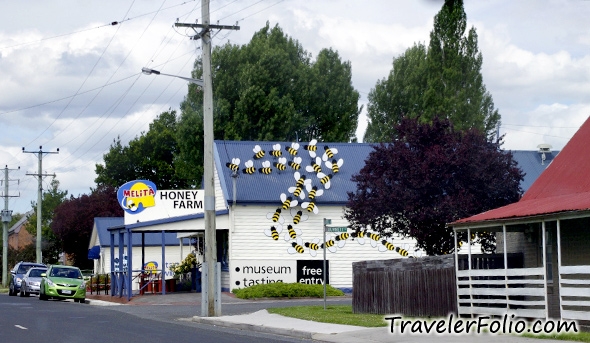 Tasmania is recognised for its pristine environment that produces green food and that includes high quality honey. The Honey Farm manufactures and retails a variety of honey which you can taste before purchasing them and honey bee products like royal jelly and pollen as well as gift items. There is even a showcase display of live bees and beehive!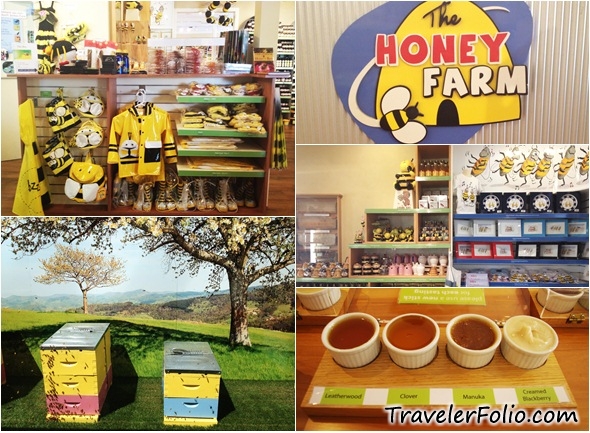 Oh I had a cone of delicious honey ice-cream too!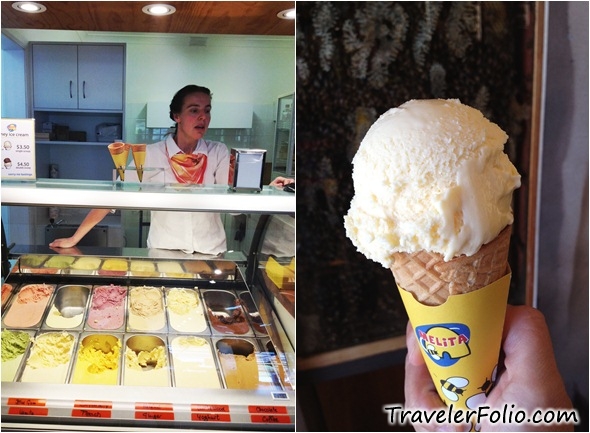 The Honey Farm
Address: 39 Sorell Street, Chudleigh Tasmania 7304, Australia
Website: http://www.thehoneyfarm.com.au/
House of Anvers Chocolate Factory
Craving for chocolates? Along the Bass Highway, stop by the House of Anvers for a cuppa and some high quality handmade Belgian chocolates. Best of all, you can try the FREE samples at the Chocolate Tasting Centre and select a wide range of chocolates freshly made from the award-winning Anvers Confectionery.
Besides, the House of Anvers features a little museum that showcases moulds and tools used for chocolate making.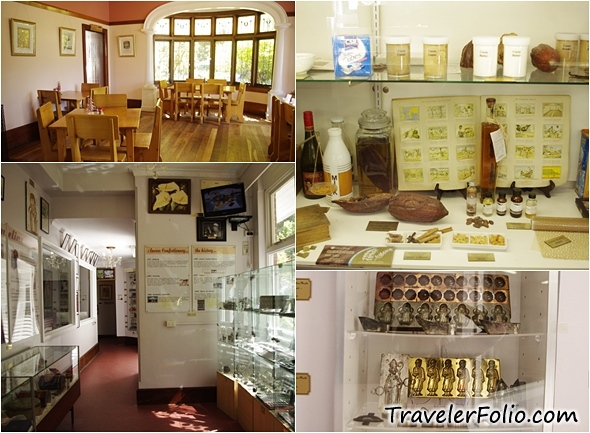 If you want to pack the chocolates into the luggage for air travel, you can purchase a special travel bag from the counter.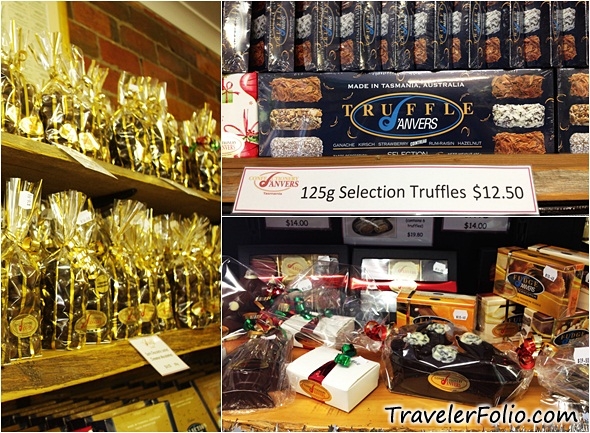 Address of House of Anvers: 9025 Bass Highway, Latrobe, Tasmania 7307
Website: http://www.anvers-chocolate.com.au/
Traffic light for railway crossing.
Finally, we arrived at the northwest coast of Tasmania. I've been to Stanley two years ago and it remains as one of my favourite destinations in Tasmania. We went to Cape Grim and breathed in some of the world's cleanest air!
We took the chairlift and went up to The Nut the following day (next blog update). I even printed a picture of The Nut like the one shown here and framed it up!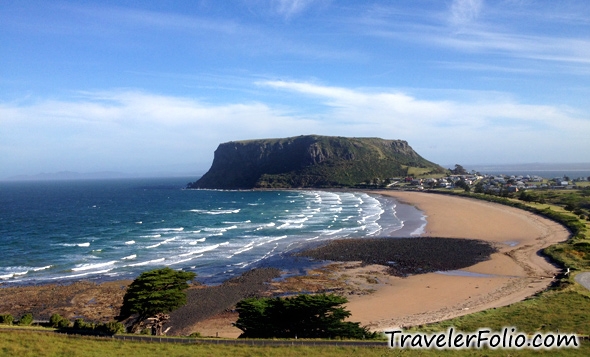 Stanley Seaview Inn
After a long day of travelling from the east coast to the northwest, we had lobster for dinner at the Nut View Restaurant at Stanley Seaview Inn. I was served a big plate of cheese-baked lobster, so meaty and yummy 'cos it was very fresh!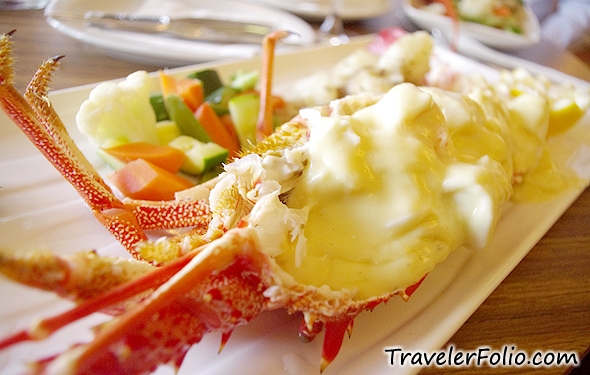 My huge and cosy room at Stanley Seaview Inn. Here you get a lovely view of The Nut, Stanley's iconic landmark.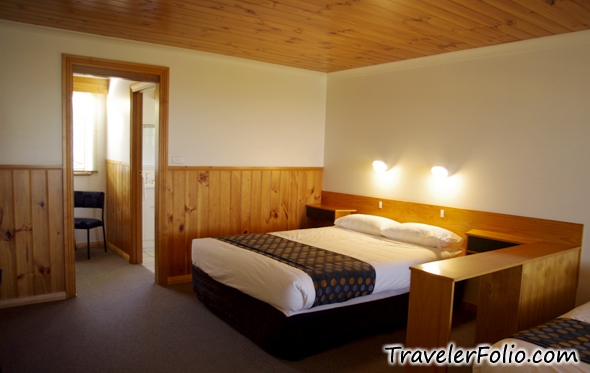 Stanley Seaview Inn
Address: 58 Dovecote Road, Stanley, Tasmania, Australia, 7331
Website: http://www.stanleyseaviewinn.com.au/
Walk with Penguins
Little Penguins are so adorable that we decided to see them again, even after a night of intimate affair with the penguins at Diamond Island Resort. That night, we joined the Penguin Tours operated by Stanley Tour Co. Together with a small tour group and an experienced guide, we walked into the dark just to watch the little penguins getting out of the sea and waddling up the shore to the rookery where the nesting chicks await their parents.
The guide has a special torch to show us the penguins. Do not use flash photography!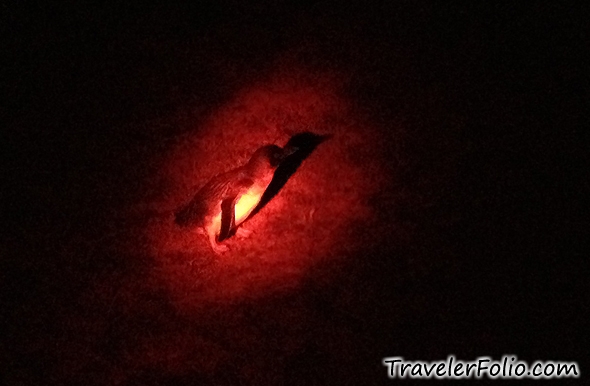 Pretty clear photos taken from the dark, aren't they? Guess how I took these photos? I used iPhone 4S! It works really well even in such low light condition. Amazing experience.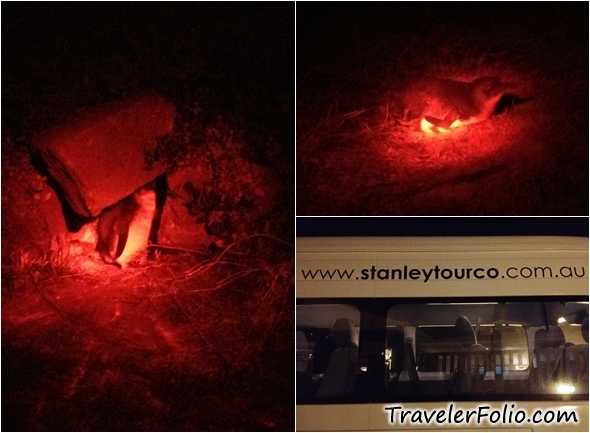 For Penguin Tours, check out Stanley Tour Company website http://stanleytourco.com.au/
Stay tuned for Tasmania Day 4!
Read Tasmania East Coast Attractions and all posts on Tasmania.