As we drove out of Ipoh, we stopped over in Taiping (太平) for photo-taking before we proceed to Penang island. Taiping literally means "PEACE" in Mandarin! It used to be the capital of Perak, after it took over from Kuala Kangsar. Now Ipoh is the state capital.
Taiping town with rows of rustic shophouses.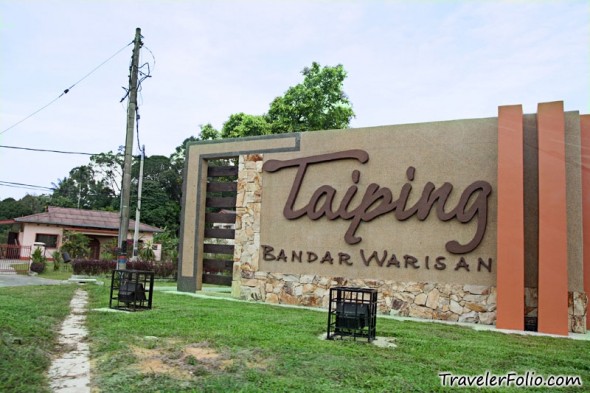 What is there to see in Taiping? Well, I visited Taiping Zoo many years ago. The zoo is very "original" as somehow I feel that the railings and fences are low and we can observe the animals in the enclosures at close range. Taiping zoo is the oldest in Malaysia. Night Safari is next to the zoo.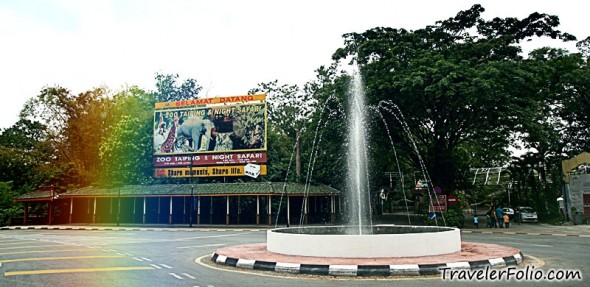 Saw thick black smoke rising into the air while on the road. Later when we drove past the spot, we saw a heap of tyres on fire! Gosh, bad air pollution.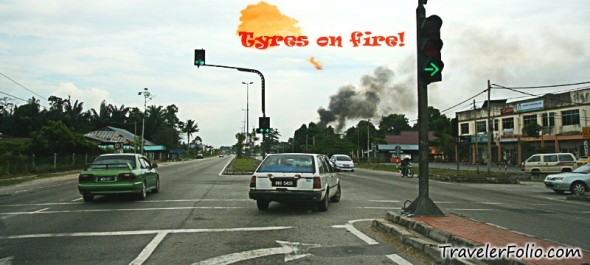 We have ERP gantries all over Singapore, and Malaysia has toll gates like this one. Time to pay a few Ringgit dollars, based on the distance travelled from Ipoh to Taiping (about 30mins drive).
Next, Taiping Lake Gardens.