Don't miss this Fish Market when you are in Sydney. It's the world's second largest seafood market in terms of variety outside of Japan's Tsukiji fish market and the largest of its kind in the southern hemisphere. Over 100 species of seafood are freshly harvested in both Australia and New Zealand each day. In terms of quantity, over 14,500 tonnes of seafood are traded at auctions each year.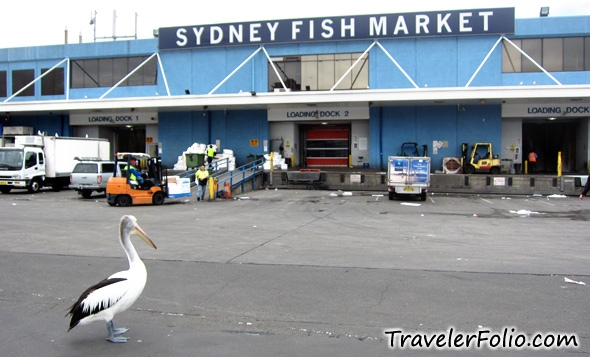 The auction floor at the Market where the fishing community bids for the fresh catch of weekday mornings from 5:30am. The Sydney Fish Market conducts public 'Behind the Scenes' tours of the auction every Thursday morning from 7:55am for A$20.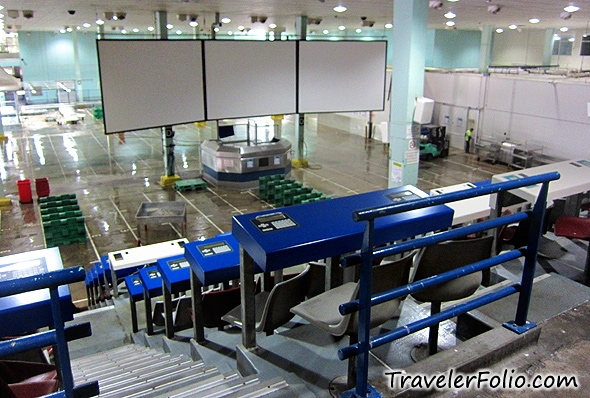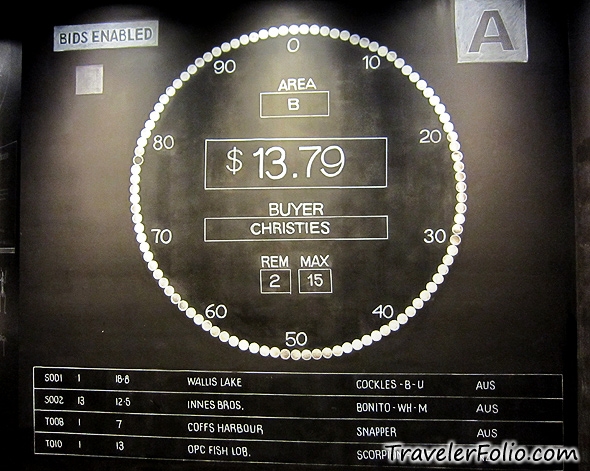 A popular attraction among locals and tourists alike, there are 6 seafood retailers, bakery, gift shop, sushi bar and seafood restaurants to dine indoor or alfresco at the Fish Market for a relaxing afternoon.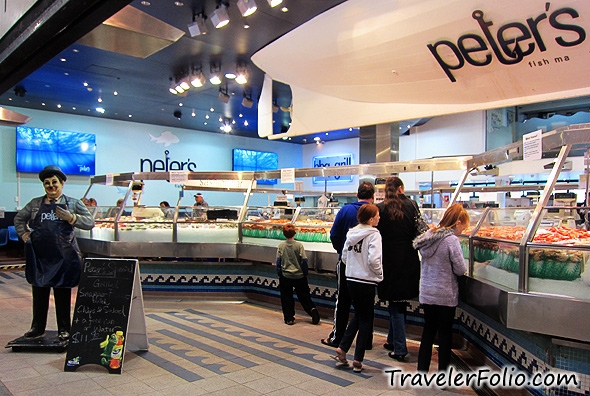 Fresh catch on sales at the market.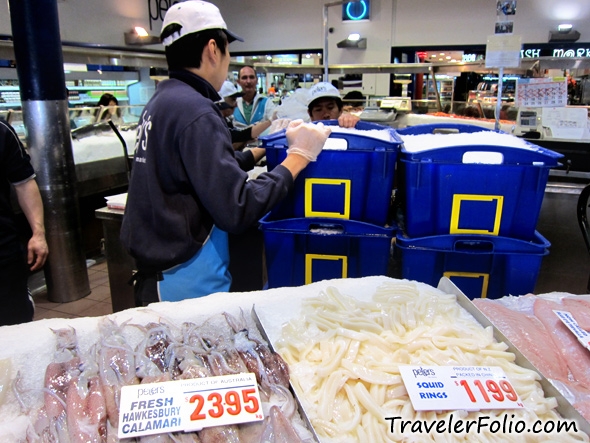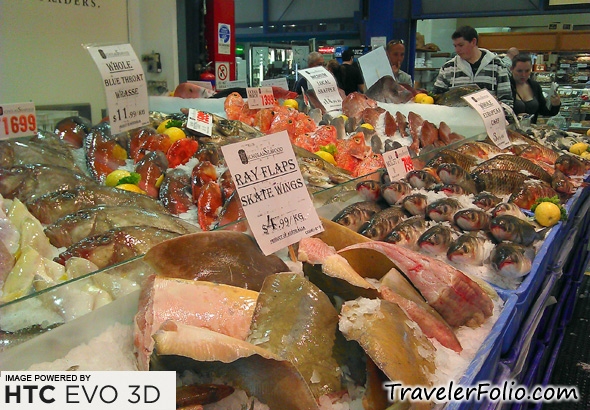 A great variety of fresh seafood for purchase.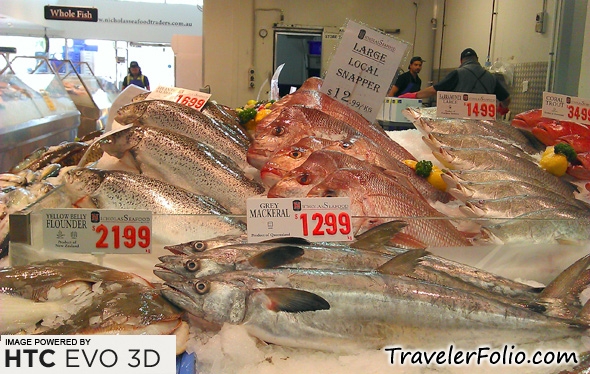 Atlantic salmon cutlets caught in Australian waters.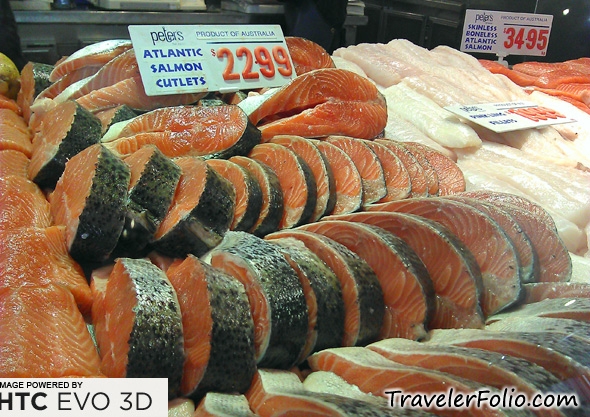 Oyster shucker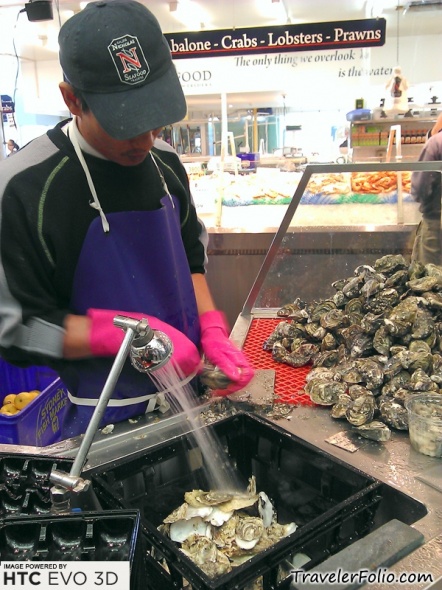 Red spot whiting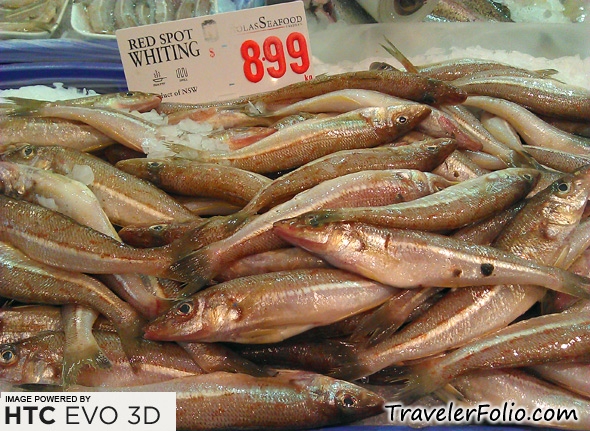 Mullet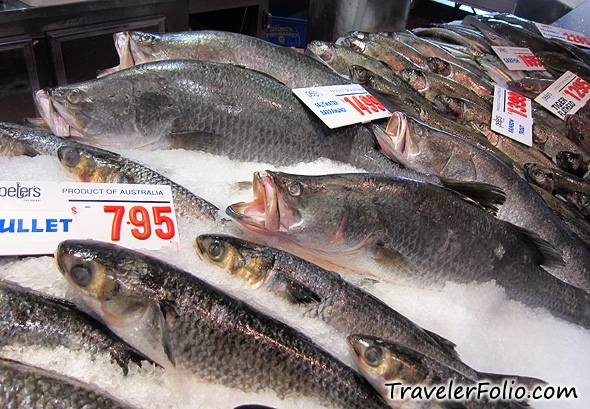 Lobsters!!
Half shell saucer scallops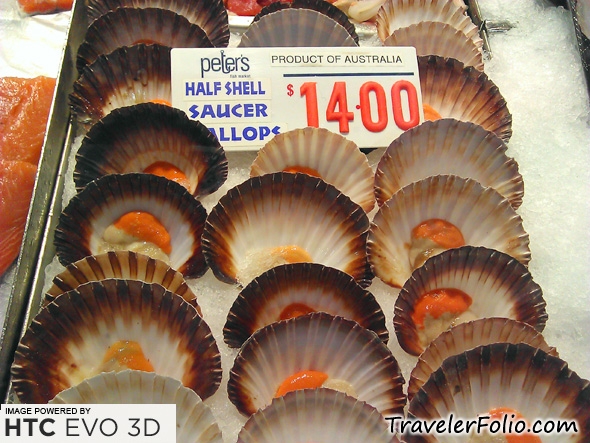 Sand whiting and ocean perch. This is like an education tour for me to learn the names of a variety of fish at the market.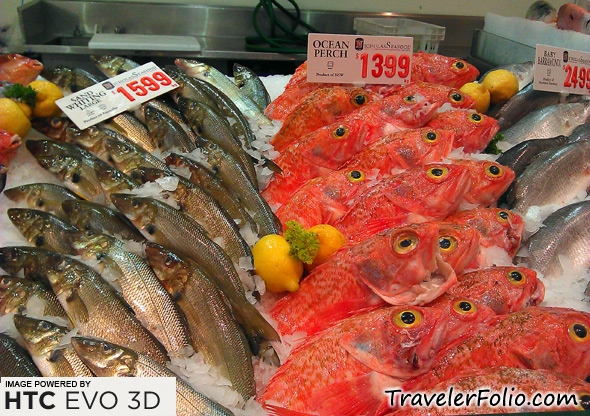 The Sydney Fish Market is not just a working fish market that also hosts retailers and restaurants; the Sydney Seafood School at the premises is one of the leading cooking schools in Australia. Over 14,000 people attend the school annually to take up seafood cooking courses that specialise in a variety of seafood specialty and cuisines.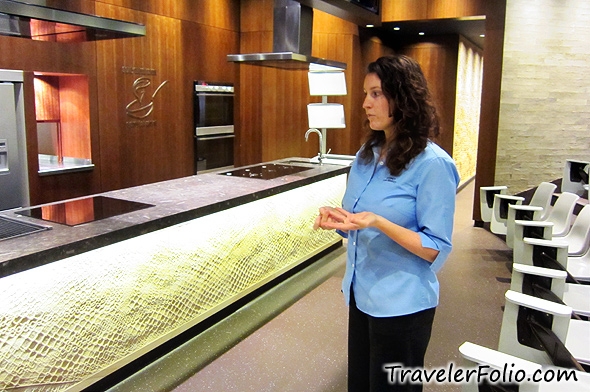 A board written with Seafood Storage Tips and recipes in one of the classrooms.
Seafood restaurants and retail shops.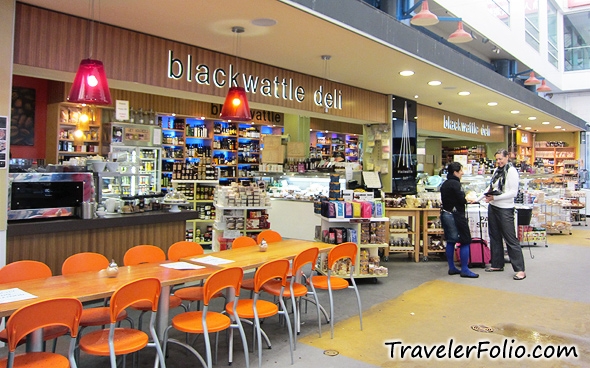 Pelicans on the move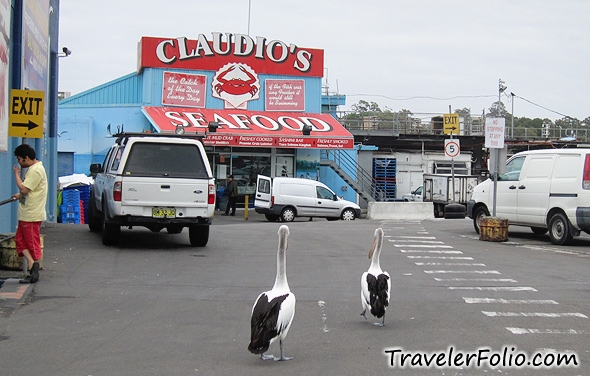 Sydney Fish Market Visitor Info
Bank Street
Pyrmont New South Wales 2009
Website: http://www.sydneyfishmarket.com.au/
After our tour at the Fish Market, both Duglass and I walked to the nearby station and took the Light Rail back to the Sydney city centre. Stay tuned for more updates on my Sydney trip!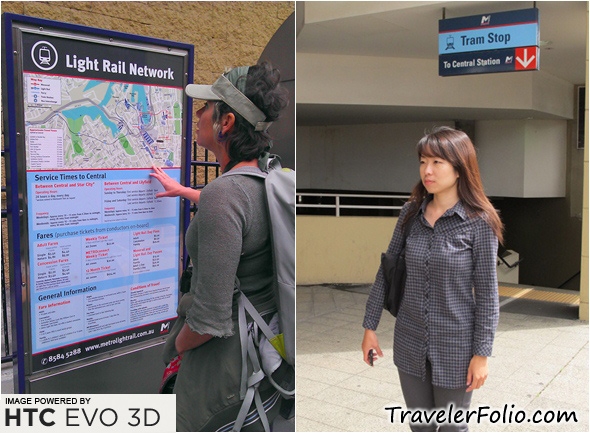 Rail track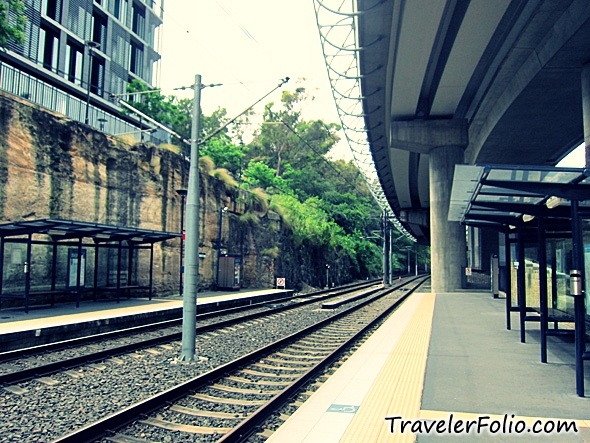 Stay tuned for more updates on our HTC Sydney Escapade! In the meantime, check out Asiaone microsite http://creative.asiaone.com/2011/IA/htc_IA111006/vote.html to pick your favourite photos taken by Willy, Alvin and I, cast your vote and win HTC EVO 3D phones worth S$895 each!