The 2,500 year-old Shwedagon Pagoda is the most iconic landmark in Yangon, the holiest Buddhist site in Myanmar as it enshrines the relics of the four Buddhas who had attained enlightenment. This impressive tourist and pilgrim attraction is a custodian of Burmese architecture, sculpture, history and art.
Standing at about 100 metres on Sanguttara Hill in Dagon Township, the glowing Shwedagon Pagoda is covered with gold plates and gold leaves, decorated with thousands of diamonds, gems and golden bells at the top of the stupa too high for people from the ground to see the details. There are 64 pagodas around the base of the stupa.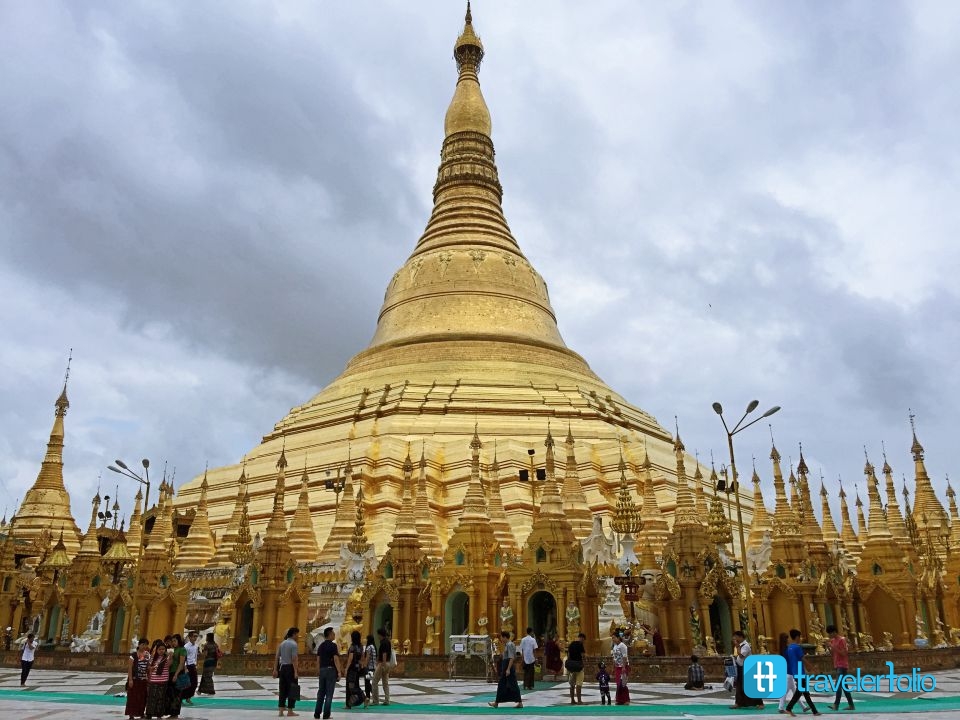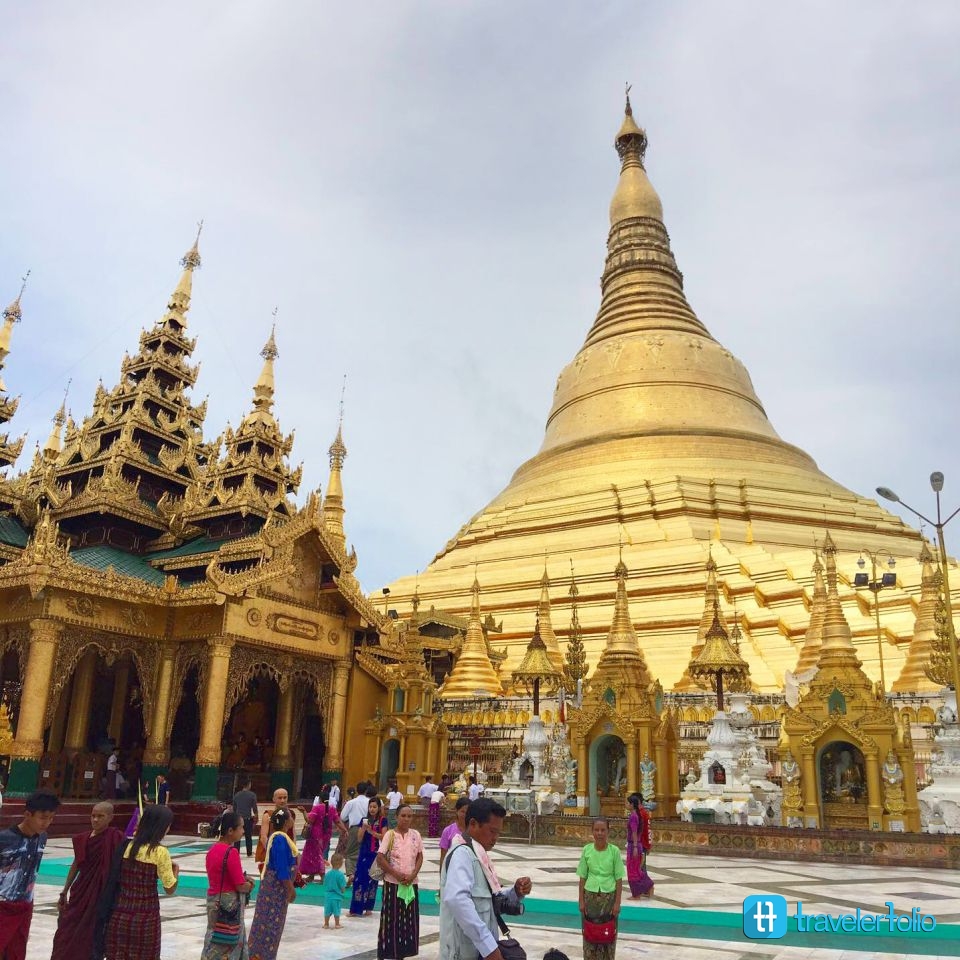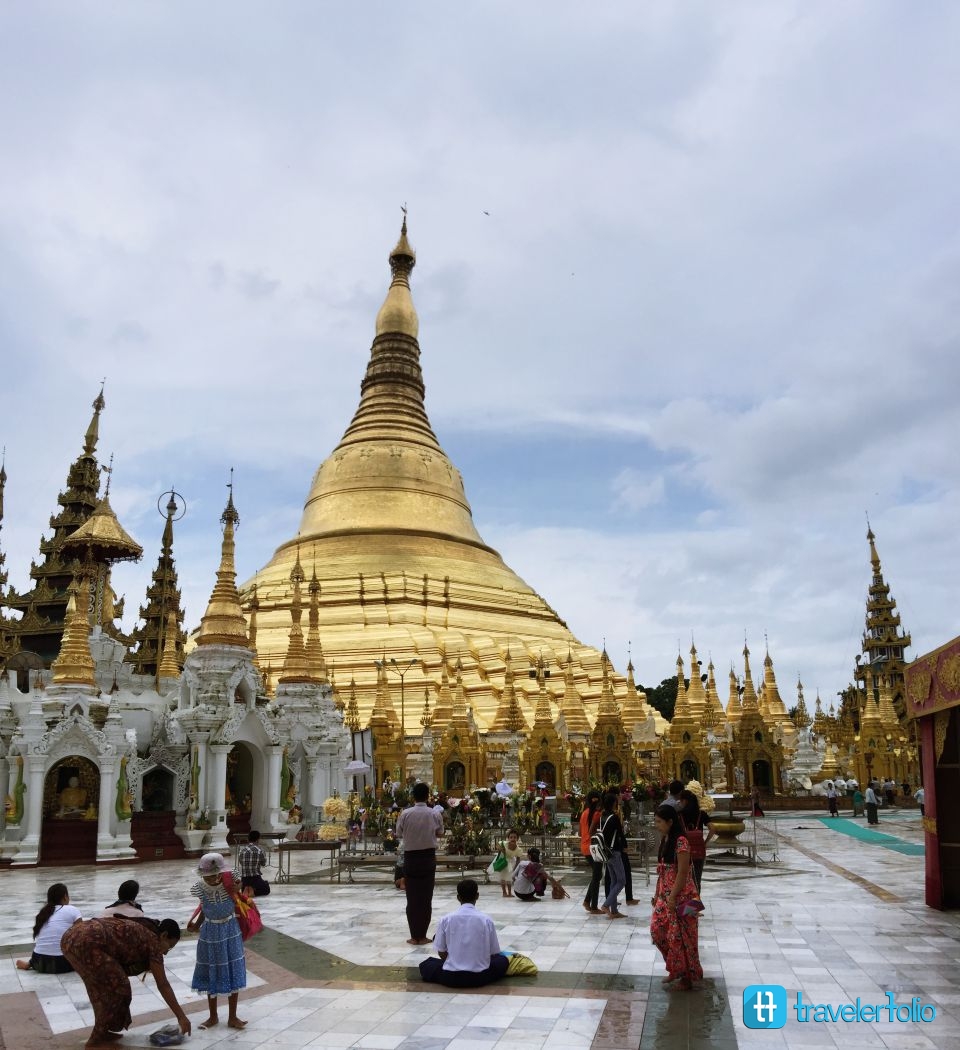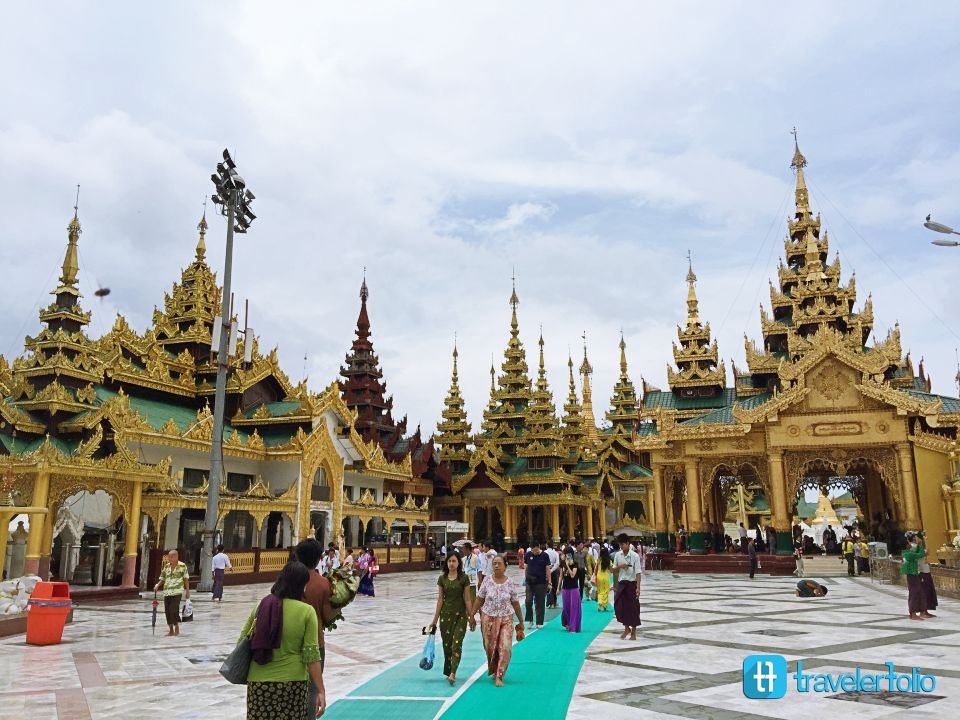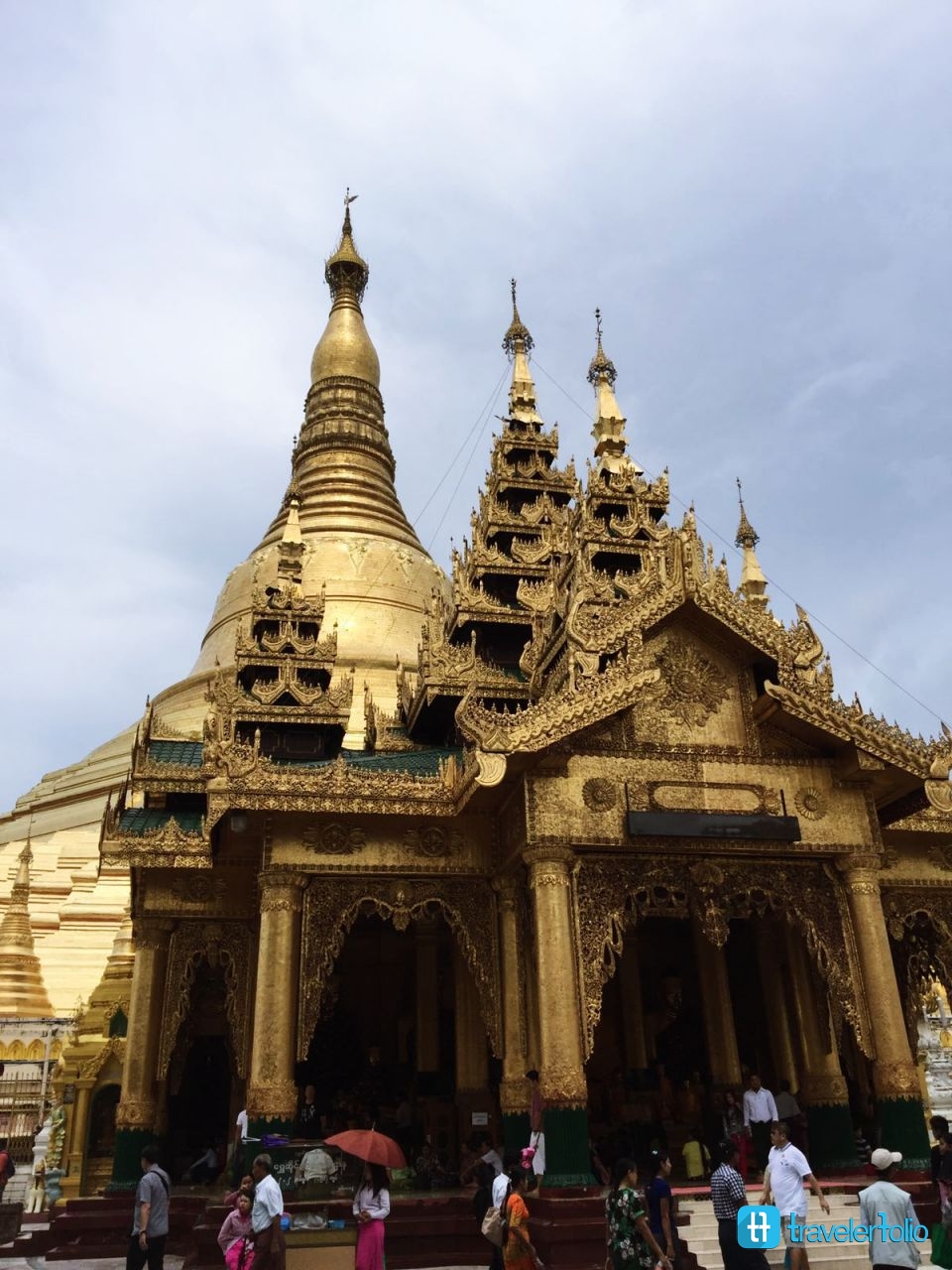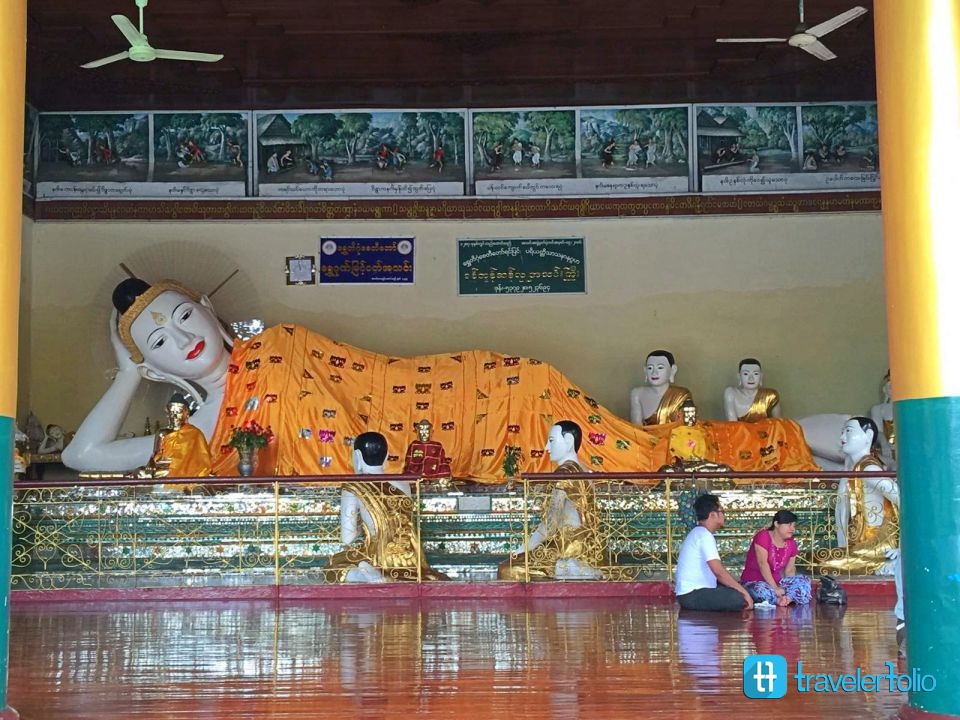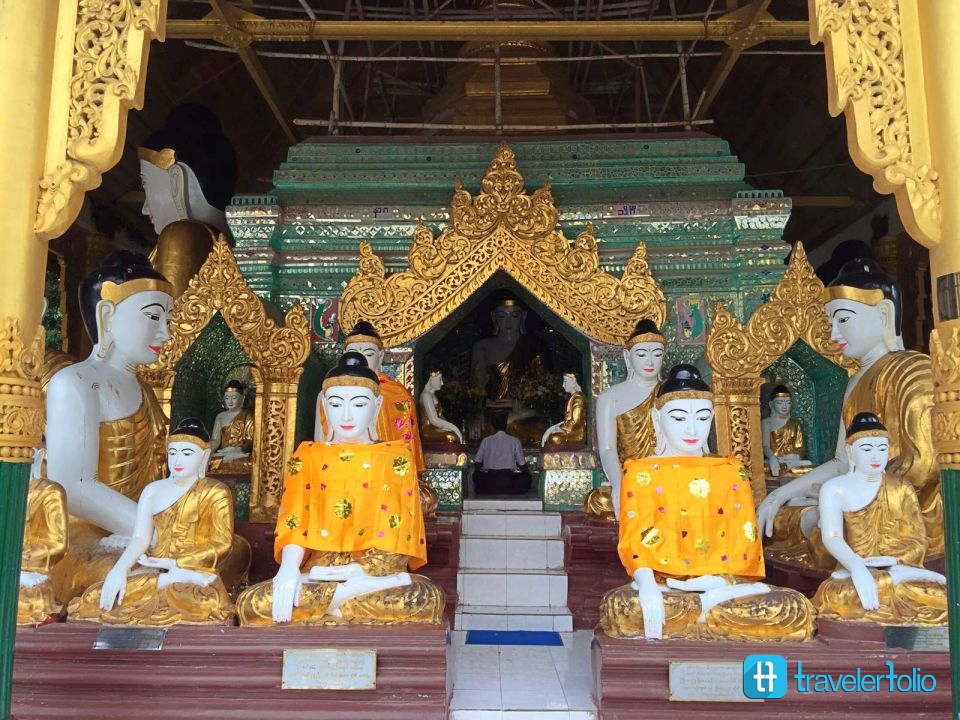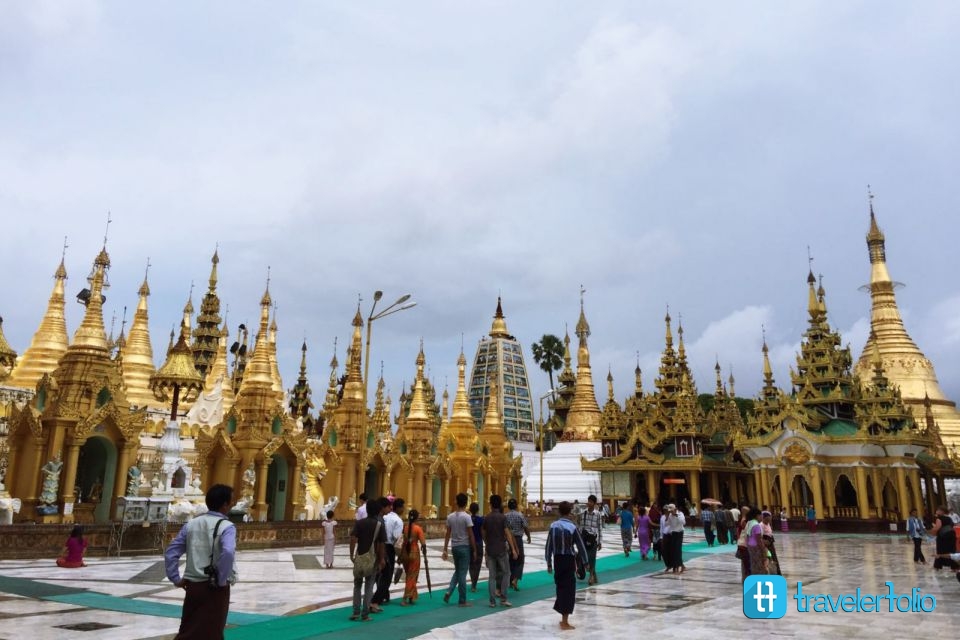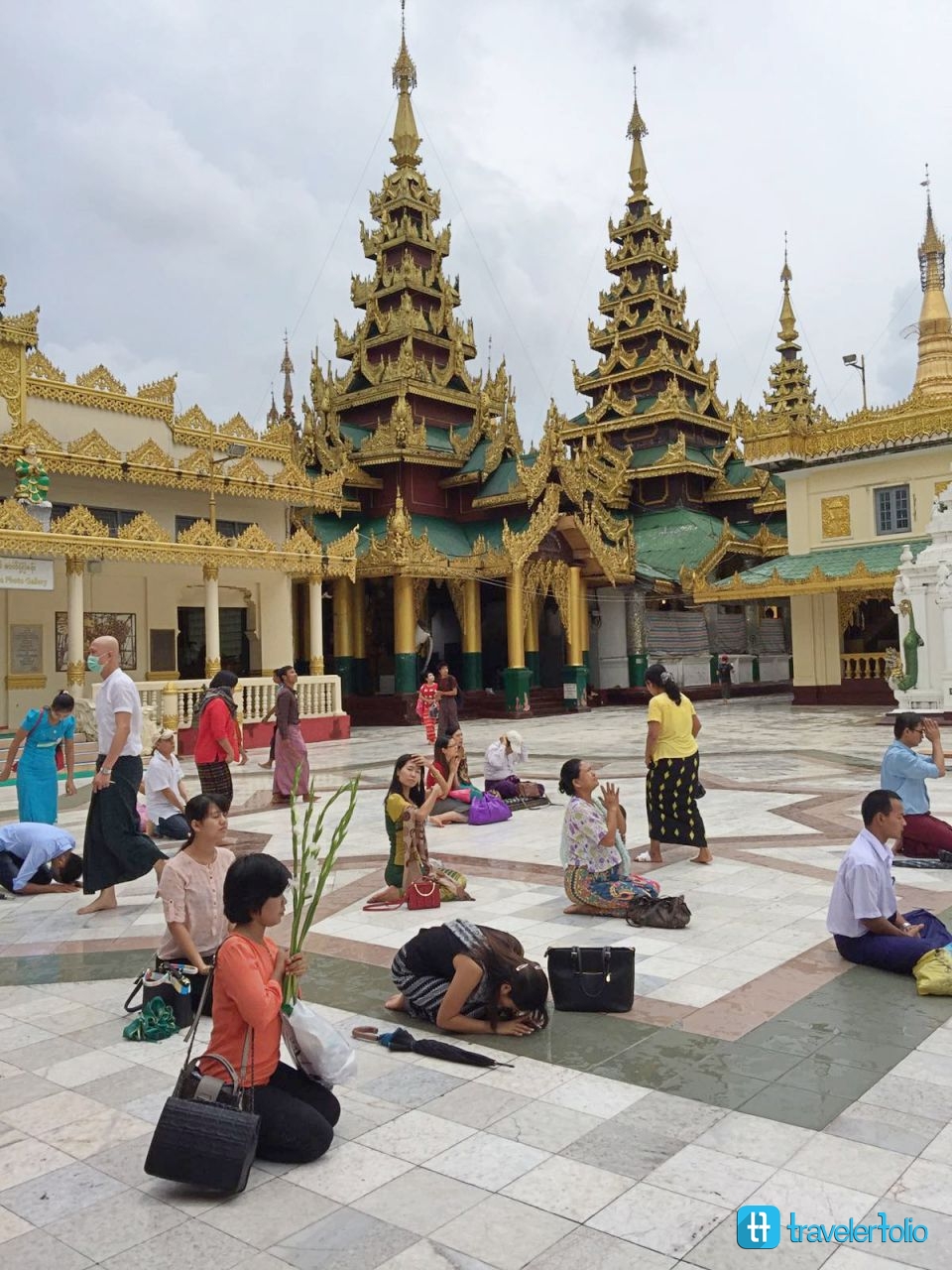 Devotees pouring water over the statue, offering flowers and worshipping.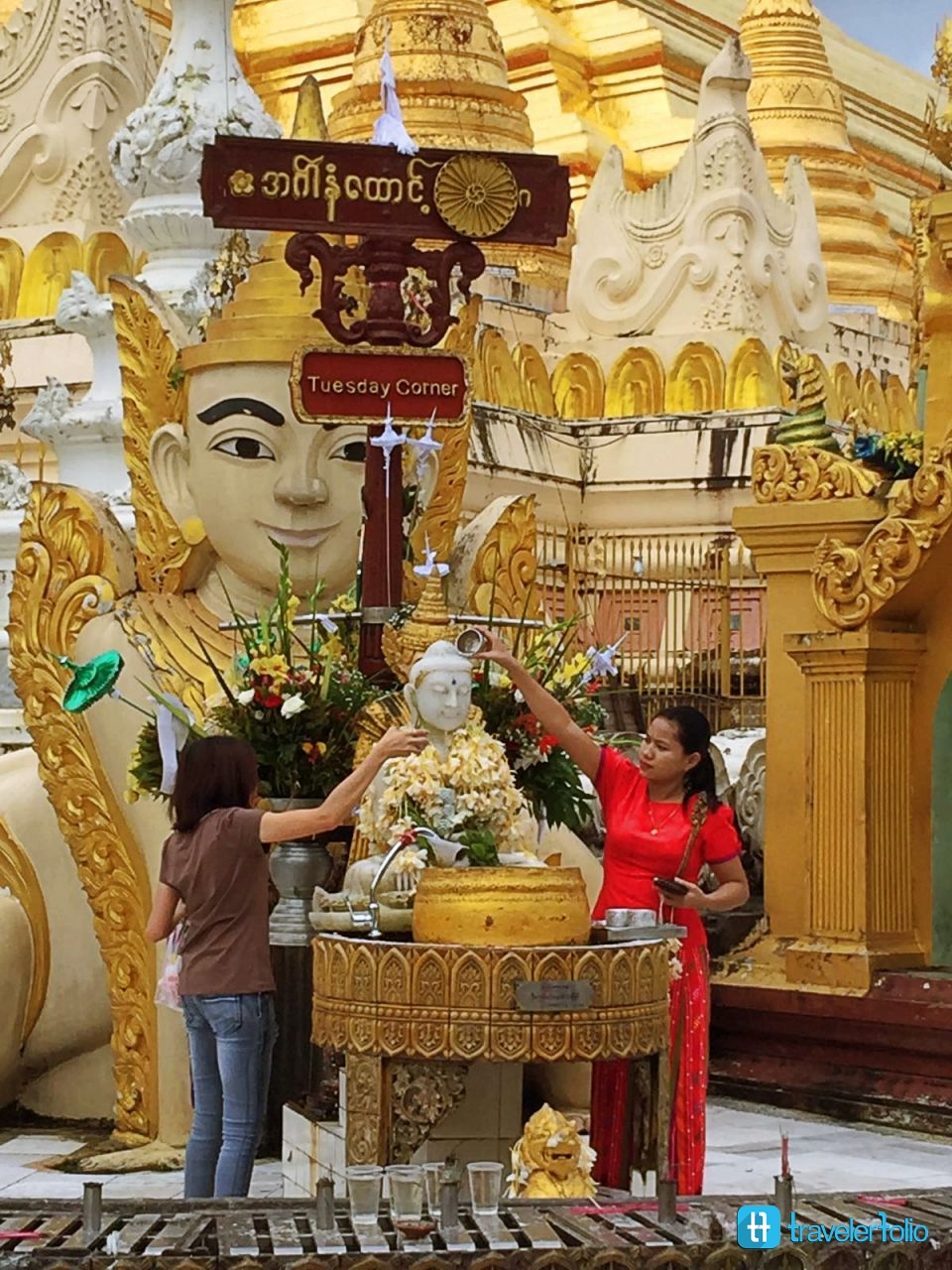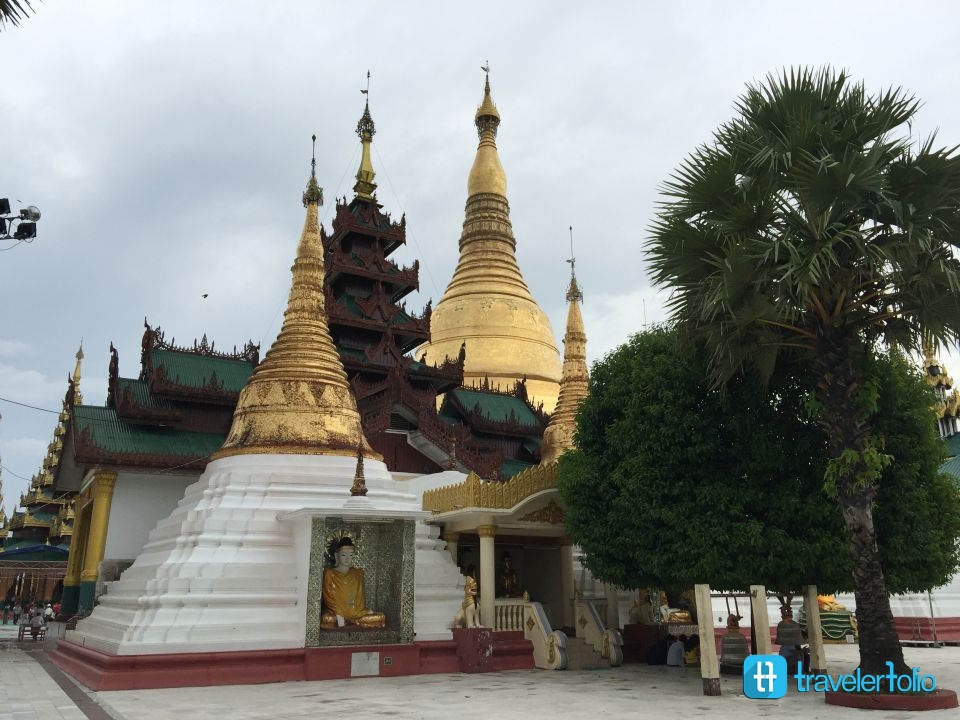 The East entrance of the Shwedagon Pagoda at Gyatawya Road.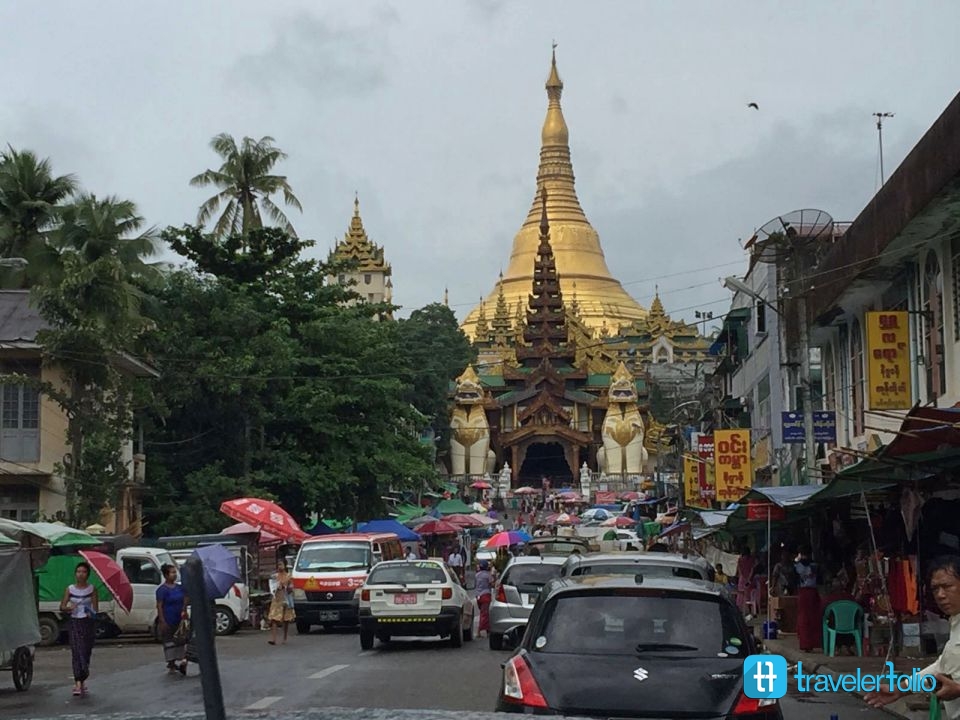 There are 4 entrances to the Shwedagon Pagoda:

South entrance – Shwedagon Pagoda Road
West entrance – U Wisara Road
North – Arzarni Road
East – Gyatawya Road

Dress code to be observed by pilgrims and visitors at the Shwedagon Pagoda:
DO NOT wear ladies blouse with wide and deep hives; NO short pants and skirts above knee; shoes, socks and stockings are NOT allowed inside.

Opening hours: Daily. Last admission at 21:45 hr.
Entrance fee: US$ 8/-