Kelly visited Shirakawa-go Village, one of the UNESCO's World Heritage Sites in the world. This small traditional village, located near Takayama, is also one of the snowiest places in Japan, with 95.7% of Shirakawa covered by forest.
The uniqueness of Shirakawa-go Village is its showcase of distinctive Japanese style of buildings called gasshō-zukuri, literally means "clasped-hands" style.
This night scene of Shirakawa-go Village is just so mesmerizing! Oh man! They look like yummy chocolate X'mas log cakes!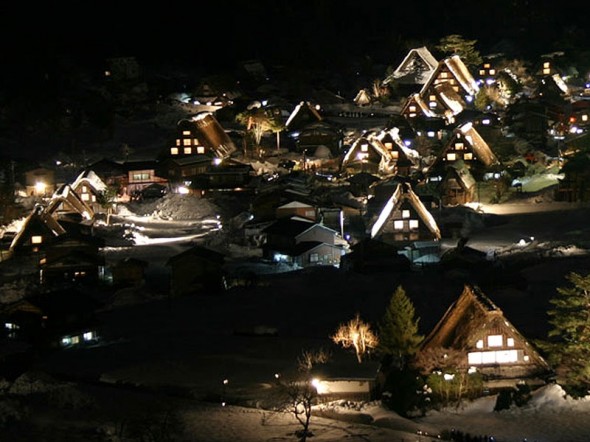 Photo credit: Wikimedia
Shirakawa-go Village, a haven in winter.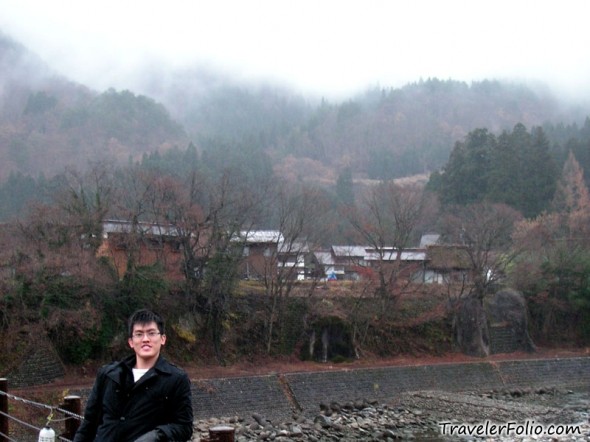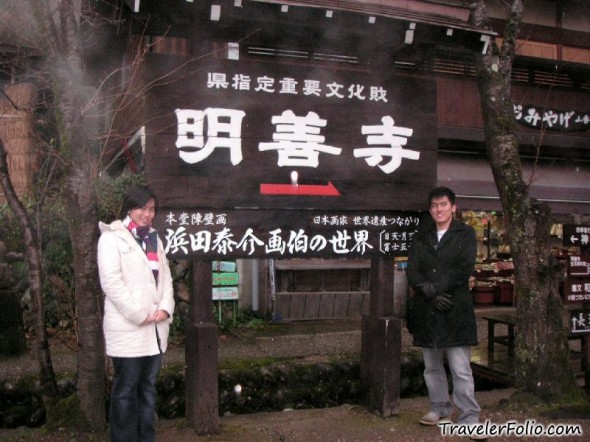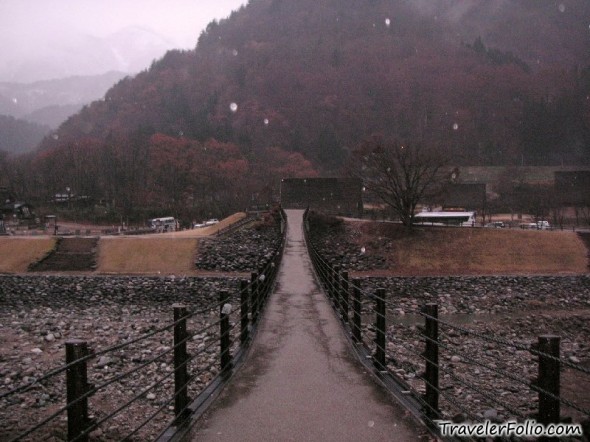 The mystical mountain range behind the Minka (民家, literally house(s) of the people)- private residences constructed in any one of several traditional Japanese building styles.