On the way to Edinburgh, the capital of Scotland from Hadrian's Wall in northern England. Our coach stopped over at the border of England and Scotland for us to take photos.
There is a huge rock with one side inscribed with "England" and the other side "Scotland".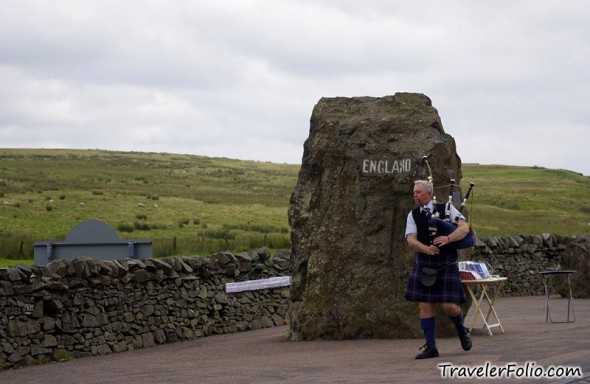 The Scottish bagpiper playing some famous pipe tunes.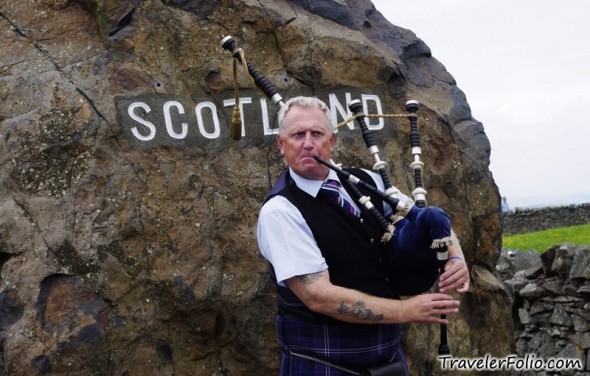 £0.99 tasty softee with a chocolate twirl.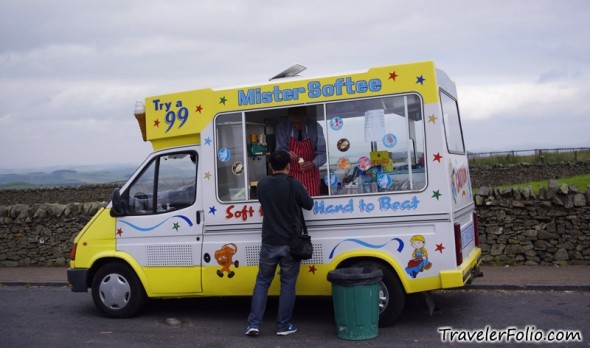 Crossing the border to the Scottish countryside…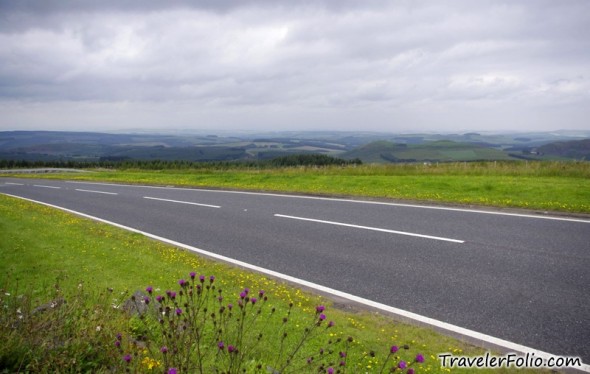 I suppose this is the Glenfinnan Viaduct. If you are a Harry Potter fan, you'll be interested to know that Hogwarts Express crosses the viaduct to Hogwarts School of Witchcraft and Wizardry!
Correction (30-Dec-13): A reader pointed it out, that the viaduct is Leaderfoot Viaduct which crosses the river Tweed in the borders (near Melrose) – the Glenfinnan is actually much further north on the line between Fort William and Mallaig.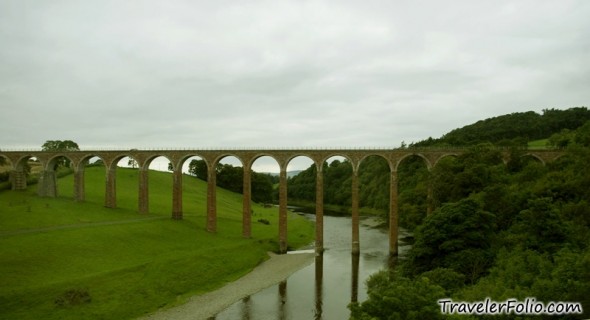 Jedburgh Abbey – As cited, the historic site was "attacked and occupied more than a dozen times in the struggles between Scotland and England."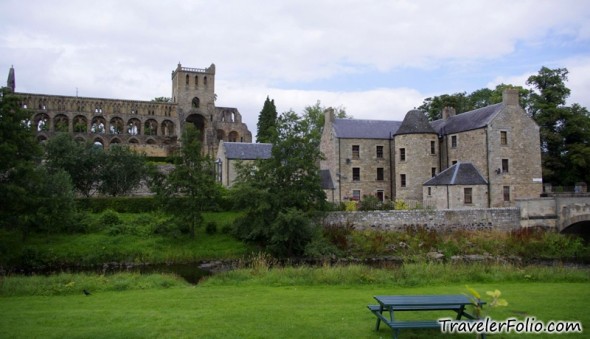 We spent three nights in Edinburgh and attended the Fringe Festival, the largest arts festival in the world and ventured into the Scottish Highlands to look out for Nessie in Loch Ness! Check out for the updates!
Read all posts of our 11-day UK holiday trip and Wales photos.