Whether you are a wine aficionado or a noob like me, from $10 per class, you can now take advantage of this too-good-to-be-missed opportunity to attend PENFOLDS Wine Appreciation Classes for anyone who would like to taste wine like a Pro.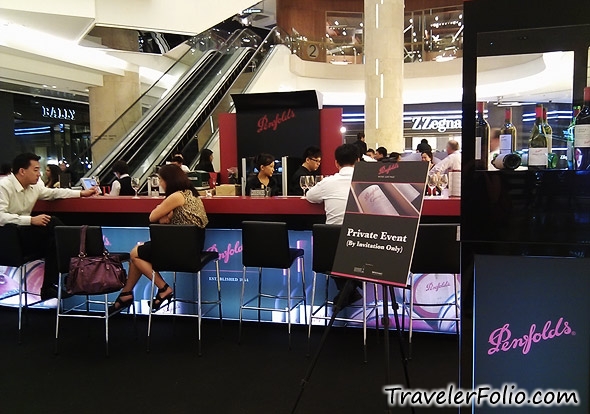 During "The Beginner's Guide on How to Taste Wine like a Pro", you will taste a Chardonnay, Shiraz Cabernet and Cabernet Sauvignon. We were taught by the Wine Ambassador Jane Gibbs and a very experienced sommelier on how to deepen our appreciation for wines, with basic steps like look, swirl, smell and taste.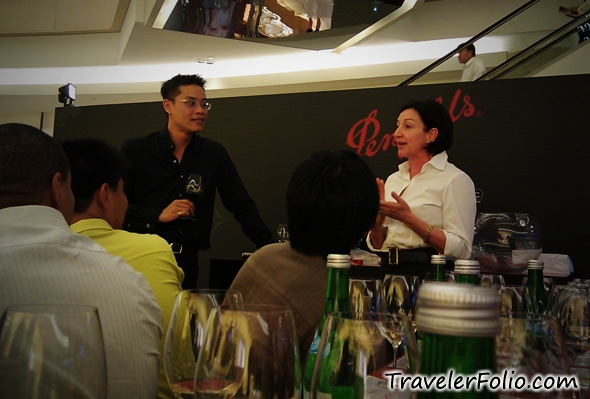 Founded in 1844, PENFOLDS has won numerous accolades for its extensive wine range, among those are the highly remarkable Chardonnay varietals and the 1955 Grange that won 50 over gold medals and set benchmark for longevity, concentration and balance in the Australian wine industry. PENFOLDS has proven that Australian wines are synonymous with the best wines in the world.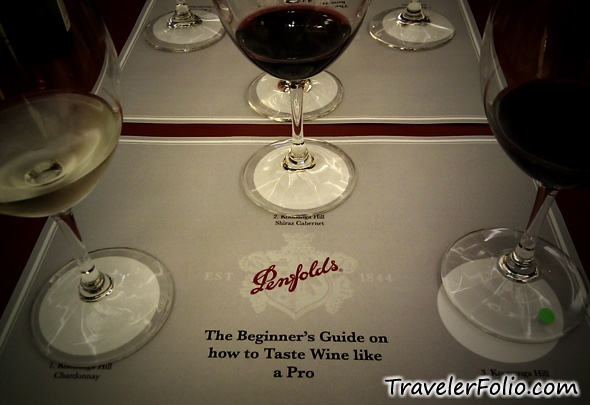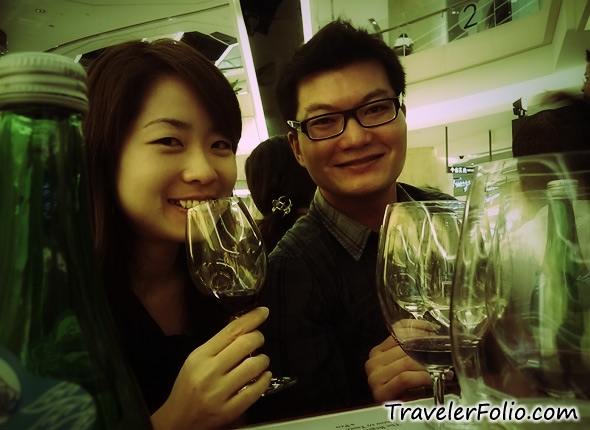 Don't know what kind of wine can go well with your food? "Learn the Secrets of Food and Wine Pairing for your Festive Fare" to discover how our senses respond to different tastes such as sweet, sour or salty with wine. The sommelier also shared a few useful tips on how to prepare steak and seafood with wine and salt.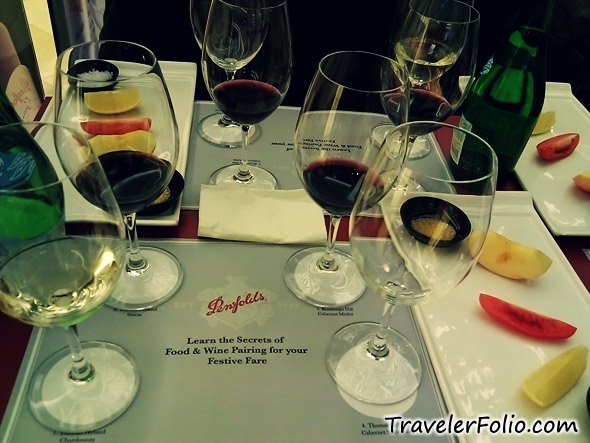 A noob trying to appreciate wine like a pro!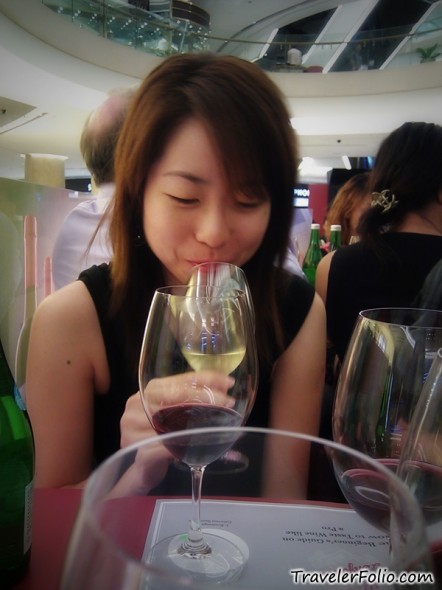 The night was still young after our wine appreciation class ended and we had dinner altogether with "atas" wine enthusiasts.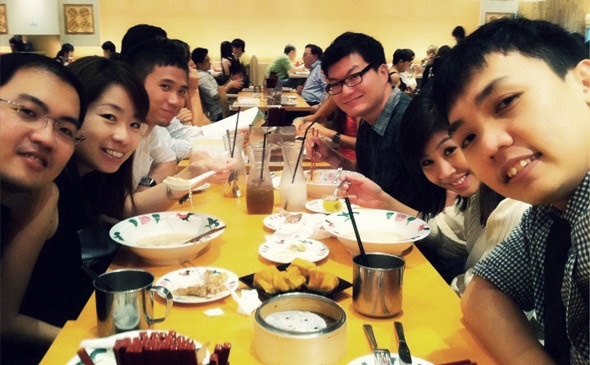 PENFOLDS Wine Appreciation Classes
Venue: ION Orchard Level 1 (next to Miu Miu & Omega), Singapore
Date: 2nd to 7th November 2010
Classes are only limited to 16 places each on a first-come-first serve basis. Due to overwhelming response, I would suggest you register for the classes TODAY to avoid disappointment.

Register online for PENFOLDS Wine Appreciation Classes
Photos in this post were taken by HTC Desire 8mpx camera.