Murals are popping up across the old streets and back alleys of Georgetown, a UNESCO World Heritage Site on Penang island. The street art trend in Georgetown was started by Lithuanian artist Ernest Zacharevic.
It's always great to catch up with friends when overseas, so that they can tour us around! Meet Valyn (the pretty Penang blogger on valynlim who claims she's half-tourist) and Tania, the young lady boss of Wei Wu Guan (威武馆), an interesting Kung Fu themed cafe on the historic trail of Georgetown.
Without Tania and JJ as our guides, I guess we won't be able to see so many lovely murals in the nooks and corners of Georgetown.
This mural installation with swings and painting of a brother and sister can be found at Chulia Street. The 'Step By Step Lane' road sign is just part of the art work.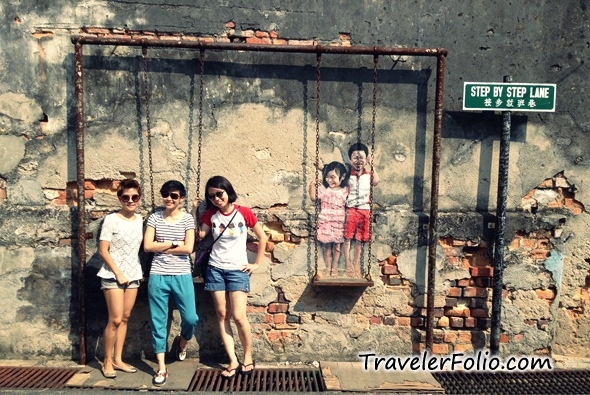 Just outside our friend's Kung Fu themed cafe (Wei Wu Guan, 122-C, Jalan Burma / near New World Park), you will see the two recently painted murals.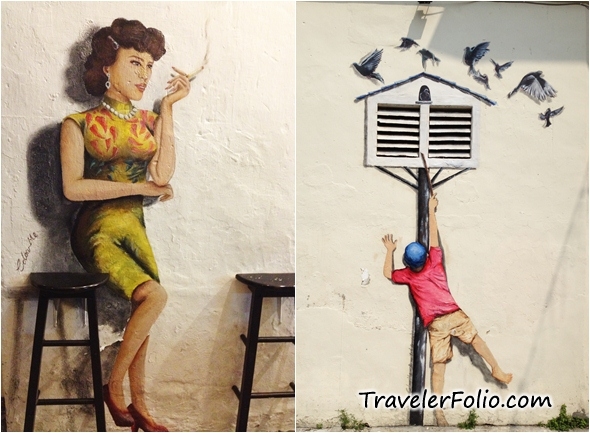 Tania was demonstrating her Kung Fu skill at Wei Wu Guan themed cafe. Don't play play. She knows her stuff. Together with her younger sister, both in their twenties, they started the cafe business in February this year. Why Kung Fu themed? Not that they really have Kung Fu, it's simply one of its kind in Georgetown.
Mind you, the cafe has attracted real Kung Fu masters (think of IP man), some are willing to teach Tania martial arts! Look around the cafe and you'll find Kung Fu sketches done by the sifu!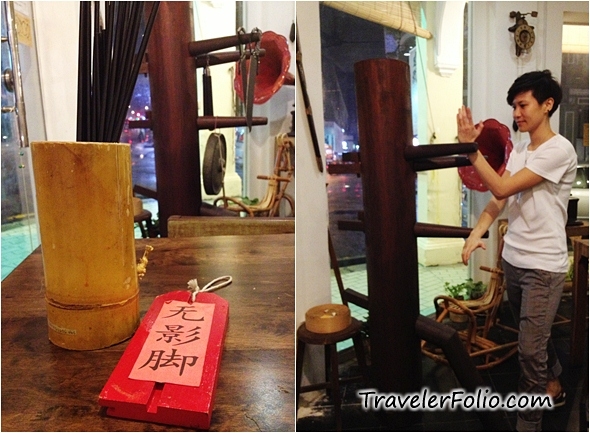 The Kung Fu girls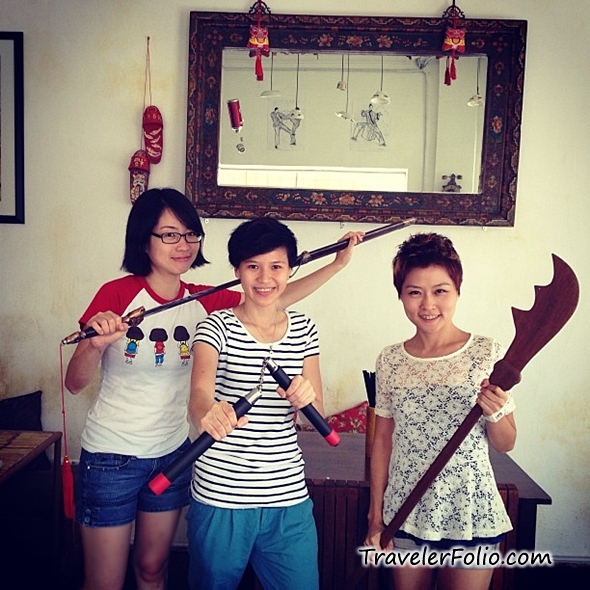 Tania prepared all these dishes by herself. No added MSG. Pretty much taste like home-cooked food!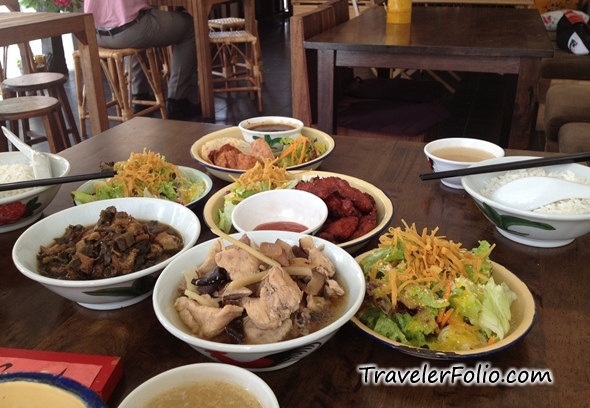 There is a long list of hot and cold beverages to choose from. We had hot tea with orange and honey, and the ever popular calamansi – a customer finished 7 mugs!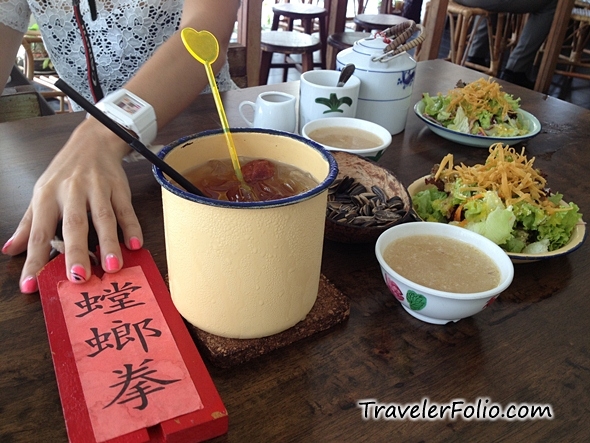 Interesting, at first we thought these books were menus. They are used for collecting bills. Creative.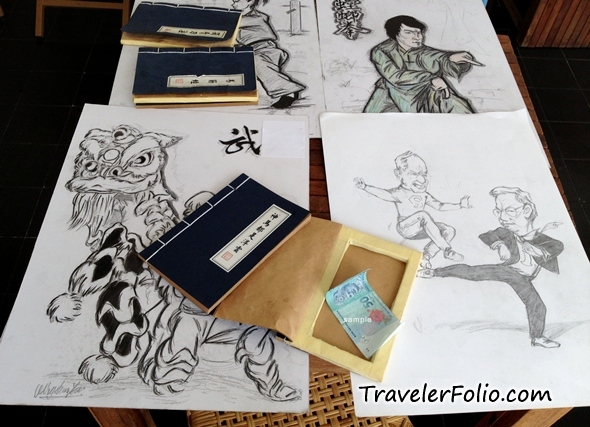 We fought a lot that day. After lunch at Wei Wu Guan, we continued exchanging martial arts techniques at Lebuh Ah Quee, Georgetown. Who's the real sifu?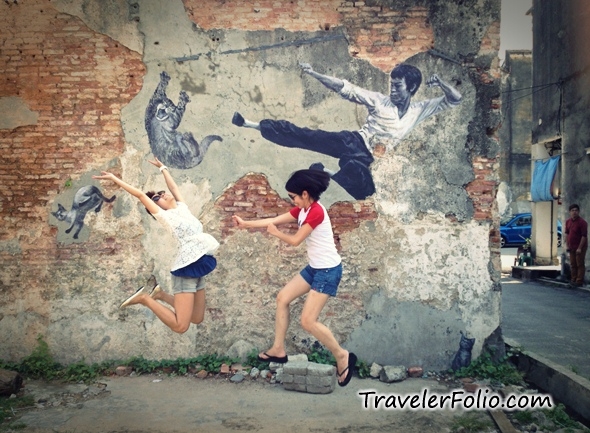 You can find this on the other side of the 'Kung Fu' mural.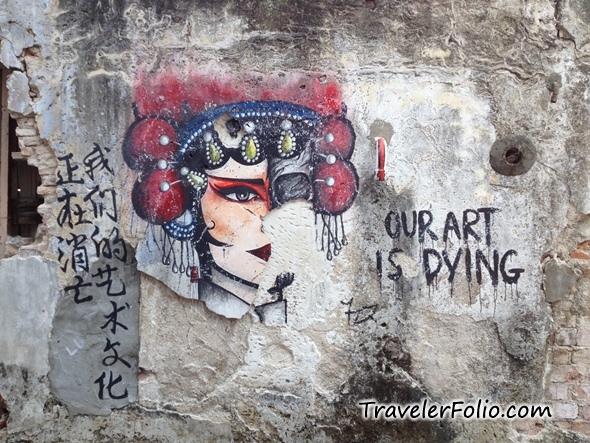 There's really no one on the bike at Lebuh Ah Quee.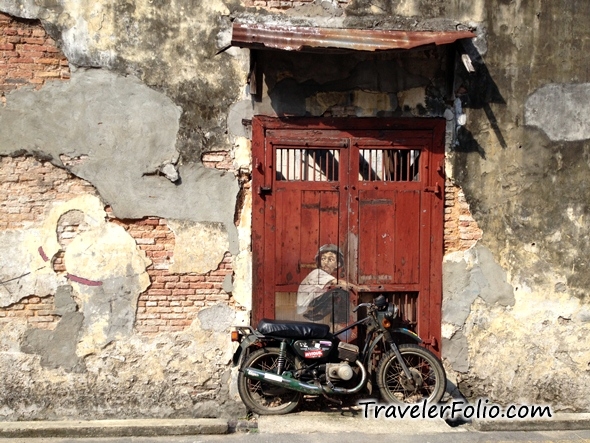 Then we played basketball at Gat Lebuh Chulia, opposite the "Children on the Swing" mural. I had too much Char Koay Teow and Assam Laksa to burn off.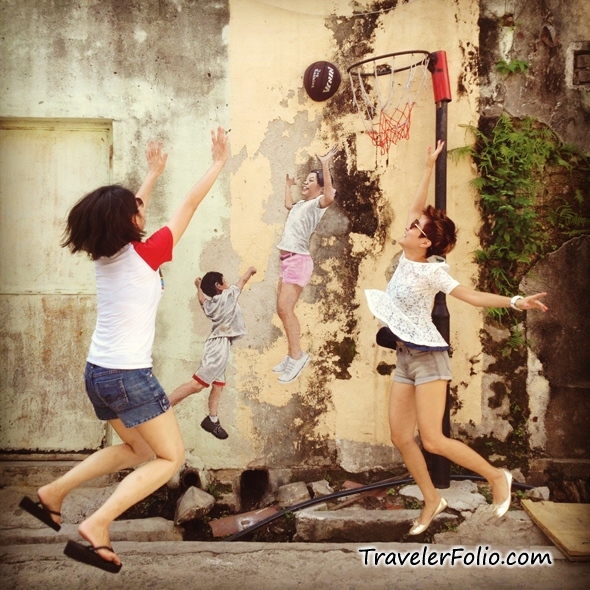 Rodents beware. The huge ginger cat is here at Gat Lebuh.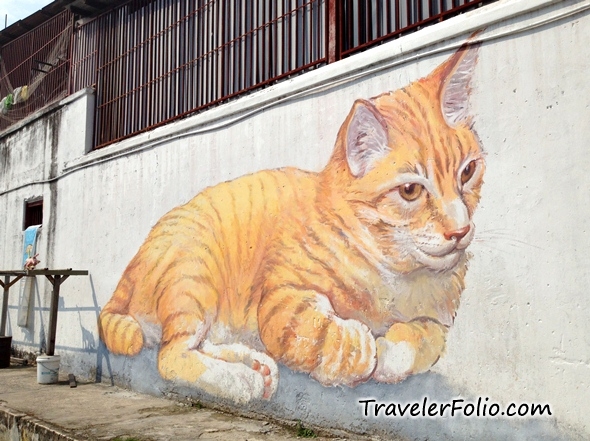 Play hide-and-seek with the rat. It's sneaking around on the other end near the ginger cat.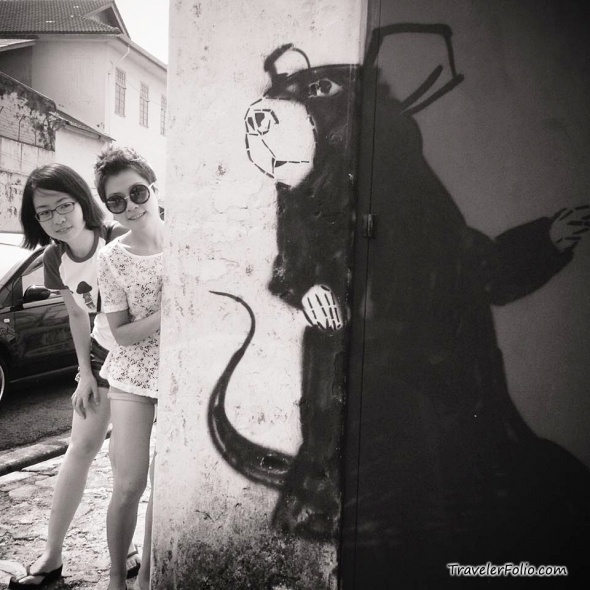 Awww… kittens need shower. Find them at the end of the back alley after the rat.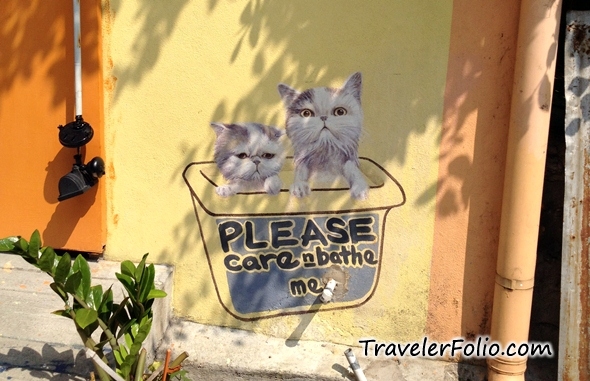 Mural art at Chew Jetty.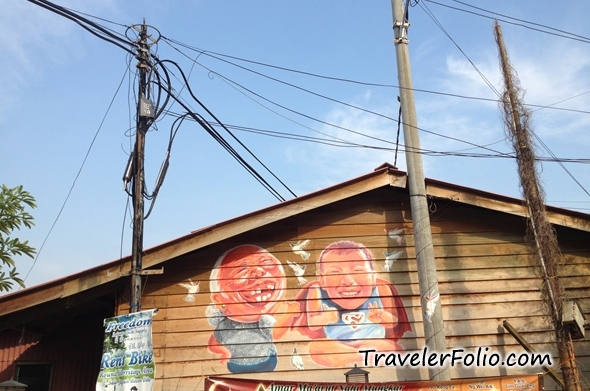 The not-so-little 'Little Girl in Blue' mural at Muntri Street in Georgetown.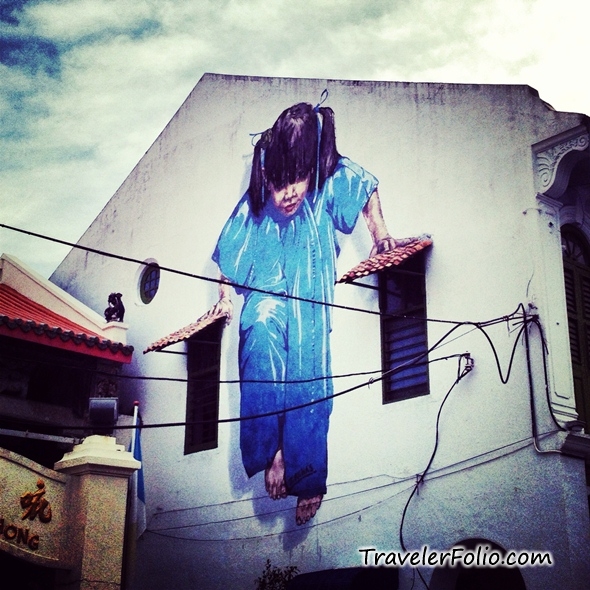 Along Muntri Street, check out the paparazzi at Camera Museum.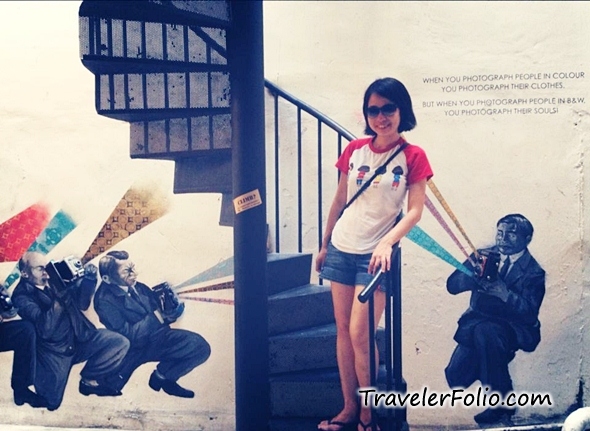 Minions! They are working hard in Georgetown!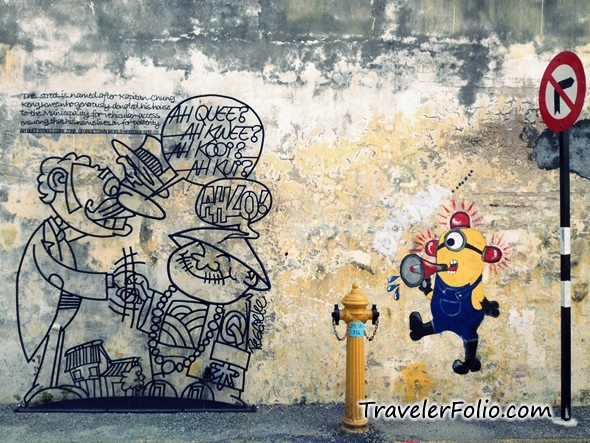 Tense and uptight, these minions have to block the traffic at Lebuh Armenian.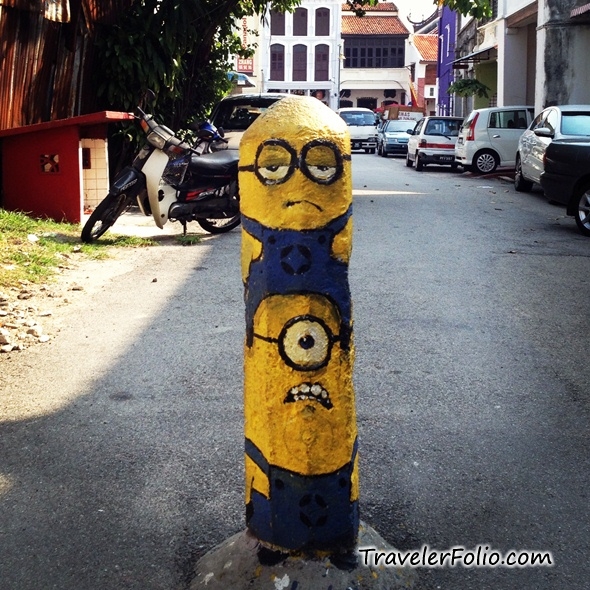 Sifu Minion.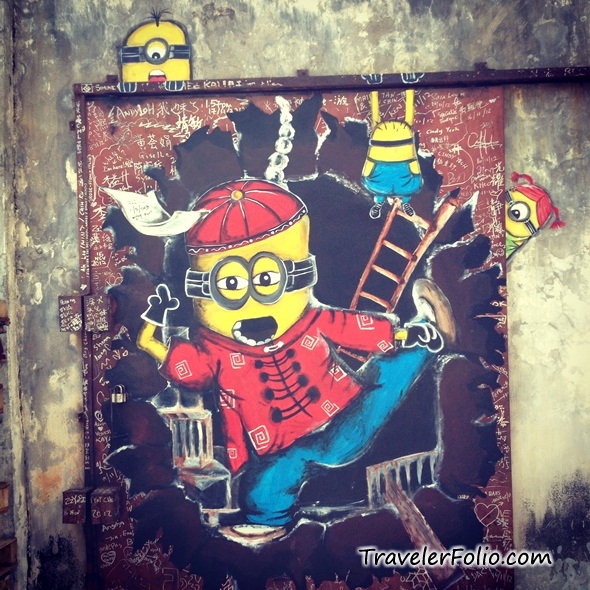 The Trishaw man mural – I think this is the biggest in Georgetown, another masterpiece done by Ernest.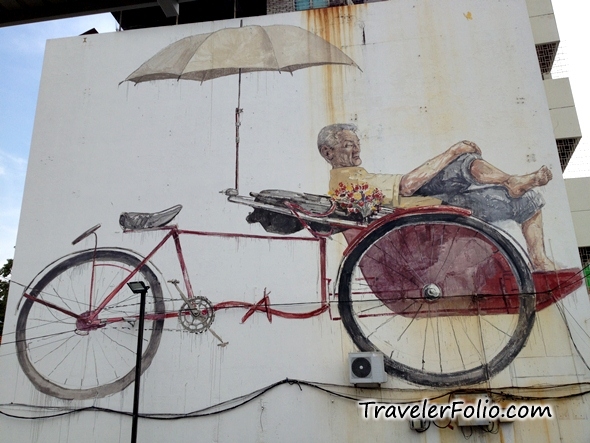 I need to board the flight to Korea soon… Bye for now!