By Sharon Tan
We had the opportunity to try 3 of the distinctive hotels in the Hotel Clover's group of boutique hotels.
First stop, Hotel Clover 33 Jalan Sultan. This is the newest Hotel Clover property which opened its doors in July 2014. Comprising of a row of 17 double storey shophouses, all 88 rooms in Hotel Clover 33 Jalan Sultan had been beautifully furnished, leaving no detail to chance.
Upon entering the loft suite, we felt transported into a Balinese resort. No detail spared in the deco and the furnishings. Everywhere we looked, there were beautiful little touches and these loft suites had been uniquely designed to give an illusion of space and tranquility, and we felt totally carried away into some exotic Balinese island.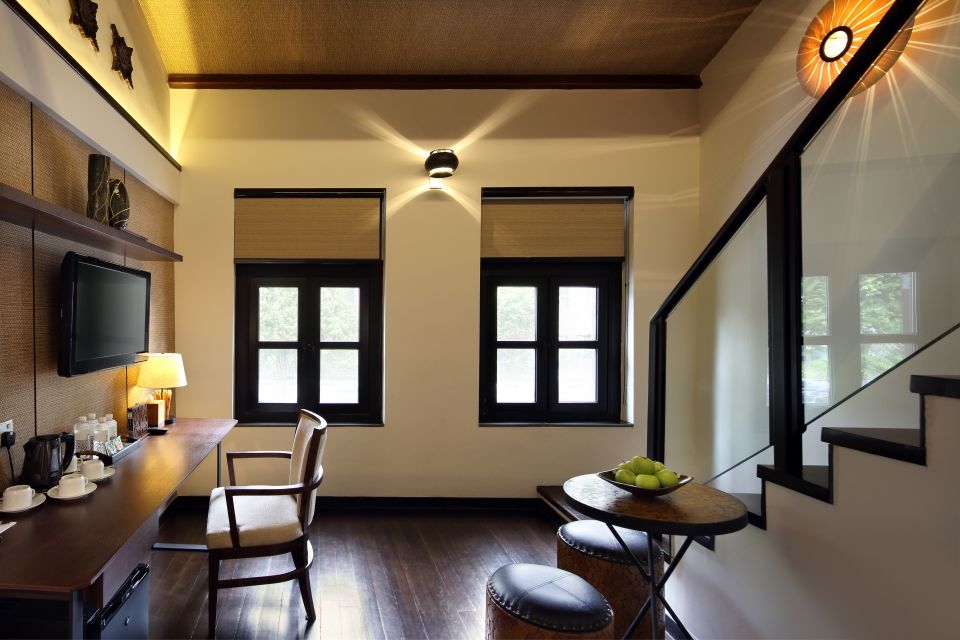 We almost had to remind ourselves that we were still in the midst of Singapore, in one of the busiest areas, right in the heart of Bugis and Kampung Glam.
For a special occasion, why not treat yourself with a night in the Garden Lavish Suite, which is lush, complete with its own hydrobath and sweeping poster bed!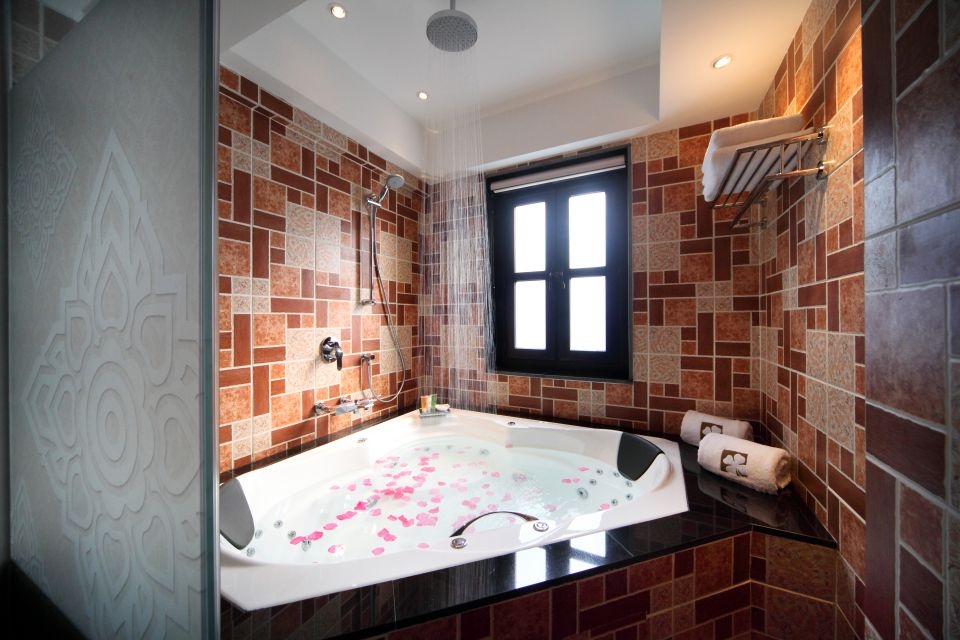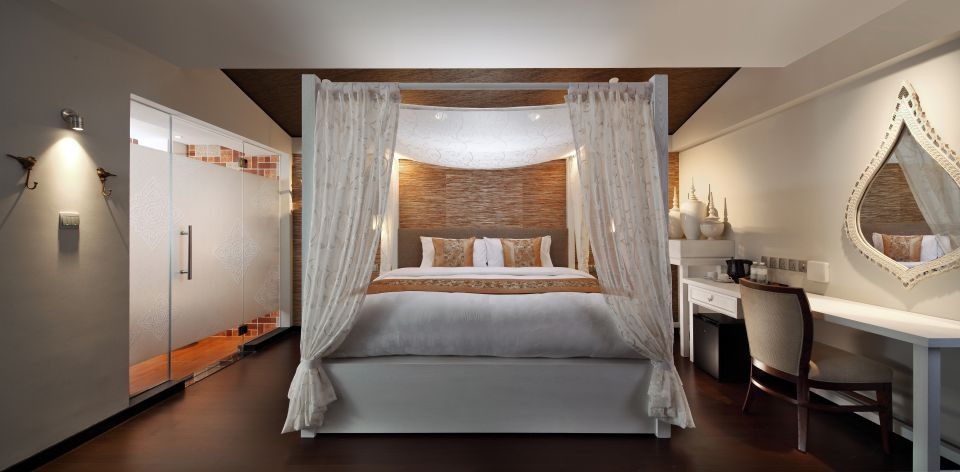 We had the chance to try dinner at Fukusen, the new in house Japanese restaurant run by its very passionate owners who go to all lengths to source the freshest and best Japanese ingredients. Although fairly new to the restaurant scene in Singapore, it has already received raving reviews about its fresh, simple Japanese food done well. We feasted on the wagyu beef, garlic fried rice, pork belly and finished with yummy sweet potato ice cream to cleanse the palate.
Next stop, Hotel Clover The Arts which was certainly a breath of fresh air. I've never been more intrigued to find out this is not a hotel like any other! No two rooms are the same in their 44 individually themed rooms.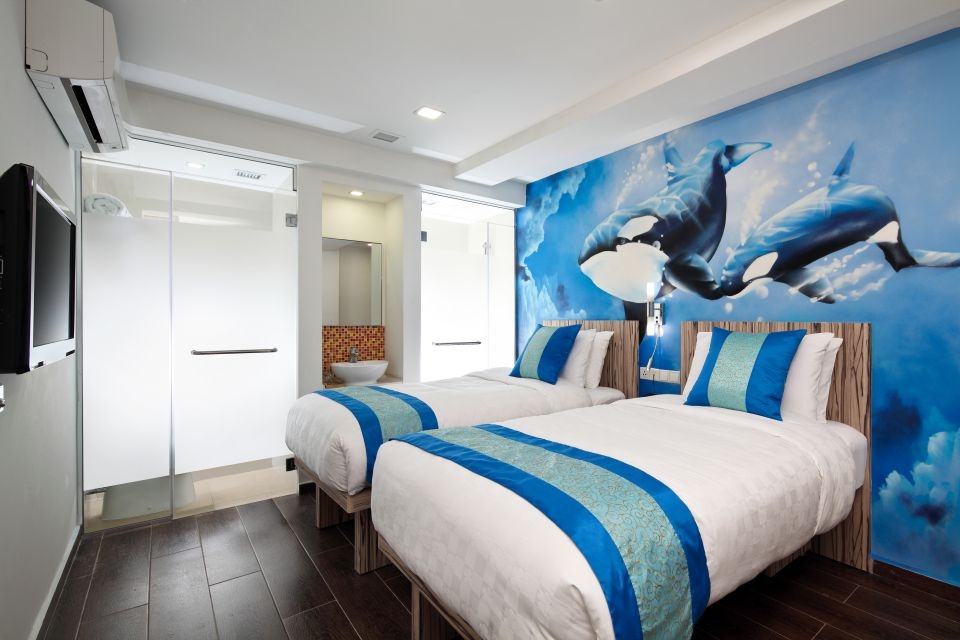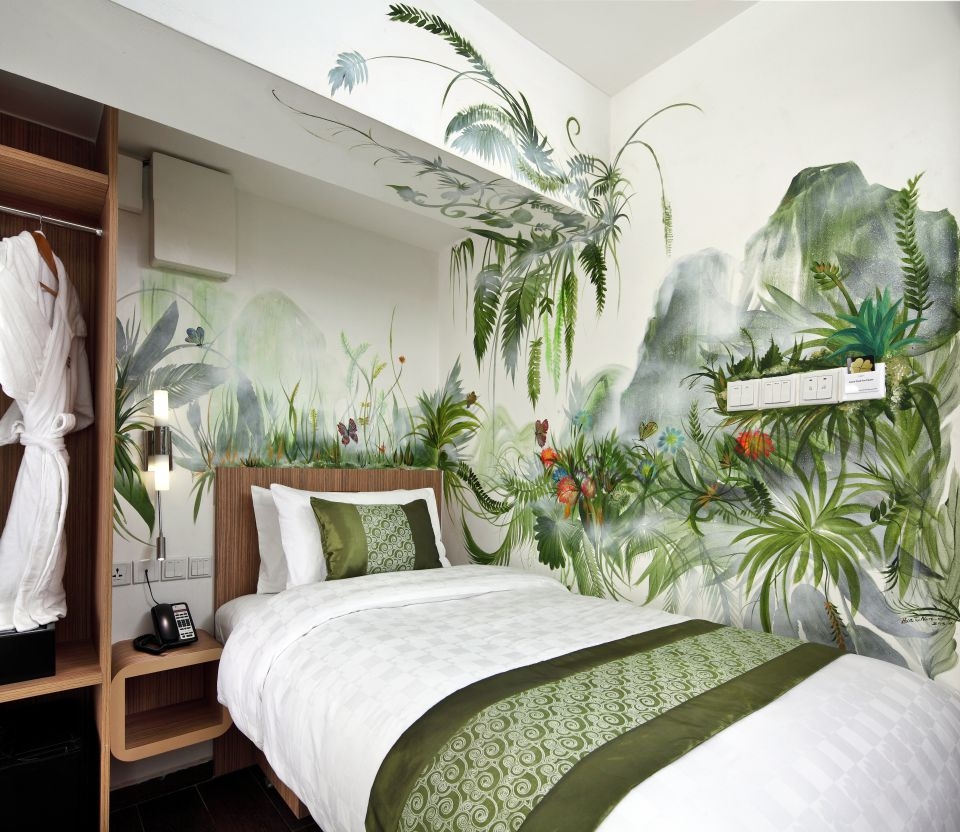 Also opened in 2014, Hotel Clover the Arts boasts an interesting artwork theme and seeks to create the arts experience. Ounces of creative juices flow through the walls as you walk past individual doors, each with a little picture to give you a glimpse of what it holds inside.
Even the corridors and common areas are not left to chance as creative artists have carefully left their mark without changing the natural layout, choosing to rather work with the natural surroundings.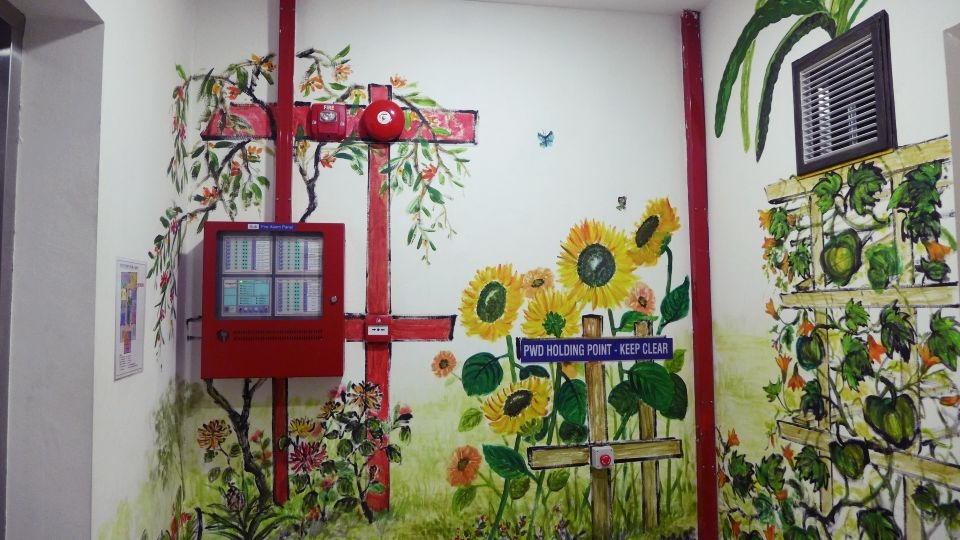 The artwork, specially thought out and commissioned from both professional and student artists is a most creative way to showcase the boutique hotel. Staying strong to its roots, the rooms heavily portray Singapore's landscape, which makes it ever so memorable for the tourist as well as locals to be able to connect to their surroundings.
Spend a night sleeping with the pandas, swimming with whales, waking up with Mt Fuji beside you, whichever room you get, the experience is something refreshing and lifts your spirits. Even the non-art buffs like me can appreciate the creativity that flows through the walls and the time and effort taken to create such a masterpiece for others to experience. It is not surprising that quite a number of the artwork and masterpieces in various rooms have won numerous awards.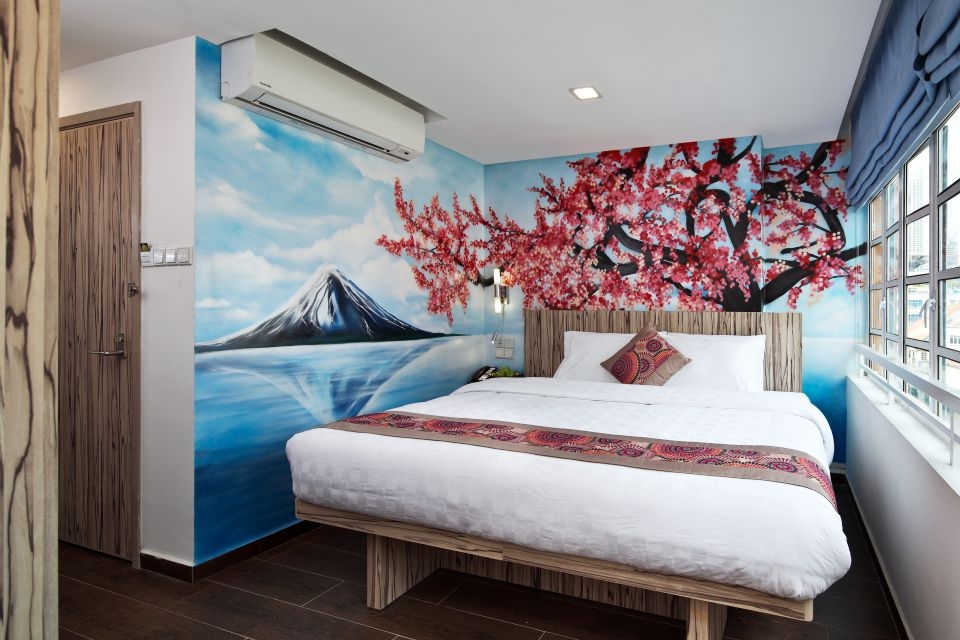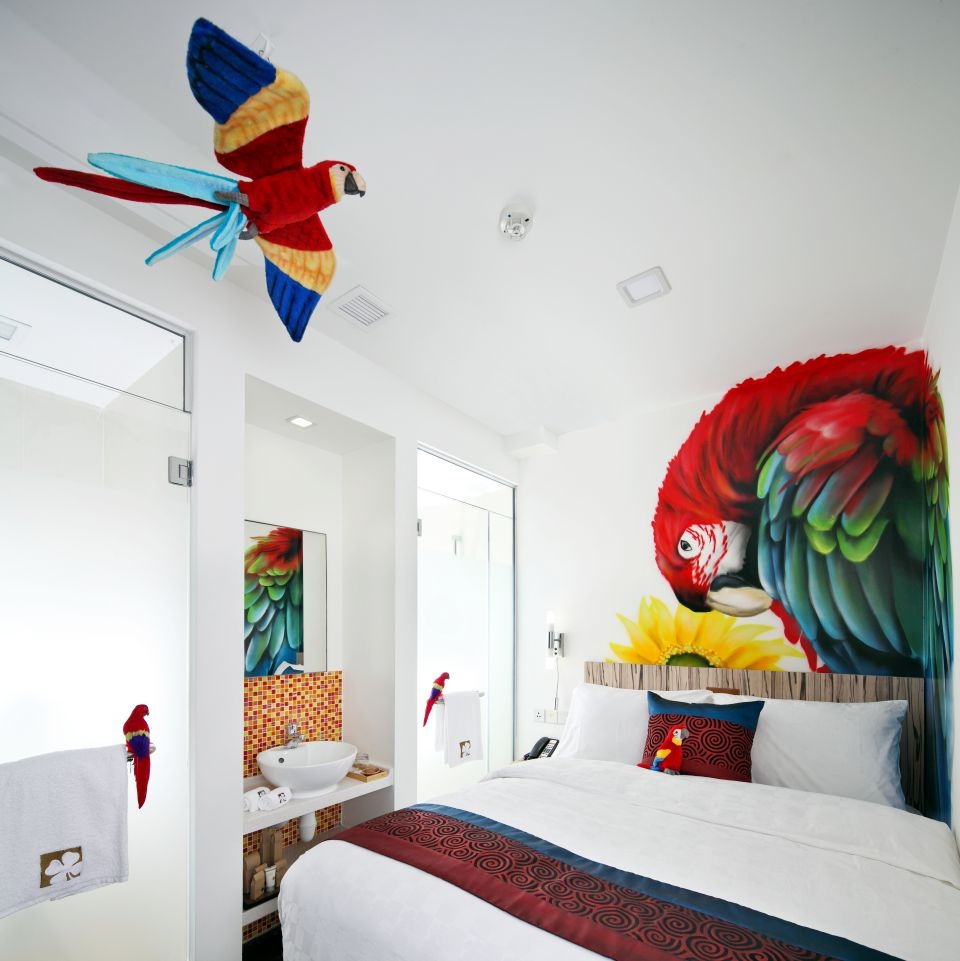 We had the Hope, Faith, Love, Luck room which is the theme for Hotel Clover the Arts, beautifully decorated with colourful tulips exuding a sunny, cheerful vibe throughout our stay.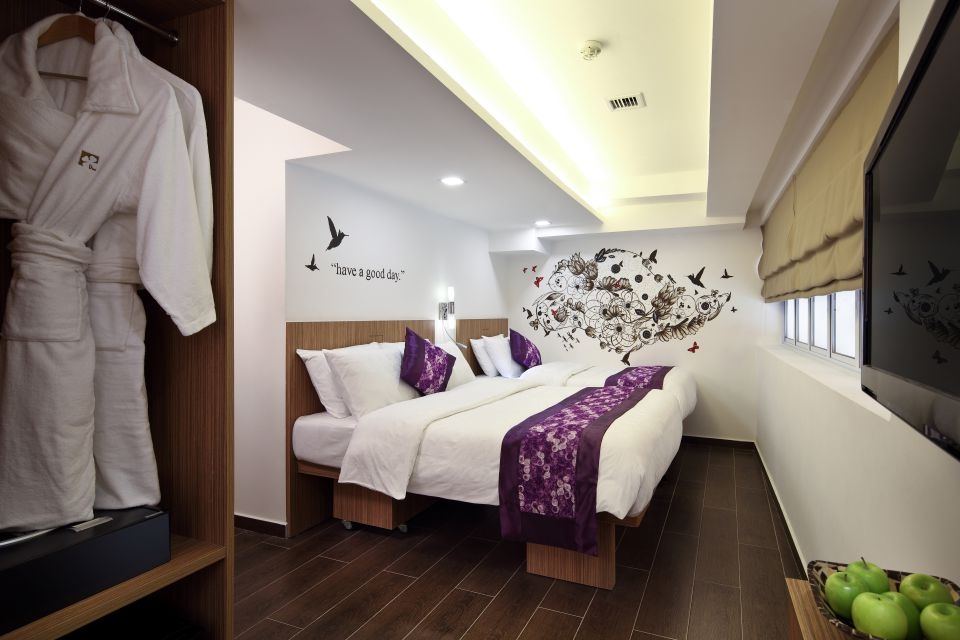 If you're looking for a boutique hotel with a difference, Hotel Clover the Arts is the place. Book a night (or two!) and be surprised by the room you get! It will be a memorable stay, be it a staycation or holiday!
You even get a thoughtful postcard of your room as your little keepsake.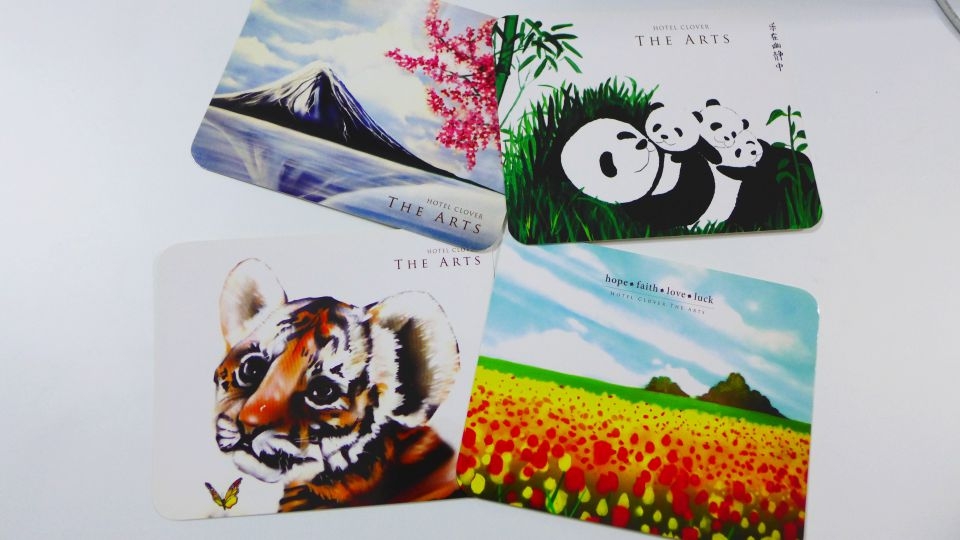 Next stop, Hotel Clover Hong Kong Street which is literally just around the corner from Hotel Clover the Arts.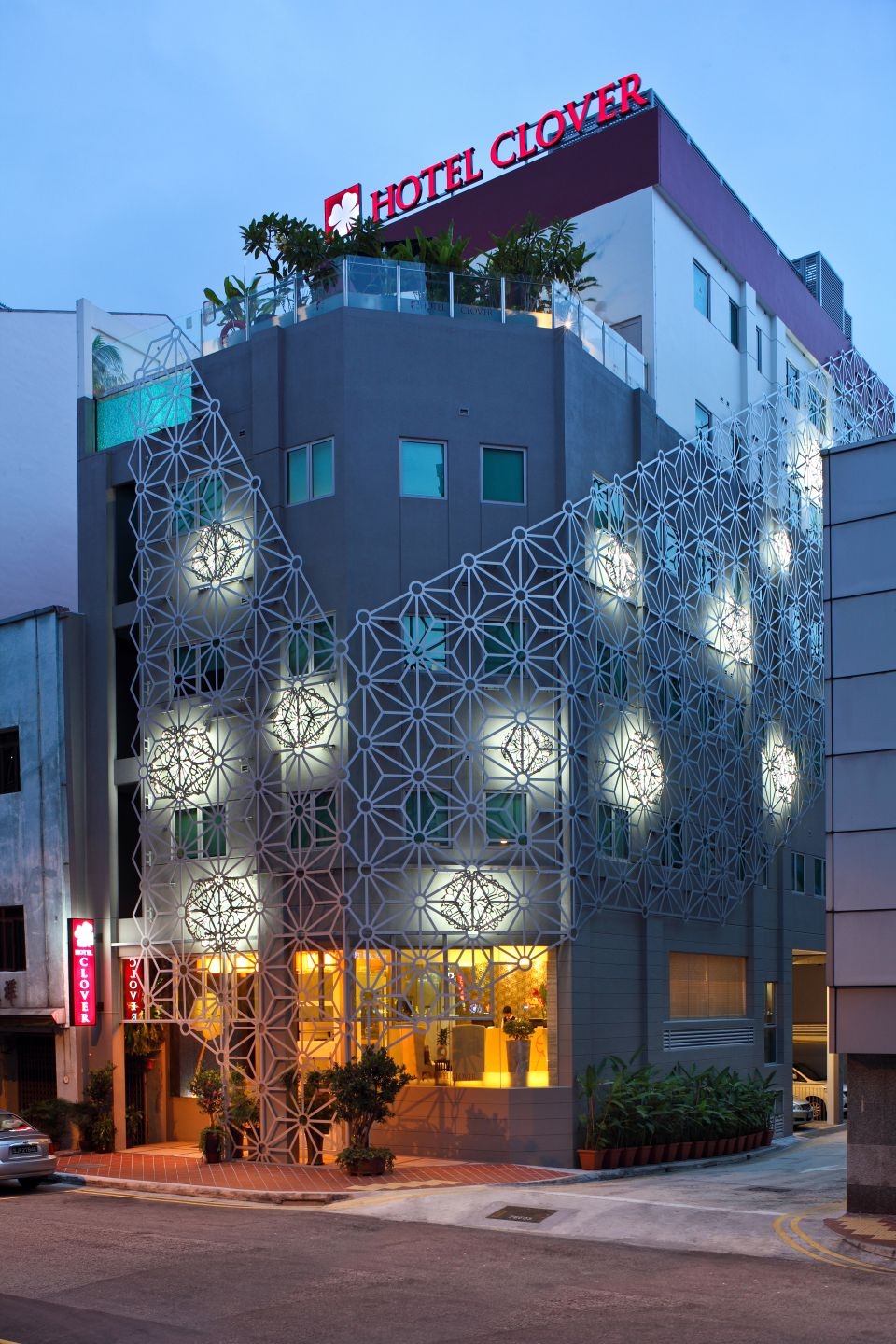 Hotel Clover Hong Kong Street – was a quiet business hotel. Boasting a good location of only a 5minute walk from Clarke Quay, and similarly 10minute to the CBD area, this was the perfect stop for a good night's rest.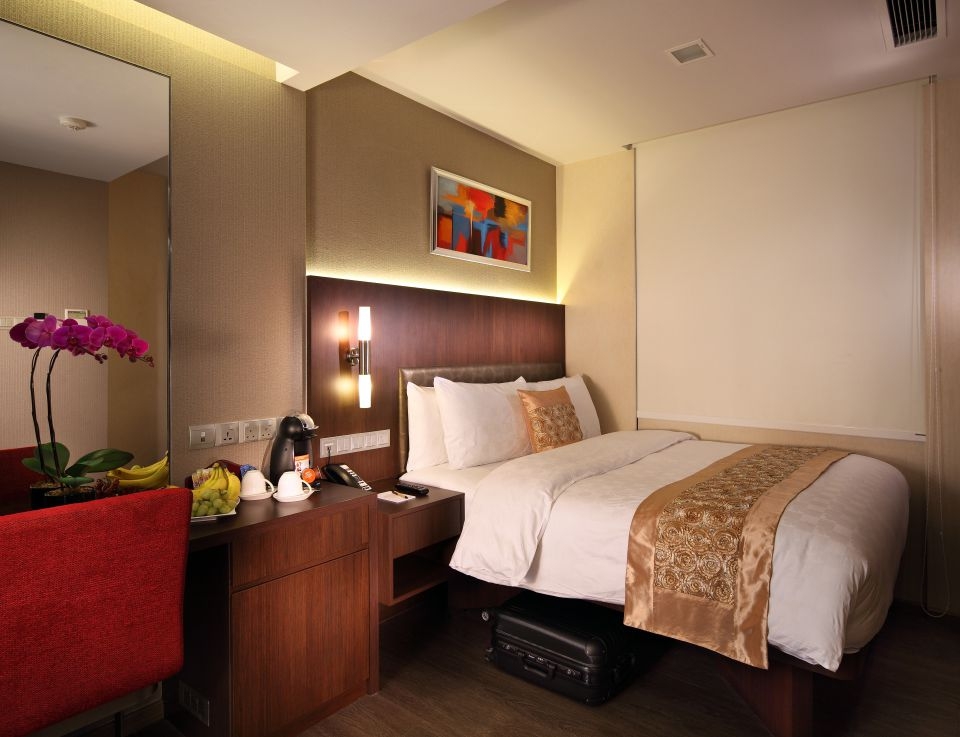 Till next time, we leave you to ponder on this mesmerizing butterfly mural of Hotel Clover the Arts. If you look carefully at night, the butterfly comes alive and can be seen to be flying into the waterfall.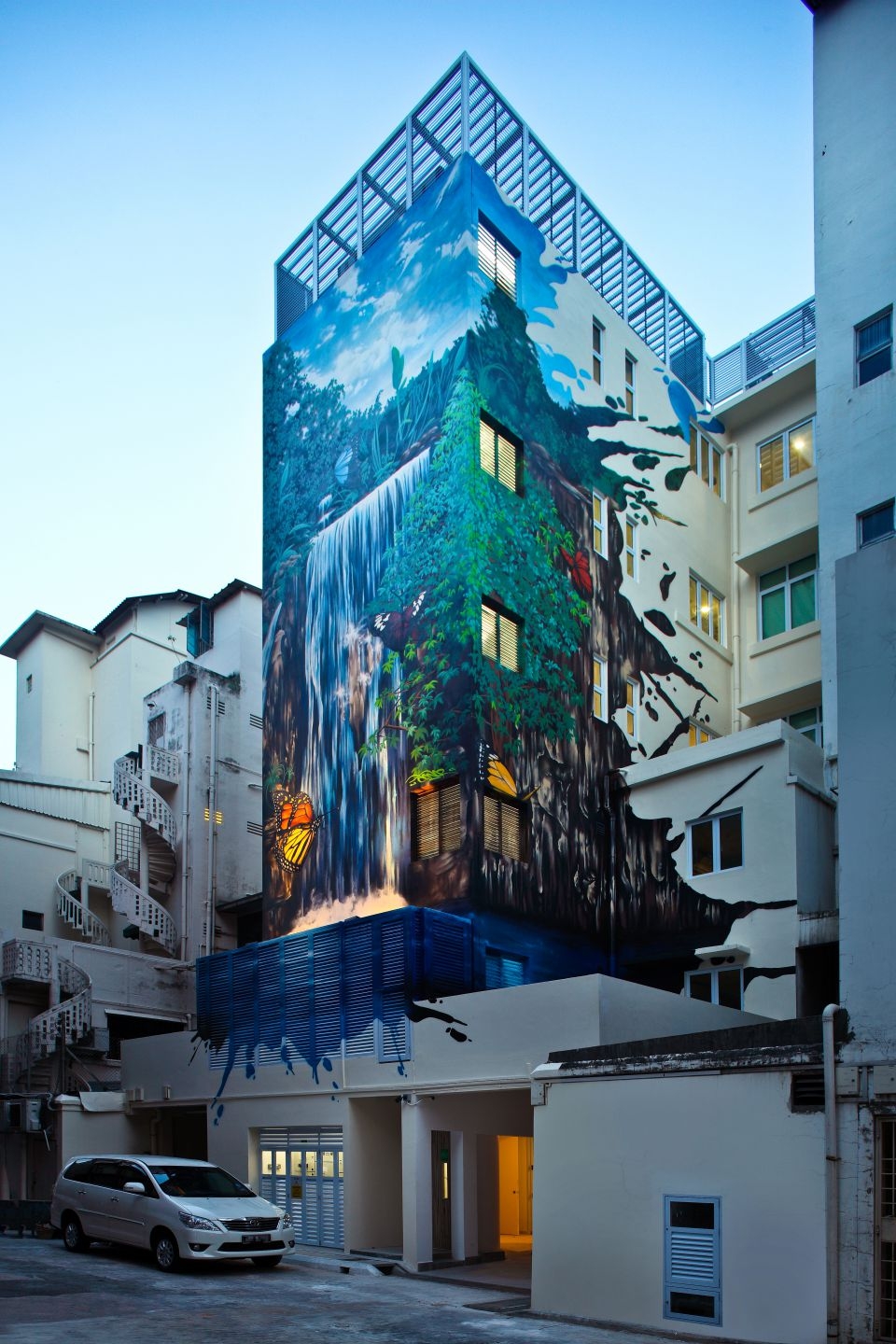 Many thanks to the Hotel Clover management team for the invitation to Hotel Clover 33 Jalan Sultan, Hotel Clover The Arts and Hotel Clover Hong Kong Street. To find out more on promotions and limited offers, visit Hotel Clover