My first trip to Japan was to Okinawa last year. The warm welcome of the Japanese people, squeaky clean environment, interesting sights, food and shopping, and the list goes on. "Who doesn't want to go Japan?!" My friends say. They have been talking about holidays in Tokyo, Osaka, Kobe, Hokkaido, Kyushu… And I missed a trip to Kyoto last August! Ever since then, I've been hopping to see more of Japan.
Last month, I was given the opportunity to go Japan on a 4-day media trip to Osaka, Kobe and Kyoto. Too short a trip, eh? But we had a fabulous time! Thanks to the teams from AirAsia/ AirAsia X, Kansai International Airport and Nankai Travel International, I had an amazing trip with a bunch of fun-loving friends from Thailand, Malaysia, Singapore and Japan to some of the most popular attractions in the Kansai region.
Singapore-Osaka via AirAsia X
Japan is only one hour ahead of Singapore. To fully maximize your stay, take a night flight and reach Kansai International Airport early in the morning. We boarded AirAsia from Singapore and made a short transit at Kuala Lumpur International Airport's Low Cost Carrier Terminal (KLIA-LCCT) via the AirAsia Fly-Thru service and continued to our final destination to Osaka with AirAsia X.
AirAsia Fly-Thru service allows us to connect via the airline's transfer hall at KLIA-LCCT without the hassle to go through immigration again and check-in flights. Our luggage was checked through directly from Singapore to the final destination – Osaka.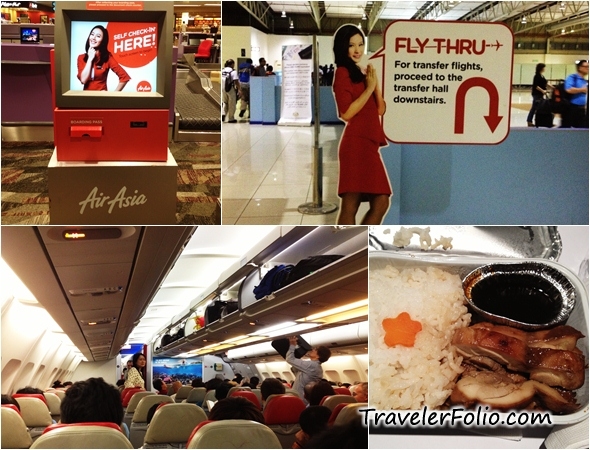 My first experience with AirAsia X was a pleasant 6-hour flight from Kuala Lumpur to Osaka. The low-cost, long-haul carrier operates a shiny fleet of 9 Airbus A330-300s, each featuring 365 Economy seats and 12 Premium Flatbeds. For a more spacious seat with minimal disturbance for an overnight flight, we upgraded to the Quiet Zone onboard, AirAsia's Hot Seats. I managed to get some sleep before we arrived Osaka at 8:30am.
AirAsia X flies to China, Australia, Taiwan, Korea, Japan, Saudi Arabia and Nepal. For the cost of Economy class in a full-service airline, you get premium service on AirAsia X. Find out promotional airfares on www.airasia.com
Kansai International Airport
Travelling into town from the airport is really easy and convenient by taking the Limited Express Rapid train – buy your ticket from Kansai-airport Station located within a short walk right in front of the airport. For more rides around Osaka, it's recommended to get Yokoso! Osaka Ticket package selling at 1,500 yen, that includes the rapid train ride into the city, 1-day unlimited rides on the Osaka subway, tram and bus services.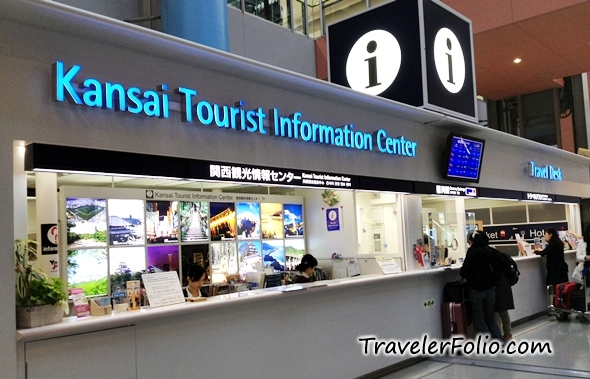 Kansai Tourist Information Center at the airport.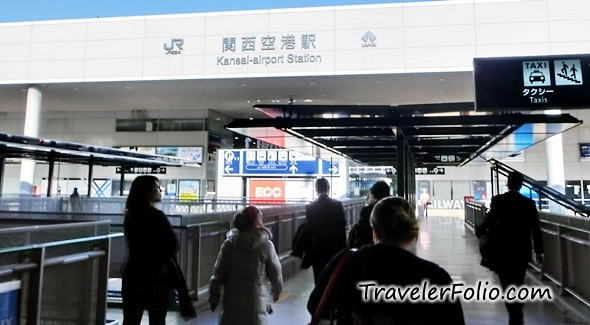 Kansai-airport Station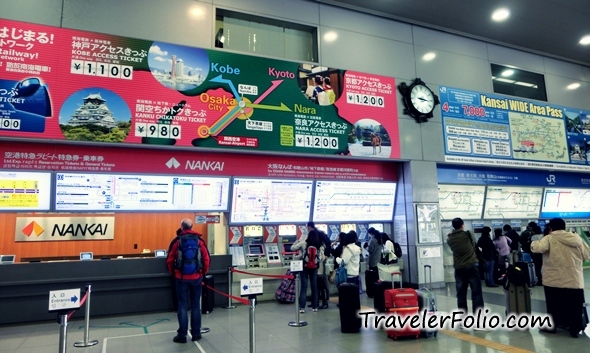 Ticketing counters and machines at Nankai Kansai Airport Station.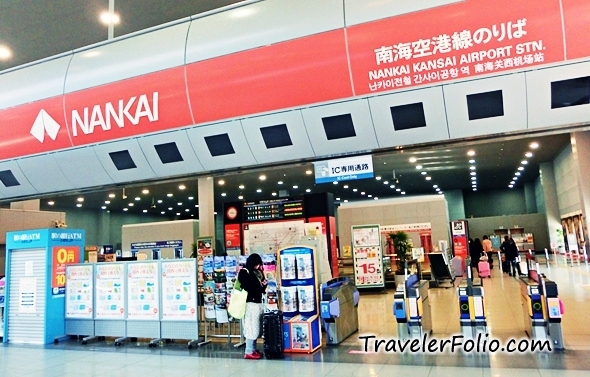 The blue rapid train that looks like it's gonna take us to the future.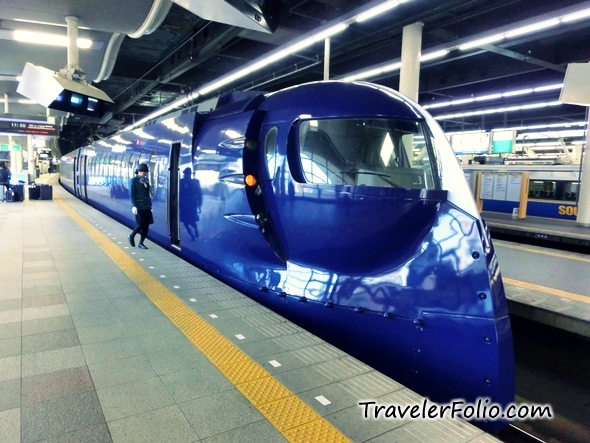 The interior of the rapid train with clean and comfortable seats.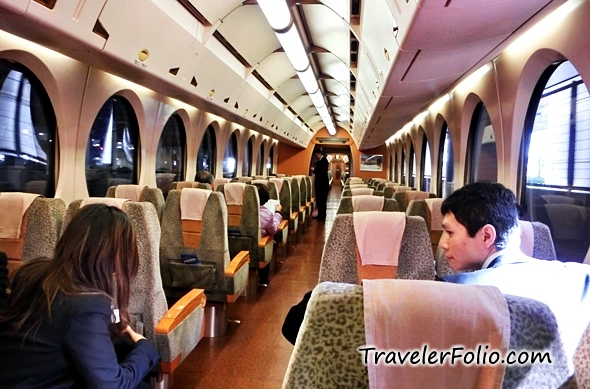 Our first stop from Kansai International Airport was Namba, a district of Osaka in the southern area well-known for some of the iconic images like the running Glico Man billboard and the humongous crab on the façade of a building near the Dotonbori canal.
Dubbed as an entertainment district, Namba has many nightclubs, bars, restaurants and pachinko parlors. It's the main south-central railway terminus and a shopping paradise with hundreds of shops and restaurants all located in the underground shopping complex at Nankai Namba station.
Frasers Residence Nankai Osaka
Conveniently located right smack at Namba and a stone's throw away from Nankai Namba station, Frasers Residence Nankai Osaka is ideal for business travellers and holidaymakers who are looking for modern amenities and comfort. The types of service apartments that it offers are studio, one bedroom and two bedroom, all equipped with a small cooking area and laundry machine.
A home away from home, the serviced apartments are well-appointed with cable television, iPod dock, LCD TVs and WiFi internet access. Guests have access to the steam sauna, fitness centre, café and business centre that includes a meeting space. Find out more information on osaka.frasershospitality.com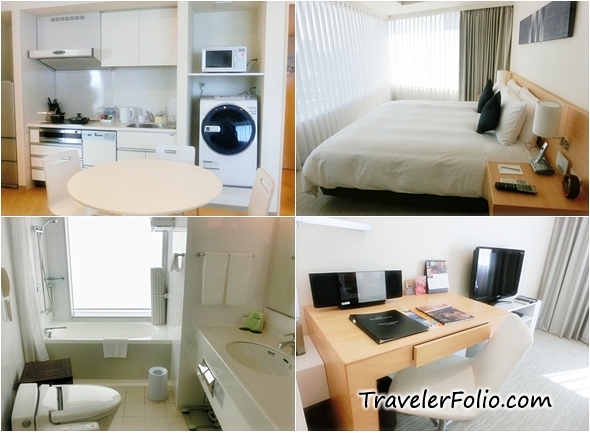 Read part 2: Osaka Castle, Maid Cafe & Shinsekai and all posts on Osaka-Kyoto-Kobe trip.