To all my Voters and Readers: Thank you very much for your wonderful support for TravelerFolio! We won the Best Photo Blog Award from OMY Singapore Blog Awards!
Now sit back and relax, and follow me through the whole event!
The inaugural Singapore Blog Awards ceremony was held on 5 Sept 08 at the Asian Civilisations Museum that is facing the breathtaking view of the Singapore River. At the opposite bank lies tall commercial buildings that loom over the row of rustic shophouses.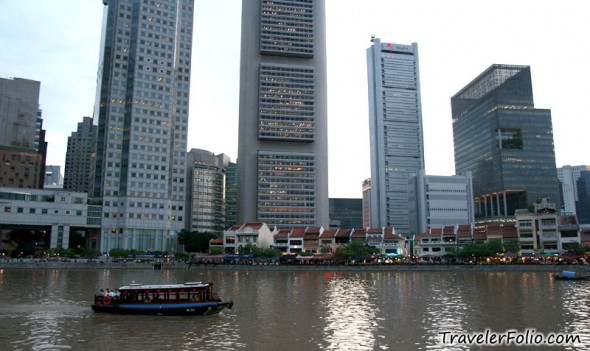 Another nice view – The Cavenagh Bridge, the only suspension bridge and one of the oldest bridges in Singapore, spanning across the Singapore River.
Here is the Asian Civilisations Museum…
Inside the museum where the blog awards ceremony was held. Dinner buffet was served with a wide spread of quality food!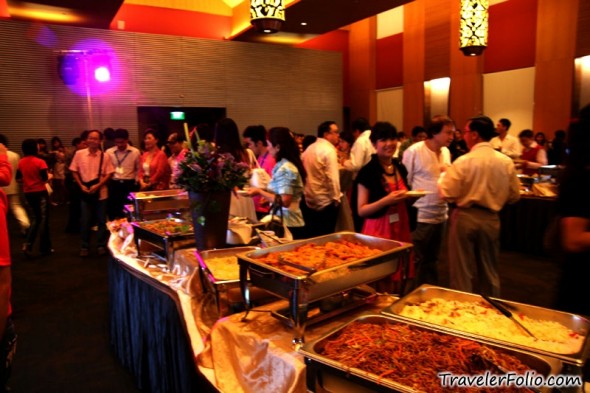 Really admire the strength of the petite gal carrying that heavy video camera! One thing for sure, she has toned arms!! I was being interviewed by Razor TV, really nervous in front of that big black eye. Sweat!!!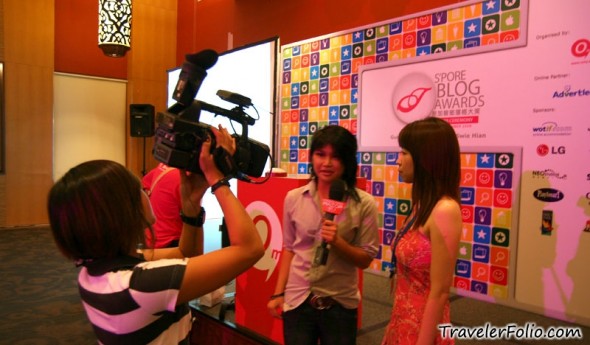 I feel so honoured to receive the Best Photo Blog Award when the other nine finalists of the same category are talented bloggers! Ms Jaime Teo, Miss Singapore Universe 2001, was the charming angel who handed over the award to me. Thank you OMY and all the judges for giving me this wonderful award.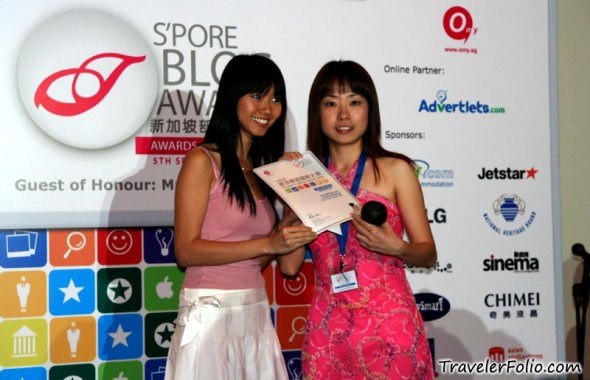 Many must be thinking that the award is all about this Acer laptop. I used to think that way too!! BUT! Not until the night when I was mesmerized by that… that… not this laptop but …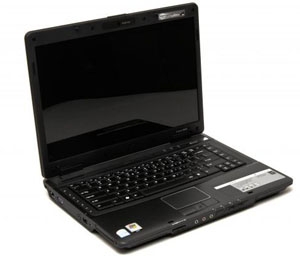 the TROPHY!! It's not the conventional kind of trophy but a Chinese tripod (鼎) with a new age look casted with bronze. Unlike the traditional tripod, there are no handles and the three legs are shaped differently. This symbolises that though the tripod (trophy) appears to be different, it still retains its unique characteristics, ie. a bowl shape, three-legged. It shares the similar attributes of a blog, which is a new way to convey messages, ideas to the public; yet not forgetting the rules of thumb: being truthful and unbiased, and be responsible with the freedom of speech.
The tripod trophy is specially designed by a SUPER COOL Poet, Sculptor, Artist, Calligrapher, Philosopher, Set and Costume Designer – Mr Tan Swie Hian! When our trophies hit each other (cheers!), you will hear a clear and crisp ding-ding sound.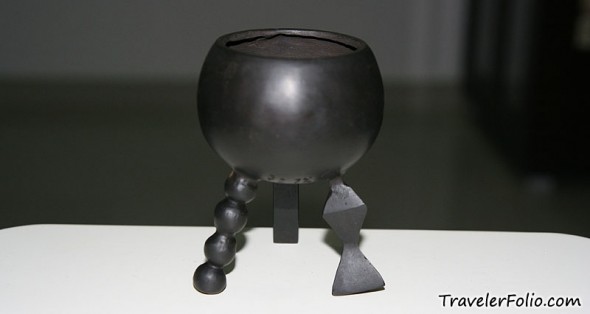 Feel extremely elated to receive such an invaluable art piece from Mr Tan Swie Hian, a very famous and talented cultural icon in Singapore. A man of high status, Mr Tan appears to be very friendly, always with that nice warm smile wherever he goes. He has a museum near my house; I am going to visit it one of these days! XD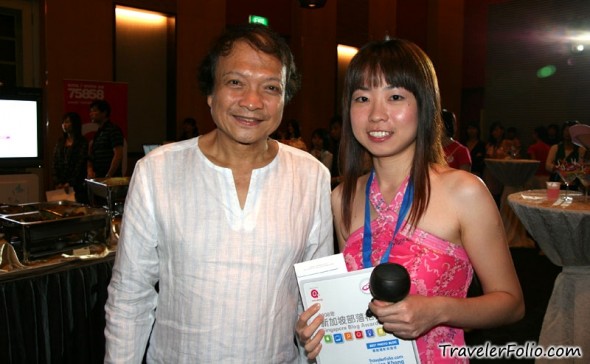 Jack Neo, Singapore's renowned film director/producer.
Photo taking session with the winners from the other six categories. Winners (from the left): Best Youth Blog, Best Individual Blog, Best Photo Blog (me!), Most Entertaining Blog, Best Design Blog, Most Insightful Blog and Best Blog Shop. (See all winners at OMY.)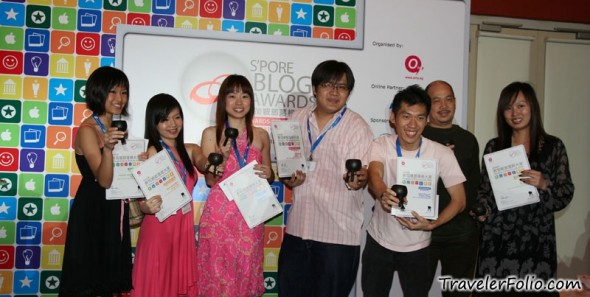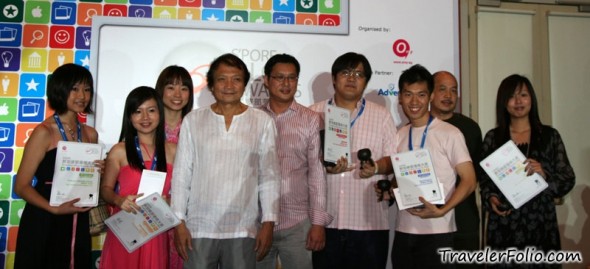 My last interview by OMY, this time feeling more relaxed without that big black eye and the mic. XP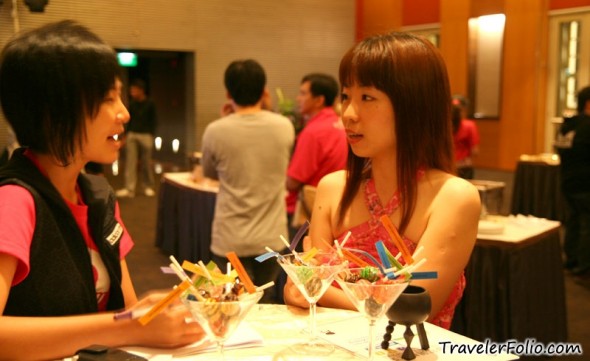 This award is a big birthday present for me! Thanks to my friends with your birthday well wishes!
And a lollipop for you!
:loveheart:
Read the three posts that were submitted for the nomination of Best Photo Blog Award sometime back in May/June 08. Feel free to explore my older posts with travel photos and stories from other countries listed on the top menu bar.