Located in the north of Tasmania, Launceston is the second largest city after Hobart in Tasmania. If you think that the city is yet another commercial hub with modern buildings and shopping malls, you probably aren't aware that the magnificent Cataract Gorge Reserve is just 15 mins' walk from the city centre!
I couldn't think of any better way to get a closer bird's eye view of the Cataract Gorge and the First Basin but to take the Chairlift. Within an overall length of 457 metres, the centre span of 308 metres is the longest single chairlift span in the world! The Chairlift travels slowly while you are secured safely behind the safety bars, leaving your legs dangling in the air for quite sometime. Hold on to your belongings!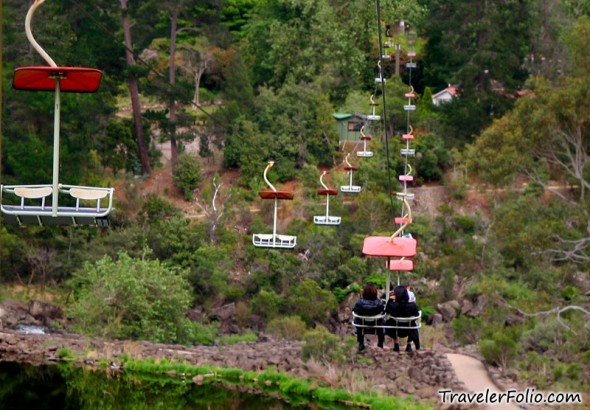 I didn't swing…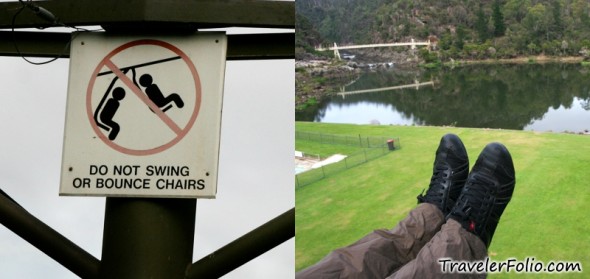 Imagine your nearest jogging park from home is at the Cataract Gorge Reserve, would you be more motivated to do your daily exercise amidst the breathtaking views of the majestic dolerite cliffs and listen to the relaxing sound of waterfalls instead of your iPod? At least many are doing so in their sports attire. There are numerous walking trails, suspension bridge, children's playground, picnic lawns, and even a big swimming pool within the urban reserve!

For those who just want to chill out, take a short walk or the Chairlift to theCliff Grounds where there is a restaurant and a pub within the Victorian garden.
Watch the flamboyant peacocks vivaciously flaring out their lustrous plumage in full splendour!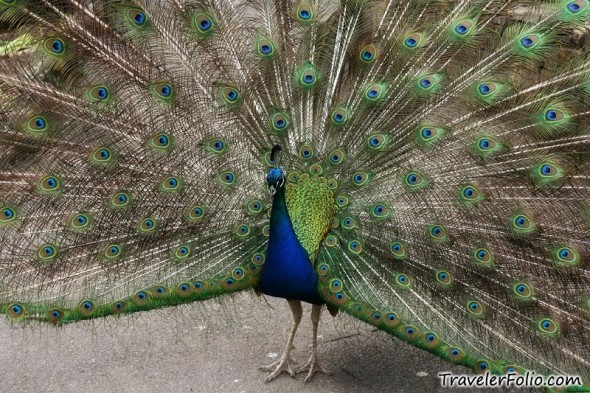 Peacock parade!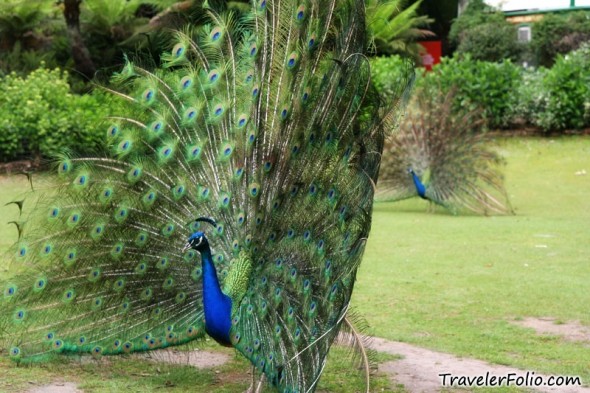 You know, I got a shock when this proud fellow tried to chase me off! LOL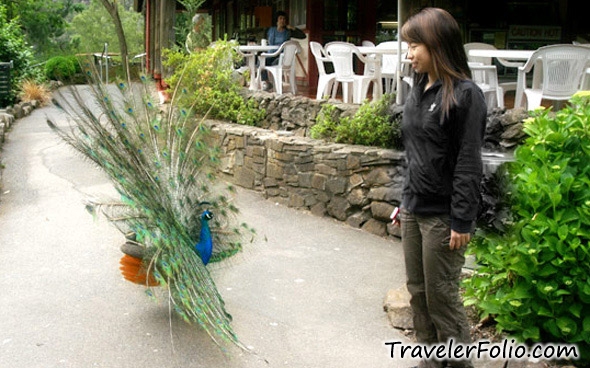 The Alexandra bridge and the South Esk River flowing through the gorge, bickering down to the First Basin.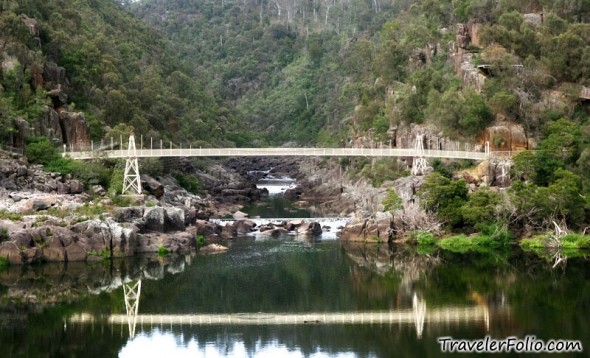 For more information on Launceston Cataract Gorge & First Basin, check out www.launcestoncataractgorge.com.au/
The final highlight of my Tassie journey is simply another great dining experience! Stillwater River Cafe is an upmarket yet relaxed restaurant in a contemporary style with a rustic flair. Set in a tastefully restored 1830s flour mill, the café overlooks a stunning view of the mesmerizing Tamar River. You can choose to dine indoor or alfresco at the highly awarded restaurant.

Stillwater serves innovative freestyle Australian cuisine with a strong Asian influence. The tempting array of superbly crafted fusion food has drawn many repeated customers into its dining scene. However, the busy restaurant does not fail to provide prompt and helpful services. It also has a wine cellar and features a full bar that includes the best selection of Tasmanian wines.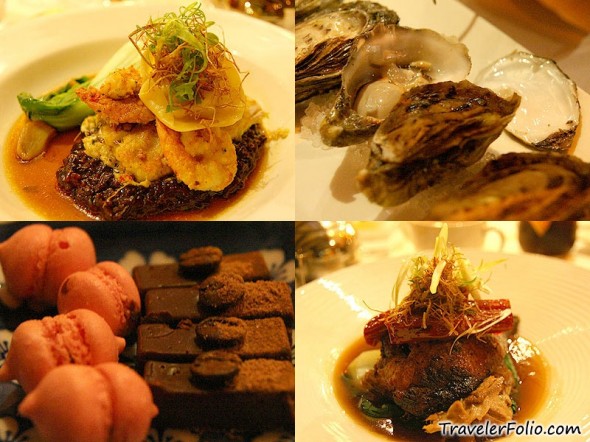 Address of Stillwater River Café: Ritchies Mill, 2 Bridge Road, Launceston, TAS 7250
Web: www.stillwater.net.au
We called it a day at Quest Launceston. The stylish hotel is centrally located near Cataract Gorge, Boag's Brewery and the River Cruise Terminal. Our one bedroom apartment is very spacious with a fully equipped kitchen. It's just the place for us to sleep tight and get up early to catch our flight back home!
Exploring Tasmania within 8 days is definitely too short but is enough to leave me spellbound for a long time! Thank You for following me throughout my Tassie journey. I hope you enjoyed travelling virtually with me to one of the last paradise on earth!