ATV stands for All Terrain Vehicle, and yes, like what it stands for, you can ride on ATV through rough terrain and slopes. The best thing is, to all babies out there, you don't need a motor license to ride on ATV *blink* *blink*… at least that applies on Jeju island… circuit.
You just need to apply the accelerator and brake on the ATV for a joyride. Not particularly exciting, but is a good experience for the kids. They don't have a motor license yet, remember? Neither do these cool babes here…
On your mark, get set, GO! GO! GO! Get Wild n Dusty!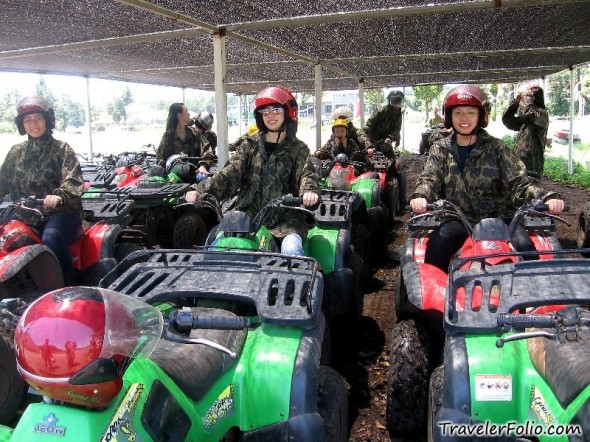 Girl Power!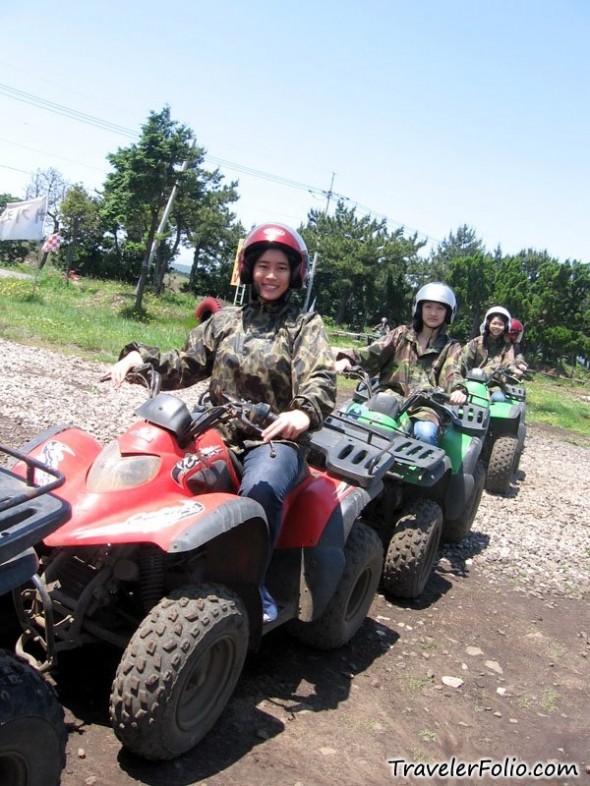 Read posts on Jeju island and Nami island