Kelly recounted her island trip in Korea during Spring 2007.
Nami island is an offshore island in Korea. To reach there, I had to take a ferry that lasted about 20 minutes. The beauty of this island was finally unearthed when a popular Korea drama "Winter Sonata" had its filming there, where such scenic and extremely romantic settings had resulted the main actors to fall in love in the show. The stretch of path shown below is left for your imagination on how Nami Island looks like during wintertime.
Now, this quiet place has become a rather blooming tourist attraction, not mentioning a must-go for couples. In Nami Island, love is really in the air.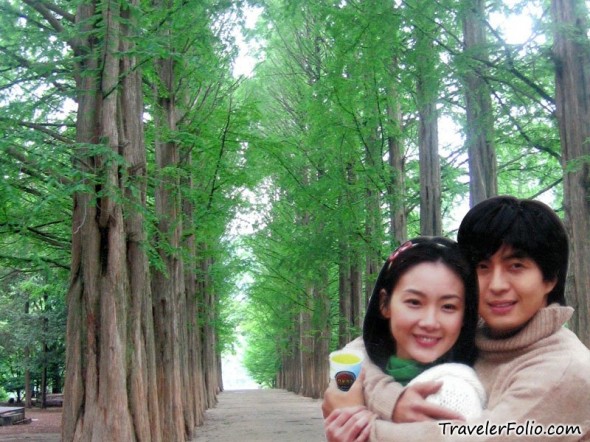 Korean serial fans tend to go berserk whenever they visit Nami island as the trails of Winter Sonata are everywhere. From the positions they stood in the drama to the location of their first kiss, fans just can't get enough of such thrills.
During my visit, I was instigated by my travel mate (who is a crazy fan of this drama) to burgle into the male toilet where the male actor, Bae Yong Joon, had previously used. Of course, I kept a very safe distance from her until we left the island.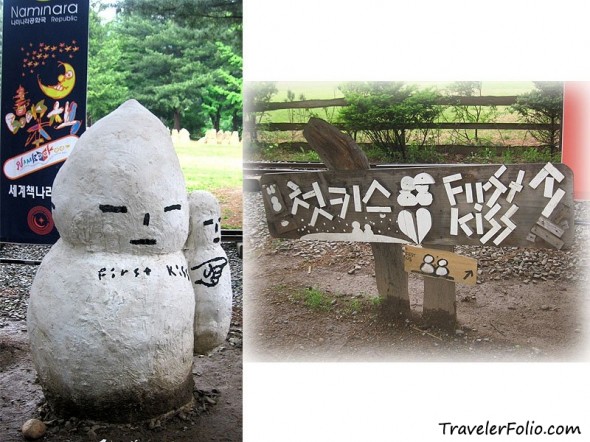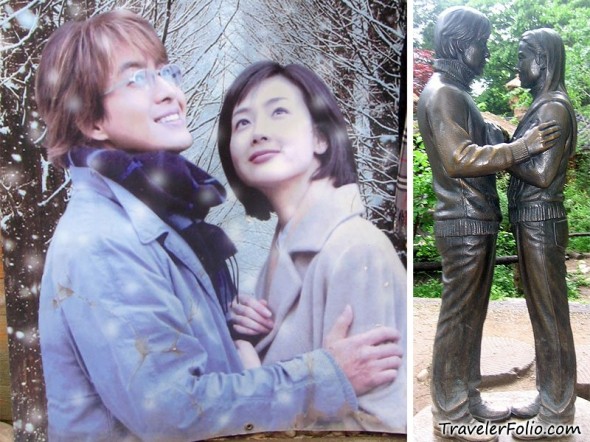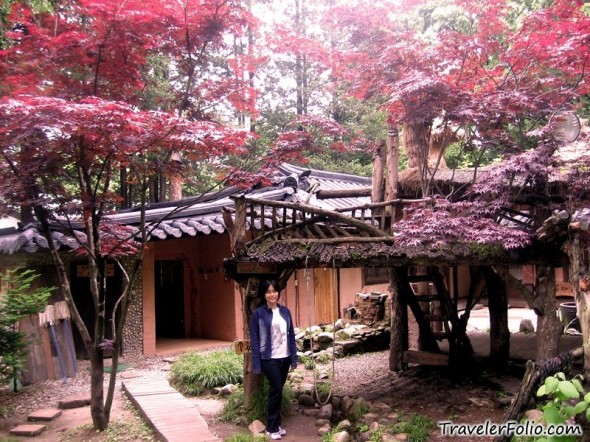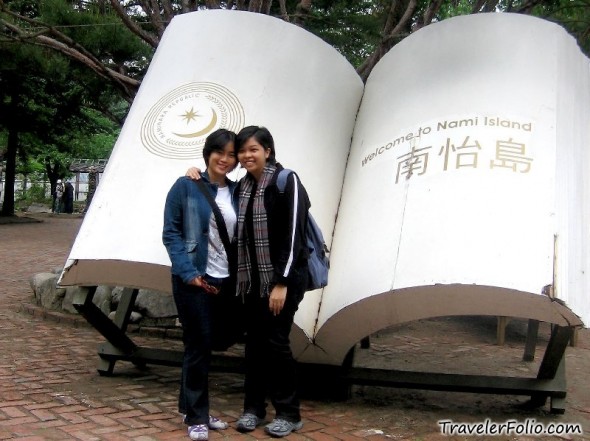 Read post on Korean Cuisine – eating fresh flowers!
Please "Like" Travelerfolio Facebook