We hope you have had a great start to the Year of the Monkey!
It's a yearly affair to travel up north during the Lunar New Year festive season. We would drive from Singapore to Ipoh to visit relatives. The long journey can take more than 8 hour, thanks to longer queues to clear customs and heavy traffic along the North-South Highway. And if it rains (usually it does!) while on the road, cars slow down. Then we need toilet breaks and makan so it takes us the longest time to reach Ipoh!
How about driving this long distance with a baby? I wouldn't want to coo at a cranky baby in the middle of a traffic jam under the hot sun.
So glad that in recent years, there are direct flights from Singapore to Ipoh. We booked the flight to Ipoh, and thanks to Tigerair for sponsoring our flight back to Singapore. Currently, Tigerair operates daily flights between Singapore and Ipoh.
(At Changi Airport with Chinese New Year decorations in the year of the Monkey.)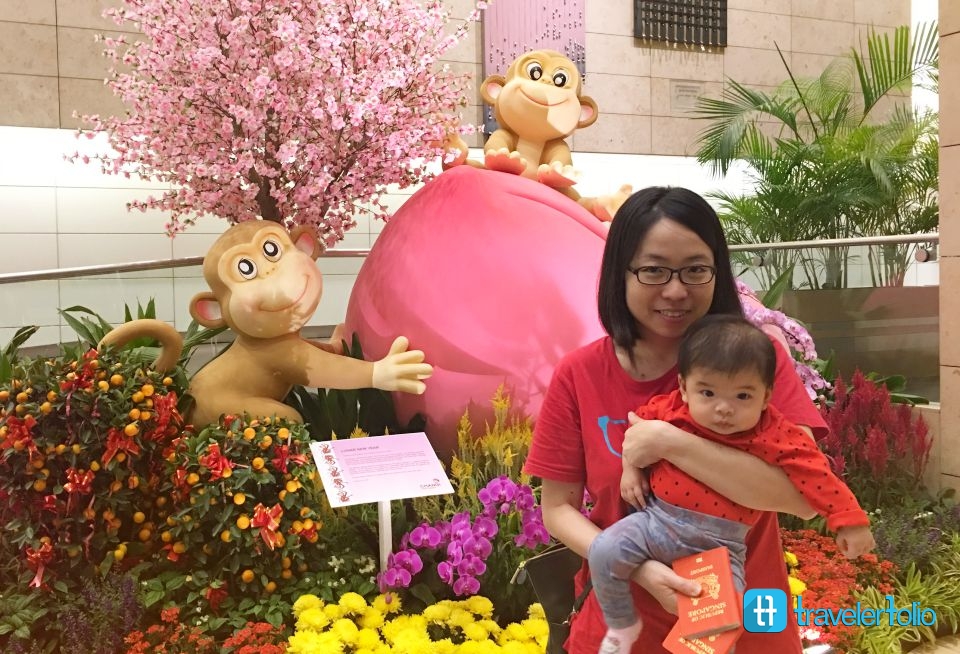 The flight between Singapore and Ipoh only takes around 1 hour – so fast (pun unintended) and convenient. We were very excited, at the same time, quite worried and kancheong, as it was BB's first flight out of the country. We just hoped that she won't get ear pain due to air pressure and cry big time on board.
We had so much to bring along for a short trip, mainly baby's stuff. I even managed to pack in a small bathtub into the luggage! We also brought the stroller and only checked in the stroller at the boarding gate. Tigerair allows one piece of infant equipment, such as pram or portable cot to be checked at no extra cost.
For ease and comfort, you may book the front row seats at $19 per seat on Tigerair. Seats for infants (below 2 years old) are fixed at $50 per sector. An FAA-approved child harness will be provided. However, for safety reasons, young children below 2 years old are not allowed to take the front row seats. They also do not have a bassinet for baby on board. Anyway, the flight to Ipoh is only about an hour so it's fine with us.
Like what people say, let the baby suck on a milk bottle or pacifier to prevent/relief ear pain during take off and landing. As kiasu as can be, I started feeding BB soon after we were seated. But bb finished milk way before taxiing! Then there was a toddler drinking milk from bottle threw up after the flight took off. Apparently, this method does not work for all.
FYI, you can request for hot water from the cabin crew if you need to prepare formula milk for your child at no additional charge. Also, it's okay to bring on board a small amount of food for your baby as long as the food is not more than what is required to last the entire flight on Tigerair.
To our surprise, BB wasn't feeling uncomfortable, nor was she affected by loud inflight announcements and other babies' crying. She seemed curious and looked around the cabin, until when the flight was about to take off or land, she would somehow fall asleep!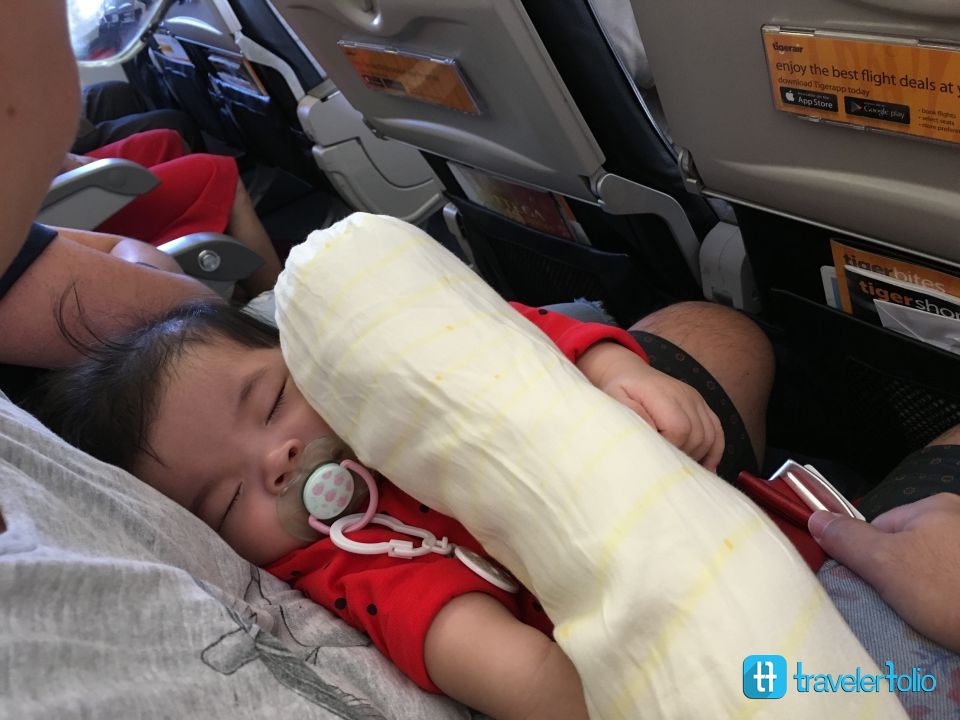 "I've been well behaved on flight. Mum says I can travel more."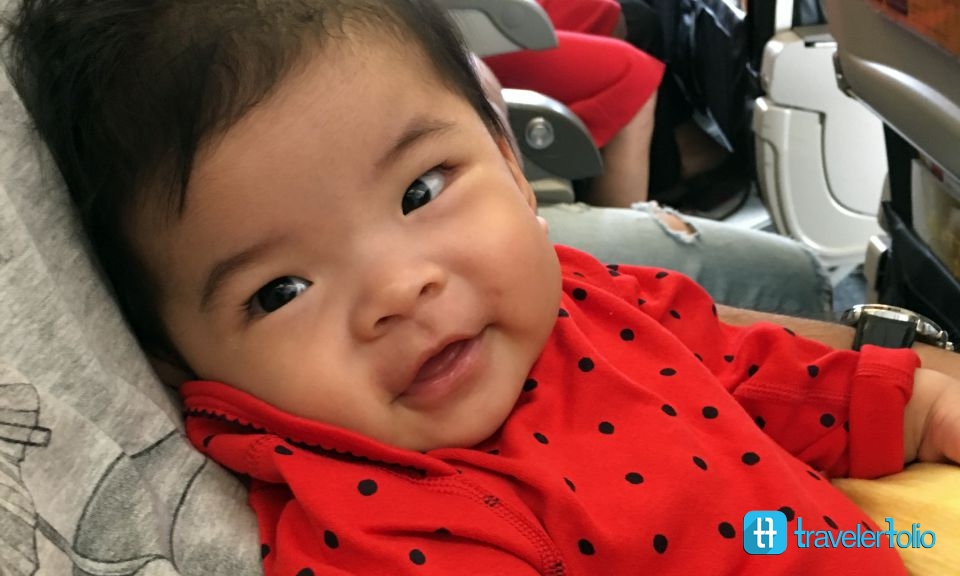 Nasi Lemak with Chicken meal and Devil's Curry with Chicken rice. Both were served warm and really tasty, especially the Nasi Lemak. Devil's Curry tasted like Tom Yam and yummy.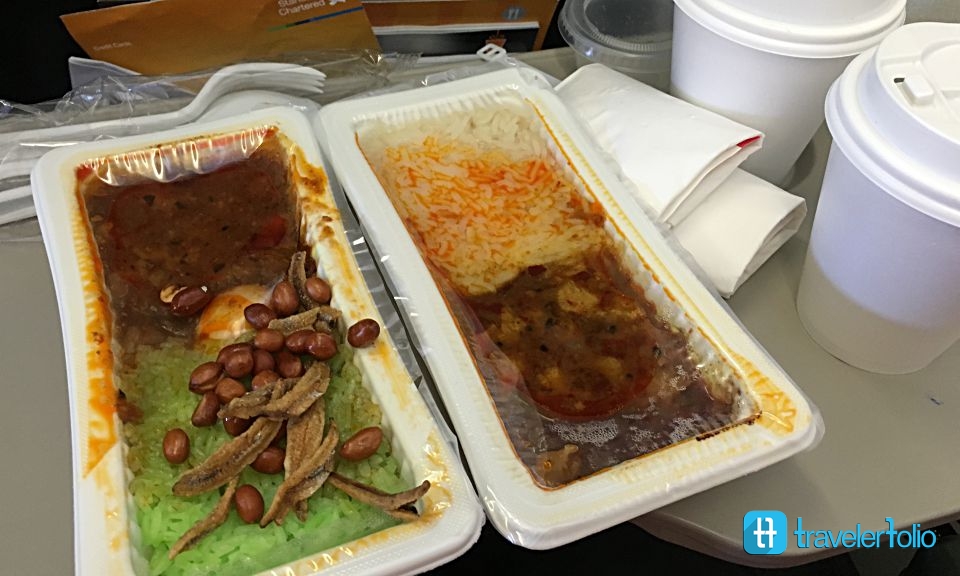 Soon, we arrived at Sultan Azlan Shah Airport in Ipoh. The airport is very small but modern. Clearing immigration was a breeze and luggage showed up soon after. It takes about 30 minutes' drive from Sultan Azlan Shah Airport to Ipoh city centre.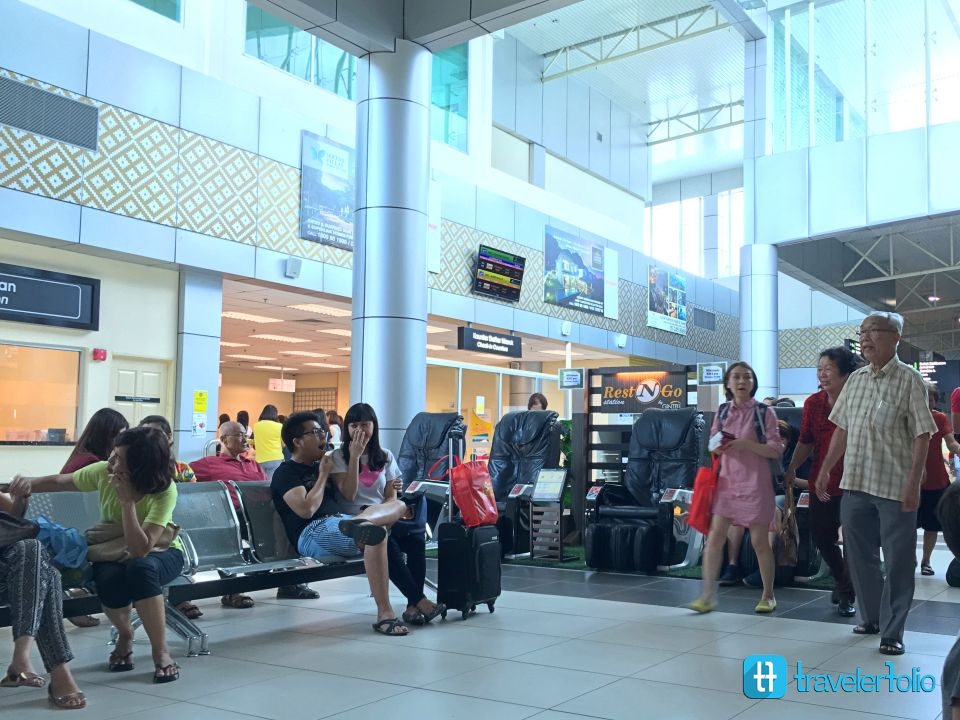 We were having seafood lunch at Unique Seafood. The restaurant is very huge with a big hall and a couple of private dining rooms. Quite nice, just pricey during Chinese New Year season like any other Chinese restaurants.
The Steamed King Grouper had a nice firm texture and it was delicious.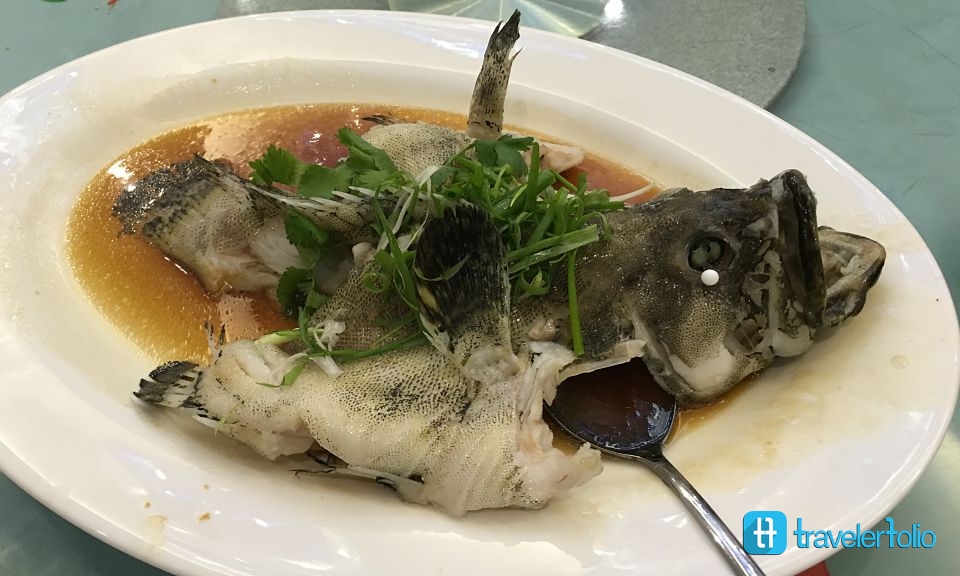 The Pan-fried Prawns were big and succulent.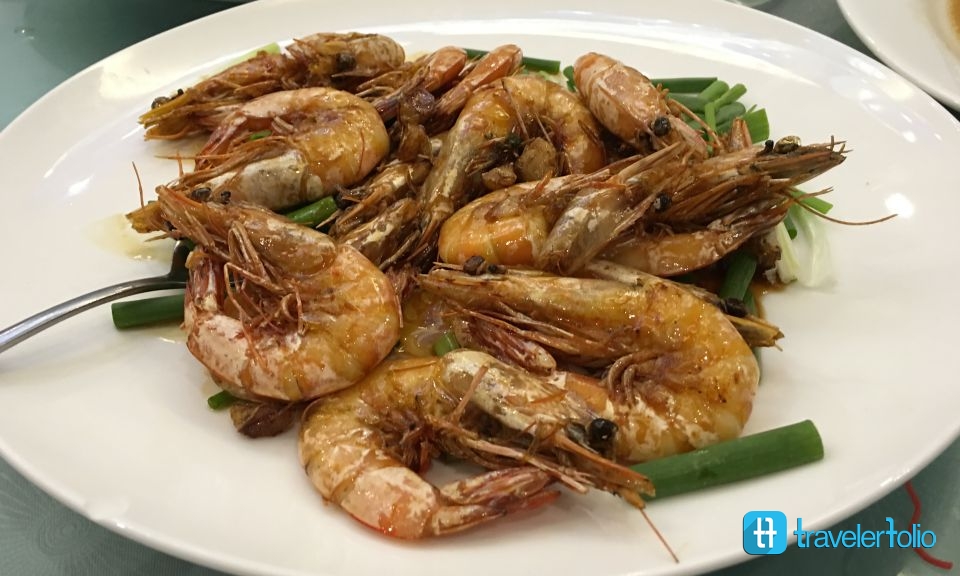 During Chinese New Year, it's very hard to find seats at Dim Sum restaurants in Ipoh. Everywhere is full of people queuing for dim sum, even if you try to make it as early as 6am, the queues are already formed! We were lucky to find seats at 高丽点心 (Kao Lee Dim Sum,48-50, Lengkok Canning, Ipoh Garden, 31400 Ipoh) for some mouth-watering dim sum.
"So much dim sum, am I supposed to eat them all??"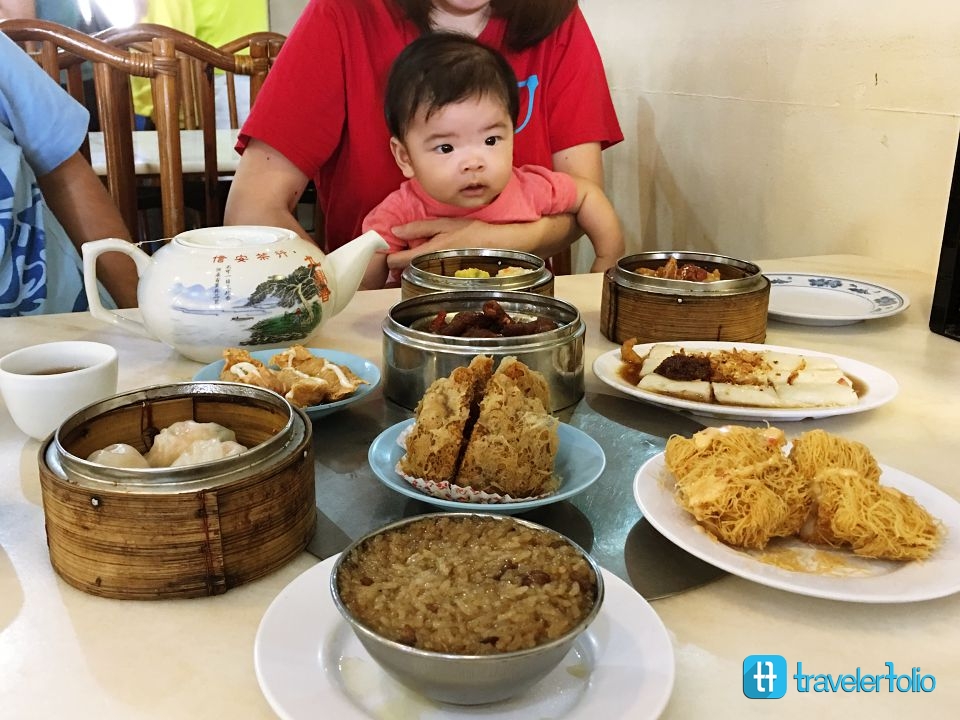 "Can I have that Wat Tan Hor?"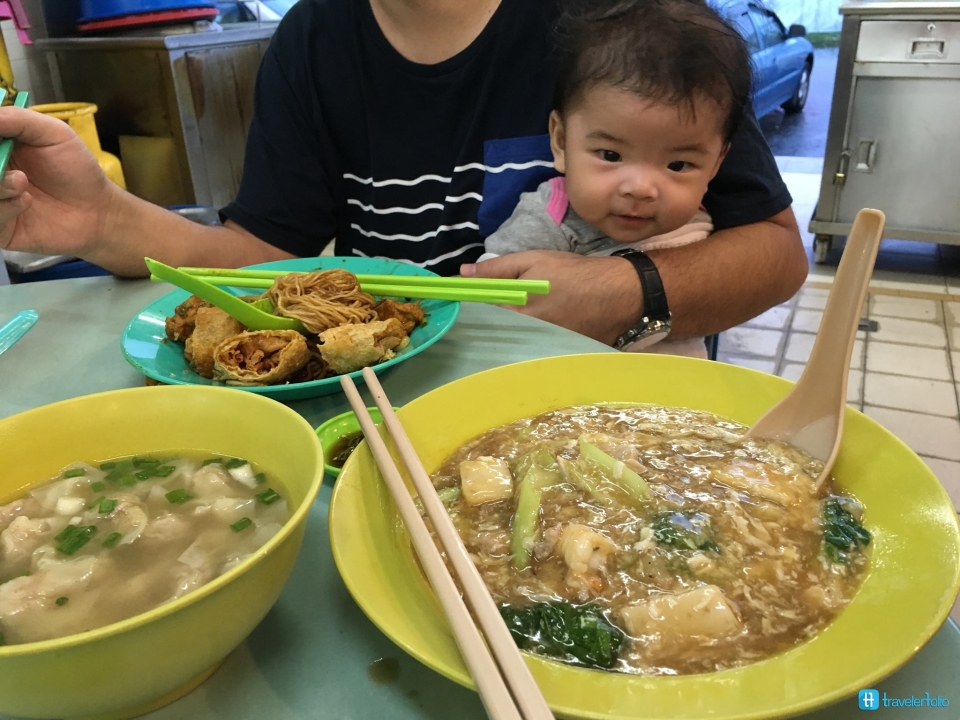 By the way, if you have a thing for Street Art, check out my earlier post on Ipoh Street Art.
These photos were taken when we were on our way back to Singapore from Ipoh on Tigerair.
(We were at the boarding gate.)
Boarding the plane in Ipoh.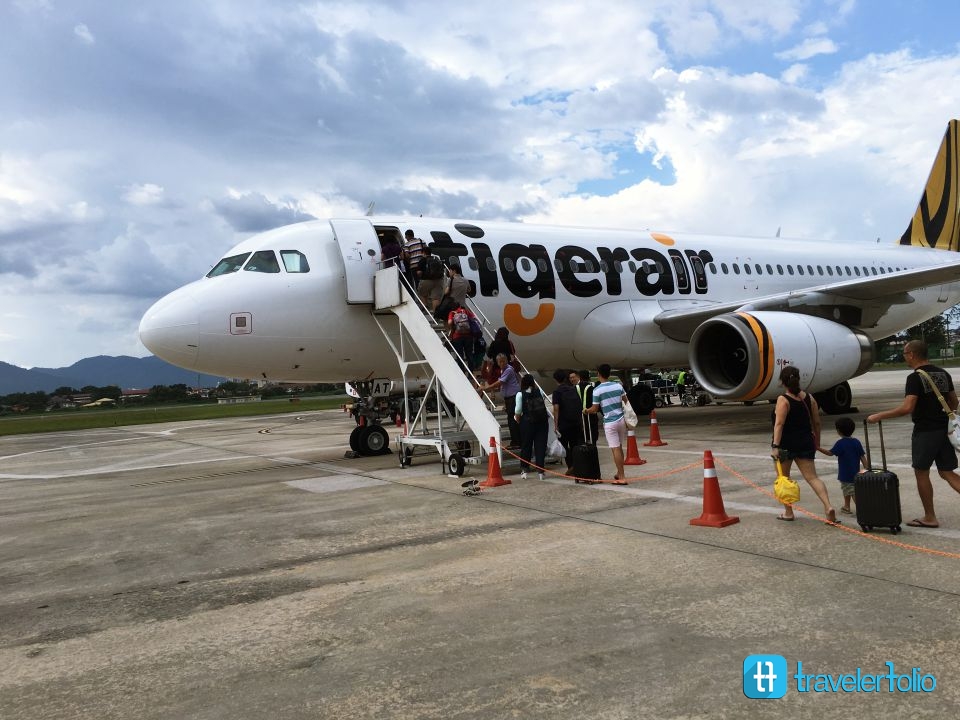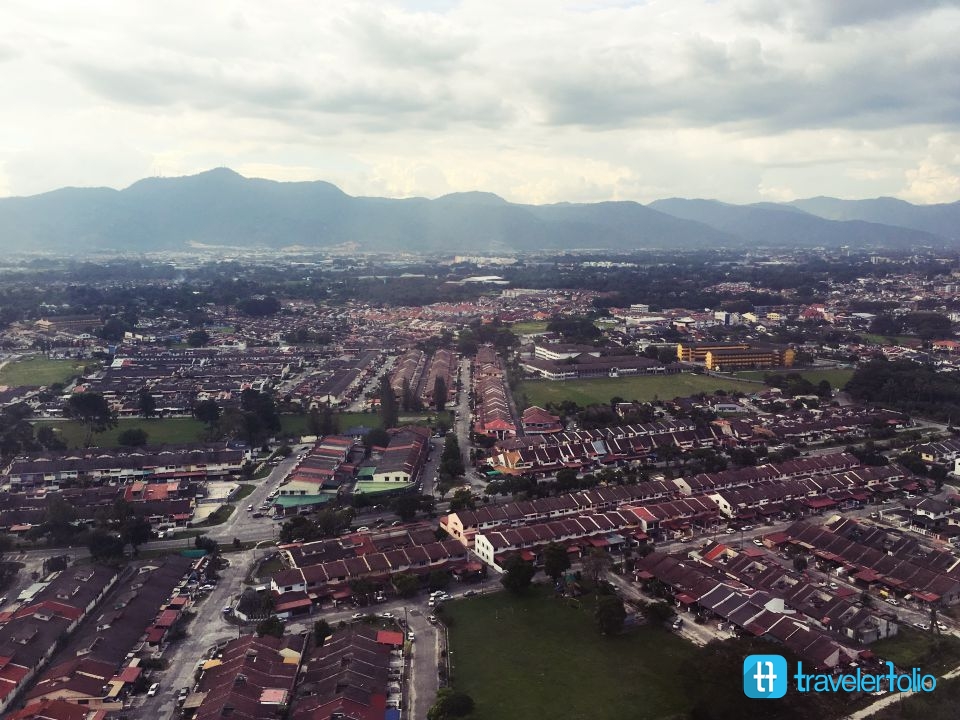 Aerial view of the coastline of Malaysia Peninsula.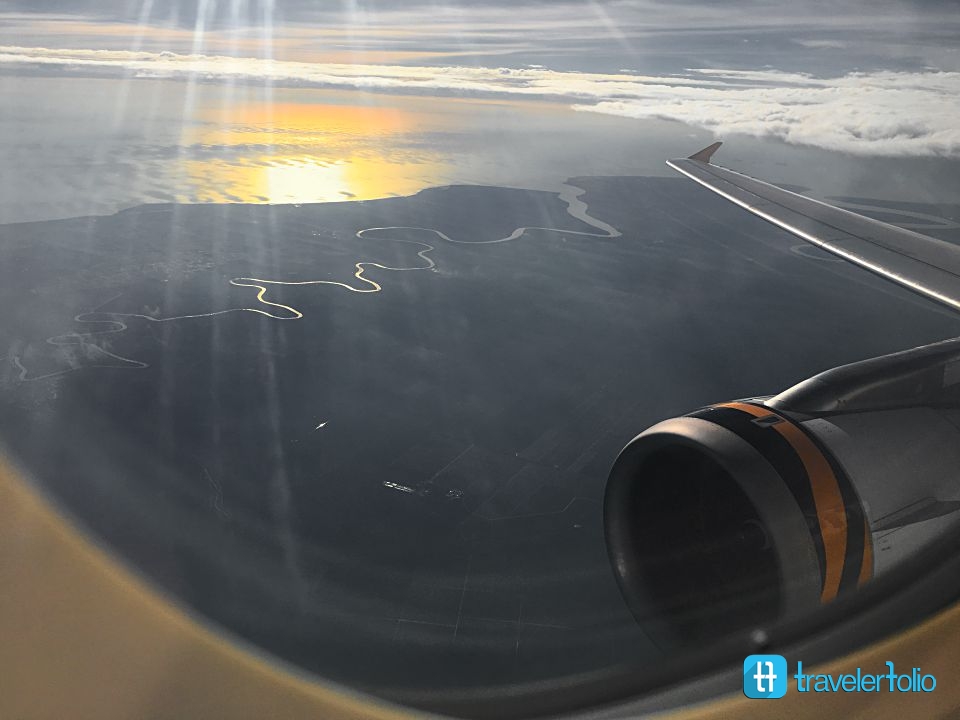 Now we are back in Singapore, holidays ended and back to reality! Bye for now.
Read all posts on Malaysia.