Disappointed with the hotel room and want to find a better place to stay? Arrived at the hotel, only to be told your reservation is not received? Taking a last minute trip and urgently need to find a hotel?
These days, there seems to be an app for everything. Recently, I was introduced to In2nite app that offers last minute hotel deals for 3 to 5 stars hotels located in 13 destinations across 6 countries in Asia, namely Thailand, Vietnam, Indonesia, Malaysia, Hong Kong and Singapore. Unlike many other apps overwhelming with information and confusing navigation, I was surprised to see a clean and neat user interface with concise information like hotel details, ratings and map.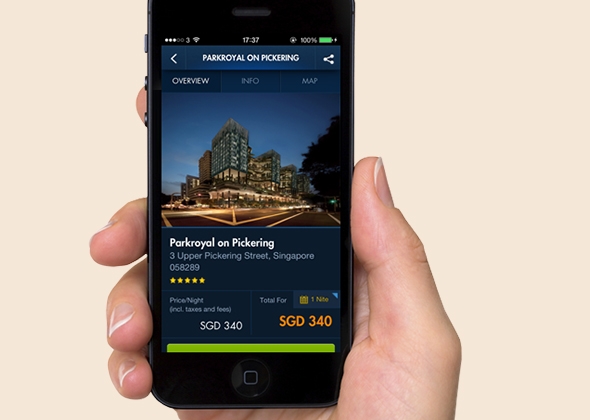 Apparently, In2nite is thoughtfully designed to be user friendly and hassle free for travellers urgently searching for hotel in real time, to book and pay for a comfortable place to stay on the same day with the option to stay up to 4 nights. A few easy steps are all it takes to confirm hotel reservation and make credit card payment through smartphone.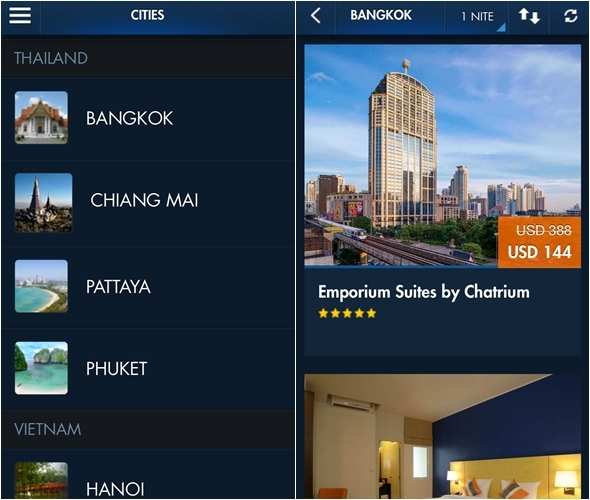 With their local expertise in the listed destinations on the app, In2nite personally selected the hotels to help them sell vacant rooms last minute at exclusive rates, while you still enjoy the facilities just as normal paying guests. While going through the list of accommodations in Bangkok, I was glad to see familiar names like Chatrium Residence Sathon where we had a very pleasant stay just a couple of months ago.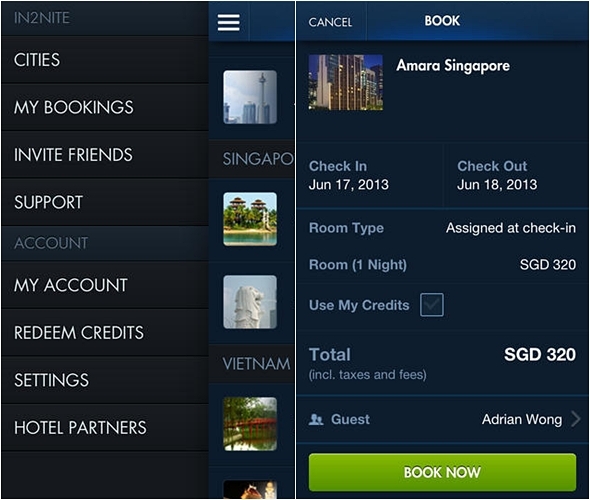 From boutique hotels to 5 stars properties, the app user can sort the listing according to price and location to find a suitable accommodation. Prices are all inclusive without hidden fees. For convenience's sake, a map is attached under each accommodation.
In2nite has 24/7 customer service support that can speak the local language for each destination as well as English.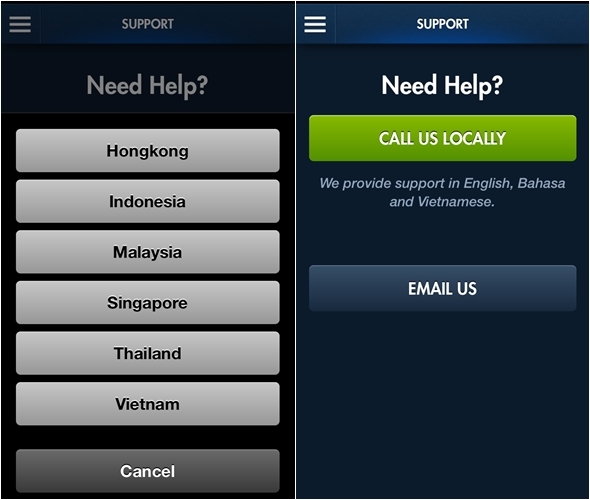 Travelling for business or leisure, you won't know when you need help at the last minute to find a hotel to stay.
Download In2nite on App Store, Google Play or BlackBerry, register free as a member and key in this promo code:
inv-52ccf6cbcf77a
Invite your friends to sign up and earn credits for redemption on your next booking.
Happy travels!