What a high octane weekend! I have been busily updating this site with the most recent F1 racecar photos and videos taken from Singapore F1 Night Race… and still have many photos of A-mei taken from the F1 Rocks Concert media room yet to be published!
OK! Here is a continuation from F1 Rocks. Photos and videos of the F1 Rocks Concert featuring JackyCheung, A-Mei (A-Mit), Sodagreen and Da Mouth rocking the night away.
Warning: Low Quality Videos!
Guess who's this guy with the long grey wig? It's Jacky Cheung 张学友! He was sorry to make us wait for at least 35mins when everyone was feeling high after the popstar diva A-mei's performance, due to technical issue.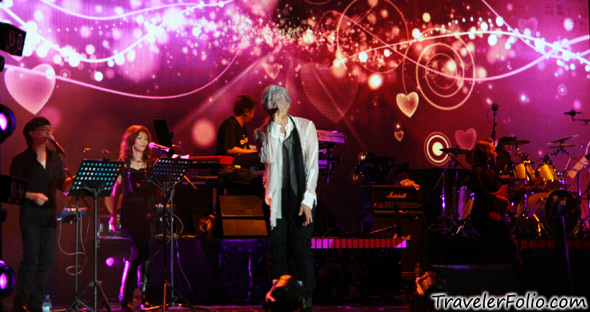 Jacky said he was aiming to look like a rock star, and his hair should cover his face most of the time. I don't quite like it cos I couldn't see his face clearly! Seems to me that he just wanted to cover up his face for some reasons 😛 But it doesn't matter cos he's a great singer!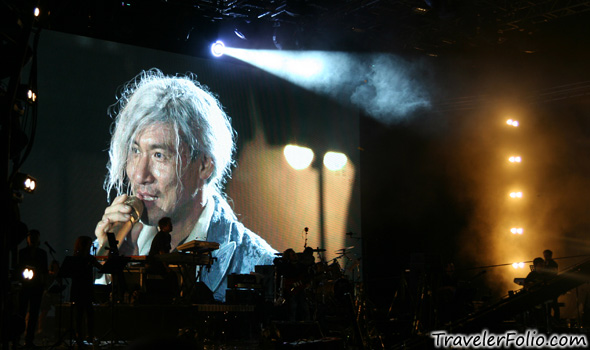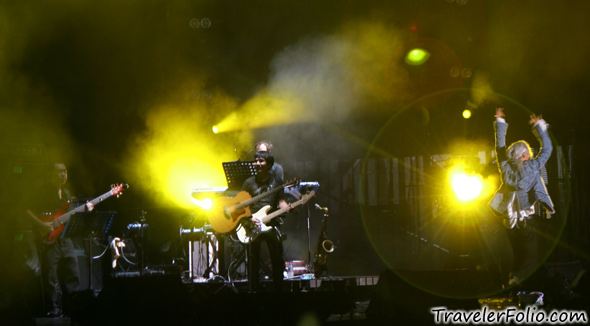 A video that combines two Cantonese love songs by Jacky Cheung. I was standing too near to the speaker so the sound quality isn't good. I got "blasted" at the end of the concert and thought I was temporarily deaf in one ear.
掉了 by 阿密特 (張惠妹): She is called A-Mit now. So what about A-Mei 阿妹? Maybe she doesn't want to be called 阿妹 (little sister) as she grows older.

阿密特(張惠妹) A-Mit . Dunno what's the title of this song. It's a half done video.
Warning: Low Quality!

A-mei joined Jacky Cheung for the second last song. Dunno what song is that but they were dancing affectionately and playfully.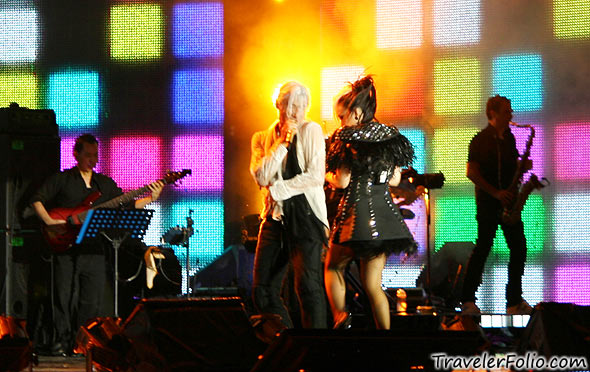 Some special stage effects during Jacky's performance.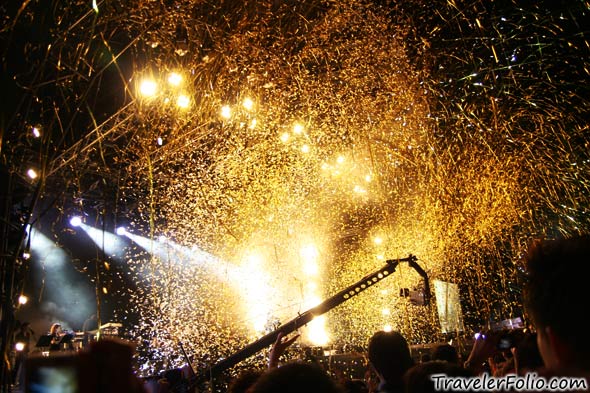 This shot of sexy Aisha from Da Mouth – the Taiwanese Hip-hop band was snapped by LG GC900 Viewty Smart! I didn't edit the quality (eg. contrast/color) of this photo. Frankly speaking, what kind of picture quality do you expect with your handphone camera if you were to take photos of dancers and singers hip-hopping around the stage that was at some distance away from you?
LG's Viewty has done a good job with its 8 megapixel camera. The photos of the Superstars taken with Viewty are reasonably good and clear enough to get some envious looks from my friends who didn't make it to F1 Rocks!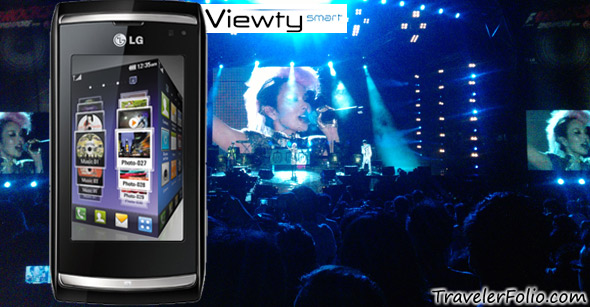 Da Mouth 大嘴巴 (Warning: Low quality video, half done!)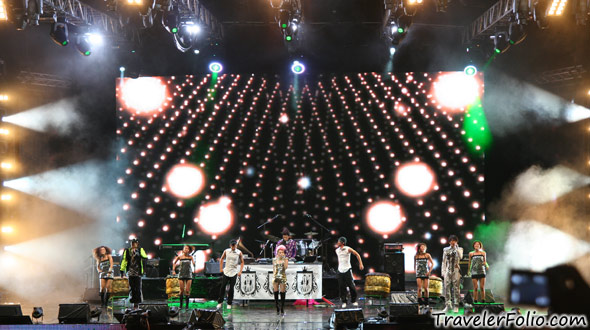 Sodagreen 苏打绿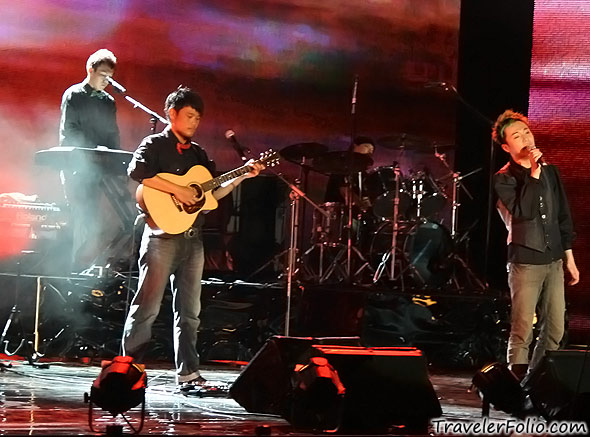 Sodagreen 狂热 / Kuang Re Video (Warning: Low quality video, half done!)

The grand finale of the rock concert with all the pop stars at the stage singing "Heal the World" to commemorate the late King of Pop – Michael Jackson.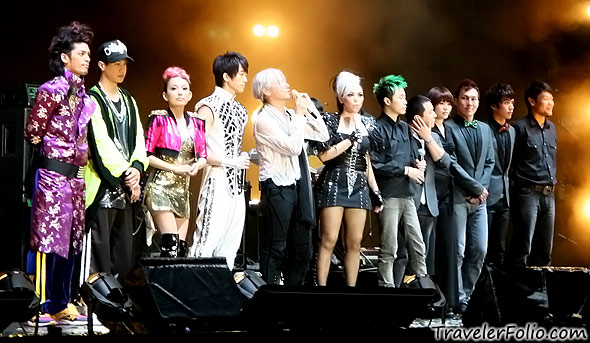 Next, A-Mei (aka A-Mit) up close at the media centre, and more videos!