Dian Xiao Er, a household name in Singapore, has carved a niche for itself as a brand that is synonymous with herbal roast duck specialities and traditional Chinese cuisine. The restaurant chain has 8 outlets strategically located at various shopping malls all over the island, each is themed like an ancient inn that conjures images of Kung Fu movies and novels in old China. Like its namesake, the waiters and waitresses are aptly donned in Chinese 'Xiao Er' outfits. Wooden tables and chairs are uniquely designed to fit the ancient theme, even the menu is printed like an ancient manuscript!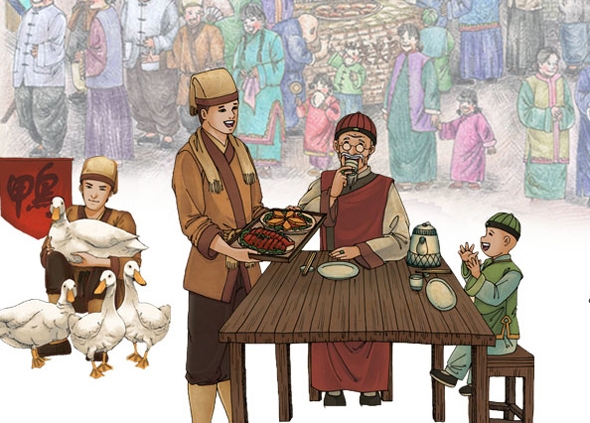 What's so divine about the famous Herbal Roast Duck?
Dian Xiao Er chooses quality Cherry Valley ducks that are naturally breed off the lakeside. The ducks are stuffed with the finest quality herbs of medicinal benefits and Chinese wine, and marinated with specially concocted herbs and spices overnight to allow the flavours to permeate the meat.
A Master of the art of duck roasting, Dian Xiao Er cleverly fused the traditional preparation technique with modern equipment. The well-marinated ducks are roasted daily at the right temperature until the skin is perfectly golden brown, superbly crisp with tender and juicy meat bursting with delicate herbal sweetness.
Served in portions, the exquisite dish is laden with full bodied broth that comes directly from the duck during the roasting process and it goes very well with plain rice!
Dian Xiao Er Herbal Roast Ducks are available in three flavours: Angelica Herb (当归), Ten Wonder Herbs (十全) and Wild Ginseng (泡参). Price for a small portion (2-3 pax servings) starts from S$12.90++.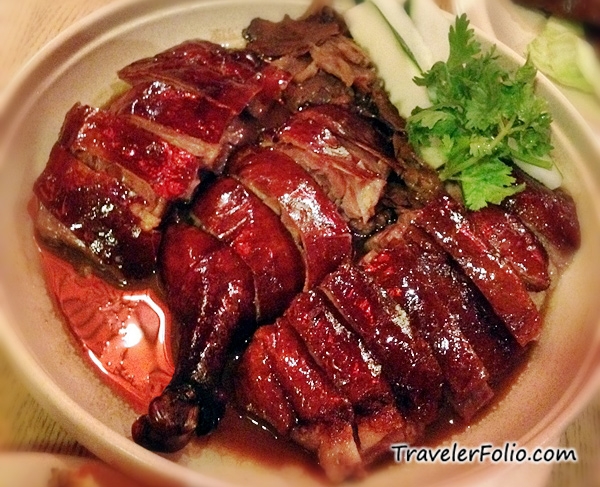 Giveaway ended on 21 Nov. Thank you for your participation! The 5 lucky winners were randomly picked by the organiser and will be contacted shortly:
Stella Liang (liang2000@…)
Hoe Shu Rin (shurinshushu@…)
Katherine Ng (katngky@…)
Juliana Adnan (Adnan.juliana@…)
Eric (ericngy@…)
A Big Thank You to Dian Xiao Er for the generous Giveaway. For the rest of you who didn't win this time round, we hope you will win our next Giveaway. Stay tuned!
---
Win 5 x $50 Dian Xiao Er Dining Vouchers!
TravelerFolio partners with Dian Xiao Er to invite our Facebook Fans to answer a simple question to win 5 x $50 Dian Xiao Er Dining Vouchers.
How to win
Step 1: If you are not our Facebook Fan yet, click both the "Like" buttons to become one.
Step 2: Recommend this post on your Facebook by clicking on the button below.
Step 3: Enter your contactable email address and state your answer for this question at the comment box below:
"Name the three Herbal Roast Duck Flavours available at Dian Xiao Er."
The lucky 5 commentators with the correct answer win a $50 Dian Xiao Er Dining Voucher each.
**This Giveaway ends on 21 November 2012 (2359 hours Singapore time). 5 lucky winners will be notified by email to claim the vouchers. Comments will be moderated so it takes a while before you can see your own comment on this blog post.
You are encouraged to subscribe to TravelerFolio RSS / Facebook / Twitter for any upcoming giveaway.
Dian Xiao Er's Signatures
One of Dian Xiao Er's signatures is the deliciously decadent Dong Po Pork (东坡肉), a classic delicacy that traces back to the Song Dynasty poet Su Dongpo. The specially cut, almost squarish pork belly, half fat and half lean, is marinated in spices and steamed to uber soft till it melts in the mouth and coat the palate with savoury flavours without feeling greasy.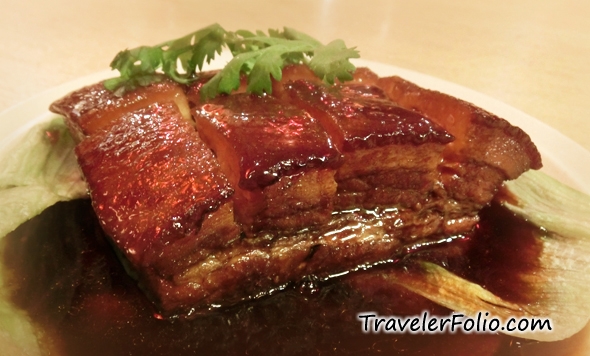 This scrumptious dish is a heavenly marriage of freshness and succulent. The Claypot Frog & Jumbo Prawn BeeHoon with Wine is oh-so sensational! The BeeHoon rice noodles soak up the fragrance of wine and subtle sweetness of prawns and frog legs, you get the umami taste from every mouthful of BeeHoon. Slurp up the delicious soup while it's hot!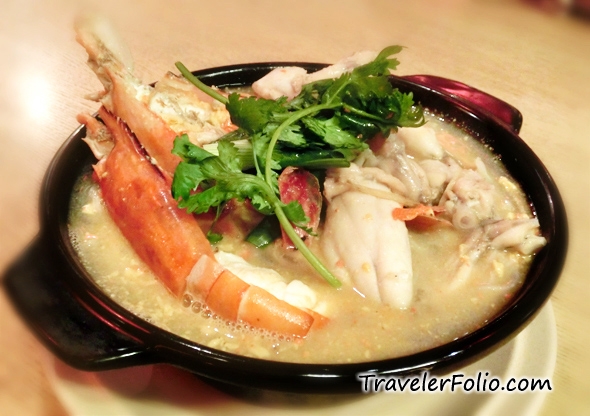 My new favourite is the Silver Cod Fish in Superior Soy Sauce. Deep fried till golden crisp, the Silver Cod is complemented with a dash of high grade special soy sauce mix. The meat texture is pretty soft and smooth like tofu. A popular dish during office lunch hour.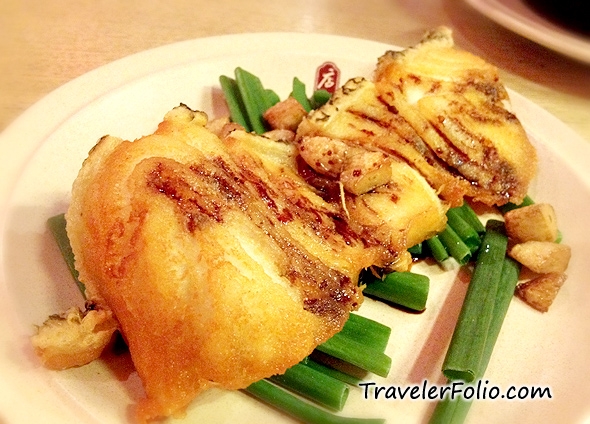 The Mongolian Spare Ribs signature dish looks simple and unpretentious, yet delish and flavourful. The crispy ribs are coated in a layer of sauce seasoned with plum and black pepper flavours, cooked to perfection with tender meat oozing with spicy goodness.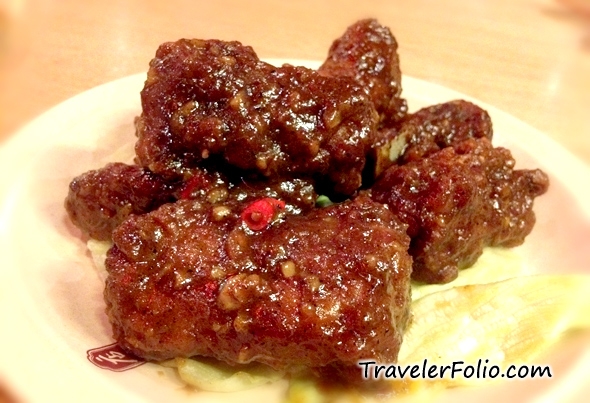 Stir Fried Lotus Roots with Macadamia Nuts is my all-time favourite vegetable dish as it has an interesting mix of ingredients with crunchy textures. The thinly sliced lotus roots, carrots, snow peas, juicy and sweet water chestnuts and celery are a great refreshing, tasty combination!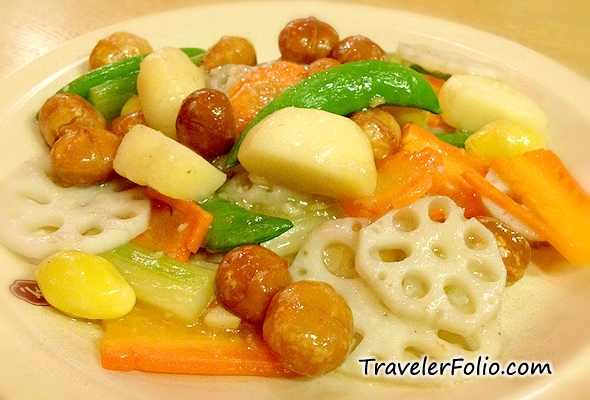 Dian Xiao Er at Nex Serangoon Central has a section where wedding banquet can be held.
Dian Xiao Er outlets at Marina Square, Vivocity, Jurong Point, Lot One, Ang Mo Kio Hub, Changi Airport Terminal 3, Tampines One and Nex Serangoon Central.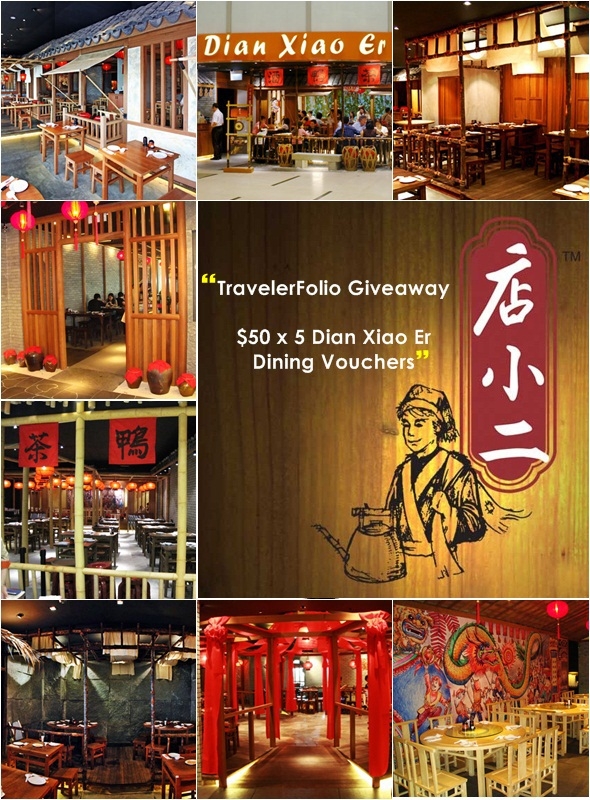 Join in the Giveaway now and hope you win one of the 5 Dian Xiao Er Dining Vouchers from us!