Someone asked, "Is smoking in public really banned in Singapore? Is there any place you can smoke cigarette in Singapore?"
Smoking is not banned like chewing gum on this island, though there are restricted places for smokers to puff in public areas. See, here is a smoking area, though quite "sad" to see such a small pathetic yellow box for our smoker-friends. 😛 Anyway, it's very expensive to buy a packet of cigarettes in Singapore. A box of 10 sticks cost more than S$10. Any idea?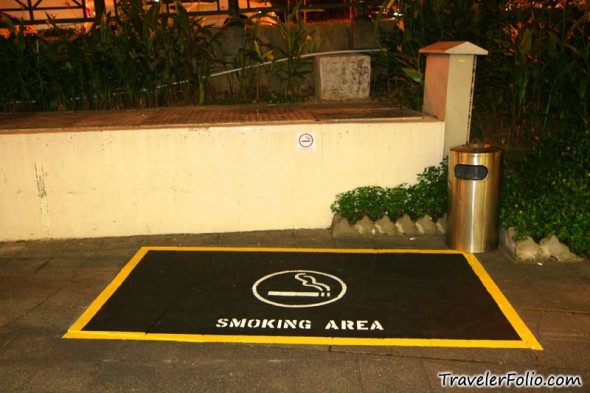 But that's what I like about Singapore! Air gets "cleaner" nowadays with more smoke-free zones. By reading the list of smoke-free areas below, you know where you can't smoke now. I really hate inconsiderate people who just can't wait to smoke during the 1-min of their lifetime while taking the lift. I stay on the 12th floor and the whole lift really stinks after the smoker leaves and we have to hold our breath all the way up!
Smoking area? Non-smoking area? It really irritates me when people smoke right next to me while I am enjoying the food in cafes and food centres. Hey! Are you the one?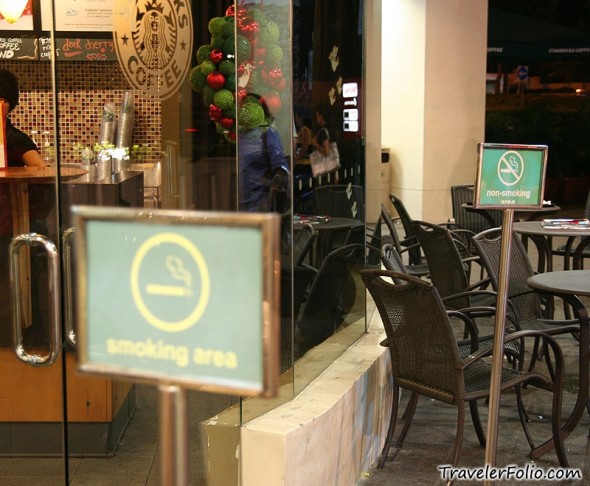 Ok! Enough rantings for now. Do you like frog legs? To some, it's taboo food. When I was a young kid, one day, I was in a Chinese restaurant in Mersing-Malaysia, by chance I wandered into the restaurant kitchen and saw the chef removing the skin of a frog that was still kicking. Gosh, from that day onwards, I didn't want to eat frog legs, even though it's a popular delicacy in Singapore.
Now, I love frog legs cooked in this kind of Cantonese style – stir fried "Gongbao" (or Kung Po) frog legs together with spring onions and dried chillies, and eat this tasty dish together with porridge. Actually, frog legs do not have any distinctive taste, but they do have texture like chicken wings, in fact, are more tender than chicken.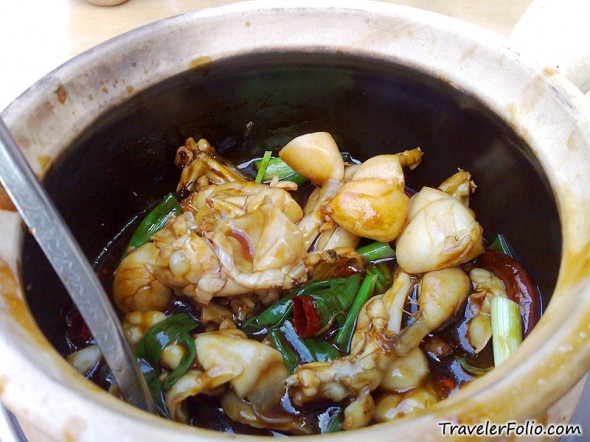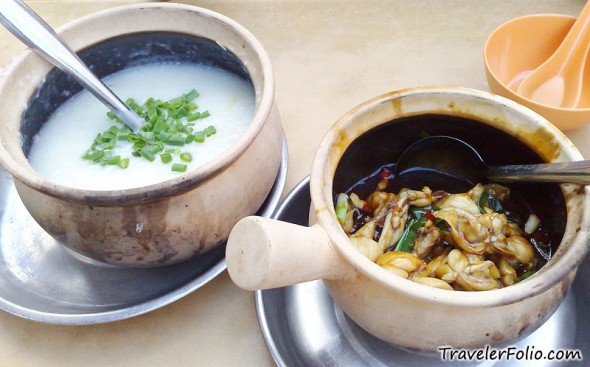 I usually don't eat beef but I like this beef horfun. Look at the horfun and lot of gravy! You can find this famous beef horfun and the claypot frog legs at Geylang Lor 9 (Singapore!). However, it can be a problem looking for a parking lot during dinner time, especially during weekends. Anyway, that area is a red-light district.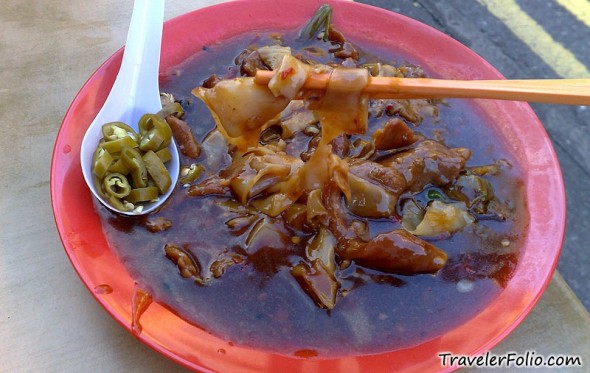 Well, this is somebody's car. Just wondering how it could be that those hanging toys are not blocking the driver's view. @_@