Verona, the city of Romeo and Juliet, and Namwon have something in common. Both are the epitome of love and romance.

Located just 45-min away from the provincial capital of Jeonju in North Jeolla Province, Namwon is a popular tourist attractions endowed with rich culture, tradition, history as well as cuisine. The city of love is the home to one of the most famous love stories in the Korean peninsula – the story of Chunhyang and Lee Mongryong, the couple who fell in love despite their different caste classes, overcoming hardships and finally had a happy ending. The story has served as a theme for dramas, movies, musicals as well as a huge scenic park that depicts the love story with beautiful traditional pavilions, thatched houses, gardens and lively statues.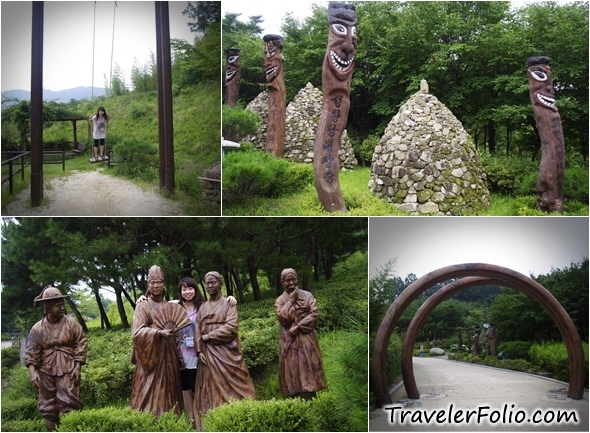 Man made waterfall and statues at the theme park.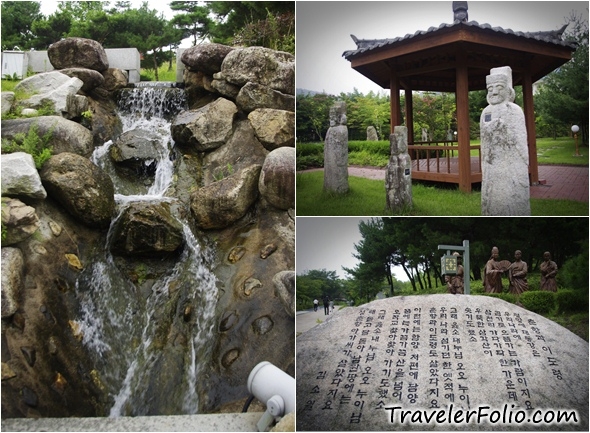 Walk along the trail with life size characters to follow the story of Chunhyang. This trail leads to a hilltop that overlooks a breathtaking view of the city.
The suffering of Chunhyang as a result of rejecting the love of the wicked mayor. It shows how devoted she was to her husband Lee who was then away in the capital.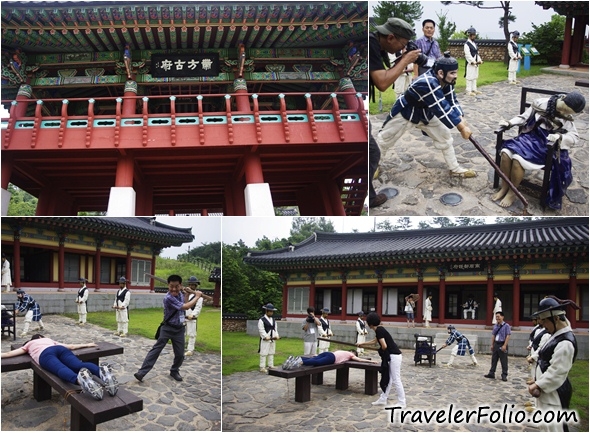 The Folk Museum showcases a variety of artefacts from Chunhyang's time.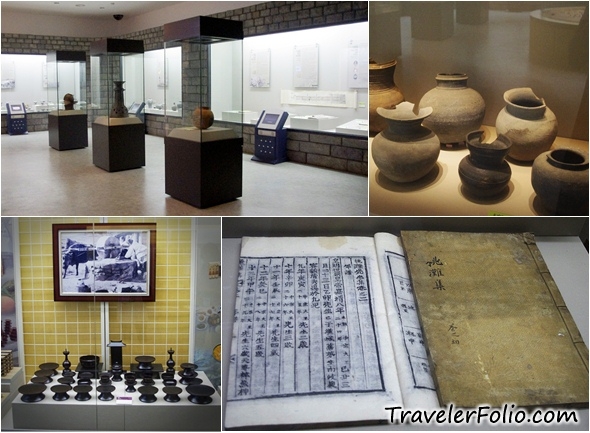 Small figurines that showcase different occasions including the celebration of a newborn, wedding anniversary, birthday and the passing of a family member.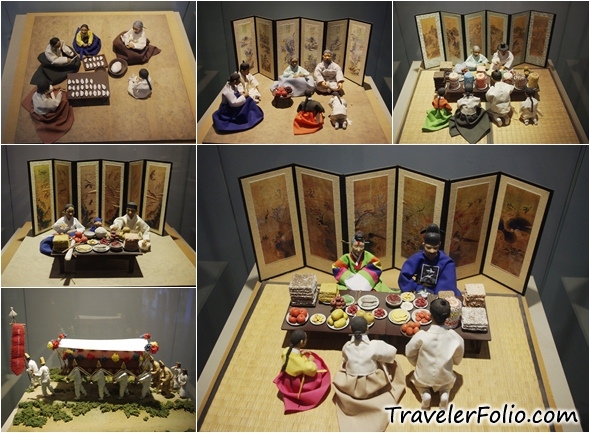 Chunhyang Theme Park and Folk Museum entrance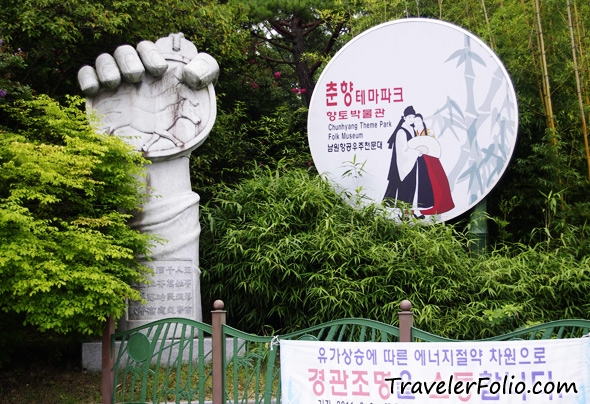 Korean traditional thatched houses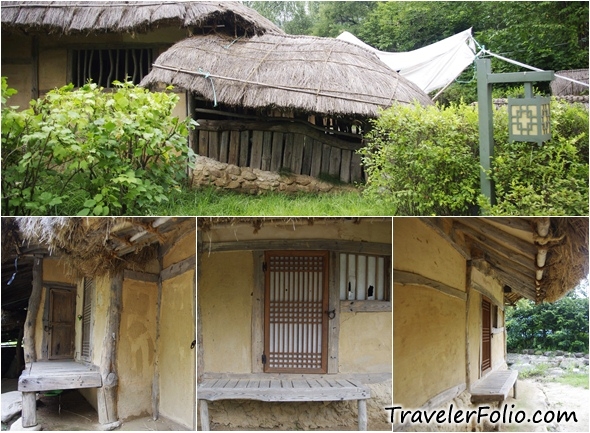 Chunhyang's portrait is enshrined at Chunhyang Shrine. It's popularly visited by unmarried people to pray at the shrine in hope to find a good partner.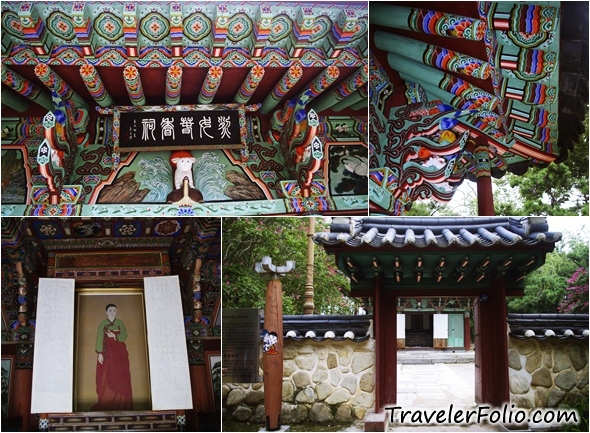 Another representation of love, couples who step on the Ojakgyo Bridge are blessed with happy married life.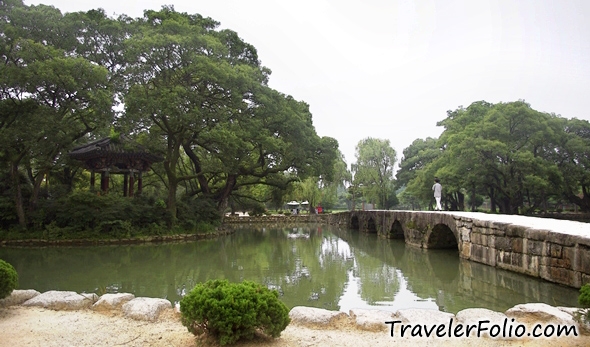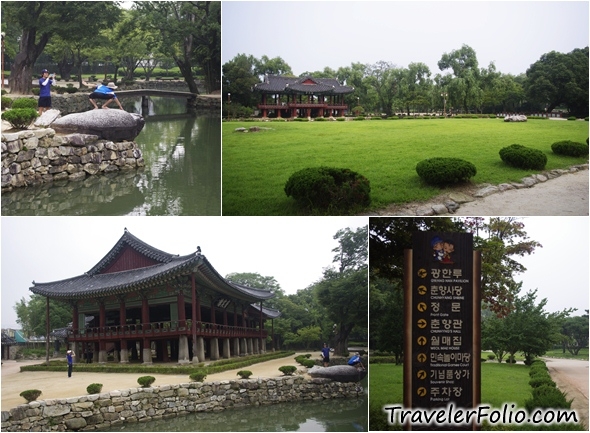 The huge garden with trees, pavilions and a lotus pond, a very relaxing place to stroll around leisurely while immersing into the Korean culture.

Head down to Chunhyang Memorial Hall to understand the story of Chunhyang and Lee Mongryong and how it symbolizes true love and honours human integrity without giving in to the barriers of social classes. The memorial hall mirrors a traditional Korean pavilion and it houses oil paintings that depict the story of Chunhyang. Also on display is a collection of calligraphy and antiques showing the lifestyle of the people in Chunhyang's time.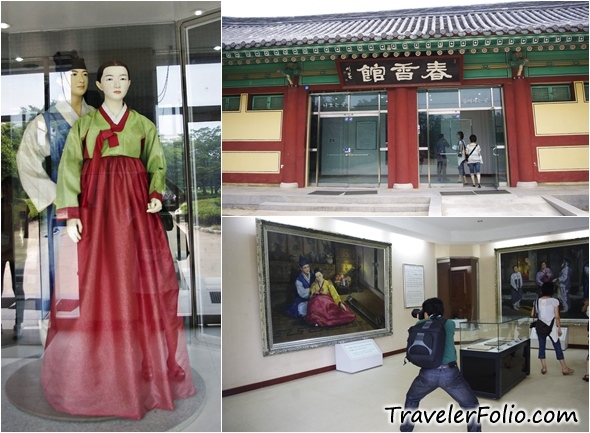 Click to read information on how to get to Chunhyang Theme Park
Read all posts on Jeollabuk-do