It only takes less than 2 hours drive from the bustling city centre for a complete change in landscape with towering escarpments, cliffs, waterfalls, flora and fauna. An overnight stay in the Blue Mountains means you can catch the golden sunrise and sunset and feels like you are part of "National Geographic"! View photos taken on day 1 in the Blue Mountains.
On the second morning, we left the accommodation at the Old Leura Dairy to join "Mr Blue Mountains" – Tim Tranter, the owner-operator from Tread Lightly Eco Tours in his 4WD to have picnic breakfast in the meadow and experience more of the Blue Mountains paradise.
And we made it on time to catch the golden sunrise behind The Three Sisters rock formation.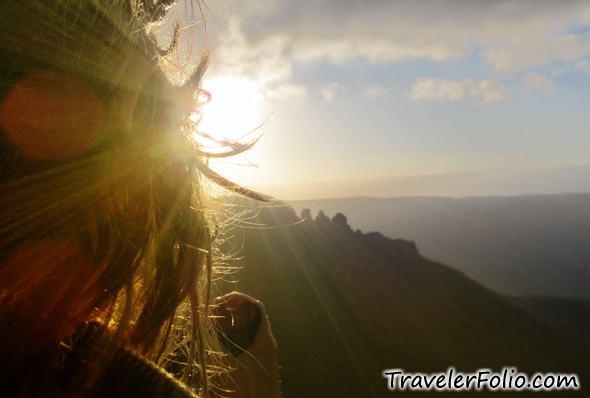 Tim prepared breakfast for us. These homemade breads were really good – very fresh, soft and tasty.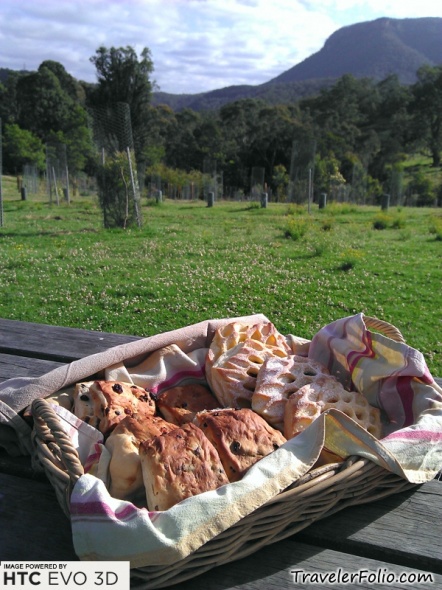 While having breakfast, we also spent sometime relaxing in the mountain area and took photos.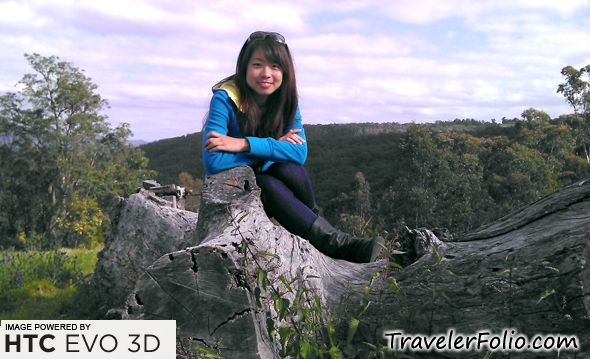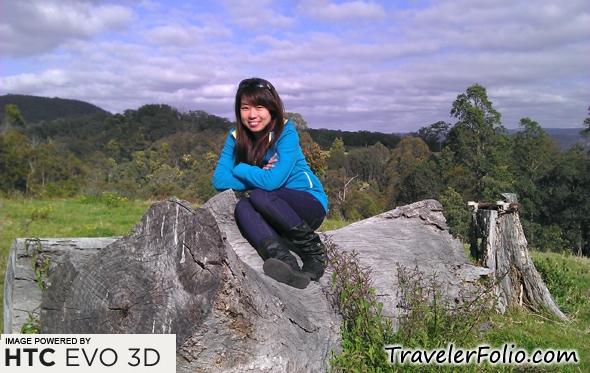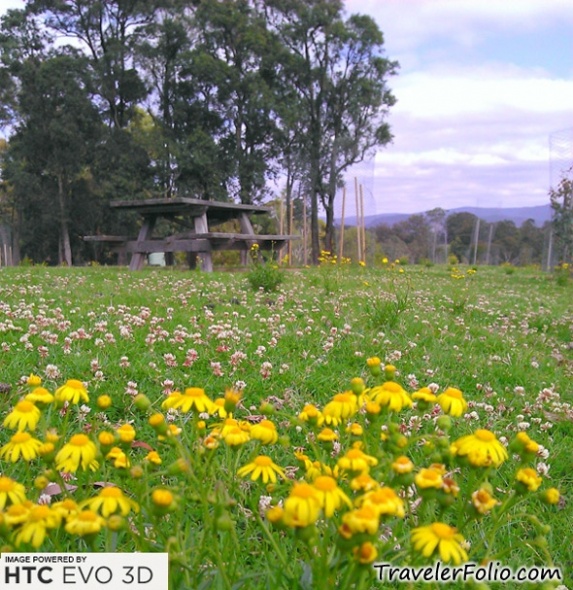 There are plenty of kangaroos around.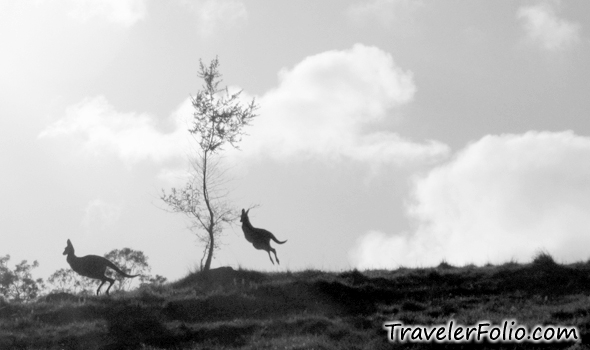 Cattle grazing in the pasture.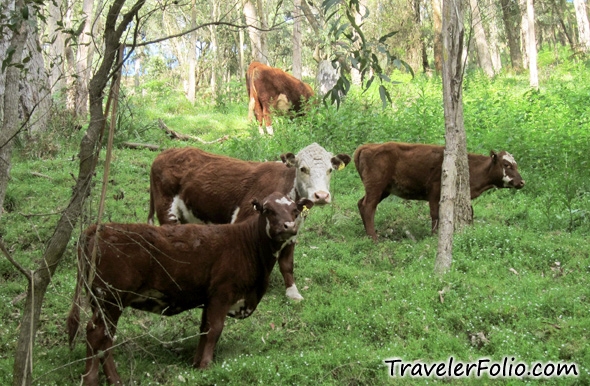 Little pony.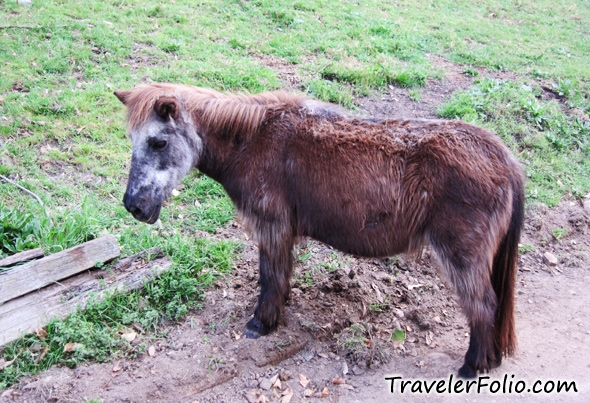 Friend 'Galong' Letterbox
A snapshot of our reflection on Duglass's sunnies with the 3D camera phone.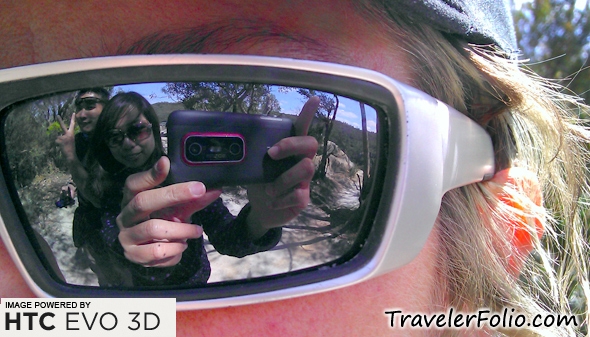 Photo with Mr Blue Mountains – Tim Tranter, the owner-operator of Tread Lightly EcoTours who has been staying in the Blue Mountains for the past four decades.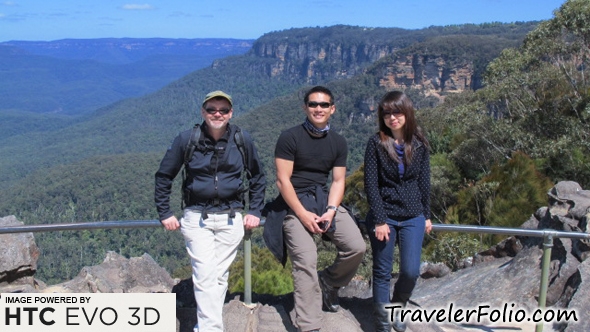 The blue-hazed mountains.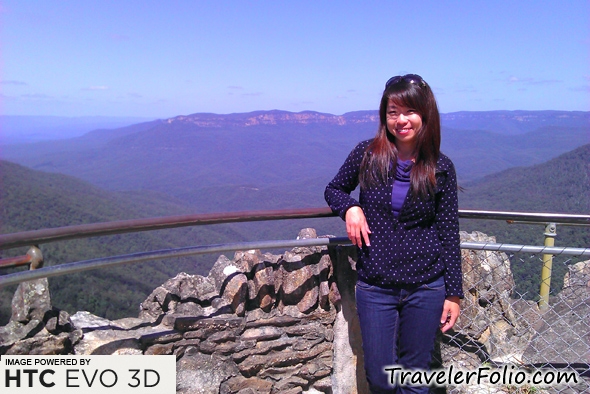 Unique rock formations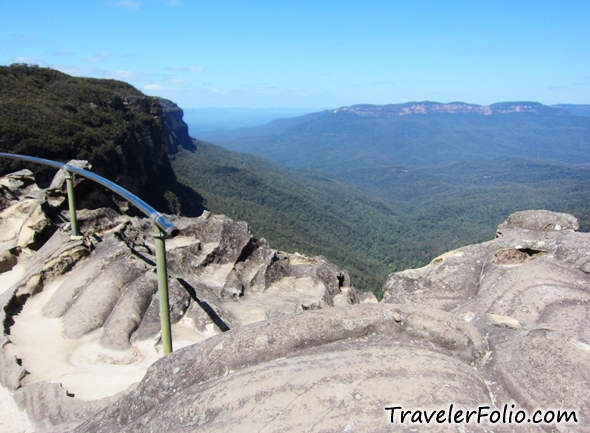 These are the Eucalyptus flowers. The blue haze in in the mountains is a result of the reaction between the sunlight and the oil that's released from the Eucalyptus trees into the air.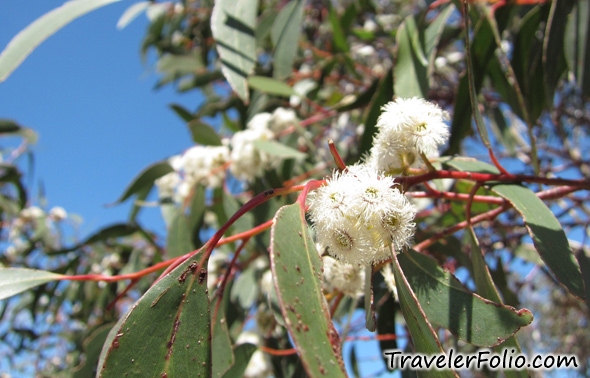 A vast expanse of Eucalyptus trees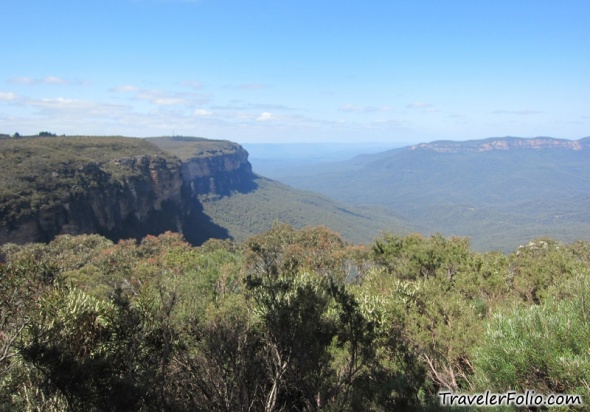 Towering escarpment range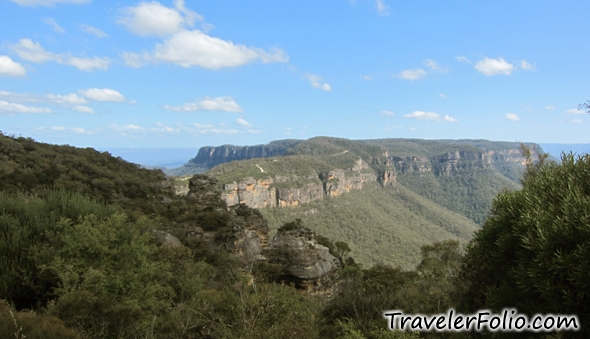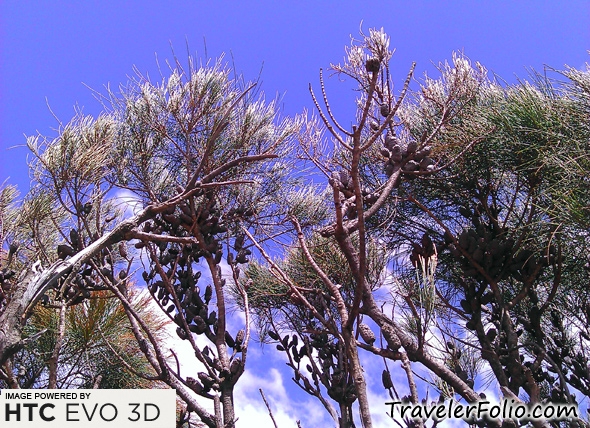 The 4WD of Tread Lightly Eco Tours.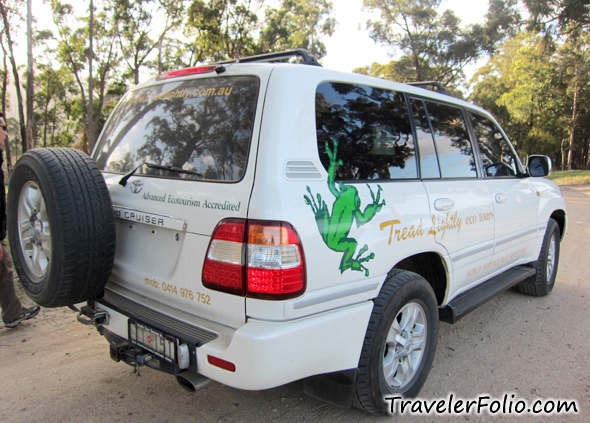 Green maple leaves in spring.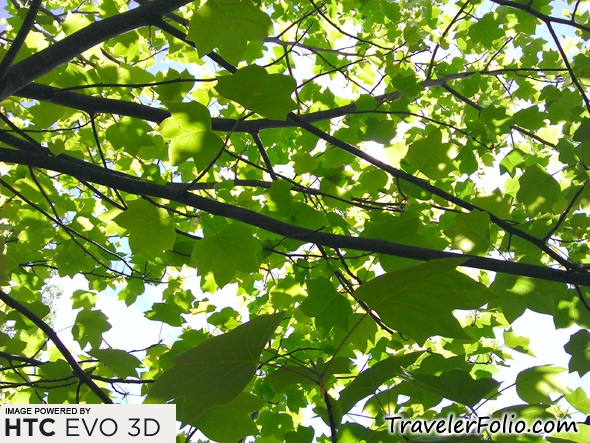 Read all posts on Sydney Escapade with HTC EVO 3D.