Charles Bridge crosses the Vltava river in Prague. The bridge is decorated by an alley of 30 statues and statuaries, mostly in Baroque style, erected around 300 years ago.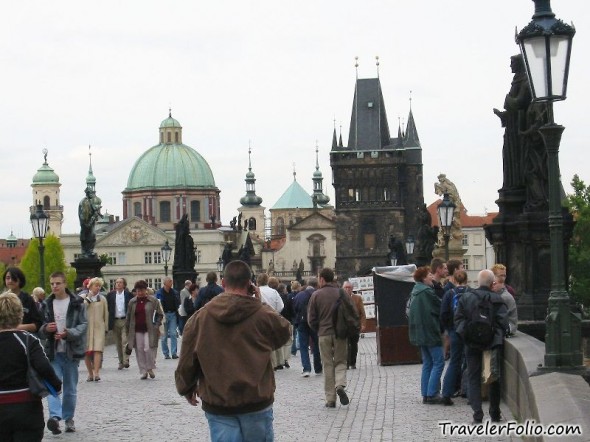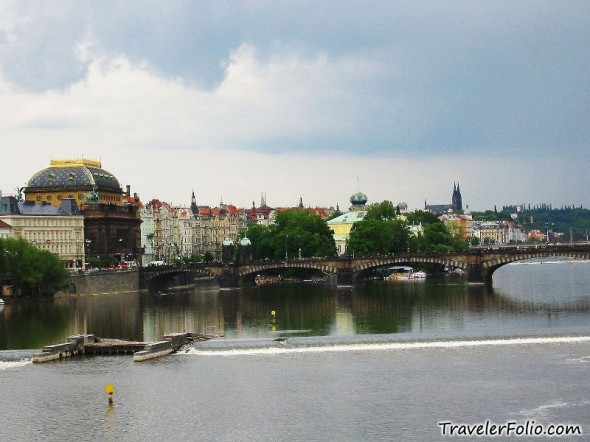 The Old Town bridge tower is also considered as one of the most astonishing civil Gothic-style buildings in the world.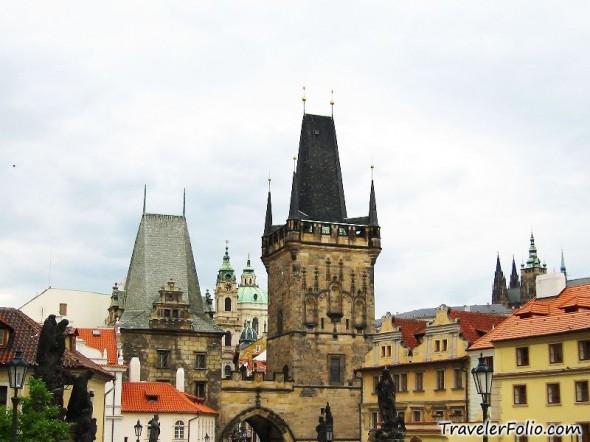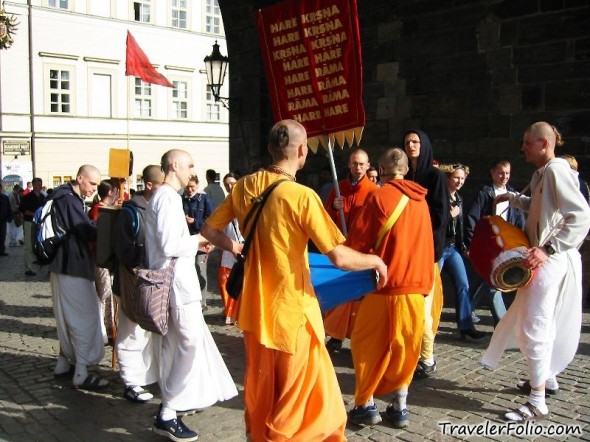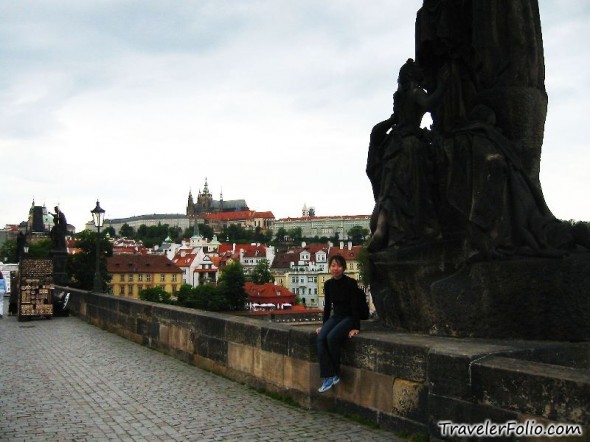 I love this old statue! Saw it on Lonely Planet cover page before.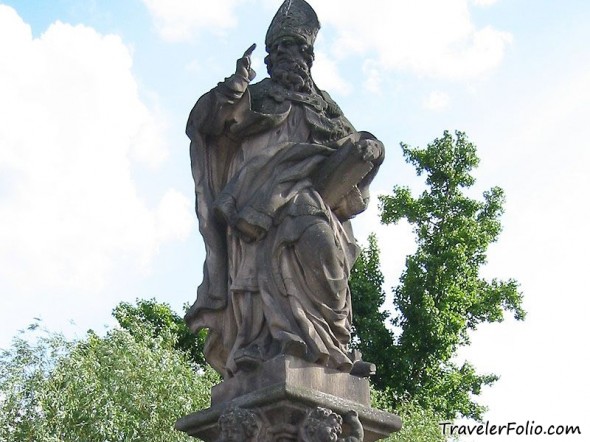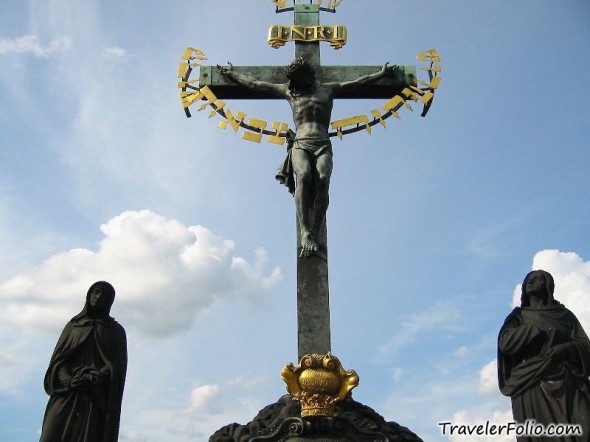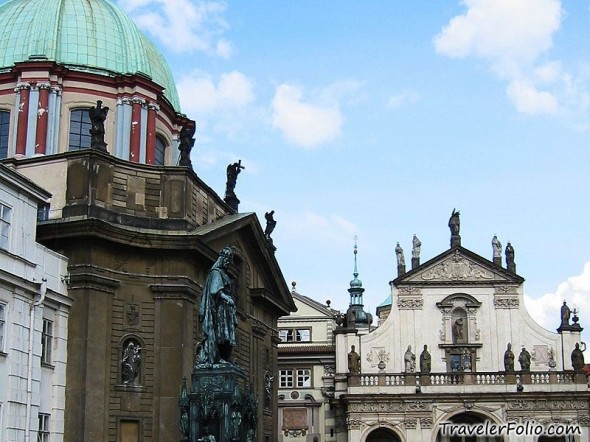 View of the Prague Castle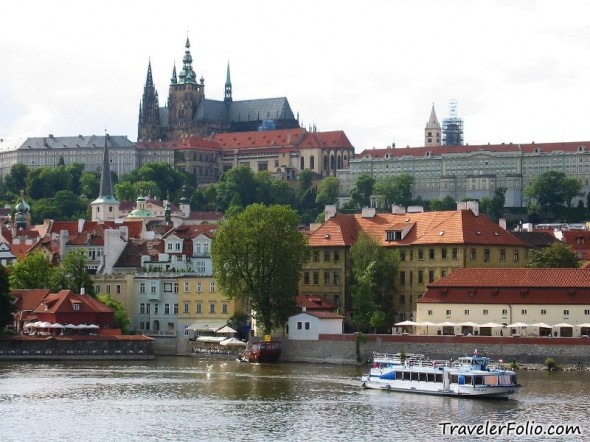 There are many painters on the bridge. I saw some so-called Chinese painters translated non-Chinese names to Chinese names, and added flowery designs on the Chinese characters; but some of the Chinese characters were wrongly written! Anyway, Chinese illiterates won't know about it…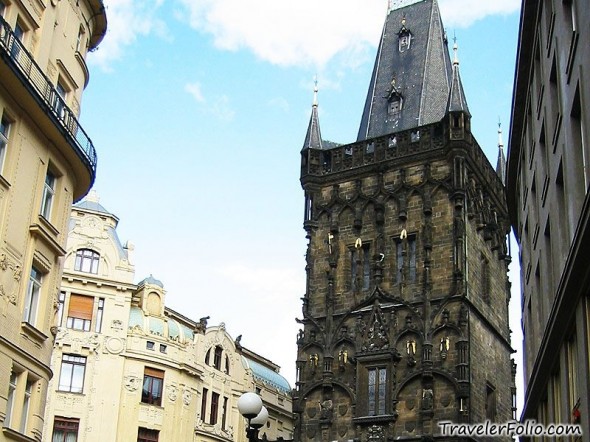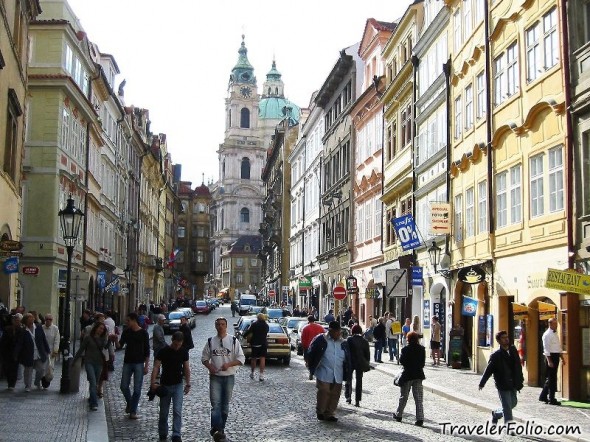 The other side of the Charles Bridge.
It was dinner time. We decided to walk back to our hostel since it was getting late.
Nearly got CHEATED again!
We went into another local restaurant and had a good dinner there. Again, another trying-to-cheat-us incident happened in the restaurant. When it was time to foot the bill, the waitress showed us a written piece of bill again. Once bitten, twice shy. This time, we requested for the electronic printout receipt. Guess what? The printout receipt was hidden underneath the hand-written receipt and the bill was much lower without any tax! The waitress explained that their prices were already very low…blar blar blar, trying to cover up herself! Luckily, we were not cheated this time.
A lady approached us for help. She looked worried and spoke the kind of English we all knew was not her native language. Weird right? Why would some European speak English to us directly and ask a tourist for help, instead of the other way round? We ignored her.
We walked around the old town in the night. The lanes were poorly lit and we started to feel unsafe walking in lonely places. We quickly walked back to the Old Town Square nearby our hostel. At least there were more people there.
Read The Jewish Quarter!