Apart from knowing that Bangalore is the Silicon Valley of India, we were clueless on where to go and what to see in the garden city. With only a few hours before I attended 'Britain You're Invited' media event at 3pm and to save the hassle of last minute planning, we decided to hire a car with a driver from the hotel for a sightseeing tour at a minimum rate of INR3,500 (~S$100) for 4-hr. Not a good bargain if it's just for two persons; the car can seat up to 4 passengers.
We got into a Nissan. The English speaking driver-cum-guide was professional and chatty, sharing about Bangalore while driving us around. I was quite surprised when he said it only takes 2-hr to cover the the main attractions in the city area. He suggested to visit the Nandi Temple, Bangalore Palace, Lal Bagh Botanical Garden, Tippu Sultan's palace and City Market.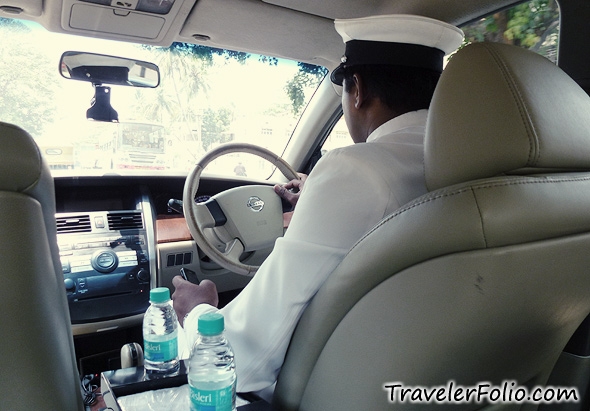 We were amazed at how the road traffic works in Bangalore (and other parts of India) – cars, motorcycles, auto rickshaws, cattle carts and buses sharing the road, honking all the time not for emergency but to give signals and ensure a safe ride. The driver shared that it's very easy to drive in Bangalore. The key is Patience and Consideration!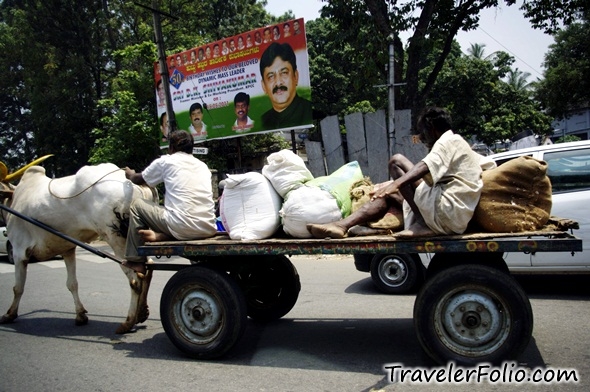 A cattle "parking" at the roadside with other motorbikes.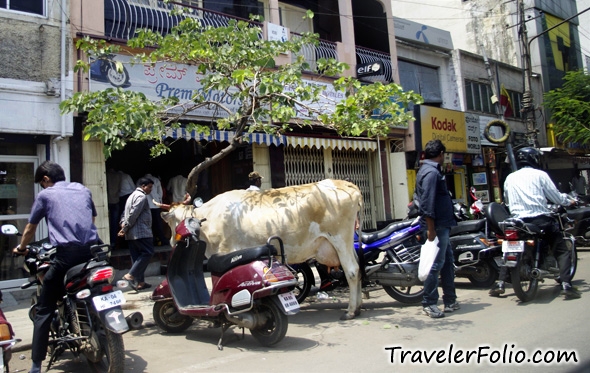 Video of busy roads in Bangalore.

Bangalore, also known as Bengaluru, enjoys a moderate climate all year round due to its high elevation, with distinct wet and dry seasons.
It was interesting to see the day-to-day activities of the locals while we were driven around and happily snapping away.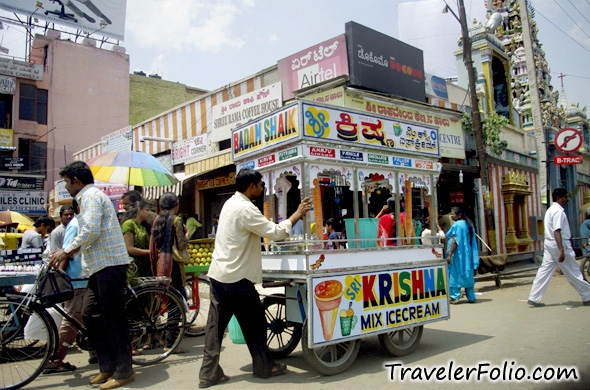 Roadside vendors selling fruits.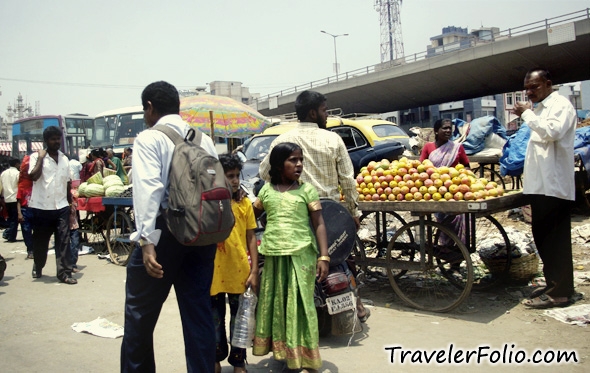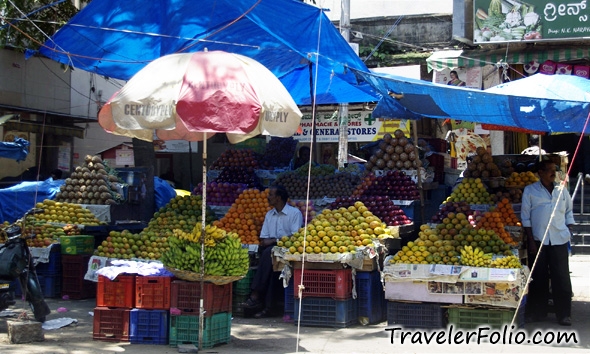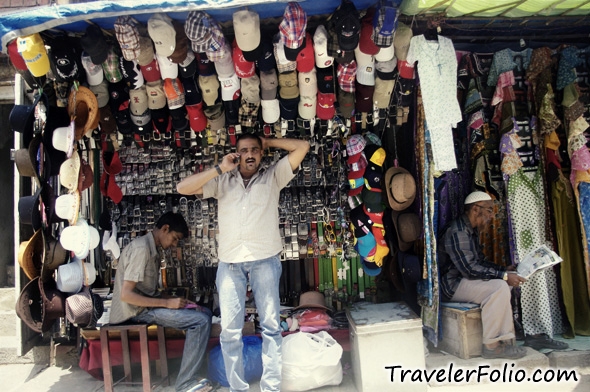 Video of the streets of Bangalore.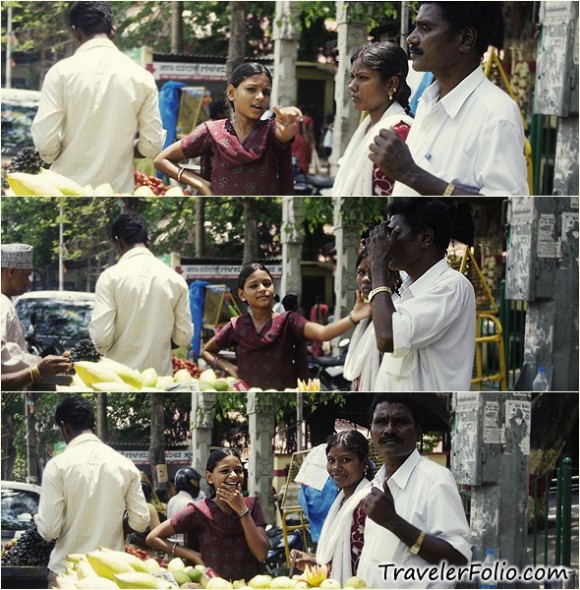 The people in Bangalore are really friendly! They love to smile at our cameras too. This little girl spotted the camera and seemed to tell her folks to pose for a shot. They are fruit vendors along the roadside.

Say "Cheese" is redundant in Bangalore. I just noticed another pretty smiling face while browsing the photos. This shot was taken outside Tippu Sultan's Palace. Really amazed that they could still spot me in a passing car! OK, maybe it was slow moving traffic that's why.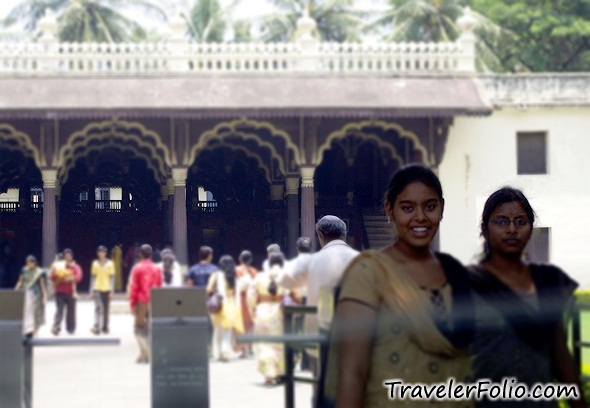 Friendly children on auto rickshaw! The little girl was quick to spot me even though I was sitting in the car, holding a small black digital compact camera – Panasonic Lumix DMC-TZ20 – a review set for me to try out during our India trip.
Panasonic Lumix DMC-TZ20 features a 24mm ultra wide-angle with 16x optical zoom Leica DC lens with nano surface coating technology that can reduce flare. It can also record full HD 1920×1080 movies with Dolby® Digital Stereo Creator!

For social media, you would like to know that DMC-TZ20 incorporates a built-in GPS unit. The photo image is geo-tagged with the location where it was taken so that it can be pinpointed on the internet maps, and the images are automatically sorted in the folder with location names for easy access.

Like how we take a photo using a smartphone, the 3.0-inch touch-screen LCD comes in handy by just touching the LCD to auto focus on the subject and you can release the shutter. For me, it's good to travel light to carry a compact camera around instead of a flashy DSLR (mine is white!) that might catch undesirable attention at times. It serves as a back-up for me as well.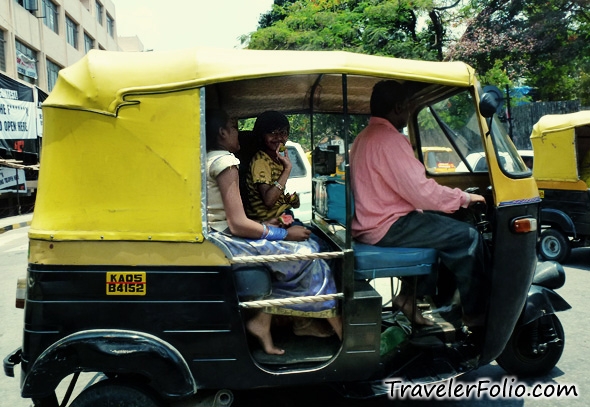 Sunshine smiles that warm up the heart!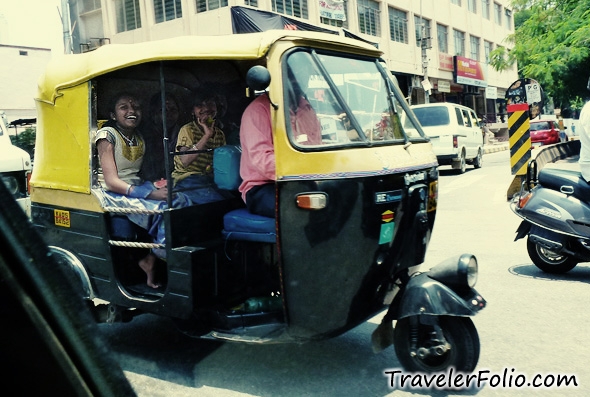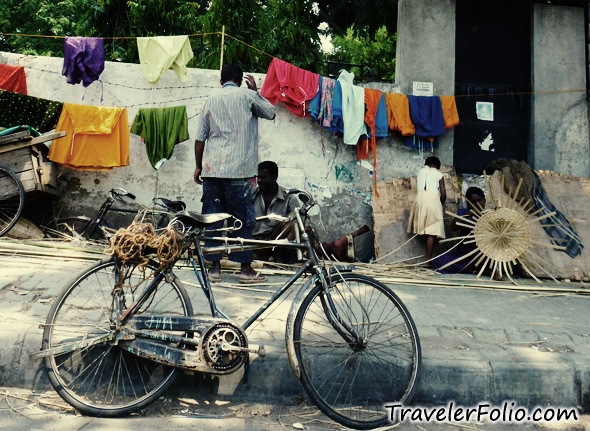 A woman weaving a basket for a living.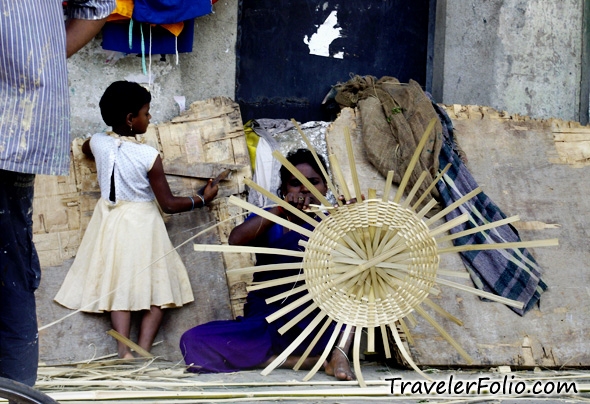 Colourful Hindu temple.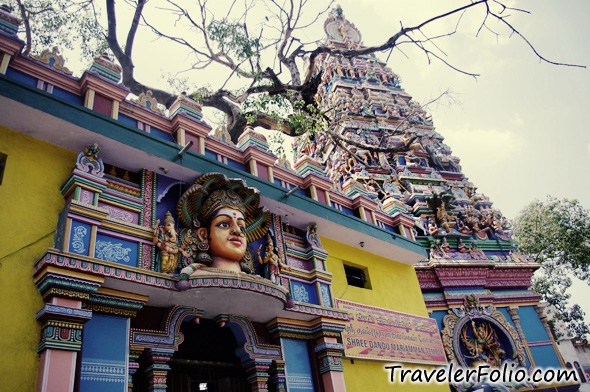 The Bangalore Palace that strikes resemblance to the Windsor Castle in England. No one is allowed to take a photo of the palace at the entrance, unless you buy an admission ticket to the palace.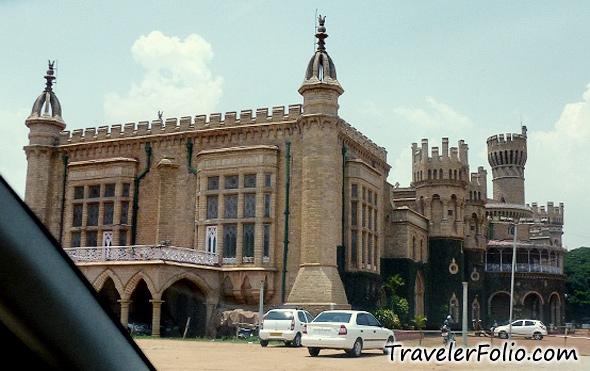 The lovely Kannada script. Kannada language is predominantly spoken in the southern India state and is recognised by the India government as a classical language.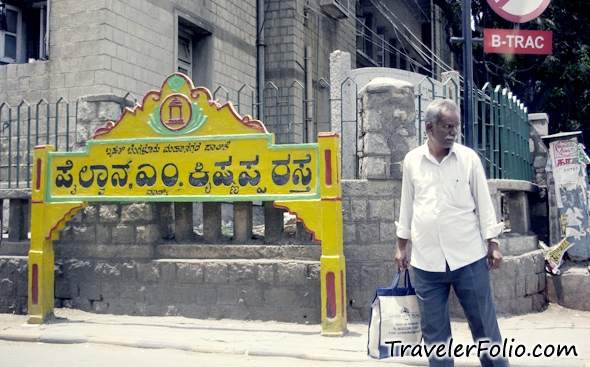 Colourful wall murals are commonly sighted in the city.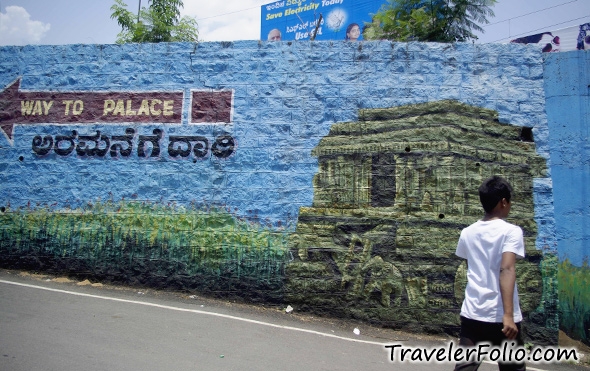 Youths crossing the busy road.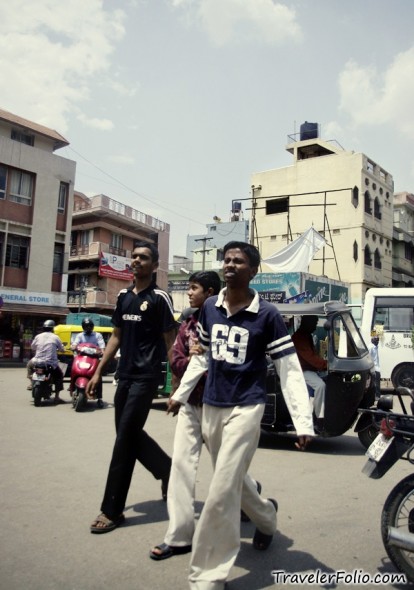 Cattle, pedestrians, motorbikes, auto rickshaws and cars all harmoniously share the road and it doesn't seem to cause any major traffic problem at all! Like what our mindful driver quoted: Patience and Consideration!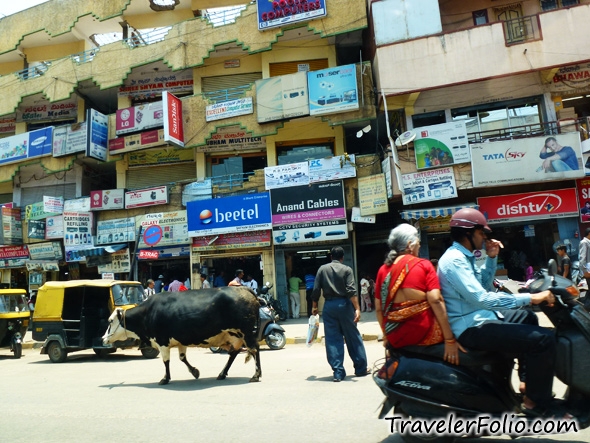 Street sight.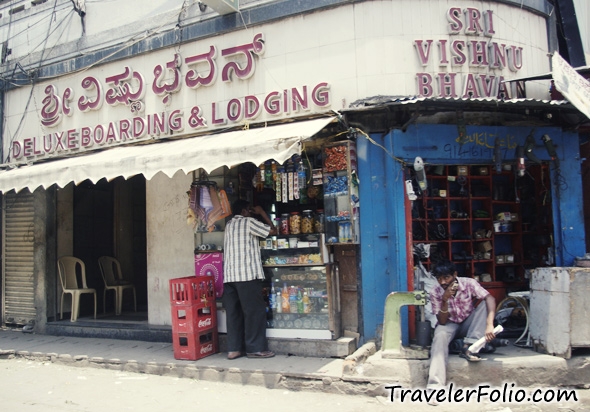 Among the Hindu temples in Bangalore, we came across cathedrals too. This is St. Francis Xavier Cathedral.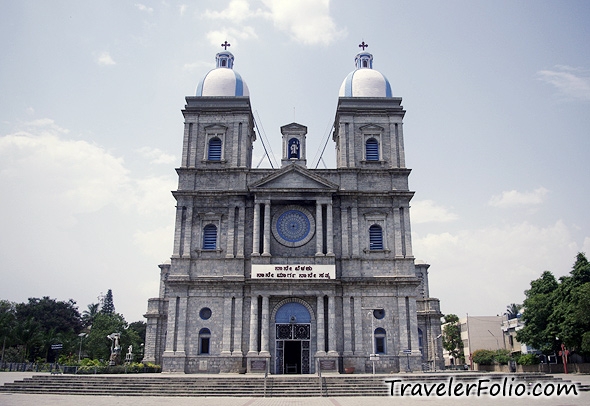 According to our driver, these shoes on display could be someone else's shoes. You got what I mean? Leather shoes, sandals and track shoes like Nike and Adidas are lined along the whole stretch of pavement at the market. Some suggest that if you lose your shoes at the temple (you need to remove your shoes before entering the temple), good news, there's a chance you could find them at the market on the same day at a cheap price too!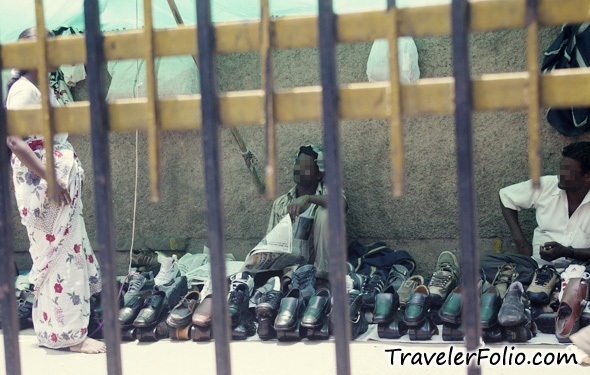 Constructed in 1537, Nandi Temple or the Bull Temple is for the worship of the sacred bull. The granite Nandi monolith is one of the largest in the world! This temple is popular among tourists and locals alike in Bangalore.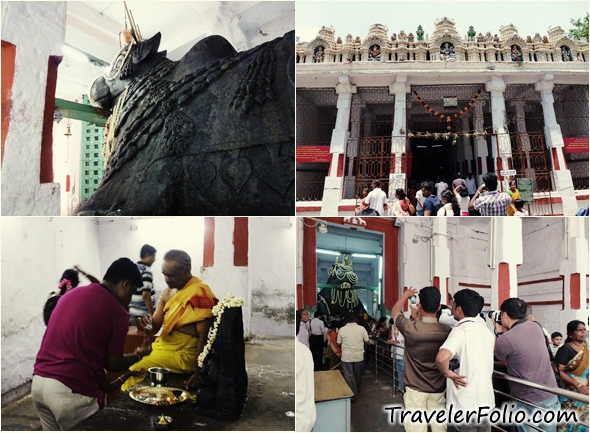 Another Hindu temple.
With a heap of coconuts, the No Parking signboard is redundant. Seriously, how to park a vehicle there? 😛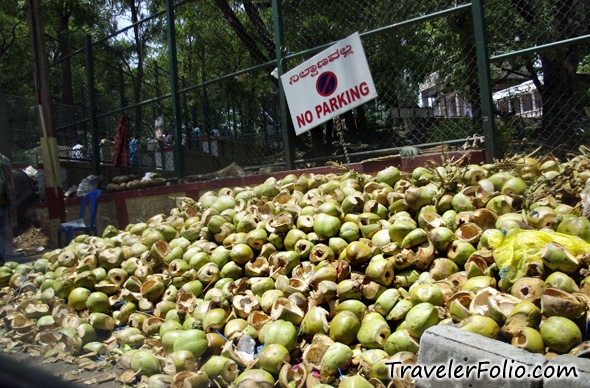 Monuments and signs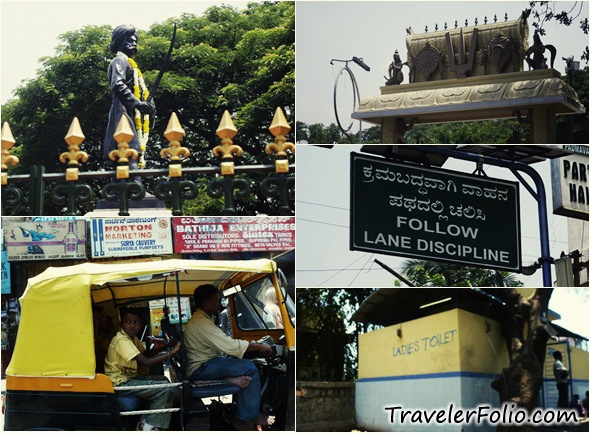 Before we flew to India, friends have been telling us that books are a lot cheaper over there. Many are printed and published locally, including books by Penguin. Novel lovers will be happy to find good bargains, say less than S$5 for a novel at bookstores. I bought a Lonely Planet magazine at only INR100 (~ S$3).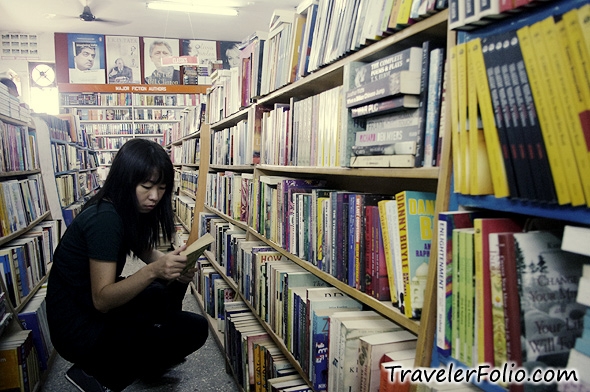 We were leaving Bangalore for Jaipur in northern India the following day! Stay tuned for that!
Read all posts filed under India.